Vivah – Ek Vaibhav With SSK and Swaragini (Desire to Meet)
Hi all!!!!
Scene 1
(FB starts)
After some years!!!
Sharmishta and Meena sit sadly!!!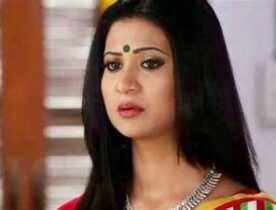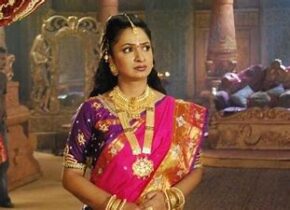 Jamanlal: Why are you both sitting sad?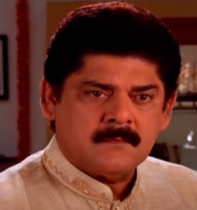 Meena: What to do? Both husband and daughters are not listening to us.
Shekar: Bhabi, please tell us clearly.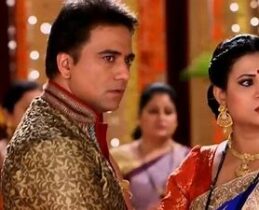 Sharmishta: What to tell? We insisted you that we could shift to Udaipur city as the girls are studying there. But you people are not listening to us. They stay at hostel and come here just for a month. We miss them a lot.
Meena: Look at simar. She completed her studies long before but she is staying there for her sisters and waiting them to complete. These sisters even stay without their parents but not without sisters. So, atleast we could go there and stay with them.
Jamanlal: We could go there. But remember we are the only Raja family still living in palace and have our place and people. Other cities and palaces are taken over by government. Moreover, people of this land respect us a lot and they need us.
Shekar: Yes, the collector and vao of this village is doing good only because of us. Otherwise, they would have cheated the people long back.
Sharmista: We agree with it. But still we miss our daughters much.
Simar: Don't worry chachi, hereafter you need not have to miss us.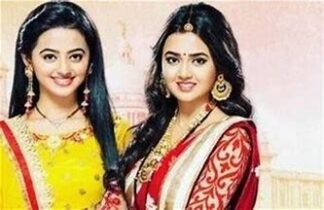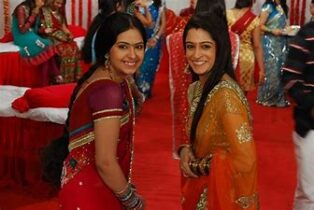 All turn and see. They see four girls. All grown up and look pretty.
The girls hug and seek blessings from the elders.
Swara: Ma, we everyone completed education. Now we won't go anywhere. We will stay happily.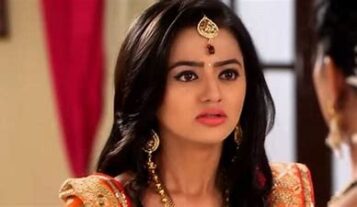 Suddenly pandit comes.
All seek blessings. He sees simar and smiles.
Pandit: Time has come.
Meena: What time panditji?
Pandit: To witness the greatest wedding of this era. Simar's wedding.
Simar gets shy. Roli teases her.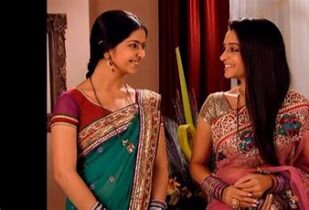 Sharmishta: But panditji, girls have come to us only now. How can we marry them soon? We like to spend time with simar.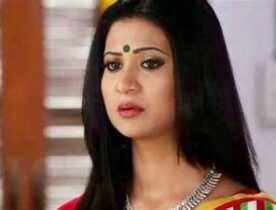 Pandit: She has attained the marriage age. And also, she is the princess of this place. Her wedding is the event of this whole place. Her wedding will become an history. It will be equal to god's wedding.
All gets happy hearing this…
Jamanlal: So, shall we send simar's details to match fixing brokers in the city. So, that they would find a good match.
Pandit: They might find a good match but not a proper match. So, conduct a suyamvar for simar.
All get shocked. Simar is surprised.
Shekar: But suyamvar in this century? Technology is growing fast. Who will agree for this? And what will be rule?
Pandit: But you are not using that technology right. We people use it only for emergency. We spend time with each other. So, suyamvar is the best option. Send message to all the rajvansh families. Ask them to attend. The rule of winning will be lifting our old ancient stone in our amba temple.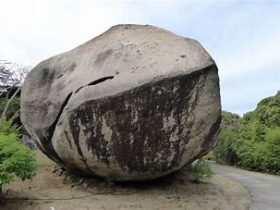 (Lifiting a stone is still followed in some villages of TamilNadu. It shows the bravery and strength of men)
Pandit goes!!!
Sharmishta: We will discuss about this later. All of you go and take some rest.
The girls go…
In their room!!!
Swara: It's like some movie.
Ragini: Yeah, old movie…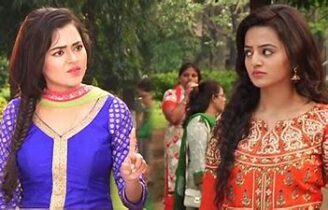 Roli: Who will be the perfect match for our didi?
Swara: There are many boys in rajvansh families. We have to find details about all of them. How could we marry someone who just lifts the stone?
Roli: Swara di, its not just a stone. No one can lift it easily.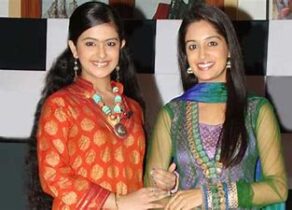 Simar: Enough of this. Let's discuss this later…
Ragini: Didi is getting shy.
They tease simar!!!
They laugh and play…
Scene 2
In Mumbai!!!
Nirmala is shown doing pooja!!!
Sujatha comes there…
Three boys come there!!!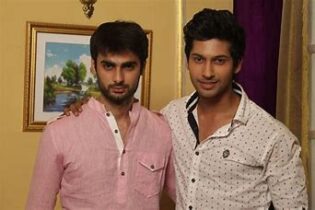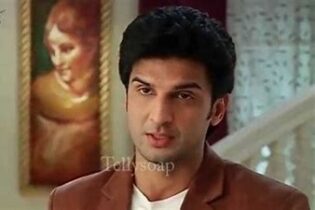 Nirmala sees them and smiles.
She calls them as sanskar, laksh and sidharth.
Nirmala: Where is our birthday boy?
Sujatha: He is getting ready with Annapoorna. Afterall, he is the favourite of her.
Durgaprasad: Yes bhabi, don't know why she loves Prem a lot?
Annapoorna: Because he is a gem.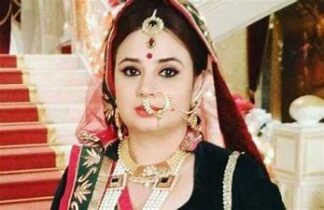 All turn and see Prem with Annapoorna.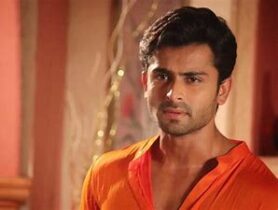 Prem seeks blessings from everyone.
Pandit: Shall we start the pooja?
The pooja starts!!!
After the pooja…
Nirmala: Panditji, Prem's has attained wedding age. Shall we start to look for matches?
Pandit: As I told you earlier, these four boys are born to be united. They resemble the Ayodhya princes. Prem's wife will bring laurels to our family. The four brother's marriage will take place at same mandap with same family.
Sujatha: But panditji, is this possible? Even we have to adjust and adapt a lot for our bahus. We are still in old age by not using technology much and many more like that.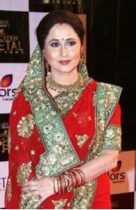 Pandit: Don't worry. Prem's perfect match is already born. She is also a princess. Even that rajvansh family lives like you. I'm talking about Udaipur's village. Jamanlal is the current raja. His grandfather Karn was a great warrior. They are people's favourite.
Pandit goes on speaking good about them. Prem feels happy and develops a desire to meet jamanlal. Sidarth teases him.
Sidhart: Did you start dreaming about bhabi?
Prem: Nothing like that. Be quiet.
Sanskar and Laksh too tease prem.
Servant comes and tells annapoorna that she has a call.
Annapoorna goes to attend. She gets shocked hearing the news.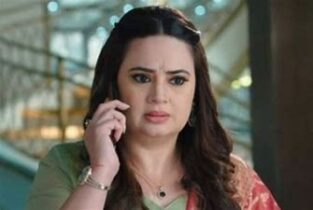 Annapoorna: Sanskar and laksh, you need to go to Delhi to your nanaji. He is not well. Bhai called and asked you to come there soon.
All worries. Sanskar and laksh feel sad.
Sujatha: Don't worry. Nothing will happen to your nanaji.
Sanskar: Badima, we are not sad for that. We are feeling sad because we have to stay without bhai and sidharth.
Prem and sidharth hugs sanskar and laksh.
Prem: No hard feelings. Go and take care of nanaji well. Come back soon.
They nod and goes to pack things. After sometime they both leave.
Guruji comes.
Nirmala welcome him.
Guruji: I came here to get an offer.
Rajendra: Guruji, we will give you whatever you ask. Please order us.
Guruji: I need Prem for a work. I need to do a pooja and only prem can do it. The elder of rajvansh family can do. So, I need him. We have to start out journey to ganges today itself.
Nirmala gets shocked.
Sidharth: Even I will come with you. I can't stay without prem bhai.
Rajendra: Take them guruji.
Prem and Sidharth too leaves.
Nirmala: Our sons are not here with us. I miss them a lot.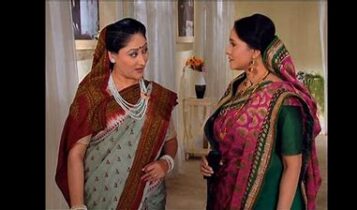 Sujatha: Yes mataji.
Rajendra checks his laptop for business work…He checks mail. He gets surprised.
Rajendra: Ma, jamanlal diwedi has sent a mail. He is conducting a suymavar for his elder daughter simar. And he asked our family boys to participate in it.
Annapoorna: But none of our boys are here. When is the date?
Rajendra: It's after a week.
Sujatha: It's a good chance. Definitely prem will win the challenge but he is not here.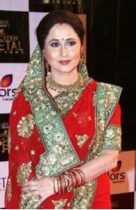 Annapoorna: Yes didi.
Nirmala: Don't worry. If simar is meant for prem, then they will meet anyhow. Let's pray.
All nods!!!!
(FB ends)
Suddenly Simar's baby kicks.
Simar: Arey, baby can't wait to know how its mama papa met.
Swara: Didi, even we are excited to hear that magical part.
Sanskar: That's magical to you but became tragical to me.
All laughs.
Swara pinches him.
Swara: Am i torturing you? You are bad sanskar. always hurting me…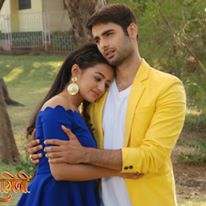 Sanskar hug her and pats her. Swara smiles!!!
Ragini: Laksh do you also think the same?
Laksh: No…You know nah, how much I love you?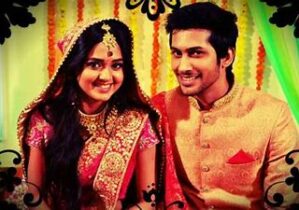 Ragini: YEah, i know. I too love you more.
Roli: Ragini and laksh are cute. They be a cute jodi.
Sidharth: Even us. We too cute.
Roli: Yes, a little bit my angry boy.
Sidharth: Me…angry???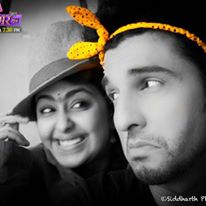 Roli: Yes, you are a angry bird. Not a love bird.
Sidharth throw pillow at her. She too throws.
Simar and Prem looks at them and smiles. Thy hold hands and simar lies on prem. Prem pats her head.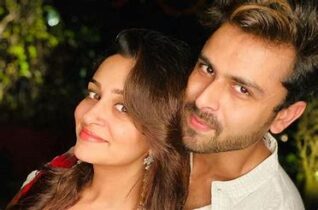 Ragini: Our original love birds are simar didi and jeju.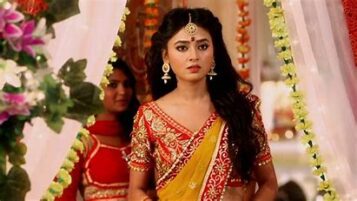 All smiles seeing her.
Roli: Didi, continue with the story….
(FB STARTS)
Scene 3
Simar, Roli, Swara and Ragini go to temple.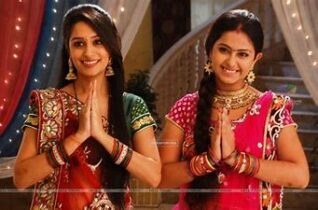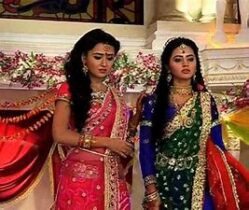 Pandit and his wife keep talking about guruji…
Simar: Panditji, what guruji?
Pandit: He is guru of all pandits of rajvansh family. He is very much close to mumbai's Bharadwaj's family. Even they are Rajvansh. He is going to do pooja for betterment of everyone. Prem Bharadwaj is going to help him. Prem and Sidharth went with him to do the pooja.
Pandit's wife: I have heard a lot about the sons of Bharadwaj family. They are well educated and well cultured. That too prem, he is the gem of men society.
She goes on telling about prem's good quality.
Simar hears her happily.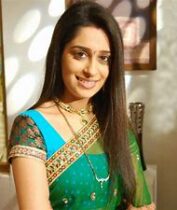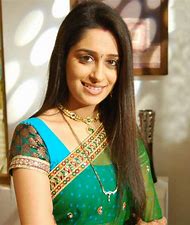 Swara: Didi, pray to your amba that he should come to suyamvar.
Simar smiles.
Roli and Ragini pray to god that prem should marry simar.
Simar also prays god that he should come here and she should meet him. She develops a desire to meet prem!!!
Meanwhile, Guruji to prem.
Guruji: Prem, after completing pooja at ganges. We will go to Udaipur to get dharshan from maa amba. She is the goddess whom to be worshipped atleast once in lifetime.
Prem: Sure guruji…
Guruji tells about Simar a lot.
Prem also develops a desire to meet simar.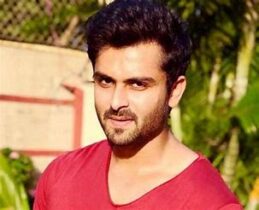 Guruji thinks that Prem will meet simar there. And he feels proud that he will be the one to unite the best pair.
Prem and Simar thinks of each other!!!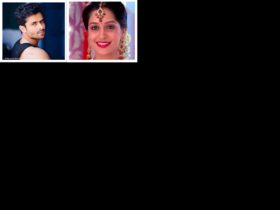 (FB ENDS)
!!!To be Continued!!!
Precap: Meeting of simar-prem. Roli and sidharth get indulged in a fight.
P.S: Sorry all swaragini fans. Please tolerate for one more episode. Then you will have Raglak and Swasan scenes. Keep supporting. Thanks in advance!!!