Unlimited Love with Devakshi and AnuPre- Episode 7
Hi All!!!
Precap: Sonakshi – Dev leave for Rajkot.
Dev: Sona, please tell me everything happened in those 7 years.


Sona: Which means?
Dev: I want to know about everything. Tell me about Bajaj and prerna.
Sona: Dev, now our focus should be only on suha.
Dev: Sona, please I need to know everything. We have time to reach Rajkot.


Sona: Ok…
(FB)
Bajaj and his mom come to prerna's home for alliance.
Bijoy: welcome home. Come in.
Bajaj: Uncle, she is my mom Dilshad.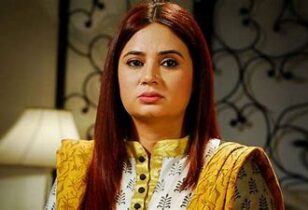 Asha: Namaste
Dilshad: Namaste.
Dilshad sees their house and finds Rabindranath Tagore images in many places.
Prerna comes.
Dilshad: How are you prerna? How is sona?
Prerna: All fine aunty.
Dilshad: Bijoy ji, I know prerna. She has come to our house in Delhi. I like her too. We will fix the date soon.
Bajaj and Prerna gets happy.
Asha gets a call. She speaks in Bengali.
Dilshad is shocked to hear that.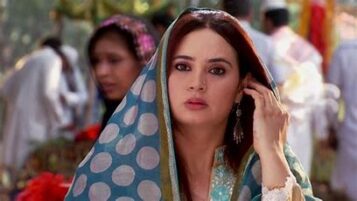 Dilshad: Wait a minute. Are you Bengali?
Asha: Yes. Bajaj knows it.
Dilshad: This marriage will not happen.
Everyone gets shocked.
Bajaj: Ma, what are you telling?
Dilshad: I can't accept a bengalan to be my bahu.
Bajaj: But ma, you like prerna a lot.
Dilshad: Yes. Even now I like her. But I won't accept her as my bahu. Our family is a Royal Marathi family. We don't even touch non-veg. But these people will have that daily. No this is not possible. I won't agree for this. I'm leaving.
Prerna: Aunty. Wait a minute. I never expected that your thoughts are such a low level. Disgusting.
Sona controls prerna.
Bajaj: Prerna, she is my mom. Is this being the way you speak with her?
Prerna: First ask your mom. Yes, we are Bengalis. You know that nah. Its your mistake by not telling her at beginning.
Bajaj: She is an elder.
Prerna: Even my parents are elders. Did she respect them.
Bajaj: Prerna you are talking too much. You are disrespecting my mom.
Prerna: Door is that side. You may leave now.
Bajaj: I'm leaving now. Hereafter I wish that I should not see your face.
Prerna: One-minute bajaj.
Prerna goes and packs all the gifts he gave her and throw it.
Bajaj gets shocked.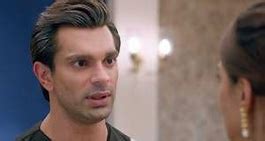 Prerna: Papa, ask the groom whom you fixed to come tomorrow to see me. I'm ready for the marriage.
Everyone is shocked to hear her.
Dilshad: Listen prerna, you have hurt my son a lot. His marriage will talke place on yours with another bride.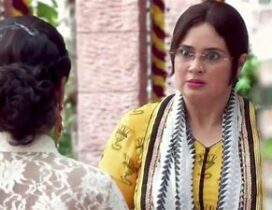 Prerna: Aunty, do whatever you want. Just leave now.
They go. Prerna cry.
Sona and Saurabh console her. Suha also sits near prerna.
Bijoy: Asha, this is what I told at the beginning. Thank god, atleast she refused on our face. Orelse prerna also should have suffered like sona. Prerna, be ready tomorrow. I will ask the groom family to come and see you. They are also Bengalis. No cultural differences will occur. His name is Anurag.
Bijoy goes.
Prerna cries. Bajaj too drinks and cries. Dilshad sees him and thinks to find a suitable bride for him.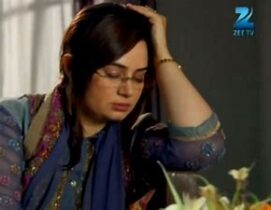 Anurag is shown with komolika.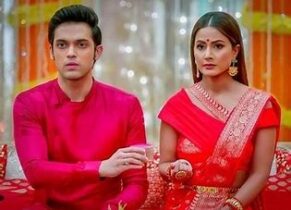 Moloy Basu: Anurag, the bride family told ok. We are going tomorrow to see her. Her name is Prerna.
Anurag feels happy.
Actually, Anurag saw prerna in a temple and had fallen for her. So, he is happy that the alliance is going to get fixed.
Komolika and Mohini fumes.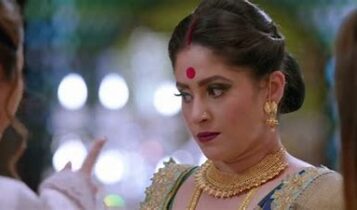 Komolika: Aunty, this should not happen.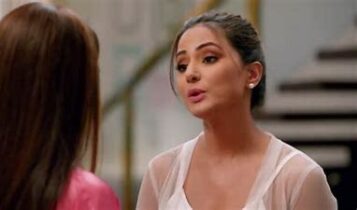 Mohini: You are being with him all day. You are his best friend. Why didn't he fall for you? If that was the case, everything would have become simple.
Komolika: I will also come tomorrow to see her. I will make things complicate. You don't worry aunty.
Mohini: I hope everything goes fine and you get married to Anurag.
Komolika: That will happen for sure.
The next day, Basu family go to bose house.
Anurag sees Prerna and feels happy. Prerna too sees Anurag.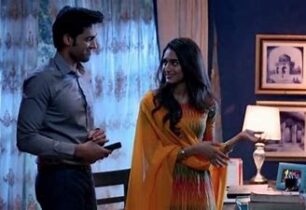 Anurag and prerna are asked to talk in person.
Prerna thinks to tell Anurag about bajaj.
She goes to a room with Anurag.
Mistakenly, she slips and falls in Anurag's arms. They have an eyelock.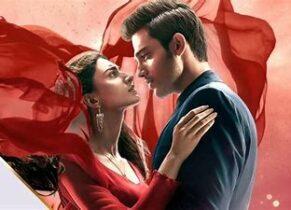 Mohini fumes seeing this.
Sona then closes their room.
Prerna and Anurag come to conscious. Prerna thinks why is she feeling safe and secured in his arms.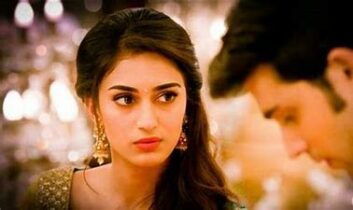 She keeps on thinking on that and forgets to tell about bajaj. Anurag and prerna talk about general things.
They come out and tell to elders that they both accept this marriage.
Komolika gets shocked.
After sometime, Anurag calls prerna but she ignores his call.
She tells sona about the incident.
Prerna: I didn't feel any awkwardness while falling in his arms sona.
Sona: That means you love him?
Prerna: How can I love him? I love bajaj right. Yesterday only we broke up, how could I fall I love in a single day.
Sona: That's the magic of love. I feel Anurag is the best and perfect partner for you.
Prerna thinks!!!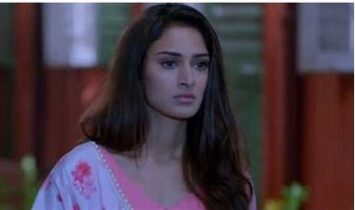 The next day, Prerna goes to meet Anurag.
Anurag is in a meeting so she waits outside. Komolika sees her and thinks she has come here too.
Komolika: Hi prerna, I'm komolika. Anurag's best friend from childhood.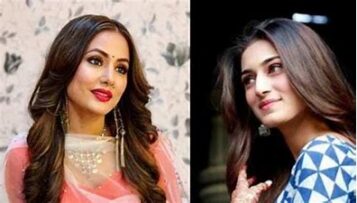 Prerna: Oh hi.
Komolika: Are you waiting for Anurag?
Prerna: Yes. I need to tell an important matter to him.
Komolika: You can tell me. I will inform him. Actually, we don't have any secrets. So, I will tell him. The meeting will last long.
Prerna gets convinced and tells her about bajaj.
Komolika gets happy and thinks to play this as her trump card.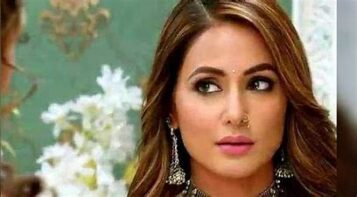 Komolika: Don't worry prerna. I will tell this to him. You leave.
Prerna leaves.
Komolika goes to Mohini
Komolika: Aunty, let this marriage happen.
Mohini: Are you in sense?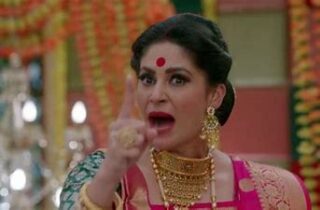 Komolika: Yes aunty.
She tells about bajaj.
Komolika: Let them get married. I'm not going to say this to Anurag. Let us defame prerna after marriage so that Anurag himself hate her and throw her out.
Mohini: Sounds good.
Komolika and Mohini plan successfully and arrange wedding for Anurag-prerna.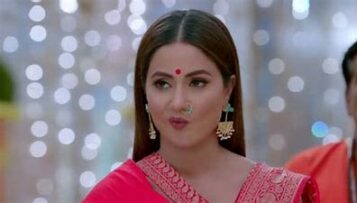 The wedding happens.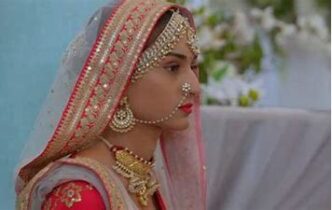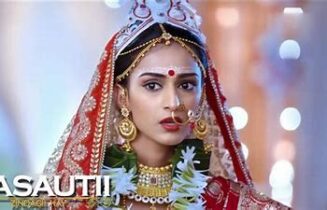 Anurag is happy!!!!
At their wedding night, komolika mixes birth contol pills and give to prerna. She drinks. Mohini and komolika thinks their plan got successful.
Komolika opens the window. She sees Anurag prerna hugging. She takes pictures of them.


She feels bad seeing them together and goes. Mohini consoles her!!!
Then she sends the pictures to bajaj. He sees the pictures and fumes.
He thinks to find that unknown number.
Anurag removes Prerna's jewelry.


Prerna feels shy. Prerna feels happy as Anurag accepted her with her past.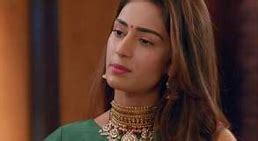 They both consummate!!!!
They both lead a happy life then!!!
They be an ideal couple.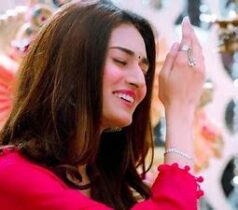 Anurag and Prerna go to honeymoon.
Komolika calls him and introduces herself. She also tell him about the honeymoon.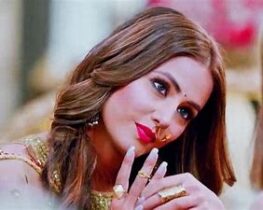 Bajaj fumes!!!!
He also goes there.
Anurag: Prerna, you be here. I will get the tickets and come.


Prerna: Sure.
Suddenly she sees Bajaj standing near her. She gets shocked.
Bajaj: You didn't expect me right.
Prerna: What are you doing here? Nothing is there between us.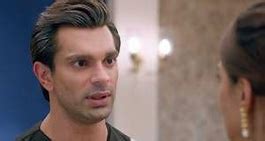 Bajaj: That I can see form your face and attitude. You seem to be in deep love with Anurag.
Saying this, he falls in the sea. Prerna shouts bajaj.
Anurag hears her scream. He comes running and see prerna also jumping into the sea.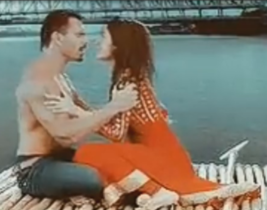 Prerna saves bajaj and bring him to shore.
Anurag: Prerna are you fine?
Prerna: Yes, I'm fine.
Doctors come and treat bajaj. Bajaj gets fine.
Anurag: Prerna who's this?
Prerna: This is bajaj.
Anurag: Is he your friend?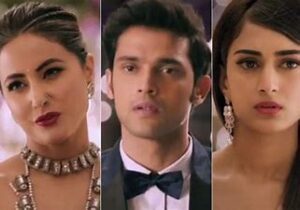 Prerna gets shocked as he does not know anything and thinks if komolika didnt tell him anything.
Prerna: Yes, He is my friend.
Bajaj and Prerna have an eye lock.
Anurag: Ok come let's go.
Prerna leaves with Anurag. She turns back and looks Bajaj!!!!
(FB ENDS)
Sona and Dev reach Rajkot.
Dev: My friend has sent me his car. We will stay in his house and will start our search.
Sonakshi: Ok.
He sees the name board and goes to the driver. Dev- sona reach his friend's home.
Sona: Dev, your friend is not here?
Dev: He went for some work. He asked us to stay.
Sona: It seems to be a palace.
Workmen come and tells that their boss informed them that they'll come.
Dev and sona goes to a room and dev try to track the location!!!!
!!!!To be Continued!!!!