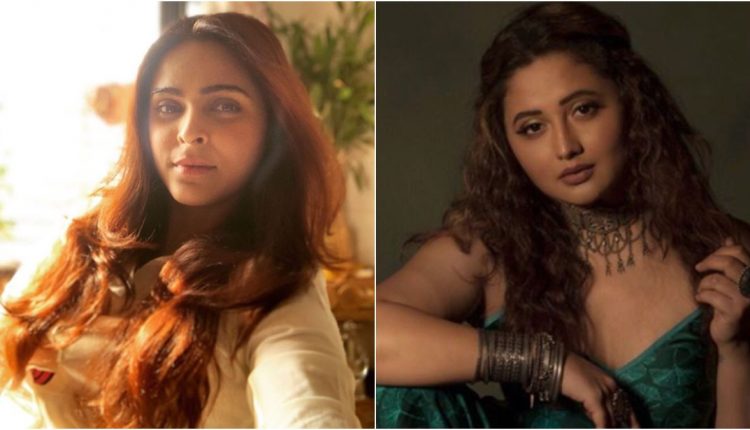 Warning: A non-numeric value encountered in /home/ftpusers/tellyu/public_html/wp-content/themes/publisher/includes/func-review-rating.php on line 212

Warning: A non-numeric value encountered in /home/ftpusers/tellyu/public_html/wp-content/themes/publisher/includes/func-review-rating.php on line 213

A few days ago it was reported that a pregnant elephant passed away after eating pineapples filled with crackers in Kerala. The news spread like wild fire and people were outraged. Several actors have reacted strongly to this unfortunate incident. We bring you their views…
Rashami Desai
It is heartbreaking to read such reports where humans are forgetting about humanity. It is so sad that we are making animals, who can't even express their pain, suffer so much. I hope the government takes strict action against this. The perpetrators responsible should be punished.
Priya Banerjee
To make animals suffer like this is despicable. They can't even express the pain that they go through. Action needs to be taken against the culprits.
Madhurima Tuli
According to me, the punishment for hurting an animal should be the same as hurting a human. I request the government to do something about this tragic incident. Otherwise, this cruelty will continue.
Krishna Bhardwaj
I often post on social media how animals also care about each other. If someone murders a human, he is punished. Why can't the same punishment be meted out to people who treat animals so cruelly? Animal cruelty should be dealt with severely. Or at the very least, such people should be sent to wildlife sanctuaries to serve the animals. Maybe that is how they'll learn their lesson.
Pearl V Puri
It upsets me so much to witness such brutality against animals. This is not the first time that we have heard about a disturbing incident regarding an animal. Humans talk about being there for each other, yet we have no qualms about hurting innocent animals. I hope government does something concrete and serves justice.
Helly Shah
It is painful to read reports about cruelty towards animals. Animals trust humans and all they need is empathy and kindness. And we often fail to do that. Even beating strays with sticks or stones is a sin. Animals are God's creations and we should treat them with love.

Warning: A non-numeric value encountered in /home/ftpusers/tellyu/public_html/wp-content/themes/publisher/includes/func-review-rating.php on line 212

Warning: A non-numeric value encountered in /home/ftpusers/tellyu/public_html/wp-content/themes/publisher/includes/func-review-rating.php on line 213