TROUBLESOME LIVES AND UNENDING LOVE TALES – PART 32
AT CITY HOSPITAL ENTRANCE 
ArMaan reached there to see Manjsuha. They find a crowd gathered at the entrance as a lady has been committed suicide by jumping from the terrace. They rushed there and gets shocked to see as it was none other than Manjusha. Vinod was sitting near her body .
Archana : Bhabhi
Vinod ; Tum , Chale Jaon Yahan se
Archana : Bhai yeh aapne kyaa kiya ? Why you threatened her that you don't want she should conceive a baby now ? That's why this happened .
Vinod : Shut up, Archana . You don't have any right to interfere at my personal life.
Maanav : Vinod, how it happened ?
Vinod ; She was started behaving like an ideal woman and I seriously don't understand why she became like that. She said she don't want to impose more sins at  her. And I was trying to say this is not the right time as I can't bear any expense of a baby . I don't want it. Manju was running from me and I was behind her. She ran to terrace of this hospital and no one was able to stop her from doing this.
Ranveer ; Vinod is right. It's clear case of suicide, Maanav.Just I got call and our police team reached here. Only that time she jumped and it was from such a height that on the spot itself she lost her life.
Archana : Bhabhi
Archu touched Manjusha's forehead.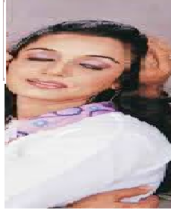 Vinod ; How dare you touch my wife, Archu ? You and me have no relationship. Then why you came here ?
Maanav : Vinod, Please. At least this is not the right time to say these kind of things.
Vinod ; You outsiders!! I really hate you both. This girl is my biggest enemy. Right from that day when she became my Paapa's daughter I lost everything. First this girl catched me red handed at my college days when I was taking money.
Archana : Bhai you were stealing money from Paapa's pocket. It's not right and I said it to Paapa .
Vinod ; He is my Paapa and I have full rights on his money.
Archana : If you have asked Paapa he would have give you directly, stealing is not a right thing. You forgotten he was the DCP .
Vinod : DCP!! He was mad creature !! Obsessed with sincereity, honesty and patriotism . That's why he send me out from Department and I lost my job. Everything got started because you find my deeds. That day onwards you are my biggest obstacle. Now this revenge is on fire.
Vinod lifts Manjusha in his arms . I swear on my wife's corpse that I will destroy your life, happiness, family and everything, Archana Kapoor. Mark my words.
He walks away in anger.
Archana and Maanav  gets shocked.  Vinod walks away.
Ranveer : Vinod, please control yourself.
Vinod ; Aye!!! Inspector you see with your eyes that what happened. Now I don't want any type of enquiry , formalities over it. You all go to hell!!
Archana burst out tears in pain.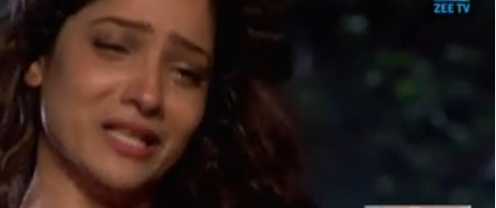 Maanav : Archu!!
Archana : This was the only time when I heard bhabhi speaking whole heartedly. I wished I could save her. But I miserably failed Maanav. Pehale my both parents and now Manju bhabhi- Maanav !!!! I couldn't anything to any one. Woh baccha- Maanav that baby hasn't come to this world and it's gone , Maanav!! Everything is gone, Maanav
Maanav : Archu, Archu- We can't do anything before fate. But we will try to cope up with situations and live Archu
Archana  : How long Maanav ? Right from childhood till now I am doing this. I am struggling in life's battle. I can't bear this pain any more. Bhai's curse is reverberating at my ears and I am not getting relief from it, Maanav. Maanav Tum rahoge naa mere saath ? Mujhe chodke mat jaana , Maanav!! …
Maanav : Bas, bas Archu… I am with you.
He hugged her and patted her back.
Maanav : Archu , at this moment I don't know how to pacify your sorrow. If any one can do any change it might be God only. Keep belief in God and go ahead. At every path of your step Maanav is with you. I won't go away from you, Archu.Bas abb aur nahi rona
He wiped her tears
Maanav ; I will drop you at home, Archu
Archu nods her head.
AT AMIT'S HOME 
Bhavya arrives slowly in Amith's room. She keeps a greeting card at his table. Amith notices it but won't expresses it to Bhavya
Amith acts as if he was busy in phone.
She walked near Amith and looked him with a smile.
Bhavya : Yeh kya? I have bought your favourite flowers and you are not looking at them .
Amith : See I am a strict professional person. Can't you see I am doing my work ?
Bhavya : Oh!! I see so that's the matter .
Amith : What ?
Bhavya : I know I troubled you a lot and these much time I maintained a distance between us. But now all sorted naa theny why are you showing attitude ? Arrey baaba kaan pakadke maafi maangun kyaa ?
Amith : Not at all, Bhavya. I was just teasing you for fun.
Bhavya's eyes get teary
Amith : Bebo, kya huwa ?
Bhavya : I am extremely sorry Amith for all those things. Like a business deal I was setting options and all those rudeness to our feeling ….I am so sorry.
She hugs him
Amith : It's over, Bhavya
Bhavya : Bhavya nahi bebo bulawo. Tumhari woh pehali waali bebo. Woh naughty , chirpy Bebo.
Amith : Haan toh Bebo What's today's plan ?
Bhavya : What ?
Amith : Bebo you kept that card for me naa ? And I know why you kept it there ?
Bhavya : I don't want you should read that infornt of me.
She shyily keeps her hands over her face. Amith smiles
Amith : So let's go , My Dearest Valentine !!
Bhavya : What ? That means you !!
Amith : Bebo how can I forget this day ? Toh chale
Bhavya : Yeah
BhaVith goes to visit a palace. They clicks some pics in the scenaries
Bhavya : Amith, you know what this palace was built by Rajput king .He and his wife use to spend time at the balcony.
Amith : Bebo I can't build palace for you. But haan my heart's palace is always opened for you. You can stay there always, what you say ?
Bhavya : Amith, I love to stay there forever. At this moment I want to say something .
Amith : Yeah Bebo
Bhavya ; I will tell my parents to come here. And you also talk with your dad. Then you come to see me at my home with your dad.
Amith : Kyun ?
Bhavya : Tum ladke waale ho idiot!! Yeh bhi bataana padega !!
Amith : Oh Yeah !! Matlab phir se hamari engagement
Bhavya nods her head.
Amith : Bhavya I waited a long for this moment. You have made my day by saying this.
Bhavya ; Amith, I can't also wait much long. Mein khud tumhare dad se baat karungi. Mujhe apne dad se bhi karni hein. Actually Mom moved on accepting Dad's friend as her husband . But  at our engagement day when my dad committed suicide I was totally shattered . Then after an year Mom married Mr . Atul . I use to call him as uncle and it was hard for me to accept him as Dad. But now onwards I will call him as dad. My mom didn't made any mistake by marrying him.
Amith : Bebo I am happy that now you are progressing on your life. Because you kept away yourself from them and they shifted to abroad. But now you should call back.
Bhavya : Yeah Amith. I don't want to lose any more.
Amith : I won't let you to lose any thing Bebo
They both smiles and hold each other's hand.
Do dil bandhe ek dori se plays….
AT SUNDAY TIMES OFFICE 
" Avantika what have you done ? ,Mujhe barbaad kar dogi yaar ?"
Avanthika ; Sir maine kya kiya ?
" That superstar Jathin is here. He wants to meet you . I think he is in anger. Tumne article publish hone se pehale check toh kee naa ? "
Avanthika : Sir I won't jump into any sort of controversy at the interviews which I handles. He might be here to show his so called attitude only. I will deal it Sir. Let me go to my cabin
"Listen,Avanthika ."
Avanthika : Aapko yeh nahi pata kee kisi ke cabin mein jaane se pehale uska permission lena zaruri hein ?
Jatin : I am sorry Avanthika Ji
Avanthika : By the way aap yahan ?
Jathin : You forgot one of your books at my home. Bas yahi dene aaye thaa
Avanthika : Aap toh superstar hein. And these kind of small things can be done by any of your assistants. Why you put the effort to come here ?
Jathin ; I want to thank you. That's why I came here.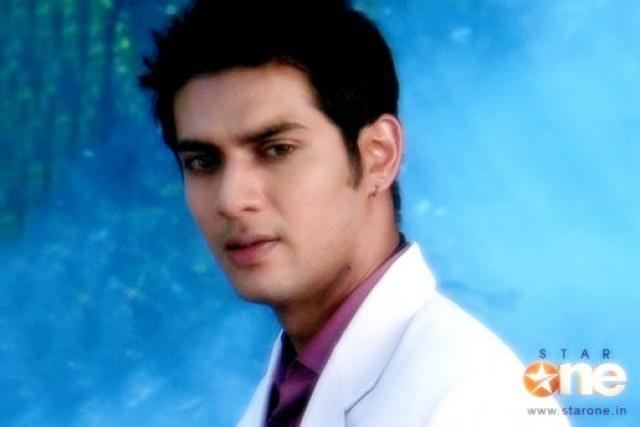 Avanthika ; Me !!
Jathin : Thanks for taking my interview. I wish you again come with an interview or at my movie's promotion so that we can meet ?
Avanthika : Excuse me!! What's your intention ?
Jathin : Please don't get me wrong as I am saying in this day- feb 14. What I said is just truth only. Thanks again and sorry if I troubled you.
Avanthika : I am also sorry .
Jathin : But why are you saying sorry to me ?
Avanthika ; Thing is while interviewing celebrities often they shows their attitude, stubbornity and moreover some times they loses temper. I won't lie because whatever  information I got from the source intigated that you was like that only . But I changed my view slightly after meeting you that day . You didn't made any complaint and you was very supportive also.
Jathin ; Because you didn't asked any personal questions to me. You are the first reporter whom I felt as genuine. That's why I thanked you. And one more thing I am a fan of your poetries.
Avanthika : You gets time to read them ? Seriously ?
Jathin : Even if it's like a race to succeed in industry there are some boundary lines and I gets time to limit myself there . At those moments I reads your poems and I gets much relief.
Avanthika : I use to write at sometimes -but it's nothing just mere words, my feelings only. I am not an established poetess or any scholar.
Jathin ; You names it mere words!!! But those are like drops of water for me who is been wandering in desert for long time. That day was a fan moment for me when I was able to see my inspiring poetess before my eyes. That one click of photo with you really bought my smile back . And I am grateful to you. I won't trouble you again. But will hope that we will meet soon.
Avanthika looks Jathin's eyes

Jathin ; Bye, I need to leave.
Avanthika : Wait.
Jathin ; Avanthika Ji
Avanthika : I think if my words can make you smile then I am ready to write more poetries . What about drinking a cup of tea and talking some time ?
Jathin : What ?
Avanthika ; I have proposed you for a hand of friendship with a cup of tea ? Will you be my friend Mr. Jathin Sinha ?
She sat at the chair and started making tea for both of them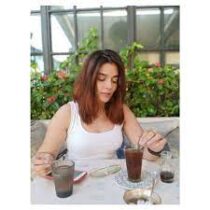 Avanthika : You haven't answered me Jathin , shall I call you like that ? Please take your seat and have your tea.
Jathin : Avanthika Ji
Avanthika ; Cut that Ji , Avanthika is enough .  I hope you don't mind having a tea from my hand.
Jathin : Not at all.
Jathin drinks the tea and smiles.
Avanthika ; So shall we become friends ?
Jathin : Yeah sure.
They both hold each other's hand and smiles
Aaja Mein Hawaon Pe
Bithake Le Chalun
Tu Hi To,Tu Hi To
Meri Dost Hain
Aaja Mein Khayalon
Mein Uthake Le Chalun
Tu Hi To Meri Dost Hain plays…
AT LOVERS PARK 
Rudra : Oh My Juliet , How are you ?
Sowmya ; You naa stay as Dumbeil Oberoi only. You know I have been waiting for 2 hours. Some guys were stalking at me and I felt much irritation.
Rudra : Wow!! You looks so cute and how can a boy take off his eye sight from you ?
Sowmya : Kuch toh Sharm karo, Rudy. We both are lovers and some one is stalking your lover and you are saying Wow on it.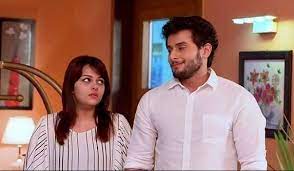 Rudra ; Arrey I was just joking only.
Sowmya : Rudy , whatever it is I waited today. But next time onwards please be at time. If a girl alone stands for hours in park guys will tease her. You understand naa what I am saying ?
Rudra : I got it Sumo, Don't worry.
Sowmya : Anyways forget it. This is our very first Valentine's Day. I am so excited.
Rudra : I am also Sumo. I have bought a gift for you.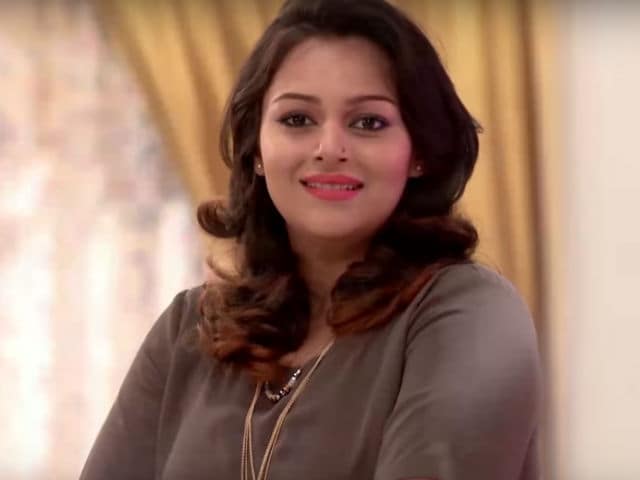 Sowmya : Really !!!
Rudra : Yeah my Love Angel , Now close your eyes
Rudra keeps a key at Sumo's hand.
Rudra ; Now you can open your eyes
Sowmya finds a key at her hand. Rudy signs at a corner and Sowmya sees a scooty there.
Sowmya ; Rudy , but how you buy it ? Are you planning to exploit money by making expenses only ? Don't forget that you haven't find any job till now.
Rudra : Actually I went show room to see this one only. I have started doing part time job. I mean I am working as a sales man in a textile shop . This is my first gift to you and I want to buy it with my own money . You all says naa Grow up. See I have started growing up. Sumo with my first earning I am able to buy this one only. Next time I will give you bigger than this.
Sowmya : You know what you are my heart's prince and I don't need any sort of gift from you to tell how much you are valuable for me and how much you loves me. Today you actually won my heart by doing this . But you should have kept your first earning as a saving rather than spending it Rudy.
Rudra : Sumo, It's you who bought light to my life and I have started thinking about our life seriously . This is just beginning and who said it's not a saving ? It's useful to you, hey naa ?
Sowmya hugs Rudy and gets emotional.
Sowmya : You are the best Rudy. I am so lucky to have you in my life.
Rudra : So let's go for a Valentine's Ride !!
Sowmya nods her head. Sowmya starts the scooty and Rudy sits behind her. They started riding the scooty
Dil vil chahat vahat mein…Milti hein tension full….plays…..