TROUBLESOME LIVES AND UNENDING LOVE TALES – PART 11
FLASH BACK CONTINUES
AT OBEROI MANSION
Anika :Shivaay why you judge people so soon ?
Shivaay : So now you are also blaming me .
Anika : Shivaay , you are much protective for your brothers and I knows it well. But understand that she is Om's classmate and his friend also. And regarding finding what's the exact thing she wants you can done in privately also, what was the need to insult her ?
Shivaay ; I told you naa Anika I didn't done it intentionally.
Anika ; Shivaay you again did this. Remember you judged me earlier by asking me what's my surname, my parents and all.
Shivaay : That time I was completely business icon. I never look back.
Anika : You changed later shivaay. Perhaps not fully .
Shivaay : So now you ae also arguing with me Anika ?
Anika : Not at all my pyaare BILLUJI just say sorry to Archana from heart and bring her back to the set. I am sure Om will be so happier if you done this.
Shivaay : I need to appologize ?
Anika : Shivaay sorry bolne se aapki height kam ho jaayegi ?
Shivaay : Fine I will do this for Om. I will say sorry to Archana
Anika : Pinky Promise
Shivaaay : Yeah Pinky Promise
AT LADIES HOSTEL MORNING 
Sundari : Archana is not here
Shivaay : See I told you naa Anika some thing is wrong. That girl has changed the place.
Anikaa : One minute let me speak with her . Actually we want to meet her. It's urgent
Sundari : She has went to hospital. Woh Maanav dada has been admitted there naa.
Shivaay : Who is Maanav ?
Sundari : Maanav Deshmukh's dad is the owner of this hostel. He is no more and now Maanav sir and his mother is taking care of this hostel. His mother Svaitaji is this hostel's warden. Actually Maanav Sir bought Archana to this hostel. They knows each other so well.
Shivaay : Oh! I see.
Anika : Let's go Shivaay. We can't waste a single minute
SCENE SHIFTS TO HOSPITAL
Rikara was already there with ArMaan and Savitha. Shivika stands outside the ward.
Omkara ; Archu really I am sorry . At this moment I don't know what to tell.
Archana : For now I am concerned about Maanav's recovery only. It's better we don't talk about those things.
Savitha : Archu beta Doctor has prescribed these medicines. Sachin will be arriving shortly only. His train is late naa
Archana : Aaayee I will bring it.
Archu turns back and finds Shivaay
Shivaay : Mmhh Actually I am
Archana : Oh! So now you came here to say your appology is it ? I have accepted and please give me the way. I need to buy these medicines. It's an emergency.
Anika : Miss Archana I am so sorry for my husband's behaviour. Please stay with the patient. He will buy the medicines. Hey naa shivaay ?
Shivaay : Me !!
Anika : Haan aap , Itna toh kar sakte hein naa
Archana : No need of troubling your husband Mrs. Oberoi . It was me who bought Maanav here. I can handle him.
Shivaay : I know you are hurt and I am really sorry for that. This time instead of showing anger please be calm. I will bring medicines. Please give the prescription.
Gauri ; Please Archana , Believe Shivaay bhaiya . He is not that much bad.
Archu handovers the slip and sits beside Maanav.
Gauri : I will pray to Sankarji for his good health.
Savitha : Archu beta I will go home and make some poha for Maanav . He likes it very much. This hospital food will make him more tired only. As Maanav gets up do informe me.
Archana : Ji Aayee
Gauri : Archana please be bold
Archana :A humble request if you all leave Maanav and me alone then I will get some peace of mind.
Rikara looks Archu with teary eyes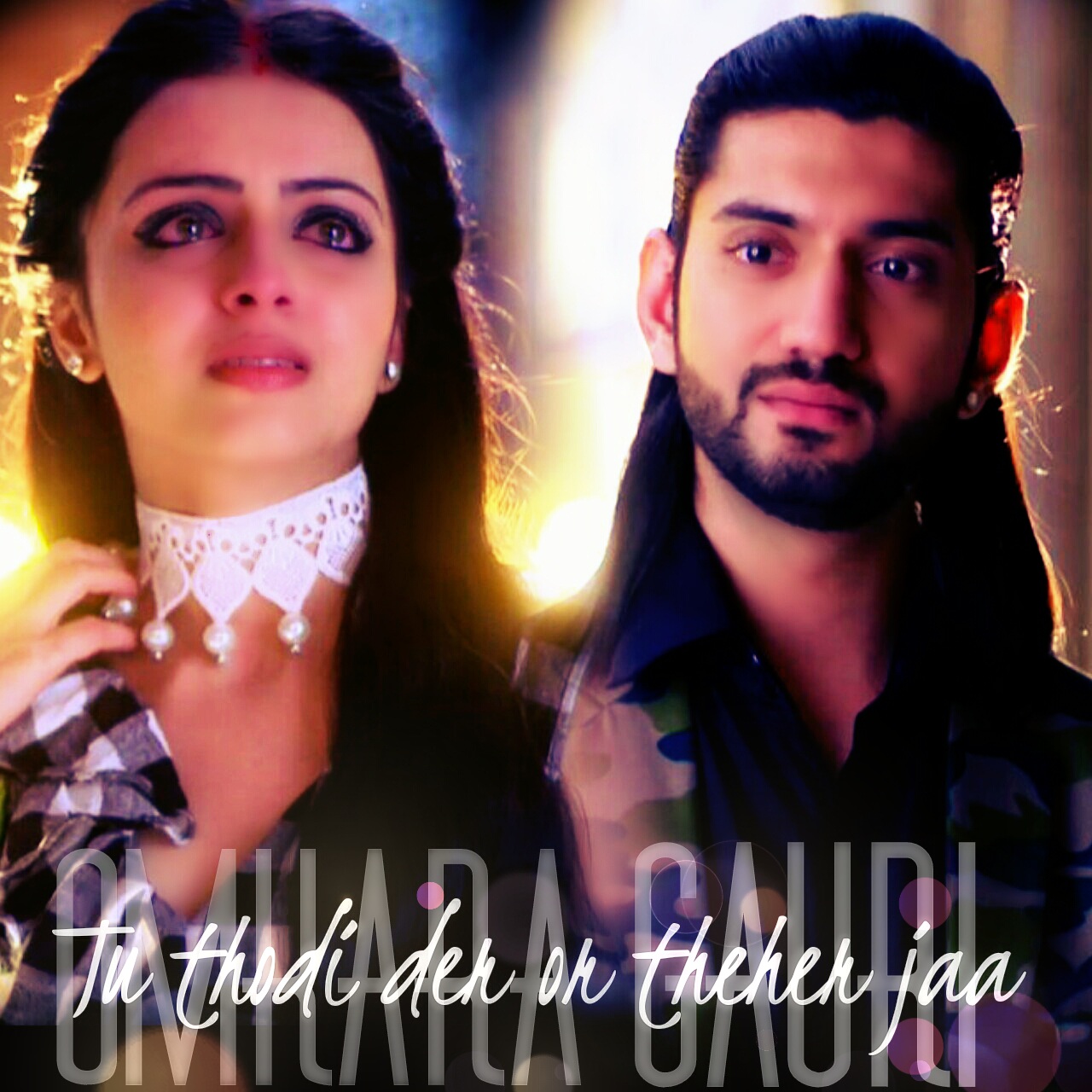 Omkara : Gauri we should give her some time. Archiee Hope Maanav will get a speedy recovery and you will also join back at our shooting sets.
Meanwhile Shivaay brings medicines and keeps them at the table.
Anika ; Take care Archana Ji
Archana : Thanks a lot every one. Now please leave us alone. Please….
Shivika and Rikara leaves ………..
Apne gham se khelta hai
Dard kitne jhelta hai
Aur kuch tu bolta hai
Apne gham se khelta hai
Dard kitne jhelta hai
Sochta tu aur kuch hai
Aur kuch tu bolta hai A
Apne dil ko tu manale
Beech ka parda uthale, aazmale plays
Archu genty touches Maanav's hand and drops of tears fell down at Maanav's hand.
Archana : Maanav please open your eyes. Say something Maanav. I am sorry you just got hit before my eyes and I wasn't able to stop you there . Maanav please wake up Maanav……
Archana senses Maanav's hand shivering and she hold it tightly. She screamed Maanav…
Maanav : Archu !
Archana  : Maanav , You wake up, really ? Doctor , Doctor
Doctor arrived soon and checks Maanav.
Doctor : Please make him to rest well. He has gained consciousness now only. Let him sleep for some more time. He is out of danger.
Archana : Thanks a lot doctor.
Archu holds Maanav's hand and sits beside him. After a while Savita brings food for them. Maanav was able to wake up and he had his food also.
Maanav : Aaayee I am alright .
Savita : Just keep quiet. And lie down at bed only. Archu beta now you may leave . It's evening now. You should also need rest naa. Sachin has arrived and now we will take care off Maanav.
Archana  : Woh Aaayee
Maanav : Aayee is right Archu. By the way you hadn't eat anything. I have kept some poha for you also. Have it and go hostel. We will talk tomorrow. Okay
Archana : Yeah
ArMaan looks each other's eyes and smiles
"Itni mohabbat seh naa sakunga sach maano zinda reha naa sakunga" plays
SCENE SHIFTS TO POLICE STATION
Swethlana : What the hell you have arrested him Inspector Ranveer Singh Randawah ?
Ranveer : We have checked the anonimous parcel and find out that the chemical was made by Mr. Vinod Mehra only. His finger prints are clearly catched up , the lab assitant also admitted that how confidentially Mr. Vinod made this chemical and he is the eye witness. CCTV photage is also available. Shivaay Singh Oberoi has registered complaint and as per the complaint we have arrested him. What else you need Swethlana ?
Swethlana : Don't be over smart. You have messed up with me . And be ready to bear the punishment.
Ranveer : You can't threaten a police officer especially when the whole team are present here. I can take action against you too. But I haven't got any evidence.
Swethlana : Ranveer till now I had rivalry for those three brothers only , but now you are also on the list. Mind it
Vinod : What about me Mam ?
Swethlana : Shut up , I already said you to leave the place right after the party. You didn't listened and for that stupidity you are here.
Vinod : Mam you can't go like these. You should help me as we had the deal.
Ranveer : Deal what's that ?
Vinod : Nothing I am just asing for some money only
Ranveer : Shame on you Mr. Foresnic Expert. How can you play with a person's life ?  We will see in the court Swethlana. Court believes in evidences.
Swethlana : Yeah let's see…
SCENE SHIFTS TO RANVEER'S HOME 
Ranveer finds Priyanka's head got hit at the wall. He gets panic.
Ranveer : Prinku how it happened ?
Priyanka : Ranveer some one hit at my head from back with this flower vase and I fainted. I didn't see that person's face. The face was fully covered, it might be a man.
Ranveer recalls swethlana's words. He caresses prinku's wounds . Prinku falls asleep on Ranveer's shoulder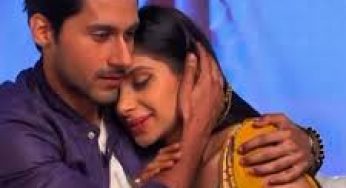 Ranveer ; Don't worry prinku. You will be alright .
SCENE SHIFTS TO OBEROI MANSION
Khanna informs about the attack to Shivaay.
Shivaay : What ? Now swethlana has crossing all limits. First Gauri, now Prinku. And what about Ranveer ?
Khanna : He is alright. He has surrounded some police force at oberoi mansion, randawah house as well as the production house.
Shivaay : That's cool. Okay now the task is ours
Omkara : Shivaay what's going on here ?
Shivaay : Om
Omkara : So you already know that swethlana is doing these things. Then why you
Shivaay ; Om, Om listen please. That was a mistake and I appologized for it. They are sisters and I felt doubt on Archana. That's all. Now things are clear. And let me handle it.
Omkara : Shivaay you are not alone. In every mission obro's are always together . Then what about this one ?
Rudra : And you both missed Agent Rudy , what's it bros ?
Shivaay : I was confused and I don't know what to do
Omkara : Shivaay please tell in detail what's exactly happening here .
Khanna : Sir one minute what about that foresnic wala ? Swethlana will try any extent to release him.
Shivaay ; Omru be ready for mission let's go
SCENE SHIFTS TO POLICE STATION 
Shivomru finds police station was burning in fire. They rushed there and finds Ranveer and other officers trying to blow out the fire.
Omkara ; Ranveer are you okay ?
Ranveer ; I am fine. But Om I lost one thing.
Shivaay : You mean Vinod
Ranveer : After finding Prinku injured I was at home and in between some one made the constables here to faint out by sprinking posionous gas. It happened all of sudden and no one was able to resuce themselves from this incident. Then instantly the whole station captured fire and one of the officer said that Vinod has escaped from the back door of the cell.
Shivomru : Shit !! Our efforst went vain. Now nothing is left for us.
Ranveer ; Who bought the poisonous gas and how station got burned in fire ? We didn't have any single cctv photage here ? Criminal is so fast and cunning. We have to execute better plans to capture Swethlana and her team.
AT KAPOOR HOUSE 
Swethlana : Sowmya keep this one with you . Remember not to leak this information to any one.
Sowmya : Ji didi
Meanwhile Sowmya messages Rudra to meet her at a park.
SCENE SHIFTS TO PARK
Rudra : Sumo you came back from Delhi ? So what about your course and higher studies ?
Sowmya : Rudy listen I am here to share an important information to you.
Rudra : You and important information, no ways. By the way why you are here ? You won't come home and meet your Kalyani dadi who made you as guest there and to stay at my room for 7 months, won't you ?
Sowmya : Oh God! You are still play boy. I mean till now you are on revenge mode just because I stayed at your room.
Rudra : Of course . It's my room and I can do whatever I want
Sowmya : Okay. Now listen. Handover these papers, pendrive to Shivaay bhaiya. Tell him now he should not lose it.
Rudra : What ?
Sowmya : Rudy please do what I said. And don't tell him that I have given this to you.
Rudra : But sumo what's this ?
Sowmya : Rudy please I need to go now. Please
Rudra ; Sumo you are going just like that , you won't say anything to your cutiepie rudy ?
Sowmya : Rudy
Rudra : I missed you my chubby girl . I missed you lot. You left me without saying anything.
Sowmya : Rudy I think you deserve better person than me .
Rudra : Only that's the end of our story, nothing else ?
Sowmya : What are you expecting from me ?
Rudra : You should be back to oberoi house and this time we have to share my room together. I mean it. I am madly in love with you Sumo ,
Please don't leave me , Rudy bend down in his knees and hugs her tightly
Sowmya [mind voice] How can I tell you that I am your enemy's sister Rudy ? The day when you will find it you will hate me to the core. It's better we live at two different zones without maintaining any sort of relationship.
Sowmya  : Rudy , my rudy I am always with you as your love angel. Whenever you feels low as usual you can switch on FM and chat with Love Angel. Trust me You will feel better.
Rudra : I want this love angel in my real life. I can't live without you Sumo
Sowmya : Rudra please, you are having a golden heart and I think I won't suits you . I mean we are always the cuter friends and let this cuteness remain like these ever. It's better you move on and find some one better than me.
Rudra ; Sumo you won't love me ? won't you ?
Sowmya [mind voice] How can I say that I love you more than myself rudy. But I am helpless. Please forgive me.
Sowmya : I never looked you at that sight. You are certainly special for me. But certainly not at a point where I can say that I can be your life partner. I am sorry.
Sowmya release herself from Rudy's hug and runs away . Rudy gets heart broken
SCENE SHIFTS TO OBEROI MASNION
Rudra ; I think this can help you Shivaay bhaiya
Shivaay plays the video of pendrive and looks Omkara
Omkara : Finally it's in our hands.
Shivaay : From where did you get this evidence ? Who bought this to you ?
Rudra : Love Angel , Haan bhaiya love angel
Omkara : Nice she is helping so many people through her voice and now started helping directly. Did you see her ?
Rudra nods his head .
Rudra : She said she is going and now she won't come.
Omkara : Rudy ,Seems Rudra has seriously started feeling special with that unknown girl Love Angel
Rudra hugs Omkara and Shivaay tightly
Shivaay : What happened to my little hero ?
Omkara :  Rudy are you fine ?
Rudra : I am okay. Just that I am going to miss her badly .
Omkara : Don't worry rudy. I will definitely bring that love angel to you, it's my promise.
Rudra : O , seriously you will bring her
Omkara : Yeah , by the way what's her name ?
Rudra : S' I mean [ rudy recalls sowmya's words of not disclosing her name] her name starts with  S or T  or L
Omkara ; Duffer you forgot the name ?
Rudra : You said it right . I missed her and will be missing her
Shivaay : Definitely not. Once all these tensions get solved we will find her , relax.
Shivomru again hug each other
PRECAP : ANIRI  MAKES SURPRISE FOR ARMAAN