The episode start with
Brijraj hear the conversation between Maharaj Giriraj, Maharani Mainka and Kulguru.
He angrily walked out in the hall. He angrily starts throwing things around. Everyone gathers in the hall. Everyone get shocked.
Vyom and Udayveer try to stop Brijraj but in vain. Naina also try to stop him.
Naina (worriedly) : Dad, please stop. Your hand is bleeding.
Brijraj pushed Naina away.
Brijraj: Why bother? You are not bleeding.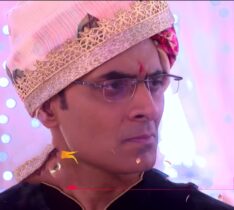 Vyom: Dad, she is your daughter, our sister. We all have the same blood.
Brijraj (shouts) : No…. She is not my daughter…
Queen Unnati asks him to tell clearly.
Brijraj: Don't blame me and whatever I am telling is clear only. Some people hide the things and don't tell clearly.
He asks Maharaj Giriraj and Maharani Mainka if they wants to tell something to them clearly.
Naina(sobbing) : Bade Papa, Dad is saying… Is that true?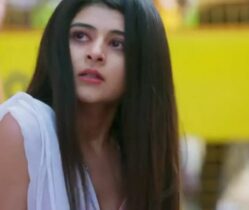 Unnati is shocked and cries.
Naina asks Maharani Mainka
to tell.
Brijraj( to Mainka): Today, you have to tell truth. (To Unnati) Did you know about this truth from beginning?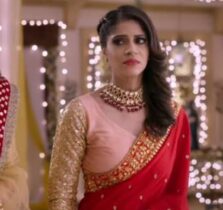 Unnati: No, I get to know about this today only.
Brijraj (to Unnati): You have so much faith on Maharaj and Maharani, today they are standing like a statue. They have been betraying their family.
Brijraj asks Giriraj and Mainka to tell, but they are silent. Brijraj holds Naina's hand which got hurt when Brijraj pushed her. Udayveer and Vyom asks him to leave her hand.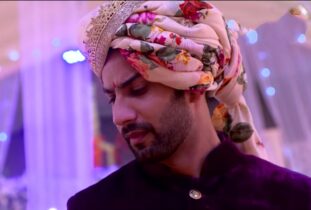 Brijraj: I don't care if her blood flows out, as she is not my daughter and she is not of this Royal family.
Everyone get shocked. Naina is in tears.
Brijraj asks her to call herself just Naina and says she is not Singh.
Giriraj ask him to stop.
Giriraj: I will tell you the whole truth. This is because of that curse. I don't want my family to be in danger.
Mainka: So, to avoid any danger on our family, we planned to swap the babies.
Unnati: My son….
Brijraj: Only for the sake of protecting our family, all of you sacrifice our son, our blood.
Mainka: Don't worry, your son is healthy and fine.
Giriraj: No Brijraj, we were in touch with him till last year.
Brijraj: What did you mean by last year?
Naina runs and hugs Unnati tightly and start crying.
Naina asks Giriraj to tell that Dad is lying and says this is not truth. She hugs Unnati and cries. She says I am your daughter.
Brijraj: Why you are asking them?
Naina forbids him to come in between and hugs her asking her to tell that she is her daughter.
Unnati says when I took you in my lap, since then you are my daughter.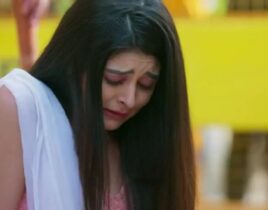 Everyone cries after seeing Naina crying.
Naina asks Maharaj and Maharani to tell that she is their daughter. She asks Brijraj to say that she is his Princess Naina Singh.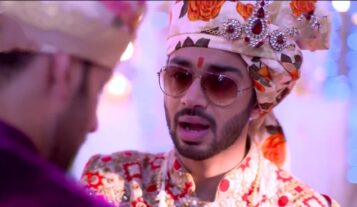 Samridh cries. Naian asks him not to cry and says this is not truth.
Naina(to Vyom): Everyone made me outsider in one moment. What is my mistake?(to Udayveer)Do you think that I am not your sister?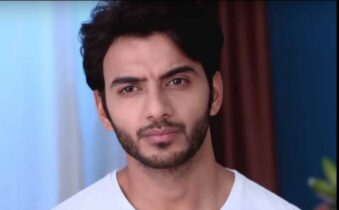 Vyom hugs her and says I will not accept if even God tells me this.
Udayveer: You are our little and lovely Princess, we will not leave you.
He hugs her and cries.
Unnati and Mainka cry.
Brijraj tells Naina that she is not our blood. Naina points at Unnati saying she is her mother. Everyone cried badly.
Naina: When Unnati Mom is hurt I feels the pain. Her tears even hurt me today. Mom please don't cry. When Mom is hungry, I also loses my appetite.
She moves backward and fell over the floor, distorted.
Brijraj( to Kulguru): If this is how you repaid to our trust. Why complaint you, you are an outsider already. It hurts when someone very own betrays, Maharaj and Maharani's true face has been revealed to everyone today.
Udayveer stops him but Brijraj asks him to think in his place. His brother and sister-in-law have betrayed him.
Vyom and Udayveer advocate Maharaj and Maharani. Brijraj tells them to stop this, he has been badly betrayed.
Sharanya(to Brijraj): I am sorry to interrupt in your family matters, but some relations are joint at heart, and not by blood. You loved Naina all his life.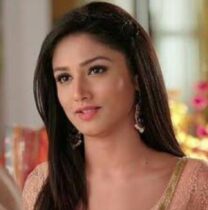 Maharaj Giriraj announces Naina is still Royal Princess, she bears their brought up, their ethics.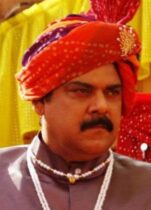 They share a hearty relation.
Brijraj: I am done with it. Literally no one care about my feelings in this family.
Naina tries to talk but Brijraj ignore her and goes from there.
Vyom( hugs Naina tightly): I don't care about anyone. You were, is and always be my Princess.
Udayveer and Samridh join that hug.
Everyone nods their head in the consent.
Mainaka: But…
Maharaj Giriraj: There is nothing to argue about.
Naina look at Karan.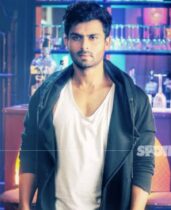 Naina goes to Karan but Karan goes from there without uttering any word.
Unnati: Yes Maharani. Nothing has changed.
Naina feel disheartened.
Naina(sobbing) : No…. Everything has changed.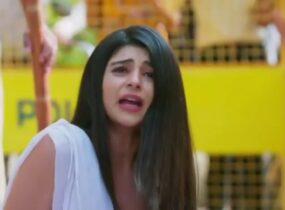 Naina runs upstairs and lock herself in her room.
Everyone runs after her to stop her and talk to her so that nothing can go wrong.