THE HEIRS- Ishqbaaz Ff chapter-1
A big mansion is shown which contains both classic and trendy look with a beautiful Architcheur…
Its nonother than the ' Oberoi mansion '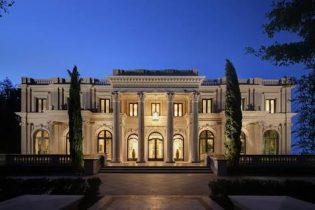 Inside the mansion there is an old lady (Dadi)sitting in the livingroom and another one is sitting facing her.(pinky)…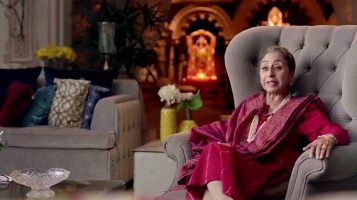 Dadi : Today.. i am proud of all my grandson. They have taking this families pride and respect in really very high stage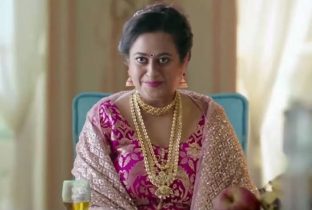 Pinky : Mummyji Don't you think you should be more proud of My shivaay.. I mean everyone is doing best in what they are.. Om with his paintings.. Prinku with her studies.. But My shivaay.. he has taken our company into the list of top10.. And i am sure that shivaay is eligible for becoming the next heir..
JUST THEN JHANVI PASSES BY THERE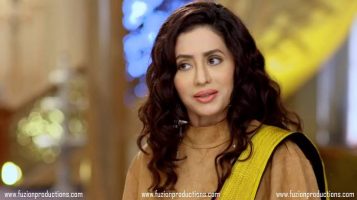 Jhanvi : What do you mean with that Pinky. The company is in this position only because tej had made everything easy for shivaay. when kids were born we were struggling but now we are in the top position amd making this clear. its that simple that one of our kids will be the HEIR.
Pinky : Oh.. my mata..Jethani ji.. does this mean my son's hardwork for this family is just a waste of time. Remember that he is the eldest in the family..
TEJ COMES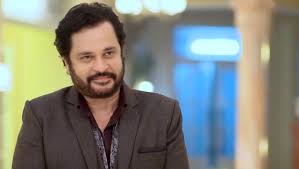 He greets his mother and takes Jhanvi to there room..
Pinky : Mummyji.. didn't you hear what jethaniji said.. she said that my son is not able to become the HEIR… How could she..
Dadi (shouts) : Stop this pinky.. Its not you people… Its the kid's decision that who will look after the family business.. And one more thing i don't want any discussion overit..
TEJ & JHANVI'S ROOM..
Tej drags jhanvi and throws her to the bed..
Tej : Its all your fault.. i have heard all that pinky said.. And we are not able to say anything . Just because of you.. You being a useless mother couldn't even be able to make your son understand..
Jhanvi : Tej.. i tried a lot to do.. but …Om's interset is in what he is doing now.. and moreover he is happy with what he is..
Tej : Oh.. shut up..Jhanvi .You know each time shivaay gets an oppurtunity to prove himself and he does so..but Om.. he doesn't even have knowledge about our stock market. And all because of you..
Tej goes out of the leaving Jhanvi crying..
PINKY & SHAKTI'S ROOM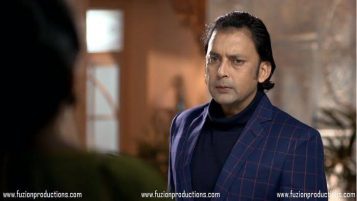 Shakti : What happened pinky.. is everything fine..
Pinky :Nothing is fine.. I want shivaay to be the Heir of oberoi empire.. but here those who are wasting their time by making sculpures are also having chances.. but My son who works hard should not be the Heir and …
Shakti : What are you saying..
Pinky : I am saying what jethaniji said.. she says that being the firstchild's son omkara will be the new heir..
Shakti : I had enough of this first child preference from childhood everything was taken from me because of this..
pinky : Don't worry shaktiji .. this time nothing will happen like that because shivaay is the first child of oberoi's at this generation..
Shakti : And by the way were is Shivaay..did he forget that he have to go abroad this evening..
Pinky : Do you think my son shivaay will forget anything..
PRINKU & SOUMYA'S ROOM..
Prinku is shown trying different attire while soumya is looking at her..
Soumya : Why are taking this much tension.. its just a program..
Prinku : I know it is a program but as per mom says.."Being an oberoi you should be perfect in everything"
Soumya : Then i think youre mom had brought your younger brother from somewhere
Prinku : Why ??
Soumya : He is so imperfect
They both laughs..
Prinku : By the way where are they..
Soumya : Shivaay bhaaiyya's room!!
Prinku : Let's go then..
SHIVAAY'S ROOM..
As priyanka and soumya were to enter the room. They see Rudra  hugging shivaay and omkara..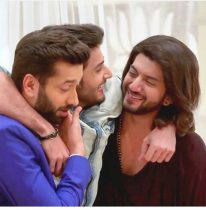 Prinku and soumya smile seeing this..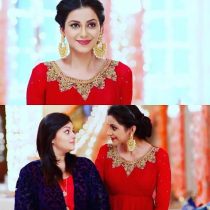 Prinku : Are we allowed to come in..
Shivaay : You have the full right to enter her..
Prinku and soumya enters..
Rudra : One minute.. Bhai said prinku has the full right to enter here.. What are you doing here Soumya??
Soumya's face gets dull by rudy's sudden question..
Shivaay & Om( same time) : Rudy!!!
Rudra : I was just joking
Soumya : This was your joke right now .. i am gonna show you what real joke is..
She takes a paper from her bag..
Soumya : Your Results!!
Rudra : Give me that sumo!!
Soumya : No..
Soumya runs and rudra follows her..
Other 3 laughs seeing them