Hello guys. Here is a new part about our hero Rrahul sir. I hope that you could enjoy it and please don't forget your comments on this part for him not for me.
So let's start.
Everytime we watch anything from Rrahul sir, we all fall more and more for him.
As he is always have the ability to entertain us and make us always want to see more stuff from him.
Anything he says it or features on it gets to be more beautiful and enjoyable for all of us.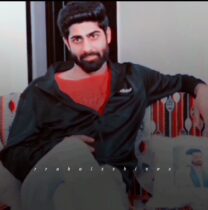 We can't forget how he is currently rocking more than usual while portraying the role of Vansh Rai Singhania in immj2 as of course all of you have seen how he is gotten so many shades of Vansh Rai Singhania that makes all of us love him more for it.
One of the amazing and lovely new stuff that I can't be able to not mention it here which are the attractive expressions that he is doing it in the show.
He has those lovely expressions that makes you aren't able to remove your eyes from him.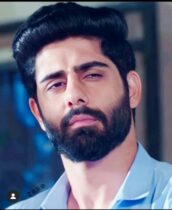 This confidence and self respect look is so damn cute. This expression could make all of us know how he has a very expert way in conveying the emotions by just using his body language.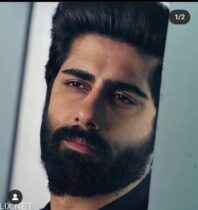 This is one of my favorite and amazing expressions of him.
This is a mixture of the dangerous looks and the hotness look.
He is really a master in giving you the mood of the dangerous and mysterious person and at the same time he gives you the mood of the best cute and attractive person.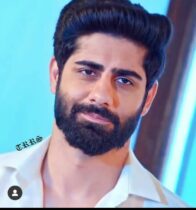 Rrahul sir is always nailing it everytime he shoots of the role of Vansh Rai Singhania.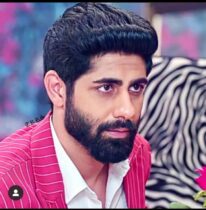 He is being always loved more and more with every amazing and new shade he portrays it of his legend character Vansh Rai Singhania.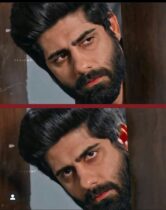 These cutie expressions will always make our Rrahul Sudhur the most loved actor in real life and reel life.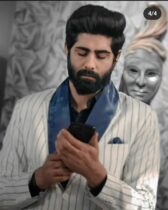 So let's talk about our hero's life before acting and the shows that he has featured on it before immj2 along with knowing more details about our King Rrahul Sudhir.
Our hero Rrahul has born 2th October 1993. So he is currently 27 years old and he will turn 28 at 2021.
Actually, he always doesn't like to talk about his age but of course the obsessed fans about him( which I'm one of them!😅) will never be satisfied until we could know his age and here we have known that.
He was born in Kashmir.
Maybe that's why he is a winter lover as Kashmir is one of the most cold places in India so that's why maybe he could has born with the love of the winter season.
He didn't has spent so many years in Kashmir as he has moved to Maharashtra at a very young age.
He has completed his schooling from Narayan Mallar Joshi Vidya Bhavan, Gorehaon.
After graduation, he has worked as an engineer.
Actually, he has worked in the world famous company which DELL and HCL.
But he wasn't feeling that enthusiastic while he was working as an engineer.
So his passions for acting brought him to Mumbai.
He was wanting to do the thing that he loves so much which is acting so he has taken the courage to do shift career and stop being working as engineer and start working on the thing that he loves it even if he will start from the beginning just to do the thing that he loves it.
Actually, this is one of the lovely and amazing stuff about Rrahul sir is that he is so strong and have a huge courage to start allover again and he didn't got scared to leave a job that he is already working on it and start a new job that he doesn't know if he will succeed on it or not but actually he has taken the risk and he was very brave and here he is now has succeeded in reaching to his dream and he has done a very amazing work as now he got to be very famous among the people and he has a lot of fans allover the world.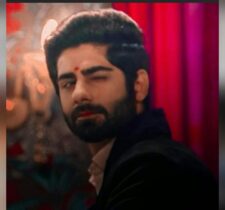 So that shows how much he is a very special and unique person as he has reached to that success and that so much people who love him in that short time.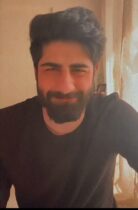 Actually, due to how he has reached to all of his fans' hearts he has got his own army which is #Rrarmy.
That shows how our hero is a very brilliant and marvellous actor.
Rrahul sir is currently now living in Mumbai while shooting there.
He is very close to his mom, like we have said before, and we always could observe that lovely bond that he shares it with her.
In 2016, he was selected for the web series "All about section 377"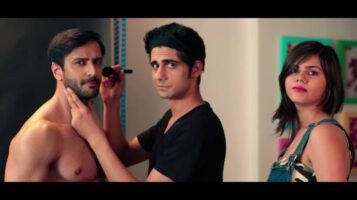 Later, he has worked in the web series  Maaya and he has done the role of a lawyer.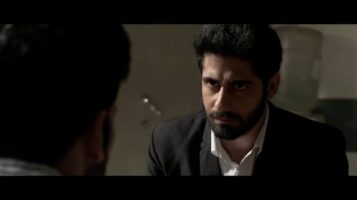 He also has worked in twisted 1 and twisted 2.
He has gained lots of popularity when he has portrayed the role of Aryan Mathour in that web series.
Rrahul played the police officer in season 1, who is unable to stop Nia from her nefarious schemes, while in season 2, he tries to turn the tables on her.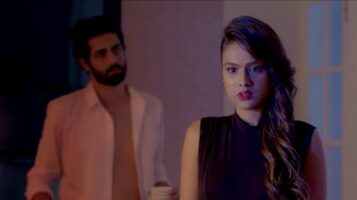 He also has talked about that web series and how it has helped him in so many stuff during one of his old interviews when he has said "Prior to this show, I had played blink and miss parts in Vikram's other digital shows such as Spotlight and Gehriyan."
"But I am glad that Vikram gave me a chance to prove my skills in Twisted 1, which I grabbed with both hands. I guess he liked my efforts. No wonder, I was made the lead in season 2,"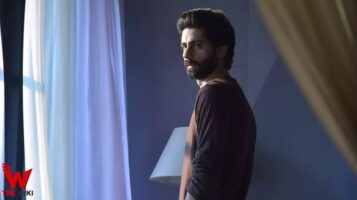 This specifically web series is the reason that has made him start his debut on television.
He also has worked in spotlight web series and he has also played the role of a lawyer.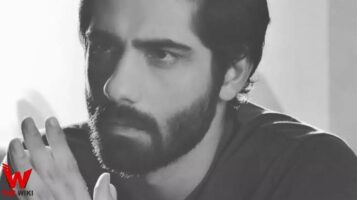 He has also worked in Gehraiyaan web series which he was portraying the role of a psychic.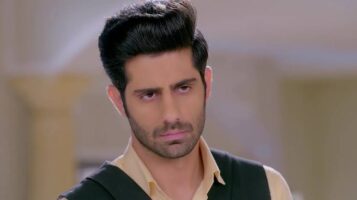 After he has gained that so much popularity he has got the chance to start his debut on TV by portraying the role of Dr. Vedant Tripati at the show Rajaa Betaa that has got aired on 2018 and he has played the laid role there.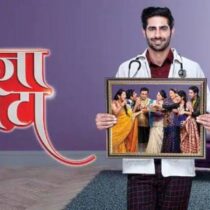 He has nailed it in each and every role he has done it.
He always have that different way in portraying any character it got be given to him.
He is really a gem.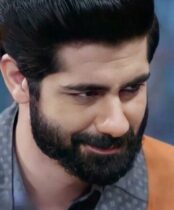 So let's talk about his physical look.
His height is 6 feet which is 188 cm.
His weight is 72 kg.
He has super and amazing body shape.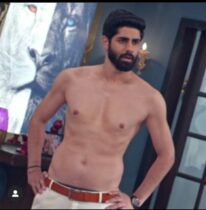 He isn't a gym addict person, but he wishes that he could be able to start doing that.
Actually, if he went to the gym or not but he still own that so much attractive and hotness!
He has a brown colored eye.
His eyes actually is a very deep one who you could sink through it from how amazing it is.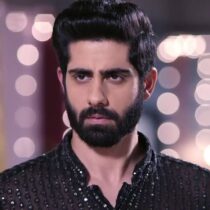 Aww!! Look how he has that deep and warm way in his looking way!!!!!
It feels like you are in heaven!
He has black hair color.
And about his hobbies, he loves travelling and playing basketball as like we have said before he is a master in that.
His social status( till now): he is single.
Actually, this stuff was doing the rounds as everyone was speculating does he is single or not especially that a lot of people were making rumors about him and Nia Sharma that they are in a relationship, but he has dined this and he is sticking on just being single.
Rrahul's biography is a very inspirational one to all of us as what he has passed through it and how he has done a shift career, which it isn't an easy thing at all, along with starting a new journey with new challenges until he has putted his fingerprint on that new industry who he wasn't knowing things about it.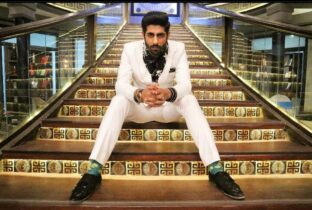 He is a very iconic person to all of his fans as what he has reached to it could make him the role model of so much fans of him.
He is really my role model because his story and his success always inspire me so much and make me more and more obsessed of him.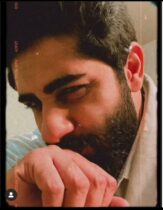 He will always be that inspirational icon for all of his fans.
He is now shining very high while portraying the role of Vansh Rai Singhania and he is rocking it like we have always get used about that from him.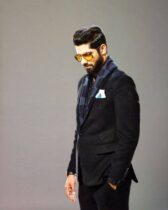 Let's state some other iconic and brilliant dialogues that Vansh Rai Singhania has said it and Rrahul sir has rocked with it.
"Tayyar ho jao aane wale waqt ke liye yahi tumhare sawaloon ka jawab dega
Hadd paar karne ka matlab ab janogi tum
Nafrat ki saazish ki jalan ki ghusse ki 
Ishq ki Hadd paar hogi ab" 
"Maine tumhara haath nahi manga jo tum inkaar karo… Mai toh bus tumhe inform kar raha hoon ki tum meri patni banogi" 
"ab samjh aya pinjre ka matlab.. Udna OPTION nahi hai"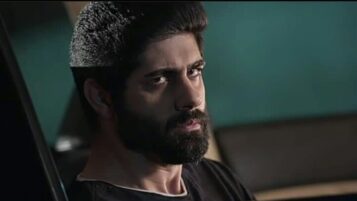 "Strange.. Bura main hun but burai tum mein.. Maine toh haath bhi age badhaya tha help ke liye.. Aur ek thank you tak bhi nahi" 
"Tumko pasand ayenge.. Tum thodi uss type ki ho na.. Ishq.. Taron bhari raat chand gulab 🌹" 
"Tumhe kya lagta hai mujhe pyaar ka matlab nahi pata"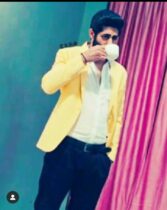 "Zindagi mey pheli baar itna besabar hua hoon, Tumhari purani pehchan mita kar nayi pehchan dena ke liye, Tumhe Miss. Riddhima se Mrs. Vansh Raisinghnia banane ke liya'. Ab aur intezaar nahi hota"

"meri marzi ke bina iss ghar se insaan toh kya uski rooh tak nhi jaa sakti hai" 
"Meri toh saasein bhi mujhse pooche bina nai jaati.. Toh tum kaise chali gayi Riddhimaaa"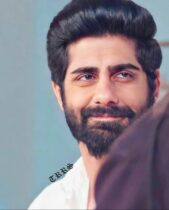 I will always say that Rrahul sir is the most reason of our all happiness.
May God could always bless him and make him reach to each and every dream he dreams about it.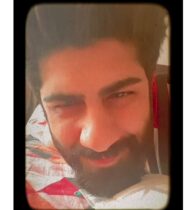 So let's end the part on that point. I hope that you like it. I wish that you could all encourage me to be able to write the new part about our hero Rrahul Sudhir. I will be waiting for all of yours comments and feedback. Stay tuned for more parts about our hero Rrahul sir with so much information being stated about him. So please keep supporting me the way you are doing. Please guys don't forget your feedback on the comment section below.