Thankyou Zindagii (Ashlok Horror FF) – Episode 6 (Shivraj and Yug-Iti's complex fate)
Recap: Sandhya misunderstands Astha and attacks her. Arun rescues her. Astha and Shlok got suspicious that there is presence of spirits. They confirmed by using an Android application. Astha investigates about Veer and Krishna's murder with the help of Vidya and Ishani. Ishani hides that Krishna was Veer's fiance.
The sixth episode starts with,
Astha goes to temple to ask the priest to get rid of those spirits and looks at the lake. It is full of lotus and some other flowers.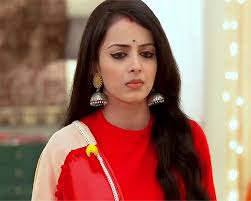 She looks at some priests who is pouring some milk and water in the lake. She asked the priest about the action. They said that the water is used to wash god idol and it is pure and powerful for us so we would pour this into this sacred lake as not to waste it. Another priest said that the flowers would repels negative energy because of the water's power. She also looks at some children taking flowers from water. Astha thinks, "Yug might have brought the lotus from this lake. That is the ghost lady's powers aren't working on me." She thanks god for his/her almighty and leaves. On the way, her mind is running with lots of confusion. She thinks, "Why did Krishna spoke like a mental though she was a psychiatric. Why would she fell into well? And her murder is unbelievable. Also, I don't know why do I think the ghost is Bhabo's beti. Afterall she is in London but the face is like…"
Meanwhile, in her house, Shlok brought a sorcerer to spell mantras on ghost and to control them.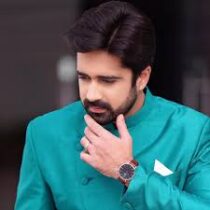 Bhabho asks, "What is happening here?"  Shlok – "Aunty, we are creating a special puja to get rid of negativity. Also for your well-being." Yug is confused. Shlok in his mind, "Of course the spirit would get rid of this house."  Shlok and Bhabho set all the arrangements for the puja. Astha reached home and she comes to know ghost-rid pooja from Shlok and gives thumbs-up. The sorcerer sets up havan. As soon as he start to recite mantras, the spirits Arun, Sandhya, Iti and Devguru starts to fall for his spell. Iti – "Yug,  please save us from this sorcerer. We want to exact our revenge. We could not bear his powers. Its controlling us."  Yug has no idea what to do now. Sandhya, Shivraj, Iti and Arun appeared infront of Yug, Astha and Shlok. Astha and Shlok are shocked. Astha looks at Sandhya and says to Shlok, "I think she was the one who attacked me in storeroom." Shlok is horrified. Sandhya smirks at them. Iti holds Yug's hands and Yug did the same. Astha gets shocked to see Yug holding Iti. Shlok goes and seperate Yug from Iti. Bhabho is shocked to see the four  spirits.  Bhabho shouts, "Sandhya…." Sandhya looks at her in pain.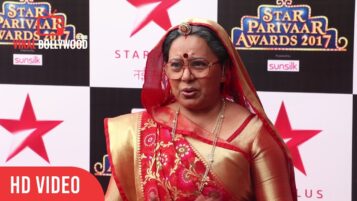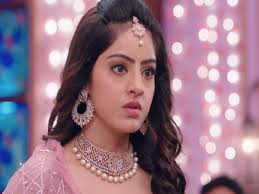 Bhabho faints.
Sandhya and Arun managed to overpower the sorcerer and spoils the havan by spilling water. Shivraj holds his hands so that he could not take any magical powder to control them. Iti changes her face into horrific one. Sandhya says, "If you didn't leave from this house, your family would be found dead." The sorcerer runs from there. Astha spills some water on Bhabho to wake her up  whose head is lying on Shlok's lap.  Sandhya and Arun come near her. Astha interrupts streching her hands wide like shield says, "Don't ever try to harm our Bhabho.  You might have attacked me or the sorcerer but not Bhabho or Yug." Astha's face becomes red. Yug says, "They are good spirits, mom." Shlok asks Yug to keep quiet. Arun says, "Please let Bhabho wake up, Astha." Astha didn't mind them and looks at her. She slowly gets her consciousness. Bhabho looks at Shlok and Astha and caressed their face with dullness. After  looking at Arun and Sandhya, Bhabho rubs her eyes and confirms their presence.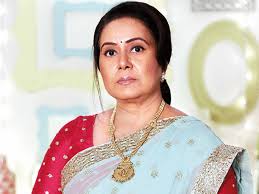 They aren't vanished. Bhabho tears and hugs Sandhya.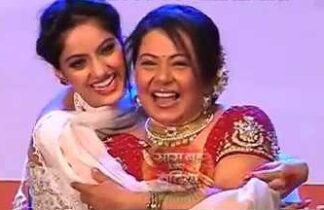 Bhabho – "Sandhya, are you back from London with your father?" Astha opens her mouth to say that she is a spirit but Shlok keeps hands in her mouth. Shlok – "Aunty, is she your daughter Sandhya?" Bhabho nods with smile and introduces Shlok and Astha to Sandhya and Arun. Though Sandhya, Arun know Ashlok but they remain silent until she complete. Shlok looks at Iti and Shivraj and says, "Why are you hiding behind the pillar? Bhabho, who are these guys?" Bhabho says, "she don't know them both." Yug – "They.." Astha asks him to stay quiet. Sandhya – "Astha, let him say." Yug – "She is my best friend Iti and this uncle's name is Shivraj, we call him Devguru." Shlok – "We..?" Shivraj – "Yug was related to us." Astha antd Shlok are shocked.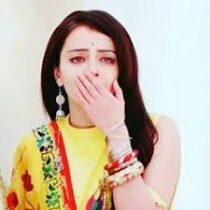 Shlok – "Mr.Shivraj, just mind your words. he is our son, Yug. Don't create fake relations. Just because you are spirits, don't be overconfident that we humans could do nothing against you." Shivraj – "Trust me, Shlok and Astha. We are indirectly related to Bhabho, Arun and even Sandhya." Sandhya – "Astha, I'm extremely sorry for what happened yesterday night. I swear we don't harm any innocents. We just want fulfill our revenge." Astha – "How could we believe you? You killed Dr.Veer and Dr.Krishna Sharma who treated Bhabho. And Bhabho don't remember Shivraj and Iti. You spelled some magic even on my son, Yug. Sandhya, being a daughter, you are not interested in your mom's well-being." Bhabho says, "Astha, please…" in a low tone. Sandhya – "Ma, you shall rest in your room. We won't fight anymore." Astha, Shlok and Sandhya takes Bhabho to her room and make her lie on her bed. She sleeps.
They came outside. Astha says, "First of all, you say how are you all related to Yug? We saw him in Mumbai and we adopted him but Iti and you(Shivraj) are in Ooty. How could you relate eachother first?" Shivraj says, "Yug, Iti and I belongs to Ooty." He continues,
" 5 years ago, I (Shivraj) was a renowned doctor in Australia with Indian native. I and my friend Dr.Sanjay came to Tamilnadu in India for a vacation. We were singing in car which is going through forest. Unfortunately, an accident occured for us. Due to high force, I came out of my car and I was heavily injured. My friend Sanjay was partially injured who saw me and take CPR from car and tested me but my breathe rate is too low to bring to normal. He was anxious. Suddenly he go to car for taking something. I saw a temple near the forest area where the god idol becomes real and blessed me and gave some energy. So, I could stand and without my control I prayed her. Sanjay was in shock that I could walk in spite of the injury.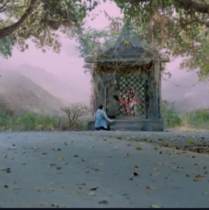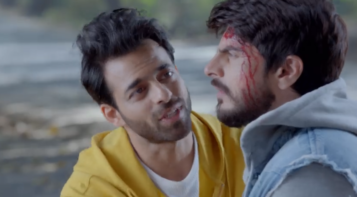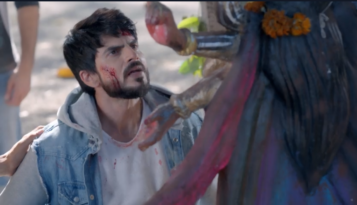 He said that it was a miracle but I said that its god's grace. From then onwards, I left my profession and devoted myself to god like a pure saint and I become Devguru. Then, one day in my dream, Goddess appeared  and she said that she took a small girl's avatar and ordered me to recognise her so that the world would get peace from jealousy, hate and vex. After that dream, I myself thought that I was Goddess's slave and become more spiritual and resoluted to find the girl. Two years passed"
Yug says, "But this is just his sudden illusion because of that he lost everything and even his life."
Iti – " Three years ago, I was a daughter to Pankaj Rai and late Sadhna Rai. I celebrated my seventh birthday in grief of that my mom was died in fire accident some months ago. I was partially mute." Iti says her friendship with Yug which is elaborated in Episode 4. One day, I and my father went to Prayag. He asked to make my picture drawn. Due to some urgencies, we could not get that picture. The artist too throw the pic in river as its of no use."
Yug – "That took the twist in our life. At the same day, Devguru was disheartened that he could not find Goddess avatar even after 2 years. So, he thought of end his life by immersing himself in water.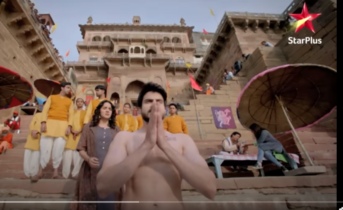 After getting into the water, Iti's pic dashed in his face.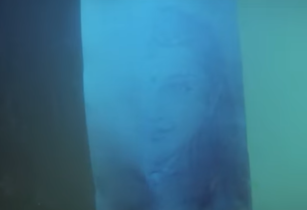 he mistook that its Devi's avatar. As there is address in that pic, he found Iti in Ooty.He asked Iti's father to give Iti as she is not an ordinary girl. Iti's father refused to handover Iti. But Devguru didn't compel Pankaj uncle and he said that he would prove that Iti is not a ordinary girl"
Devguru – "Due to my heavy devotions, I got famous in South. Many trusts gave donations. Even I had a ashram in Madurai. As Iti is here, I shifted my ashram to Ooty. I don't get donations much so I asked my PA to return those funds to Orphanage homes. But my PA Bhavini(Shruti Seth) and her boyfriend Abir(Sanket Choukesy) misused those money for themselves without my knowledge.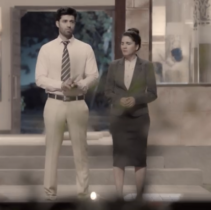 I was dumb in my thoughts. I am ashamed to say this but this was true. Iti's coming to ashram yields so much money as people used to devote her as god. Bhavini used that and she used witty tricks and make Iti come to my ashram."
Yug – "We initially thought Devguru was a cruel man but moreover he is lost for Goddess thoughts. I and her family managed to save Iti from Devguru's spiritual beliefs, but Bhavini used technology to bring Iti to ashram. By using Projector, she has shown Iti's mom in the wall asking her to go with Devguru. Poor Iti believed that it was her mom's spirit. Still Pankaj uncle didn't let her. Bhavini used some goons and killed Pankaj uncle. Iti gets into ashram. She suffered a lot because of Bhavini but Devguru don't have any knowledge of Iti's feelings. He respected Iti as a god but clearly trusted Bhavini Blindly."
Iti – "Finally, there comes a sunrise in our lives. Devguru came to know that I am not devi and these dreams are his own hallucinations. Though I suffered a lot, Devguru was like  a father to me. We share a special bond. During that time, Yug and I ran away from the ashram. They suspected Yug might rescued me and even killed Yug's parents and his sister. It is just 2 kms away from here. Still the house has blood stains. There is no time to mourn their death." Yug and Iti cries.
Devguru – "It was all because of me, I rescued them both and I took responsibility of raising them. I managed to file a complaint in Police Station against Bhavini,Abir and her supporters. Without politics, they are arrested successfully.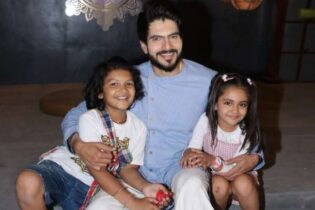 But we don't have money to lead our life nor food to live. Bhabho and Arun gave refuge for us three."
Devguru cries and Arun hugs Devguru. Iti and Yug tears. Astha and Shlok get emotional, "Yours relation is seriously complex. But what is the revenge or who is the reason for your death?"
The four says, "Kapil."
The scene shifts to California, at evening, Kapil is getting award for the "Best Male Personality of the year". He gives a small speech.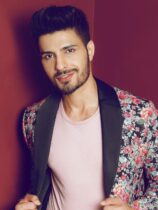 Though it was a business award function, weirdly, many girls whistles for him shouting his name. After the ceremony, Kapil is to enter the car. Many girls surrounded him to kiss him. He politely ignores and enters the car. He rings a call to his PA, "Just listen. I want to go back to Ooty. Eight of my girlfriends are coming with me. Book tickets for them too. I'll forward their details. We are leaving at night. Book a return ticket only for me after 5 days." He hangs up.
He thinks, "Past effects. Time to use Susheel now." He smirks.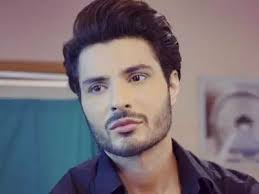 To be continued….