Thankyou Zindagii (Ashlok Horror FF) – Episiode 2 (Meet Yug and Bhabho)
The second episiode of my fan-fiction Thankyou Zindagii is here. Hope you like the first episode a lot. Sorry for taking long time to update.
Recap: The couple Astha and Shlok leave the Agnihotri mansion.
The episiode starts,
After 10 days,
Astha and Shlok shift their location to Ooty after leaving Udaipur. All these ten days, Astha and Shlok were working in a hotel while Astha cooks and Shlok works as waiter. As Ooty is a tourist spot, the hotel is full of crowd. With the help of Shlok's friend, they got a rent house. Usually At night 9PM, they would leave hotel. Eventhough the work is monotonous, the couple care eachother well. Their self-esteem and a little ego hide their burden or monotony. At night, Shlok makes coffee for Astha and massages her head whereas Astha would massage his legs and shoulder as his job is motile.
They recieved a call from a private number at late night. Nervous Shlok attends the call. He spoke some words. He smiled. He says to Astha, "We got a new job with better salary, Astha. We have to visit a man tomorrow afternoon."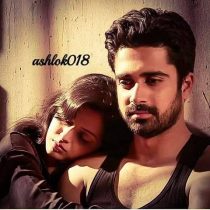 The next day,
Astha and Shlok entered a big house that has a lavish hall full of high class vintages.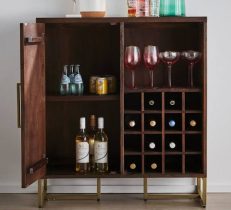 Shlok says, "He is one of the youngest business tycoons from California with Indian native. He visits Ooty once in a year and we got chance to do a job." Astha looks at his photos hung in wall.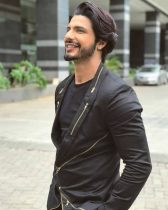 Astha says, "Seems he is a drunkard Casanova." The chill air from AC gives a mesmerizing relief to Astha after working in heat kitchen at hotel. At the right side, there is a big glass door through which the garden with a big swimming pool is visible.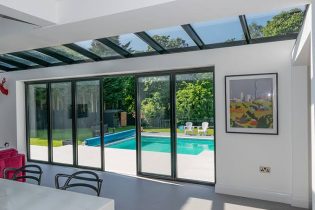 Shlok looks there. A young lad i.e the business tycoon (Vin Rana) is seen swimming in pool. His appearance is quite visible from the hall. He groomed his beard well and his jawline is sharp. The six feet boy seems to be a model. His physique is well chiseled and similar to Greek gods and absolutely most of the girls would go mad for this guy. Shlok looked little deeper, around 10 girls climbed the compound wall, sitting on it and looking at the hotness hunk. One girl whistled at him. He gets out from pool with his bare-body and goes towards the girls. His manly walk make those girls flat on him. He kissed all of those girls one by one which makes Shlok to feel awkward and turns.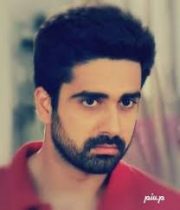 Within 20 minutes, he dressed formally and sit infront of the couple.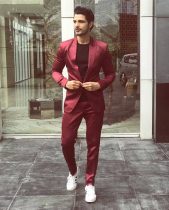 He introduces himself as Kapil. Kapil sits in a bossy manner and asks, "I would give 10 crores for this contract work of 6 months. But you should never fail." Astha says, "Thankyou for your gesture, sir. But what is our work?" Kapil answers, "Shlok is going to be my mom's personal security. And Astha is my mom's nurse." Astha read nursing courses through postal but she has no idea how Kapil knows this information. Astha nods to Kapil and Shlok smiles. Kapil continues, "She lives in a bungalow 15 km far from here. She is psychologically unstable and because of her mental illness, she even killed two people ." Astha shivers. Kapil says, "Don't worry. She'll never kill innocent people. Those two guys abused my mom using her innocence that made her mentally ill even more and so her illness shaved their heads from body." Shlok is relieved. Astha says, "You're so great sir. Many of the people leave their parents in old-age homes now. But you're paying 10 crores for us." Kapil blushes. Kapil says, "I selected you both among 70 people for a specific reason. I trust you guys. By the way, you can stay there itself in a lavish room." Astha feels goosebumps. Shlok asks, "Shall we take our 8-year son there?" Kapil says, "Sure. (Looks at one lady at right) She is my PA. She'll explain the work in detail. Don't forget to get one crore cheque as advance before you leave." Kapil leaves the place. After few hours, Ashlok leaves from the house.
Shlok thinks, "He is not only the king of girl's heart, even elders too."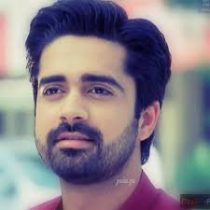 After 5 days,
The couple with their son Yug (Jared Savaille) enter the bungalow where Kapil's mom lives. The bungalow seems to be very traditional as it has many pillars.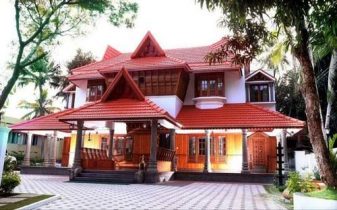 Surprisingly, the couple's son Yug hugs one of the pillars and murmurs, "I love this pillar verymuch."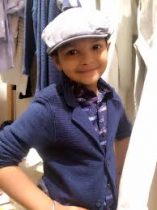 Astha looks for Kapil's mom. She search her and finds her in kitchen who is cooking food. Astha says, "Santosh Mam, please don't strain yourself, lemme cook."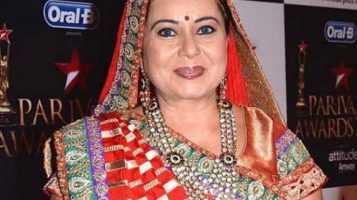 Santosh (Neelu Vaghela) turns and smiles at her, "Call me aunty or bhabho, beti. Kapil said about you and your husband. Let me cook. You take rest now." Astha tries to convince her but Bhabo (Santosh) remains adamant. Astha is quite surprised by seeing Bhabo. Astha thinks, "She is normal but why Kapil sir hire us as her nurse and guard?"
Astha and Shlok look around the house. It looks like a palace.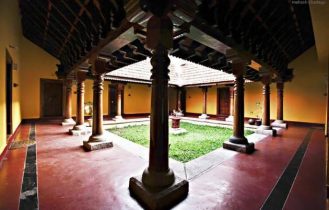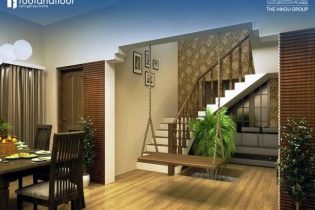 The grandeur of the house shows the South Indians magnum opus at architecture. Yug is still hugging the pillar. Astha caressed his hair and kisses him. Astha says, "He like this house." Shlok asks little sarcastically, "Why are you hugging this pillar?" Yug says, "My name is Yug (pronounces each letter seperately). I know Johnny Johnny yes papa rhymes. I hate train sounds." Yug burst into tears. Surprised Astha tried to console him and did it.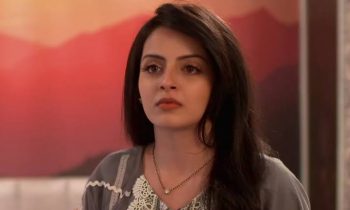 Astha says, "Shlok, we don't know who is this boy. But he is the reason for our survival indirectly. We should give a good treatment for Yug that cure his mental illness." Shlok thinks, "He must have undergone something too bad in his life and because of that he becomes mentally retarded." Shlok says, "Astha, we must use the money for curing his illness, then we must adopt him legally and then we can start our business. Thats out motive as of now." Astha and Shlok shares a hifi.
Astha moves to upstairs. She is seeing the all the rooms and wondering at its design. She finds a room with a rusted door with a lock.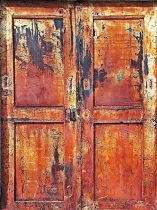 She heads towards the room seeing the roof's design. The tile infront of the room becomes little fluid. From that fluid, suddenly a broken human flesh leg full of blood comes . Astha didn't see the leg, suddenly she slips there because of the leg and falls dowm. Shlok come there seeing Astha fall infront of the door. He lift her up. There is no leg where she fall down. Astha says, "She is fine." Shlok compells her to show leg to check whether any wound is there.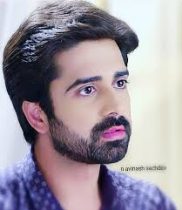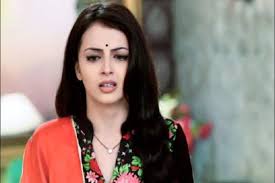 Shlok finds something red sticked to Astha's foot and checks and it's blood.
Shlok says, "Astha, you don't have any wound in your foot but.." Astha – "there is more blood in my foot. Whose blood is this? "
To be continued..