Teri Meri Baaki Hai Kahani Twinj SS Shot 2
Teri Meri Baaki Hai Kahani Twinj SS Shot 2
The episode starts with kunj moving back in his car and went down the memory lane again …
Flashback shows
Kunj came back few hours to find twinkle still tied up on his chair and tape on her mouth …
He called Raj and asked him about her
Did she had anything ???? Kunj asked to which raj nodded in no
No sir she didn't Raj replied
Shit kunj said he went and opened the rope and removed tape as well and  tried to wake up twinkle ..
Oye oye wake up oyeee he patted on her cheeks to find her unconcious not getting any response from her he was panicked
Raj call doctor he shouted to which he heard giggling sound from twinkle …
He turned back and frowned seeing her standing and taking yawn
Kya yaar are you seriously a kidnapper twinkle asked which made kunj angry
You were pretending to be unconcious is this some kind of joke he asked twinkle
For me it is waise how's my acting nice na 😎 twinkle asked
Yeah you should try in bollywood kunj replied grtting his teeths ..
Hai na I was also thinking that then I dropped the idea she was going to continue when kunj put hand on her mouth to prevent her from speaking future
Don't you get tried by speaking so much kunj asked since the time you came naak me dum kardiya 😑 now be quiet and have your dinner raj bring something kunj said ..
Now speak why are you staring at me I know I am hot by don't eye rape me atleast kunj said while twinkle bite his hand which was on her lips to which he screamed
Ouchhhh such a wild cat you are kunj said
Ohhhh Mr kidnapper don't flatter yourself so much okay you are not that good looking I just said in morning and you got overconfident haan twinkle said
While raj bring dinner and kunj handed it to twinkle who nodded in no …
I don't want this she said
What are you mad kunj asked ..
Yeah I don't like Vegetables 🙄 I want pizza or burger something 😋 she stated
Picnic pe aayi ho kya 😑shut your mouth and eat kunj tried to scare her
I'll not and if you want me to be cooperative and fulfill my wish twinkle said ..
See you are getting on my nerves I can't let you starve as well eat whatever you are getting kunj said
I won't twinkle said and sat back on the chair
Ahhhhhh kunj screamed fine order what she wants he said and went to his room which was upstairs while twinkle danced on her victory …
Soon after sometime she had her dinner while kunj too came downstairs after changing and looks at her who was busy enjoying her food ..
Babaji what's is wrong with this girl 😐 I never knew this revenge kidnapping is going to get backfired on me itself raminder Taneja must be really happy today knowing this headache is kidnapped how i am going to tolerate her 😑 I should call rt soon kunj thought in his mind while twinkle thought he was staring at her food …
If you want to eat you can ask me twinkle said bringing kunj out of his thoughts
No thank you so much you only eat this kachra 😏 kunj replied
Fineeeeeeee 😐 bandar ka kya jaane adrak ka swaad twinkle murmured while kunj made a non interested face ..
Call Nancy aunty and vabi to look after her kunj told arjun while he nodded in yes..
Soon twinkle finished her food and looked at kunj smiling
What now ??? Kunj asked ..
Aren't you going to call my dad ? Twinkle stated
Why you wanna go back ? Kunj asked
Not so soon I just started enjoying here twinkle said
Babaji 😭😭 kunj cried looking at her
Listen I have a plan if you are planning to call my dad for money ask him the double amount 😁 and we will share it half half twinkle told kunj …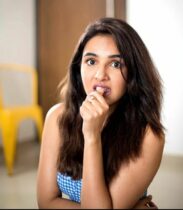 Achawww do you think I kidnapped you for ransom ??? Kunj asked
Not sure you are rich as well but why did you kidnapped me don't tell me you are in love with me that's why you kidnapped me twinkle blushed ..
Ha ha ha ha slow claps for you dimwit 😐 I am neither interested in you nor In your dad I have my own reasons which you don't need to know I am calm with you till you are cooperative kunj said sternly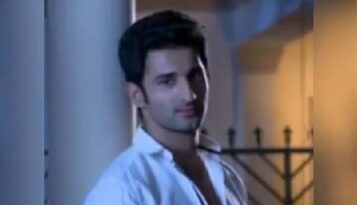 Ok ok itna sadu banke kyu bol rahe ho 😏 if you don't want money then do me a favour and ask for me 😁 twinkle said
You are impossible kunj said
Soon Nancy and vabi the female caretakers reached and kunj asked them to look after twinkle
Flashback ends
Kunj had a beautiful smile on her face recalling them time
You were so cute that time and it was hard for me to stay away from you I never knew that this kidnapping my first kidnapping is going to put me in grave I still didn't got to know why you did that to me to US 😐 though I was hurt and I tried to reach back to you but you left from their as well which made me so guilty more I just wanted to know what is truth that's it twinkle and I'll make you confess it soon kunj murmured determined …
Soon he reached back his home to welcome by a cute kid of nearly 1 year old
Ohhh my baby you scared everyone of us today kunj said lifting the little baby who was crawling to which the baby giggled at kunj
Yeah seriously now look at him how he is giggling naughty boy a girl came and told kunj
Where is Alisha and Vir ??? he asked
They went for an emergency case bhai the girl told
Acha Krish now go to amaira I'll be back soon after getting freshen then me you and ammu will have dinner kunj said giving Krish to amaira and went from their
Soon the trio had dinner and then everyone slept
.
Next day ::
Twinkle wake up feeling a pain in her head she didn't wanted to do anything and just have rest ..
While she got a call on the landline as her phone and other things were with kunj
Hello …twinkle said weakly
Hello twinkle where the hell are you I am calling you since long but your phone is switched off are you fine ??? Abhi asked
Yes I am fine woh I lost my back
yesterday and my phone was in it twinkle said
What ? When ??? He asked
I don't know I just had a minor accident twinkle replied
Shitt I shouldn't have let you go alone I am coming by today flight abhi told twinkle
No no do your work and then come here twinkle said ..
Nothing concerns me more than you twinkle he replied ending the call ..
.
@ sarna mansion
Kunj woke up with the little Krish with him today ..
Good morning champ he kissed on Krish cheeks to which he giggled ..
Let's get freshen up kunj said taking Krish with him and feeding him milk while amaira came in his room …
Ohh he is awake amaira said
Yeah you take him I have work I need to get ready kunj said
Yeah bhai sure amaira said
And ammu please I will arrange my clothes you don't need to do it kunj added.
Huh bhai fine do your work by yourself amaira said and left taking Krish
Soon kunj was ready he reached downstairs to find his little brother and his wife Alisha 😜
Good morning kunj said which they retorted back
Bhai you are going somewhere ?? Vir asked …
Yeah had some work so kunj replied
Acha 😂 where is your phone vir stated
Don't tell me again our phones exchange and yes I am changing my phone now because it's 3 time in a row you took my phone and I took yours with me kunj said
While both the brothers laughed they had their breakfast and kunj left for somewhere ..
Soon he called Raj again to know about twinkle
Yeah we got to know about her flat and everything but she is not out since last night raj told kunj
Ohhh is she fine kunj murmured
Are you sure kunj ? You want her back ?? Raj murmured
Yeah you know why I am saying this kunj added
Yeah I know but still she ruined you once and she can do it again raj replied
Hmm that's why I need some answers from her which only she can give kunj said with a broken voice ..
Ok raj replied
Raj listen just keep an eye about her whereabouts don't do anything till I tell you kunj said
Ok as you say raj replied and ended the call
I can't do the same thing with her she is not my twinkle anymore I have to be more patient this time to deal with her first I need to know why she is visiting dr I don't want to pressurize her for anything if she left last night without meeting then it's definitely something that she is hiding from me and doesn't want to face me anytime sooner I need to be calm and give her space to deal with the things then I'll confront her kunj thought ..
.
Next scene :::
Abhimanyu arranged breakfast for twinkle by calling his friends who dropped it in her flat while twinkle called and thanked him and went to have it all the while thinking about the time she met kunj and how she used to irritate him…
Flashback shows
It was a week since she was kidnapped and in this few days she made everyone danced on her tunes while kunj was getting impatient seeing her behaviour he wanted Taneja's to get worry for her to search her but their was no response from Taneja neither any news of twinkle missing from their home which made kunj more angry…
I am bored now I wanna go home back my maa and papa must be worried about me twinkle screamed with annoyance and didn't wanted to have anything or do anything which was making kunj more angry on her ..
Nancy vabi raj arjun everyone tried to control her but twinkle started breaking things in kunj house as he wasn't talking to her as well …
After seeing her going impatient kunj held her hand tightly and stopped her from breaking things further ..
Stop it are you mad 😐 kunj said angrily
I want to go back home I am done with your this shit what do you want from me you are neither calling my father nor letting him knew that I am here twinkle said angrily
Ohhh really what you think of yourself haan you are princess of somewhere listen you are a headache and what you are saying that your family must be worried about you huh they are not their is no news from them about you missing I think they are so happy that you left the house 😐 it was my mistake to kidnap you I thought that you may be important to your parents but huh you are not…. I pity you girl kunj said angrily …
Youuuu dare you say rubbish about my parents they love me ok may be they didn't wanted this to be disclose infront of anyone about me missing and may be they are searching for me secretly 😐 twinkle said hiccuping ..
Haha 😐 your father is not so innocent as you see him he is a blo*dy bastard who doesn't care about his own blood wait let me show you he said and call rt …
Hello the person from the other side spoke
Is this raminder Taneja speaking ? Kunj asked ..
Yes who are you ??? Rt replied
Sir we heard that your daughter is missing kunj said ..
What this is rubbish she is with me rt said and ended the call which made twinkle shock ..
See now you believe me kunj said
Now shut the hell of your mouth and let me handle this 😐 kunj said and left from their leaving her crying …
Flashback ends ..
I never knew I'll see that face of pap…I mean Mr raminder Taneja and mr Randhir Taneja who are responsible for destroying my life for shattering me into piecees just for their own greed and selfish motives I hate them both I despise them ..
Twinkle thought in her mind and got ready as she had to meet the doctor for which she came here ..
Soon she got ready and went from their and took a cab and reached hospital
Yes ma'am the receptionist asked
I had an appointment with Dr virendar sarna twinkle said
Ohhh let me check receptionist replied all the while raj keeping an eye on twinkle
Ma'am sir is not available for now you can wait for sometime receptionist replied while twinkle felt someone presence
Someone is following me ??? Is it kunj ?? No how he will know about me it was a coincidence that I met him yesterday I don't want to face him again 😢 twinkle murmured ..
She waited for an hour while the doctor came
Ma'am you can go and meet dr vir nurse told twinkle while she nodded
Come inside Vir told twinkle
Hello doctor twinkle replied fidgeting with her fingers while her mind going on his name
Dr virendar sarna ….sarna is that him ? But kunj brothers name is vir twinkle though ..
Hello miss ??? Vir snaps his fingers before her bringing back to reality
Sorry doctor twinkle replied
So miss ….vir asked her name
Twinkle …twinkle replied
Ok twinkle vir said and took her file and started reading it ..
While twinkle was nervously sitting and looking at him
Ok miss twinkle I studied your case I need to get some test done so that we can start your treatment as soon as possible vir said ..
You come tomorrow we will do all the necessary tests he said and wrote the prescription for her while she nodded and left from their …
Soon she was walking back to her flat when she bumped with kunj and was shocked looking at him …while both didn't knew what to talk ..
Uhmm thank you for saving me yesterday twinkle said ..
No need to thank me I would have done the same thing if their was anyone else on your place as well kunj added ..
Hmm twinkle said shocked and hurt by his reply she tried to walk past by him but kunj held her wrist …
Twinkle turned and looked back at him
I had your belongings I don't want any of your things with me kunj said straight and went back to his car and returned her purse ..
Ohh thank you twinkle said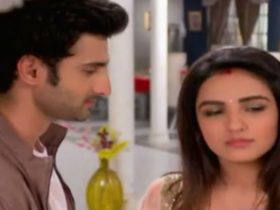 While kunj turned to leave and twinkle went on other side she turned and looked at him going tears fell off her eyes she turned back again and left from their while kunj watched her disappearing figure and sighed …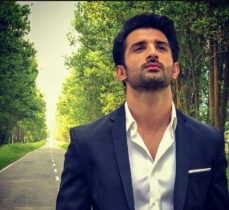 Your eyes speak better than your lips and I'll learn the truth one day it's my promise twinkle kunj said
Teri meri baaki hai kahaani
Teri meri aadhi hai kahaani
Aa gayi wo mod par
Tu gaya jo chhod kar
Mere dil ko tod kar kya mil gaya
Paas ho toh bura door ho toh bura
Aisa mere Khuda kyun hai 💔💔💔💔
.
To be continued
💖💖💖💖💖💖💖💖💖💖💖💖💖💖
Thank youuuuu sooooo much who all commented on the last one 😍😍😍😍
Really really grateful to have you all
So how's the second shot
No no Alisha isn't kunj's wife 🤣🤣🤣🤣
What do you think must have happened between Twinj ????
Why Taneja's are not concerned about twinkle
To know more stay tuned
Bye ignore errors no proof read
Sayonara 💖💖💖💖