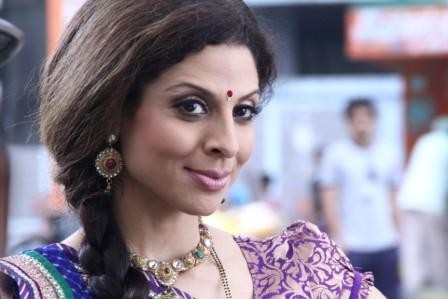 Tanaaz Irani who is a prominent face in Indian television came back to TV after a long sabbatical with Star plus popular show Kahaan Hum Kahaan Tum. Sing sing the role of Nishi sippi who is the antagonist.
The show is gaining insane popularity and has become one of the favorites for the viewers. but it seems like that would be bidding adieu to the show very soon. reports of a leading entertainment tabloid Tanaaz Irani would be quit in the show going to some personal reasons.
Speculations are rife that the nurse doesn't get enough time to spend with her kids and due to her round the clock routine they miss her too much. She took a break from TV when she became a mother for the first time but after her second child she came back to TV and is now planning to quit once again.
Tanaaz, who is currently married to Bakhtiyaar Irani has two kids: son Zeus and a daughter from her previous marriage, Zianne. Zianne lives with her father, Farid Currim.
Justifying her decision she said,  "I will surely miss my character Nishi Sippy. Guess, eventually motherhood triumphed," she added.