Sumit Sambhal Lega Review: Crumbs of comedy with mislaid alignment
Sumit Sambhal Lega is a new comedy show on Star Plus. It is about a common man Sumit Walia, who wants to keep everyone happy. Sumit faces many daily challenges. He stays with typical crazy family. Each family member is distinct in behavior. Though Sumit's wife is the only one appearing mature and sensible, his mother Dolly wants to keep Sumit in her control. Sumit often finds it hard to balance between his mother and wife. The concept is about the sufferings of every man, when it comes to keep everyone happy. He stays with Maya and his children, sharing the same home with his parents living on ground floor.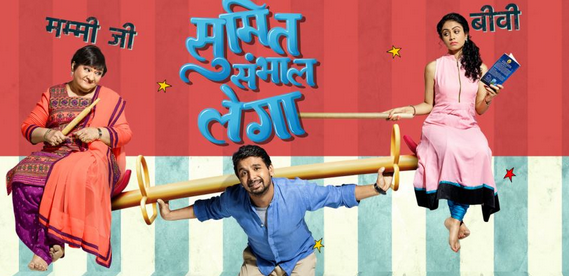 Things take a turn when Dolly and Maya make Sumit's life shaking. To add more to his troubles, his disorderly father Jasbir and insecure brother Rajneesh come to Sumit's home to create disturbances in Sumit's limited-peace life. Sumit finds it hard to please everyone. He often lands in problems out of simple matters. Sumit's children Aaliya and Avi are stress busters for Sumit. Sumit escapes from the hard situations on pretext of children care.
Main Characters:
Sumit Walia: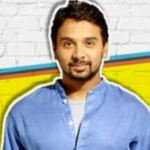 Sumit is a caring husband and an obedient son. He loves his wife Maya and is equally inclined towards his family. He finds it tough to face daily drama between Maya and his mother Dolly. He gets keen to seek help from his father. He gets complaints from neighbors about his father which makes him limited to his own home. He faces much interference from his family which makes him get less time to spend with Maya. Sumit emphasizes on the problems that every man faces.
Maya Walia: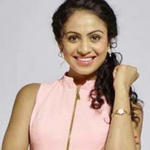 Maya is a modern, disciplined, educated homemaker. She takes care of her children and manages the household work. She often gets irritated by Dolly's breaking entry in her home. Maya and Dolly don't get along well and are often seen firing comments on each other. Maya wants her home to be non messy. She dislikes interference of Sumit's family all the time. Maya wishes to have her husband by her side and have some peaceful time with Sumit. She fails to get a single day without Sumit's family in her home. Though Maya gets annoyed with Dolly, Maya holds genuine feelings of concern for Sumit's family.
Dolly Walia: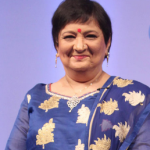 Dolly is Sumit's mother. She is orthodox, friendly and energetic woman. She is afraid to lose Sumit. She finds ways to keep Sumit with herself. She cooks Sumit's favorite food to make him indebted to her motherly love. Dolly gets insecure with Maya. Dolly tries to get higher in Sumit's eyes. She tries to show off that she is better homemaker than Maya. She is dominating and controls Sumit by her over the limit care.
Jasbir Walia:
Jasbir is Sumit's father. Jasbir is a light hearted man who does not care about anything. He loves food and his day passes around food. He throws male tantrums and finds it stupid to confess love to his wife. He is a good friend for Maya and sides with her when he fights with Dolly. Jasbir does not have discipline in his life. He often fights with neighbors and his wife Dolly. He is friendly with Sumit.
Rajneesh Walia: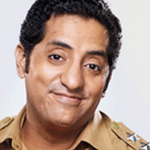 Rajneesh is Sumit's brother. He is a sub-inspector by profession. He is bachelor and very insecure seeing Sumit loved by Dolly and Jasbir more than him. He feels less loved and cared by Dolly and often fights with Sumit. He is a good hearted man and loves Sumit a lot. Rajneesh loves to maintain hygiene. Rajneesh stays at home most of the time. He does many things to get his family's attention. Rajneesh appears immature in dealing matters.
Cast:
Namit Das as Sumit Walia
Manasi Parekh Gohil as Maya Walia
Bharati Achrekar as Sumit's mother Dolly Walia
Satish Kaushik Sumit's father Jasbir Walia
Vikram Kochhar as Sumit's elder brother Rajneesh Walia
Plot: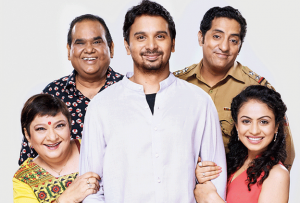 The show is episodic and presents a new story every day. It started with few descriptive scenes of Sumit's family. The dimensions in Sumit's life are less and still complicated. Maya finds tough to manage the kids at home. Sumit asks her to lessen the stress and sends her out for a movie with her friends. Maya asks him to keep his mother Dolly away from kids. Sumit tries to keep his words and Dolly still comes to offer help in managing her grandchildren. Jasbir and Rajneesh come following Dolly and messes the home. Maya comes home and confronts Sumit for being irresponsible. Maya and Dolly make a dish for Sumit. He chooses Dolly's dish by giving priority to Rajma. Maya gets upset. She goes to learn Rajma dish from Dolly. Dolly tells Sumit that she will teach Maya the recipe well. Maya attempts to make Rajma with Dolly's help. She follows all instruction and yet presents a horrible remake of the dish. Maya finds out that Dolly has changed the spices to crash her dish. Maya confides with Sumit. Sumit makes Dolly realize her mistake. Dolly tells Sumit that she has food as the only option to have Sumit with her. She apologizes to Maya. Maya understands Dolly's insecurity being a mother herself.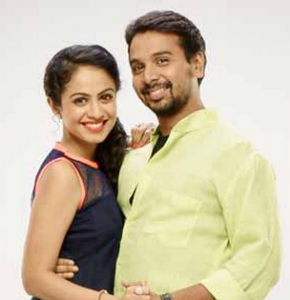 Maya wishes to hear I love you from Sumit. She asks him to profess love. Sumit tells her that their family is orthodox and does not believe in expressing love. He shares his thoughts with Dolly and Jasbir. He feels the need to bring a change in their mindset, that expressing love does not hurt anyone's feelings. Dolly expresses her love to everyone being inspired by Sumit's words. Meanwhile, Sumit's friend takes him to Jito's restaurant. Sumit meets the owner's daughter Anju. Jasbir lands up in the same restaurant to meet Anju. Maya and Dolly get to know about Sumit and Jasbir going to Jito's just for Anju. They get mistaken and doubt on Sumit. Sumit clears out the matter and gets in trouble again. Maya shows her trust in Sumit, while Dolly and Jasbir have an argument. Dolly asks Maya to find out about Sumit's late working hours. Maya visits Sumit's office and catches his lie of extra working hours. She insists that he works from home. Sumit agrees and relishes good time with his children. Dolly, Jasbir and Rajneesh do not let Sumit work. Sumit tells Maya that he could not focus on work at home. Maya sees the house messed up and permits Sumit to work at office. Later, Dolly and Jasbir get into a big argument over the kachoris she made. Dolly decides to stay with Sumit forever. Sumit and Maya convince Dolly and Jasbir to end their fight.
Our Take: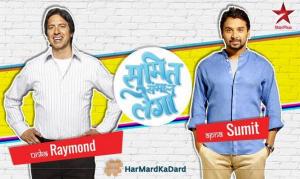 Sumit Sambhal Lega has put all the burden on the lead character Sumit literally. The only actor to balance all the side characters is Namit Das. He does his act well, but sometimes appears pale to show up his reactions to never ending tricky situations in his life. Namit Das is spontaneous, yet subtle. His portrayal as Sumit could have been given more insight in to the character's depth of Raymond. Sumit looks a remake which is not convincing always. The show has got forced laughter in most scenes. There is nothing unique concept wise. It is a fully adaptation of Everybody loves Raymond. The viewers can't expect anything new from it. This show lacks the charm that original series had. Given the Indian touch to the series, it had just spilled beans on it. Manasi Parekh Gohil and Bharati Achrekar make this show a "Tu Tu Main Main" and remind of Reema Lagoo and Supriya Pilgaonkar. They both do their pre-set roles well but lack the charm to make their scenes lifted. Manasi adds grace to the show by her pretty presence. Satish Kaushik is convincing as Jasbir Walia. Vikram Kochhar as Rajneesh is good in his limited role. He has less lines and still his silence presence with dull expressions speak more volume than Dolly and Maya's arguments. The background laughter score ruins the fun. The show lacks in creativity, wittiness and fresh appeal. The show could have focused on any moral projection. It just brings simple day to day life situations, which do not impress much.
Overall: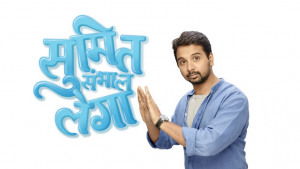 The original remains the original. Sumit Sambhal Lega did not hold any captivating moment in its first week. It turned down the expectations one had from Raymond's Hindi remake. It lacks the charm in the characterization. As the show's tagline "Har Mard Ka Dard", it could have good humor content, sadly this one is not really comic. With many comedy shows airing on different channels, this show has limited scope for surviving in TRPs. The good thing to keep the show is clean entertainment. Sumit can be watched by family together. The show needs to present more worth watching scenes in terms of good screenplay and comic factors. It brings the same saas bahu clashes again, by just keeping the main focus on the male protagonist. The channel and actors can't really pull off this remake.
Our Rating:
2 out of 5
Feel free to post your reviews in comments below. All off-topic comments will be deleted.