Sufiyana Pyaar Mera Review: Wonderful performances woven into a catchy tale

Warning: A non-numeric value encountered in /home/ftpusers/tellyu/public_html/wp-content/themes/publisher/includes/func-review-rating.php on line 212

Warning: A non-numeric value encountered in /home/ftpusers/tellyu/public_html/wp-content/themes/publisher/includes/func-review-rating.php on line 213

Star Bharat recently launched show Sufiyana Pyaar Mera brings a stellar cast and a wonderful storyline, set against a Muslim backdrop. The show features Helly Shah and Rajveer Singh as the leads. Helly is seen in dual roles of Kainat and Saltanat, who are two cousin sisters, poles apart in terms if their personalities, but exactly resembling in looks. The show is a romantic love story, which brings two families together. The families will be slowly revealing their estranged terms, hidden intentions and also suppressed enmity in hearts. The twist comes when the hero of the show, Zaroon falls in love with a strong headed Saltanat, when the families want him to marry obedient and simple Kainat. Zaroon determines to win Saltanat and marry her.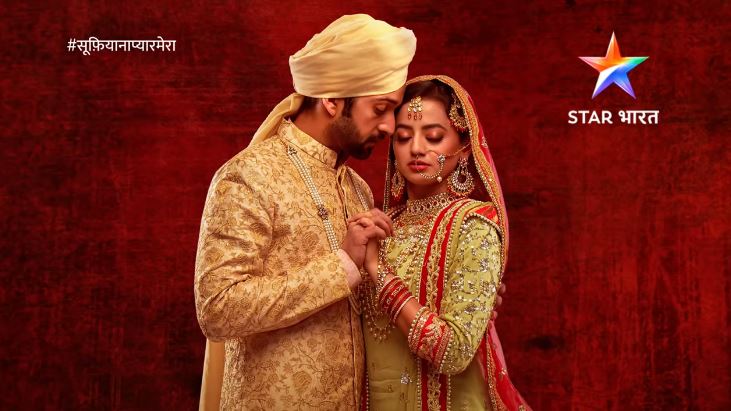 Main Characters: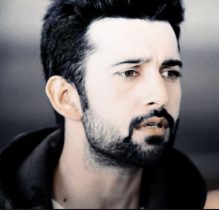 Zaroon: Zaroon is Mamoon's son, born and raised in Canada. Mamoon's dad left the ancestral property and shifted to Canada with his family many years ago. Mamoon regrets for his dad's decision and wants to return to his roots, for the sake of money and power. He believes that his son Zaroon should lead the Sufi community, currently led by his uncle Shairiyar. Zaroon doesn't want to get burdened by Mamoon's dreams. He wants to live his life by making his own choices. Zaroon believes that he has the strength to write his own fate. He wants to marry the girl he loves. He is independent, smart, good-hearted, down-to-earth and a charming guy. He has a modern mindset and believes in gender equality. Zaroon loves challenges in his life. He holds good values and morals. He is an ideal guy, any girl would wish for.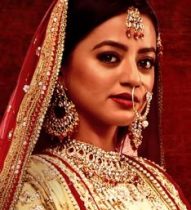 Saltanat: Saltanat is Shairiyar's granddaughter, Nadim and Rubina's daughter. She is a strong-headed, independent, bold and smart girl. She follows the customs of her household and holds all the good values. She doesn't surprise the elders by her obedience, but is equally protective of her family. She is often understated because of her own set of lifestyle. She is very much modern, which upsets Shairiyar sometimes. Saltanat believes in living free, without any constraints. She depicts a strong girl of today's times. Saltanat falls in love with Zaroon. She doesn't want to marry Zaroon, at the cost of Kainat's happiness.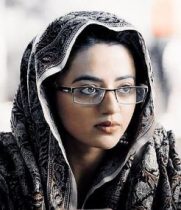 Kainat: Kainat is Shairiyar's most beloved granddaughter, Zainab's daughter. Kainat is a simple girl next door, holding all the ideal morals, which elders want to see in the children. Kainat seems perfect to the family. Shairiyar finds Kainat very innocent. He wants to fulfill his responsibility and get Kainat married to a nice guy. Kainat is very poetic. She is caring, obedient and constrained by her own principles. Kainat believes in true love. She falls in love with her prospective groom Zaroon. She is insecure with Saltanat. She is mistaken that Saltanat always snatches her happiness. Kainat gets keen to not let Saltanat win Zaroon.
Cast:
Helly Shah as Saltanat Shah/Kainat Shah
Rajveer Singh as Zaroon Shah
Jaineeraj Rajpurohit as Nadim Shah
Zaara Khan as Neelam
Vishavpreet Kaur as Rubina Shah
Ram Gopal Bajaj as Sayyed Shairiyar Shah Ghazi aka Miajaan
Siddhanth Vir Suryavanshi as Mamoon Shah
Kashish Duggal Paul as Ghazala Shah
Melanie Nazareth as Zehnab Shah
S Ashraf Karim as Jaan Mohammad
Story So Far: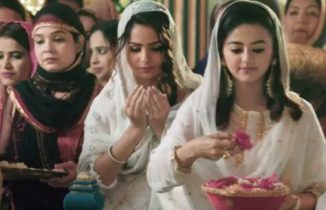 The story takes you to the beautiful locales and introduces the simple and kind girl Kainat. Kainat dances around and runs all over in her house. She dreams of a prince charming. She wants to get married and seems that's the only aim of her life. She expresses her wishes. It appears as if she does every good deed in a cute innocent hope of getting a good life partner. Her grandpa Shairiyar blesses her for her kind efforts. He finds her wish to get a good groom very innocent and hopes to fulfill her wish some day. He wants Kainat to get much happiness in her life. He feels sorry that Kainat lost her dad so early in her life. He wants a nice guy for Kainat.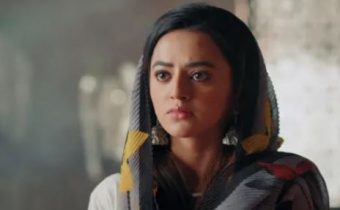 He decides to get Kainat married to his nephew's son Zaroon, who lives in Canada with his family. Zaroon is introduced. He lives life on his own terms, but is very disciplined when it comes to obey his father Mamoon's commands. Zaroon is a Papa's boy. Zaroon runs against time to meet his dad at the mosque, where they together pray. Shairiyar discloses to the family that he has found a guy for Kainat, and that's his relative's son living abroad. This brings happiness for Kainat's mother Zainab, who is a widower. Zainab feels happy that Kainat's future is secured. On the other hand, Shairiyar's son Nadim assumes that the alliance is for his daughter Saltanat. Shairiyar clears the confusion in the family that the alliance is just for Kainat. Nadim and his wife Rubina aren't much stressed for Saltanat's future, knowing she is strong individual. They accept Shairiyar's decision happily and wish the best to Kainat.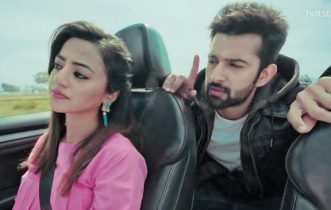 Shairiyar has raised Kainat with all the morals and values of his household, since he is the head of the Sufi Dargah. He holds much responsibility towards his community. He wants his entire family to keep his pride when they step out of the house. Kainat lives her life following all the rules and traditions of the family. Zaroon is completely opposite to Kainat. He is more like Saltanat's personality. He wants a girl who challenges him and makes his life interesting. He gets Kainat's alliance and expresses his disapproval. Mamoon orders Zaroon to marry Kainat so that he becomes the sole heir of the Dargah and ancestral property, that actually belonged to his father. Zaroon lands in Delhi with an intention to refuse to Kainat's alliance. He comes across Saltanat at the airport and gets mistaken that she is Kainat. He falls in love with her, unaware that she is Saltanat, Kainat's sister.
Our Take: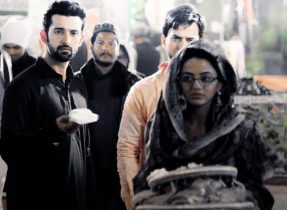 The show's initial episodes bring a nice intriguing feel. The suspense about the lookalike sisters breaks soon. Still, the USP of the show is the complicated love tale between Zaroon and Saltanat. The promos of the shows have given the hint that Saltanat refuses to marry Zaroon. The reason behind her rejection will be gradually surfacing. Zaroon refuses to marry Kainat and breaks her heart. This is why Saltanat makes him taste the rejection. Zaroon doesn't take the rejection in a negative way and instead picks up the challenge to marry Saltanat by her will. The tale of love, rejection, passion and ethics is woven nicely. Scenes are picky and won't leave us tired after completing the watch.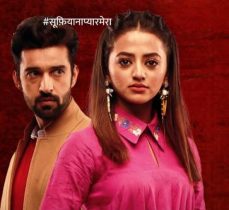 The sets of the Muslim household are typically beautiful and grand. There is a lot of poetry which catches the attention. Even the song Ishq Sufiyana is amazingly melodious. The title song is an added wonder in the show. Viewers may find nothing new in terms of the concept, but the show is definitely promising because of the different characterizations. Helly shines in both her roles of Kainat and Saltanat. She does complete justice with her distinct looks. Rajveer as Zaroon is also convincing. Rajveer and Helly's chemistry has been evident since the promos. Their chemistry is getting better with every episode. The supporting cast brings a good crop of actors, complimenting each other in every scene with their earthy portrayals. The story has much scope for dramatic twists and turns, which will eventually make it more watchable.
Overall:
The leads' chemistry, title song, Urdu poetry, and superb portrayals by the cast make the show much watchable. A good attempt by Star Bharat.
Our Rating:
3.5 out of 5
Feel free to post your reviews in comments below. All off-topic comments will be deleted.

Warning: A non-numeric value encountered in /home/ftpusers/tellyu/public_html/wp-content/themes/publisher/includes/func-review-rating.php on line 212

Warning: A non-numeric value encountered in /home/ftpusers/tellyu/public_html/wp-content/themes/publisher/includes/func-review-rating.php on line 213