AN : Hello everyone, Hope you all are doing well. I got very much support in the first part -LOVE SEASON. Well the plan of this season was to focus on five pairs but the list is getting long. So I will start with those pairs which the readers requested. So here are the pairs of this season
1 . Agastya and Pakhi – Ishq Mein Marjawan
2. Sejal and Yohan – Spy Bahu
3. Sid and Rhea – Kumkum Bhagya
4. Aditya and Ginni- Channa Mereya 
5. Rajveer and Ajooni – Ajooni
6. Diya and Armaan – Yeh Jhuki Jhuki see Nazar 
7. Ahaan and Pankti – Tu Aashiqui
8. Mikheal and Baby – D4 -Get Up and Dance 
9. Dev and Pari – Gud se Meetha Ishq 
10. Katha and Kabir – Muskurane kee Wajah Tum Ho 
So guys this is the final list. And this season will be featured ten stories of these pairs. Hope you all are satisfied with this one and please keep reading and do support as always. 
FIRST STORY – SOULFUL BEATS 
A middle aged lady was praying at the temple . Her eyes were drenched in tears .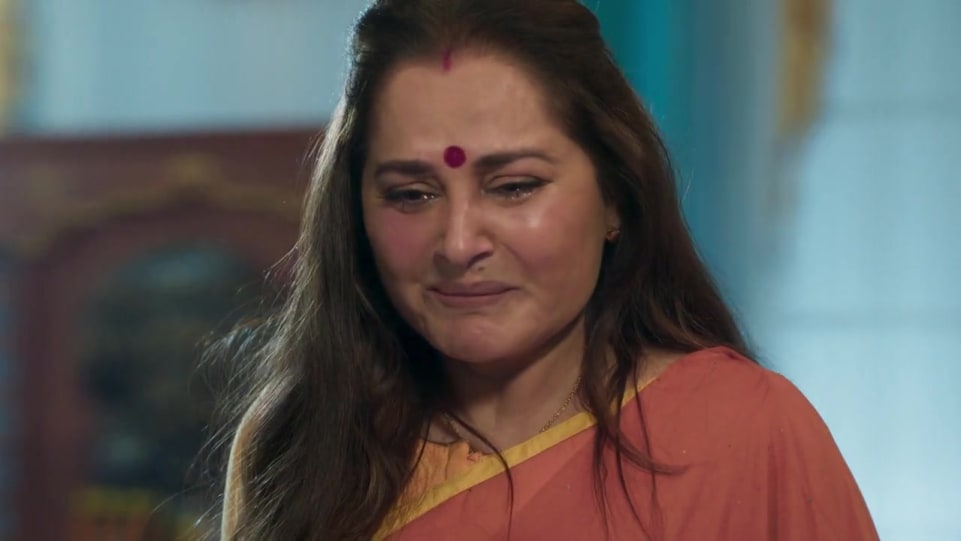 "Pandit ji when will my son start his music journey again ? When will he get his understanding better half ? I have been doing all practices of rendering mannat and worship. Why Bhagwan Ji is not showing a way ? "
Pandit : Don't worry. You are standing infront of Maa Durga. She is every one's mother godess . She will definitely solve your problems . Please burn the 101 diyas and complete the mannat. Maa Durga will show you way.
She nodded her head and started lighting diyas. While lighting each of them she recalled the way when her beloved Son Agastya used to rock the stage with his live music concerts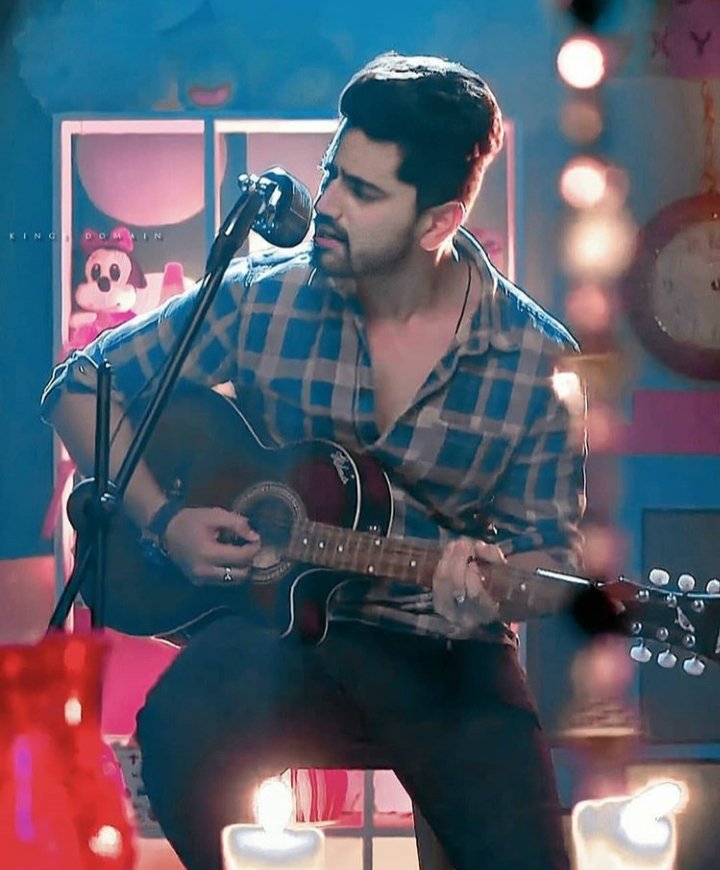 While recalling them accidentally her finger burned on the flame. Aah!! She screamed .
Suddenly a girl rushed near her and held her palm.
"Oh No!! Aunty, Your finger has got burnt literally. "
" It's nothing just a small one. I have to fullfil the mannat by lighting rest of diyas. "
"Aunty I will do it. Whatever be  your mannat Maa Durga will fullfil it soon . Trust me . "
She applied an ointment on the burned area. The lady watched her keenly.
"Why are you looking me this way Aunty ? "
" Nothing beti. I don't know who are you . But you are caring me as if I am your mother. "
"Maa toh Maa hoti hein, Aunty. Please sit there and chant mantras . Till then I will light all these diyas. "
She smiled and sat at the corner . The girl started lighting diyas and when the last one got ligthed a guy came there . She looked him and he also looked her
" Why you are doing this mannat ? This was supposed to be done by my Maa . "
"Agastya " The lady called softly and he rushed near his mother.
Agastya : Maa what happened ? And your finger ?
"Relax beta , it's not a severe injury. This girl has applied ointment and now it's healed. "
Agastya looked that girl and said : Thanks a lot.
"You are famous singer Agastya Kumar, Right ? Sir I am Pakhi and I am a very big fan of yours . But in recent 6 months none of your songs has been released. Why so ? "
Agastya : The soul of music has gone away from me . I have stopped singing .
Pakhi : What ? You have quit music ? Sir please don't do it.
"This is what I am also telling beti. But he never listens to me . "
Agastya : Maa if your prayers are over , then shall we go home ? After dropping you I need to go office too. I will be waiting for you near the car.
As Agastya walks Pakhi looked him shockingly.
Pakhi : Aunty why your son stopped it ? What happened to him ?
" As he said his soul is not allowing him to involve in world of music . There was a time when the whole crowd was deeply mad over his music. But now those days are gone . Pakhi beti , thanks for doing the mannat . May god bless you ."
Pakhi : Mmh…Aunty Aapka naam ?
"Jaya " She replied with a smile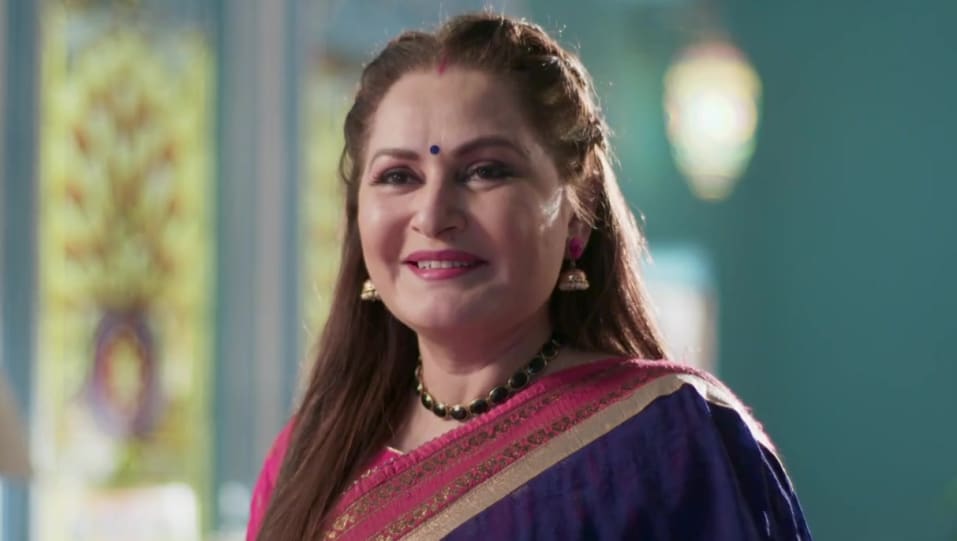 FEW DAYS LATER
Some one was pressing the calling bell continuously.
Agastya : Who is that ?
Jaya : Exactly at this night who came here so urgently ?
Agastya : Let me open the door
Agastya opened the door and gets surprised to see Pakhi
Agastya : Aap !!
Jaya : Pakhi!!
Pakhi : Please help me , My maa is been hospitalized as she lost her eyesight in the accident . I don't know what to do now. They are asking so much money and I don't have that much. They are refusing to start treatement because I am from a poor family .
Jaya : Beti there is no one with you, your Paapa ?
Pakhi  : He is no more and I have only one little sister who is just 14 years old .
Jaya : Pakhi come inside .
Agastya : Please come in. And don't worry. Which hospital she is admitted ? I will call and inform hospital authorities to start treatement immediately . Whatever money required I will soon send it.
Pakhi : Thank you so much Agastya Sir . The treatement requires around 50 lakhs and I don't have that much money. She is admitted in Sanjoe Hospital, her name is Prabha Chopra . Sir I will always be grateful to you if you will give me money today. Sir I promise I will return each and every penny of the same as early as possible.
Agastya called his P. A. Gautam
Gautam : Yes Sir
Agastya : Listen you have to reach Sanjoe hopsital and immediately you have to pay this money . It's 10 lakhs .
Gautam ; Sir, 50 lakhs!! For a stranger !!
Agastya : She rendered my Maa's mannat. You know Gautam whoever helps my Maa I will help them surely.
Gautam : Okay Sir
Gautam leaves with money.
Pakhi ; Sir , thank you so much. I will return the money by doing any work .
Jaya : Any work means ? Beti how you will do it ? You have to be with your Maa now .
Pakhi : I know but choti is with Maa and moreover the debt which is over my head I have to pay it back .
Jaya : I didn't get you Pakhi.
Pakhi : Aunty , please give me any job here . I will do any work . I am not bothered about whether it is small or big . But please give me job. By doing job I will slowly return the money . I don't want people should say that I am a disloyal person who doesn't have any self esteem.
Agastya : See there is no job here. Please Aap Jaayiye/
Jaya : Beta how can we send a girl in this midnight ?
Agastya : Fine. then send her by tomorrow morning itself .
Pakhi : Agastya Sir, please give me any work here.
Agastya : Pakhi I told you there is no work .
Pakhi : Sir I am ready to do anything. Cleaning vessels, cooking, washing clothes – any job I am ready to do it.
Agastya : Are you sure that you can do all these things ? Because few days back my Maa was saying that a maid is required in home. My maa's health is not so well. She is an Aasthma patient and you know what in day time I will be busy in work and here  Maa will do all household works alone without bothering her health .
Pakhi : I can understand sir. Sir , Now onwards Aunty will get full of rest. I am on duty from now onwards. Once Maa's operation is done successfully I will pay the amount back .
Agastya : Maa, what's your opinion regarding this ?
Jaya : I like this bold girl who is caring as well as very much conscious about the money which you paid. I don't have any problem beta. But beti , you and me – we will work together . Not that I will take rest fully and make you to work always. I am not that much cruel aunty types and you can call me Jaya Maa . I would love to hear that.
Pakhi : Ji, Thanks Jaya Maa.
Next day morning 
Pakhi wake up early and she cleaned the front area and made Rangoli. Jaya was surprised to see this. Pakhi prepared coffee for every one. Gautam , Jaya , Pakhi had coffees.
Pakhi : Guess Agastya Sir hadn't wake up till. Shall I take coffee to his room ?
Gautam : Never do that dangerous task Sissy .
Pakhi : Why ?
Jaya : You don't know him well.His anger is out of control . May be he will burst anger at you .
Pakhi : His all anger will melt once he sips this tasty coffee from me .
Jaya : But beti
Pakhi :Jaya maa, Let me make an attempt.
Pakhi went near Agastya's room. She knocked the door
Agastya : Who's that ?
Pakhi : Sir, Coffee
Agastya : Open the door and keep it at the table .
Pakhi did the same and looked every where . Agastya came from wash room . He stared Pakhi .
Agastya : Now what ?
Pakhi : Nothing, you are tasting my coffee for first time . I just wanted to now whether it's good or bad.
Agastya : Don't try to be over smart Pakhi. You are just a maid and be in your limits. You have done your work and now you have to leave.
Pakhi : Ji
Agastya shouted : I said Leave Right now
Pakhi got scared with this deed. She quickly went from there . Agastya drank the coffee quickly and came down .
Agastya ; Maa, Gautam and I will have our food from hotel . You don't need to come at office for giving food at lunch time .
Jaya : Beta , will you be free by evening ? Mr and Mrs. Agarwal had invited us to their house warming . Their second  daughter Vedika has done M.B.A and they are interested to have a…
Agastya : Maa you already know that I will never do it. Then why are you making useless attempts of searching bride for me ? I am getting late .
Agastya and Gautam goes, Jaya feels sad.
Pakhi : Jaya Maa Why Agastya Sir is so much angry ? Did anything happened ?
Jaya : Pakhi you was saying that you wants to go hospital for meeting your Maa. So go and see her. If you need anything just make a phone call.
Pakhi : Sure Maa.
Meanwhile an unexpected person entered inside the home
"Hello Mrs. Jaya Kumar "
Jaya : Ishani !!! How dare you came again here ?
Ishani : Mrs. Kumar , forget the past. Dad has invited you for housewarming . Now you son has achieved the status which I was telling him to attain long back.
Jaya : So now you came back just because my son is matching with your status, right ? Money, status and power have become the criteria for people like you to analyse a person , won't you ? My son is a human being with emotions, he is not a puppet of your hands, Ishani .
Ishani : You are rejecting the proposal of the multimillionare Agarwal's daughter ?
Jaya : Yes I am . The identity which you said is your dad's only. What about you  ? Without him you are nothing , Ishani.
Ishani : You know what Mrs. Jaya Kumar, just because you are a typical mom who is caring one your son is not able to see the shortcuts of becoming rich.
Pakhi : Excuse me , you can't talk to Jaya Maa this way. It's her son's life and she has full rights to speak on behalf of her son.
Ishani : And who are you ?
Pakhi : I am the house maid
Ishani : Wow!! Now the maids also have voice to speak up !!! Let me show you where is your place .
Ishani removed her sandals
Ishani : You maid , wipe my sandals with your dupatta .
Pakhi came close near Ishani and without a second thought she gave a tight slap at her face
Jaya : Well done, Pakhi. What Agastya hadn't done early you did it perfectly today . I am so happy now .
Ishani walks from there in frustration .
Pakhi : Jaya Maa, Because of this cheap Ishani Agastya Sir stopped singing ?
Jaya : Haan Pakhi .
Pakhi : Now I can understand why he was so angry .
At evening when Agastya came Pakhi was cleaning his room . Without knowing this Agastya entered his room. Pakhi was arranging the bed
Agastya : What are you doing here Pakhi ?
Pakhi : Sir woh
Pakhi moved forward and suddenly her leg slipped at the carpet and she fell down
Pakhi : Sir !! Why you didn't held me ?
Agastya : You really think I am a film hero to do this ? Anyways get up and leave .
Pakhi : Sir please at least give a hand . I am not able to stand properly.
Agastya : Okay
Agastya extended his hand and as soon as he hold her palm Pakhi pulled Agastya near her. Agastya too fell down.
Agastya : Aah!! Are you mad ? Why you did it ?
Pakhi : Exactly !! You didn't helped me and made me to fell down by giving a lecture that you are not any fimy hero. Now you might have understood when felling down how you will feel .
Agastya : Tum naa
Pakhi : What ? Mazaa Aaaya ? Leave it ,We both can help each other for getting up
As Agakhi tried to do it again they both fell down and this time both of them looked and smiled
Seeing this Jaya  also smiled .