Ranbir started his treatement for Tej. As per instructions Jhanvi made Tej to have healthy diet, some mental and physical exercises too.Almost it went for 4 months. In between Abhigya and Rhea also tried their level best to make Tej realize the old memories. Finally Tej went for a hypnosis therapy through which slowly he captured the moments of memory. After the two weeks therapy session Tej was almost cured.
Tej : Jhanvi
Jhanvi : Tej!!! I was desperate to hear my name from you , You are back ,Really
Tej hold Jhanvi's hand
Tej :How can I forget my better half ? Jhanvi !!! You suffered a lot because of me
Jhanvi : No Tej. Whatever happened it's all fate 's game. But our love win over all the struggles which we went through life. Thank god , Finally we all united .
They both hugged each other emotionally.
Tej : I am sorry Jhanvi, I give you lot of pain those times when I didn't recognized you. I feel shame on myself for doing that.
Jhanvi ; You didn't did it intentionally. Infact when you came I got my breathe back, Tej. I became happy that you was safe and thanks to Mr. David who take care off yours.
Abhi : Dad!!!
Tej : Abhi , My Hero
Abhi rushed and hugged him.
Abhi : Dad !!!
Tej : You are my strong son. You should never cry beta.
Abhi : And you are my role model Dad . I too don't like tears at your eyes.
They wiped each other's tears.
Pragya : Uncle !!
Tej : How long you will keep calling me Uncle ? Dad bulwaon beti
Pragya : Dadji!!
Tej : Why that Ji ?
Pragya : Please dadji , it's my respect and love towards you. I know you are always very much young . But what will people say if daughter in law calls her father in law just dad ?
Tej : Kuch sheekho meri beti se Abhi.
Abhi : Dad , what was that ? Pragya if you call him Young Man he will be more happy . Hey naa Dad ?
Tej : Yeah , that sounds cool
Jhanvi : Tej
While Tej's eyes find Rhea.
Tej : She is
Jhanvi : Our Rhea , little princess
Tej ; Rhea , our choti Rhea
Rhea came infront of Tej. Tej held her hand
Rhea : Dad!!
Tej : She has grown up but for me she is still my baby only.
Rhea : I missed you a lot
Tej hugged Rhea.
Abhigya and Jhanvi smiled
Meanwhile David knocked the door .
Tej : David Bhaiya
David : I am sorry , I would have informed about you earlier to the police . Things would have been more easy. But my love towards my brother was a kind of selfishness. I doesn't wanted to lost my brother. So I gave him the identity of Peter. I am sorry Mr. &Mrs. Tej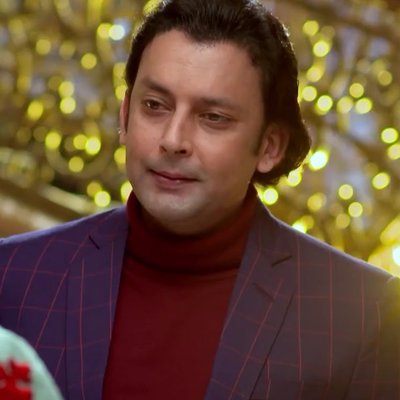 Tej : Bhaiya you cared me and loved me as your own brother. I am alive today because of you only. I am grateful to you. You can call me Peter because I like that name too
David hugged Tej
David : Thank you Peter.
Abhi : Thanks Uncle for taking care of my dad.
David nodded his head.
Jhanvi : David bhai you must visit Mehra house . Soon you will attend a function there.
Pragya : Function !!
Tej : My cute daughter in law ,we can't wait anymore for your arrival. Once we get back to Mumbai we will ask Shekhar for giving his pretty daughter's hand to my lovely son.
Rhea : Wow, that's a good news. I am so excited for My Sis Mom and Bro Dad's wedding.
Abhigya looked each other and smiled
David : Mein chalta hoon , Peter bhai.
Tej : Thanks a lot bhaiya.
Prachi : Tej Sir Happy that you are alright now. Every day your wife was praying for seeing you. Her trust in you certainly had bought you both together.
Tej : I am grateful to you and your husband Dr. Ranbir who put the effort for my treatement . I would have missed my family Doctor, but you gave me back.
Ranbir : Sir, Healing patients is always not just my profession it's a kind of blessing that god have given me and I am responsible to keep it forever . Whatever I did is little when it comes to your well being your family stood with you always. That's the biggest victory . That day Jhanvi Ji saved my daughter and this time by treating her husband I tried to express my gratitude only.
Tej : By the way where is your daughter ? I haven't seen her .
Prachi : She is settled in Germany as part of her job
Jhanvi : That's nice.
Abhi : Dad there is one more person who helped us ,He is Siddarth . Rhea's friend. He is undergoing police training.
Tej : Really
Jhanvi : Tej So many things happened
Tej : What ?
Jhanvi explained all the happenings to Tej.
Tej : These much things occured in our family , Jhanvi. And we both were… Any ways thanks to Siddarth who united our family again. Rhea when we reach Mumbai we will certainly meet him and thank him personally. Also we will invite he and his family too for wedding of Abhi and Pragya.
Rhea : Sure dad.
Prachi hold Jhanvi's hand
Prachi : When you all were here for some months those moments were really wonderful. It's like we all were a big family.
Abhi : There are no boundaries when it comes to make a family. What matters is the love and trust which each member of family keeps with other.
Pragya : Absolutely right Abhi.
Tej : Relationships are always sacred and good . But some bitterness also occurs in life to test whether they are strong or not. But I believe if they are true then turns of fate can never break them. Hey naa ?
Abhigya, Jhanvi and Rhea nodded their heads.
Tej : Dr. Ranbir , So it's time for us to leave, Dr. Ranbir and Mrs. Prachi
Jhanvi : We will send invitation card. You should definitely come for Abhi and Pragya's wedding .
Ranbir & Prachi : Sure , we will be there in time .
SCENE SHIFTS TO MEHRA HOUSE 
As soon as they reached home they finds Khanna who was standing near the gate. Tej opens the car door and smiles .
Khanna : Sir !!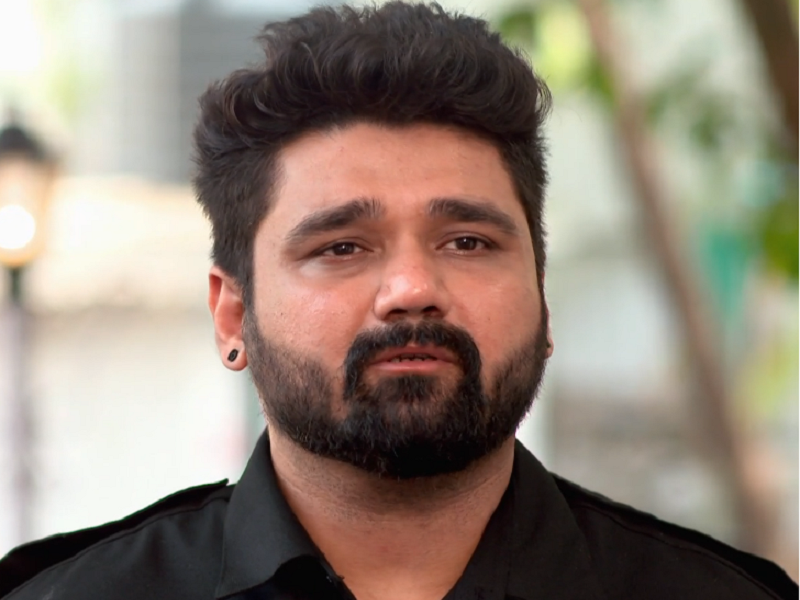 Khanna rushed and uplifted Tej
Abhigya, Rhea and Jhanvi smiled.
Tej : Khanna !! Please!! Neeched utaro
Khanna : Sir now I won't allow you to go anywhere . This house was so lonely without you and Jhanvi Mam.
Jhanvi : Khanna , please
Khanna made Tej to get down slowly. As soon as they went infront of the house Naani came with a Thaal of Aarti.
Jhanvi : Maa, what's the need of it?
Naani : Itne barson baad iss ghar kee roshni waapas aaye hein. Mujhe yeh karne do
She did Aarti of all and put Tilak on everyone's forehead .Tejvi touched Naani's feet. She blessed and hugged them.
Naani : I am sorry Tej , Jhanvi. I wouldn't have told you both to go.
Tej : Maa, That blast was an accident. Bad times are not in our hands. It happens some times to us. But now it ended naa, so be happy.
Jhanvi : Yes Maa . We are back in our home.
Naani : Pragya , abhi tak yahan ho ?
Pragya ; Ji!!
Naani : Bhoolna mat tum hone waali bahu ho . You won't come home before marriage.
Pragya : But Naani
Naani : We are arriving at Arora house within one hour . Tum ladki honaa , Acche se tayyar ho jawon . Hum ladke waale aa rahe hein tumhein dekhne
Pragya blushed in smile
Abhi : This was an awesome surprise, Naani.
Pragya : Okay Bye Abhi. Bye all
Rhea : Naani , mein chalun kyaa Sis mom ke saath. I will help her for getting ready . She have to look so special naa
Tej : Permission granted .
Pragya looked Abhi
Rhea : You can have all eyelocks later Sismom. Now you have to listen me . Okay. Khanna bhaiya Gaadi nikalo. Humein jaana hein.
On the way Rhea gets a phone call from Sid .
Rhea ; Sid , Accha huwa tumne call kiya, You know what Dad is back. He recognized every one Sid. He got his memory back. He called me Rhea baby , it was so nice to hear
Sid : That's really a good news Rhea. Actually I too called for sharing a good news only.
Rhea : Is it ?
Sid : I will tell it directly only , Can we meet today ?
Rhea looked Pragya
Rhea : I am sorry Sid. Actually my parents are planning wedding of Sis mom and Bro dad .Mmmh…..
Sid : Okay Rhea , We will meet any other day. I will call and tell you. Bye
Rhea : Bye
Rhea smiled, Pragya looked her
Pragya : Rhea you are so happy ?
Rhea : Of course it's the moment of happiness Sis mom. I got my family, I will be seeing your wedding
Pragya : I know all these are reasons for your happiness . But I find a glow on your face . Your smile is just like blossoming red rose . You likes Sid naa ?
Rhea shyly keeps her head downwards
Pragya : Have you said about this ?
Rhea : He said I am his true friend . For me it's a big thing.
Pragya : But your heart really expects bigger than this.
Rhea ; Let it be . Sismom Now you are going to be the bride. So think about that only .
Pragya smiled and said : Okay.
Rhea thought : Sid I know you have finished training. So you are becoming an officer. You wants to celebrate it with me . Rather than what can I expect ? That will be the good news.
At Arora house 
Shekhar : Tej !!
Tej hugged Sekhar
Tej : Sekhar you are in wheelchair .
Shekhar : Like all fathers I also dream a lot that I should run and do all works related to my daughter's wedding . Making arrangements , welcoming groom , dancing .But I am not able to stand at my own feet.
Jhanvi : Bhai saab , You will be alright soon.
Vedashree : Doctor have suggested a surgery , may be a medical miracle can happen.
Abhi : Sure MomJi , it will happen
Vedashree : MomJi!!!
Pragya : Actually I have started calling Tej Uncle as DadJi and Aunty as MomJi. Seeing me Abhi is also doing the same thing.
Vedashree smiled
Naani : Hum ladkewaale hein. We have a condition. We will accept Pragya only if Pragya propose him
Rhea : Yeah, I am also on her side.
Pragya : Rhea you was with me all time when I was getting ready.
Rhea : Mmmh…Sismom , Aap bhool rahe hein Mein bhi ladke waalon kee taraf se hoon. Any ways I can help you, Khanna bhaiya.
Khanna brings a bouquet of red roses .
Rhea : Thanks. Sis mom turn is yours.
Pragya slowly picked red roses in her hands and bend down at her own knees. She looked Abhi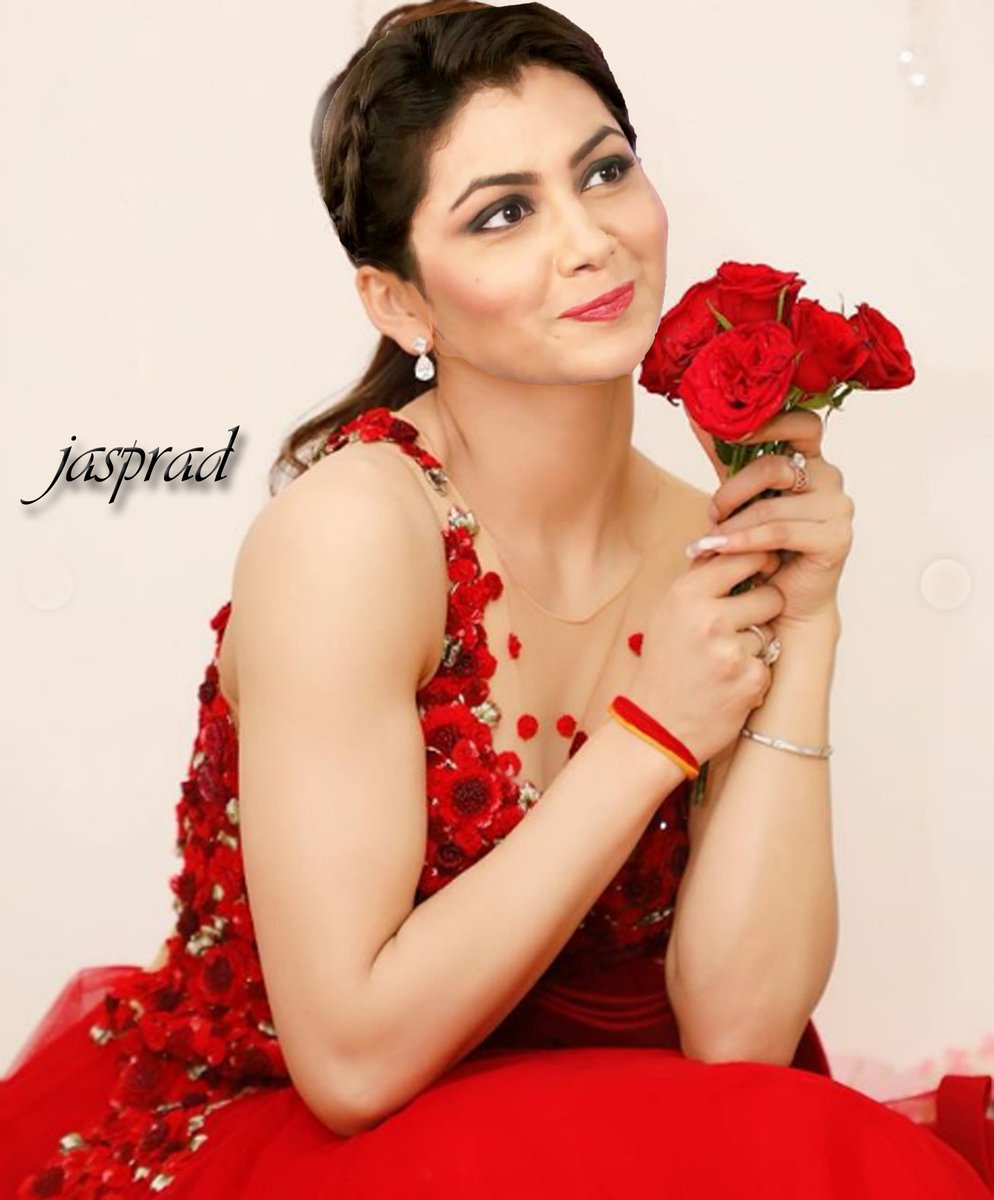 Pragya : I always want to blossom your days with happiness of red roses as your better half. If you are ready to marry me then please accept this as my symbol of love.
Abhi : I am confused like whom should I love ? These red roses or the one who is offering the red roses ? Pragya you are that rose whose fragnance never ends, whose petals never gets withered . Even if you don't give these roses also I will always be ready to become your soulmate.
Abhi also bend at his own knees. He holds redroses .
Abhi : Will you marry me Pragya ?
Pragya : And you, are you ready to marry me ?
Abhi took red rose and kissed on the rose .
Abhi : It's given by those hands which always cared me a lot. I am ready to marry you Pragya.
Pragya : I am also ready for becoming your soulmate. I am ready to marry you Abhi.
They both had an intense eyelock.
Vedashree coughed and Abhigya were back at their positions.
Naani : So it's decided.
Vedashree : Maaji , can we just postpone it . I mean let's wait for the surgery . After that Shekhar will be fine . My heart says so.
Tej : She is right.
Jhanvi : I agree with that.
TWO MONTHS LATER
Shekhar's surgery went successfull and he was able to stand at his own feet.
Shekhar : Veda , Now I will be able to dance at my daughter's wedding.
Vedashree smiled with teary eyes.
Shekhar hugged Veda and Pragya.
Aroras and Mehras fixed the date of wedding. Meanwhile Rhea got a call from Sid .
Rhea : Sid
Sid ; Rhea , Are you free now ? I hope surgery went well.
Rhea : Yeah sid. Sismom's dad is able to walk now. I am so happy .
Sid : Rhea I am waiting for you at Holiday Resort.
Rhea : Oh!! Sid I will be there soon.
Rhea reaches the resort.
Rhea : Sid
Sid : Hi Rhea please come
Rhea accompanied Sid . They both goes to a decorated area . Rhea was surprised to see decorations.
Rhea : I know now you are a Police officer.And you are sharing that with me now . But these much decorations ?
Sid : My happiness is not that thing only. I am celebrating that with you makes me to feel happiness in real sense.
Rhea : What ?
Sid : Rhea after becoming a friend of yours I was able to get a relief from lonliness. Though I am inspired from my dad and I became a COP actually I miss my mom a lot. She passed away when I was just 13 years old. Dad might be busy in his work day and night. So I felt very much lonely. I too had friends but none of them didn't cared me much . After meeting you and talking with you I felt something special .
Rhea : Sid after you saved me when fire went on the set of photoshoot we became friends. The same was with me also. My anger , arrogance all got melted when you was with me. I felt a true companion in you. You are special to me also.
Sid : Can we make it more special ?
Rhea : Sid !!
Sid : Rhea , I won't lie . I have fallen for you. I really love you Rhea ……I know it's too early to ask .  Even if it's a No also please don't break my friendship , I won't get any one else at your place.
Rhea : Sid I was confused to open my feelings to you . Because that day you said I am your friend and I felt apart from that you have no feelings for me. But I never expected that you really loves me……Sid what you find in me ?
Sid : Your heart , it's so true. Your tears when you met your family . It was so pure. I was very sure that one who cares for family can care me to the best.
Rhea : By saying this you have became my true love, Sid. I too love you a lot…..I love you Sid. But as I  haven't joined college yet I need some time.
Sid : Yeah Rhea , I can understand. I too have to reach better positions in my career. I will wait for you
They both held their hands together and looked each other intensely. They danced together on a romantic tune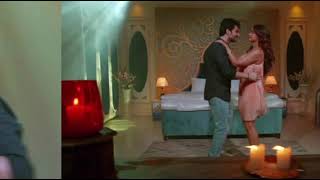 At Mehra House 
Abhi :Khanna bhaiya, take these papers
Khanna : What's it , Abhi baaba ?
Tej ; Your home's papers. That day your marriage was broken and you didn't get your home naa ?
Khanna : I don't need this anymore Sir
Jhanvi : No Khanna. You have full rights on it. And One more thing , be ready. We have talked with Sheela's parents too. They have accepted you.
Khanna : Sheela didn't got married yet
Abhi : Khanna bhaiya she loves you truely. She never expressed it before you. Though her parents insisted her to move on she was adamant and she is waiting for you
Khanna : Is it ?
Jhanvi : Yeah Khanna.
Khanna : Thank you so much all.
After some days Abhi and Pragya got married in a grant way. Pranbir , David were special guests.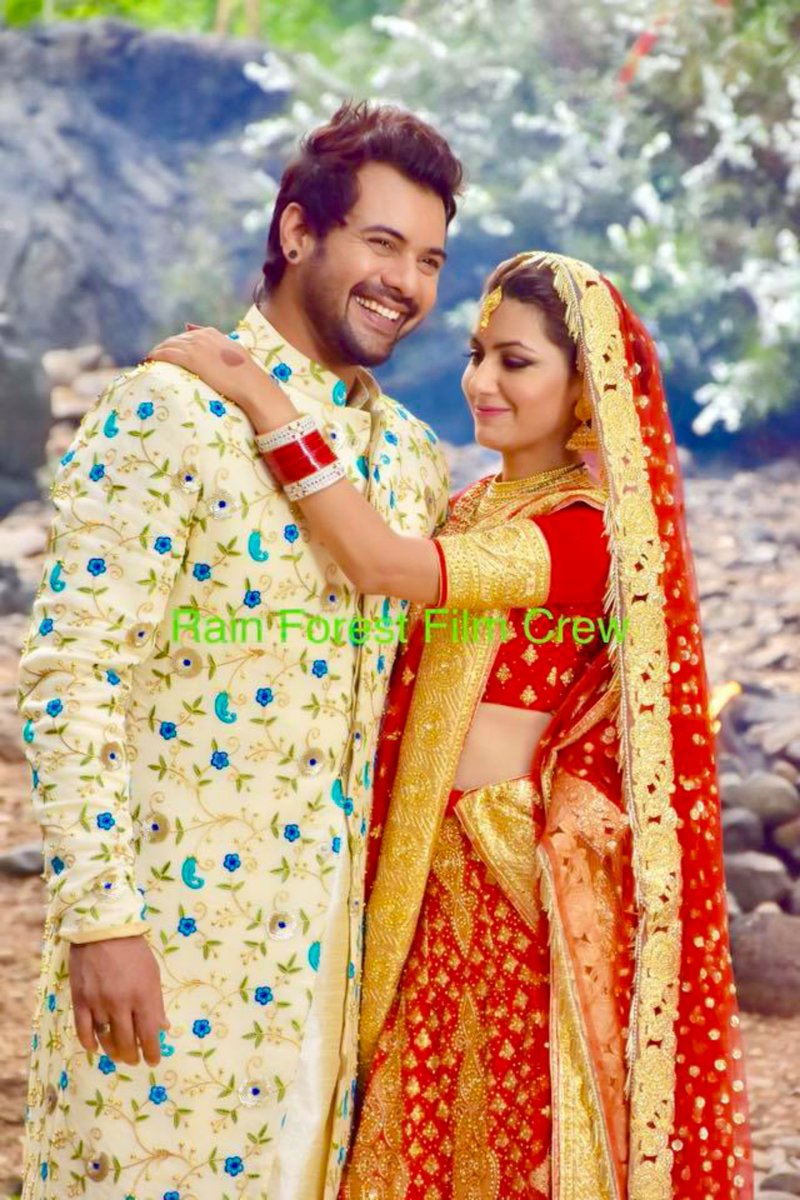 Tejvi , Sekhar and Vedashree were very happy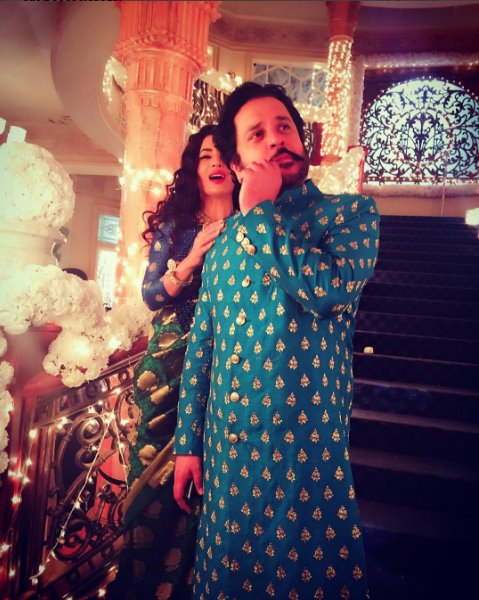 Khanna also got married to his lady love Sheela along with Abhigya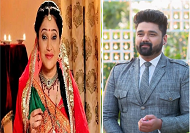 Sid-Rhea enjoyed themselves through hide and seek eyelocks
After two years Rhea has turned 18 . She is joining in college. But Principal has called her in his cabin as he wants a clarification in her application form.
Principal :Rhea you have written four names at the column of your parents .
Rhea : Sir It's true. I am the daughter of two dads and two moms.
Principal : Call them , I want to meet them
Tejvi , Abhigya came inside .Principal gets stunned .
Rhea : He is my dad Tej  and he is my Brodad Abhishek and she is my mom Jhanvi and that one is my Sis mom Pragya.
Principal : Really !!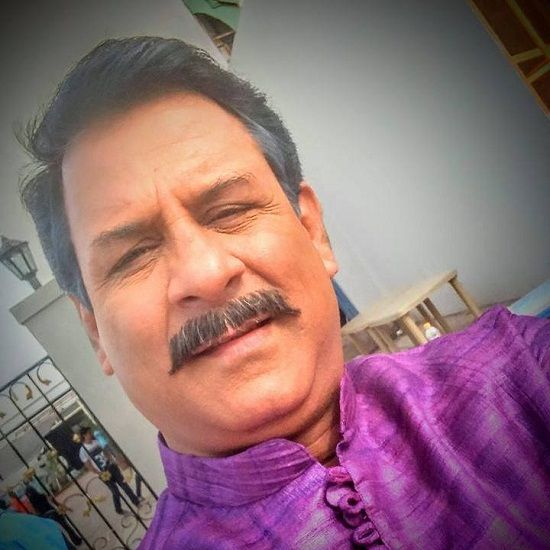 Tejvi and Abhigya nodded their head with a smile
Abhi : Sir any confusion
Principal ; Not at all.  Beti you are selected. You can study at this college. You will learn lot here. Actually  your parents studied here only.
Rhea ; Thanks a lot Sir. It's always so interesting to hear their stories.
Meanwhile Pragya feels dizzy. She went out for vomitting.
Tej : Abhi, look her .
Abhi : Yeah dad.
Soon Jhanvi also rushed to rest room . Rhea went behind her .
Rhea : Moms are you both okay ?
Pragya and Jhanvi nodded their heads.
Pragya : MomJi woh!!
Jhanvi : Pragya woh!!
Rhea : What ?
Pragya : Congrats Mom, you are going to be Dadi.
Jhanvi : Is it ?
Jhanvi hugged Pragya .Rhea also hugged her .
Rhea : I am so happy , Sis mom. I am becoming Buwa .
Jhanvi : Congrats Rhea. For becoming Buwa and also for becoming Choti Sis Mom.
Rhea : What ?
Pragya ; Mom, You too!!!
Jhanvi : Kya Karoon ? It just happened between me and Tej.
Rhea : You both are my darling moms .
The trio hugged . Meanwhile Abhi and Tej who was standing there over hears it . They too smiled .
Abhi ; Dad , you are so naughty .
Tej ; Beta It was a heat of the moment
Abhi : Please Rhea is with us .
Jhanvi : Yeah
Pragya : Rhea has also fallen in love ,
Abhi ; Is it ?
Jhanvi :Sid , right !!
Rhea : Yes mom
Tej ;No ways for now . We will meet and proceed everything after your studies , your career only.
Abhi : Yes till that time you both can have some special moments just like me and Pragya
Rhea :That's so sweet.
All of them hugged each other.
AN : Thanks to all readers for supporting and reading this one. This has come to an end. I thank Jasmine Rahul for suggesting me Pavitram . I made a combined story of Brodaddy and Pavitram and Hope you all liked this one. Keep supporting and reading always.