Saath Nibhana Saathiya 2 Review: Not close to original superhit drama
The show revolves around the lead character Gehna, a simple and down to earth girl, who works round the clock for Desai family. Kokila and Gopi play a part as relatives to Desai family. Praful Desai's family doesn't accept Gehna heartily. Gehna becomes a helper for them. Despite her service, she fails to get any respect. It is the story of Gehna's struggles as she strives to get respect. She is often humiliated. An angel comes to her rescue in the form of Praful's youngest son Anant. Anant marries Gehna and changes her life. He stands for his wife's respect. He makes sure that everyone in the family treats Gehna with equality and respect.
Main Characters:
Kokila Modi: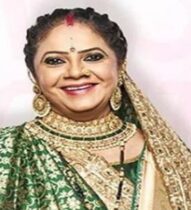 She is the strict, dominating and open-minded matriarch of Modi family. She is very proud of her family's good values. She wants her brother's family to be well-cultured and valued as well. She can't tolerate any wrong. She is alert at all times. Kokila's presence leaves the wrong doers shaken. Kokila shows immense faith in Gopi. She isn't aware that Ahem is alive. She dearly misses her son.
Gopi Modi: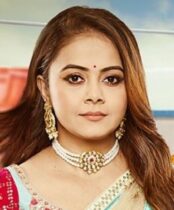 She is married to Jaggi Modi. She was Ahem's wife before. She makes her mother-in-law Kokila proud of her, because of her spiritual and obedient virtues. She is very close to Kokila's heart. She is the only person whom Kokila blindly trusts. Gopi is an ideal Bahu. She is someone who can never be wrong. She still misses Ahem. She has lost Ahem five years back. She still feels he is alive somewhere. Gopi becomes Gehna's mentor. She supports Anant and Gehna's love story. Gopi becomes a bridge that connects Anant and Gehna.
Ahem Modi: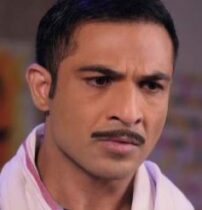 Ahem is Kokila's ideal son and Gopi's husband. He still keeps the great virtues given by his mother. He got separated from the family five years back. He lost his memory, which snatched all his relations. Ahem got saved by some wrestlers. He also joins the wrestling profession. He believes that he is a Bal Brahmachari. He keeps himself away from women. He finds some connection with Gopi. He isn't aware that she is his wife.
Gehna: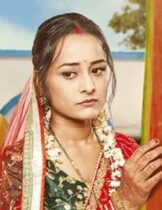 Gehna is a simple, innocent, hard-working, good-hearted and kind girl. She is often mistaken as maid of the Desai family. She was given shelter by Praful Desai. Gehna lost her dad some years back. Her dad gave his life to save Praful. Praful shelters her to repay the huge favor. Gehna gets much love from Praful and his wife Jamuna. She faces much tortures and humiliation by the rest of the family. Gehna finds a big support in Anant. She eventually marries him.
Anant Desai: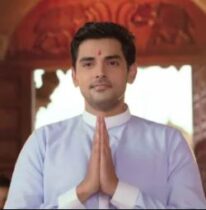 Anant is a good-hearted, caring and loving man. He is the only person in Desai family who isn't greedy for money. He is calm, composed and very much sensible. He doesn't judge anyone so soon. He wants to take care of his parents without any selfish motive, unlike his brothers and Bhabhis. He finds Gehna getting insulted. He marries Gehna to give her the same status as others. He is indebted to Gehna's dad who saved Praful's life.
Cast:
Devoleena Bhattacharjee as Gopi Jaggi Modi
Rupal Patel as Kokila Parag Modi
Mohammad Nazim as Ahem Modi and Jaggi Modi
Sneha Jain as Gehna
Harsh Nagar as Anant Desai
Akanksha Juneja as Kanak Pankaj Desai
Jay Pathak as Pankaj Desai
Aliraza Namdar as Praful Desai
Nadia Himani as Hema Chetan Desai
Manas Adhiya as Sagar Desai
Anuradha Kanabar as Jamuna Praful Desai
Vandana Vithlani as Urmila Jeetu Shah
Manish Arora as Parag Modi
Swati Shah as Hetal Chirag Modi
Story: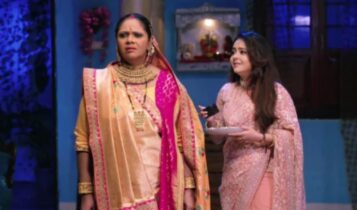 Gopi is seen preparing a pooja plate and going to the in-house temple. She worships Krishna. Urmila reaches there to take a laddoo before Kokila comes. Kokila really follows her and stops her from eating sweets before the Aarti. Parag and Hetal also join them. Gopi sings the Aarti beautifully. Ahem joins Gopi's Aarti in her imagination. Gopi knows that Ahem is alive. She wishes him a lot of happiness. She wishes happy birthday to him. Ahem is seen wrestling and winning over the opponent. He is given the name Gopi Kaka by the villagers. Urmila and Kokila share the same bond. Kokila tells that they have to visit Praful in Surat.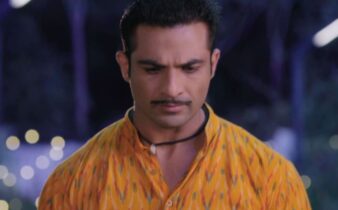 The family agrees to accompany Kokila. Kokila doesn't want Gopi to think much of Ahem. He wants to make Gopi busy with Praful's family matters. Gopi is seen talking to Jaggi. He cheers her up. Gopi asks Kokila about Praful. Kokila tells that she wasn't connected with her brother post her marriage, but now they got reconnected. She tells that he has invited them for his retirement ceremony. She tells more about his family. She also tells about Gehna, who is just like Gopi in virtues. Gehna is introduced, performing the Aarti in the same way as Gopi.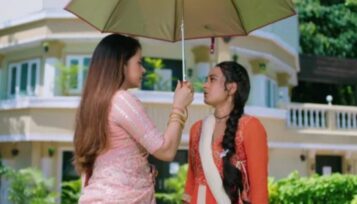 Gehna gets much praised by Praful and Jamuna. They call her their pride. Gehna gets upset when Sagar misbehaves with her. Gehna is seen saving Praful's grandchildren. She wishes good for everyone, but gets ill-treated. She is regarded like a useless servant. Praful doesn't know about his greedy sons waiting for his retirement money. Urmila also accompanies Kokila to Praful's house. Gehna gets much troubled. She wants Krishna to send someone to help her. Gopi enters her life as the God sent angel to help her out.
Our Take: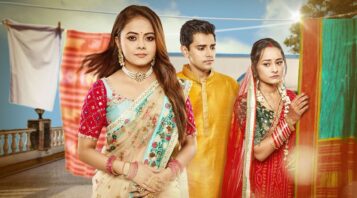 The show doesn't match the standards of the original Saath Nibhana Saathiya. Season 1 was much appreciated and accepted for the delightfully written characters. Gopi and Rashi were complete contrast, just like Kokila and Urmila. In this season, the characters of Hema and Kanak fail to impress. Even their planning against Gehna fail to draw much attention. Praful and Jamuna would remind of the good in-laws seen in Hindi shows, but the rest of the characters are just common. The characters of Kokila, Gopi, Ahem, Urmila and Jaggi are retained. They are the only saving scales in the show.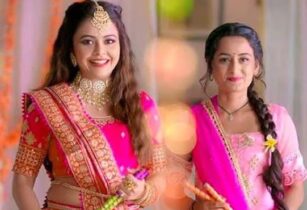 Kokila's commanding tone is the highlight, along with Gopi's obedient approach. That's something that viewers were missing till now. The makers are trying to bring the essence of Season 1 back, but it seems to be a tough task. The costumes, visuals and sets are the same like before. It doesn't need a mention here. Gopi's grooming for Gehna will be similar to Kokila's grooming for Gopi. The track will also be similar, along with the characterizations. Gopi will empower Gehna just like she had changed for the better. Gopi is seen as an independent and strong woman, which marks a positive start for the show. Coming to actors, the leads are okay to portray their innocent characters. Rest of the cast is okay. Rupal, Nazim and Devoleena are the USP of the show.
Overall:
A good family entertainer for those who loved to watch Saath Nibhana Saathiya. Rupal is back as the Kokila Modi to deliver much entertainment. A good start with a nice story line. Drama lovers will love it for Kokila's over the top loud tone.
Our Rating:
3 out of 5
Feel free to post your reviews in comments below. All off-topic comments will be deleted.