Hello everyone i am back (jhel rhe ho na meko😂) although u didn't complete my target but i m posting becoz i love u all ab pilich bhr bhr k comment krna
So epi starts here
Scene 1
Riddhima (in tears) – Vansh!!!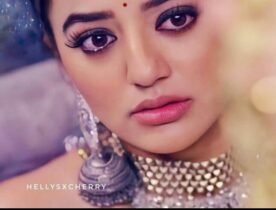 Vansh is sleeping on floor with her without mat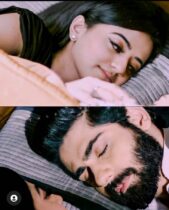 (Few of u guess it right vanshu is sleeping on floor with her 5 crore de rhi hu aaps me baat lena😝😝)
Riddhima (quite loud) – you always make me surprise by this na vansh why you did this
Vansh (opening his eyes) – Because i love u Mrs. Raisinghania
Riddhima get up and sits on floor and  so as vansh
Riddhima (weeping her tears) – Why you did this vansh you don't have the habit of sleeping on floor that too without mat your back must be hurting na
Vansh (cupping her face) – how can i sleep on bed when my sweetheart is sleeping in floor
Trust me riddhima i thought that u hug me in sleep and i felt you will be uncomfortable
Riddhima in tears hug him
Vansh first felt awkward but then hug her back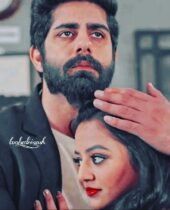 Riddhima (sad) – Why u did this vansh you always do things that i don't like
Vansh – Becoz i can't see u suffering for me
Riddhima breaks the hug and hold her ears
Riddhima – I am sorry vansh i did gussa on you last night
Vansh (smiling) – It's ok only you have right to do gussa on me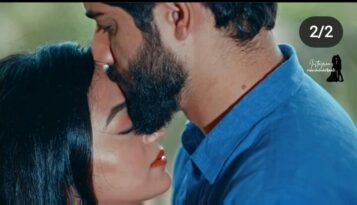 Ridhima pulls his cheek
Scene 2
Riddhima is sitting on bed
Riddhima – i am thinking to take sponge bath today i have no strength to go to washroom
Vansh – I will send ishani to help u in sponge bath then i will come and get ready
Riddhima (chuckling) – Why!! You are my husband not ishani!
Don't be Mr. unromantic raisinghania
Vansh is standing there jaw drop
His POV
I will definitely die soon seeing her like this
What is wrong with her
Now what should i do wait !!lemme take the advantage 😉 (@aarushi i gave ur idea to vanshu😝)
Riddhima – Relax vansh i was kidding go and send ishani or siya
Very next moment she find herself in air
Vansh is holding her in his arms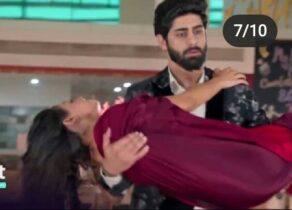 Riddhima – Vansh what are you doing take me off plz i have to bath
Vansh (smiling) – That's what i am going to give u
You did a mistake by saying me unromantic now we will bath together afterall we are husband wife na😉
Riddhima (shy) – Vansh stop this take me off why are u doing this
Vansh (soften) – Are u comfortable sweetheart
Riddhima – Vansh me..wo..me..
Vansh – Just yes or no
Riddhiam rest her head in his chest and closes her eyes smiling
Vansh smiles and takes her to bathroom
Scene 3
In bathroom
Vansh makes her stand beneath shower
Riddhima – Vansh wo..i
Vansh keeps his finger on her lips
Vansh( coming close to her earlobes) – Shhh!! Sweetheart just enjoy the moment
He opens the shower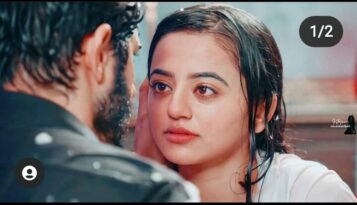 Both are looking at each other with love and affection
Song play In  bg  just feel the song guys
Roshni se bhare bhare
Bhare bhare naina tere
Chhooke bole na chhoona mujhe
Chhooke bole na chhoona mujhe
Sapnon se bhare bhare
Bhare bhare naina tere
Chhooke bole na chhoona mujhe
Chhooke bole na chhoona mujhe
Vansh pulls riddhima by her waist and she gasps
He slide her pallu slightly and rubs his thumb on her bare belly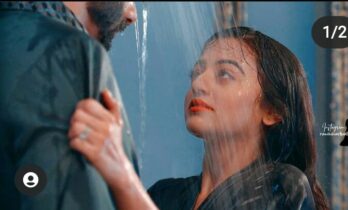 Riddhima grabs his collar and pulls him more closer
Both join their forehead with each other
Vansh – I love you sweetheart you are my drugs i can't live without u
Riddhima – Don't make me weak vansh things will get more complicated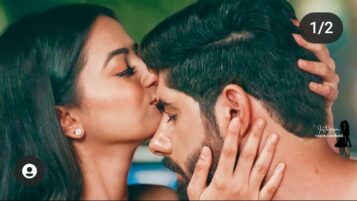 Vansh caresses her bare back with his hand and she tighten her grip on him more
Vansh (seductively) – I don't know anything i just know that you are mine and i can't live without u
And he  started kissing her on her neck and throat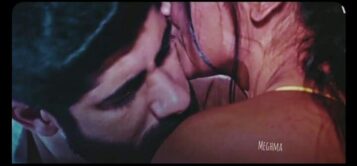 He sniffens her scent kisses her on arms shoulder And back
To see that she is not responding he pinches her on her waist and she moans his name which drive him crazy like hell for her
Riddhima also started kissing him on his forehead cheeks and neck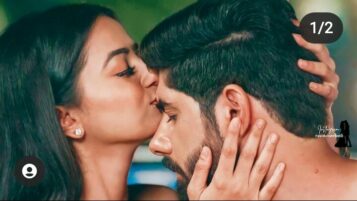 Vansh hands goes to her blouse's dori and he opens it
Riddhima (moaning) – va..van..vansh
Vansh takes her in his arms and goes to bathtub
They both sit and vansh lock her with his legs
Vansh takes her hand in his hand and direct her to his shirt's button
Riddhima slightly opens his button and remove the shirt
Vansh started kissing her again all over the body passionately and this time riddhima to reciprocate
He undo her pallu and removes her saree
He slightly started applying soap on her face arms shoulder and waist by kissing it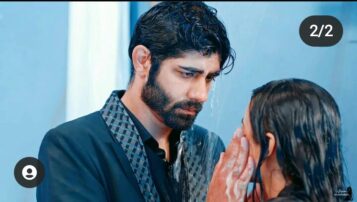 Riddhima also started applying soap on his body by rubbing her body with him
Riddhima (slightly) – Vansh..wo ..me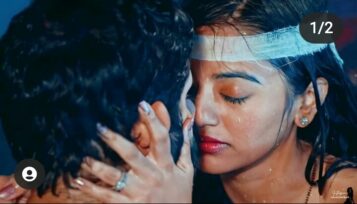 Vansh (in her ears) – Shhh!!Sweetheart we won't go beyond this
I don't want to do anything in haste
You are with me and that is enough for me
And yeah thnk u so much for being with me and giving me this beautiful moment
I am going you first change and then call me
Riddhima's POV
How u get to know everything without my saying vansh
But When their is so much love Destiny play its game
I don't know what will i do after some time
Pov ends
He gets up and started to leave but due to water he  slips and fall on her
Both share an eyelock
Suddenly they heard dadi's voice
Dadi is in their room calling them
Dadi – Vansh ..riddhima beta where are u both
Riansh just facepalm themselves
Riddhima (frowning) – You didn't close the door right
Vansh – I forgot !!
Suddenly dadi knocks the washroom room
Dadi – Who is inside
Riddhima and vansh (unison) – Meee!!!
And both look at each other in disbelief and  riddhima shot angry glare on vansh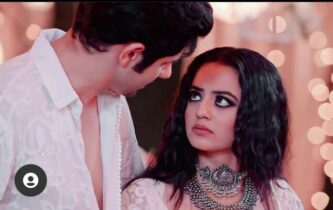 Dadi chuckles
Dadi – Both of you come downstairs for pehli rasoi rasam
And yeah enjoy😂 (bhai esi dadi kaha milti hai)
And she leaves
Riddhima (angrily) – pehle tumne darwaza band nhi kia phir tumne muh bnd nhi kia😬
Now get lost😬
Vansh silently get up and leaves ( bheegi billi vanshu)
Scene 4
Everyone is sitting at dining table
Ishani (teasing) – Why did u both take so much time
Siya (chuckles) – May be they were busy in morning romance
Ishani – Ohoo!! Morning romance and all
Vansh and riddhima started blushing
Dadi – Stop teasing my children
They were in bathroom together that's why  they got late (dadi rocked riansh shocked 😝😝)
Everyone looks at dadi in disbelief and burst into laughing and riansh bow down their head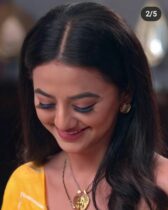 Angre – Wow sona!! you made meethi bhaat today it's vansh bhai's fav right bhai
Everyone started eating breakfast
Suddenly vansh gasps and left flabbergasted and freeze on his place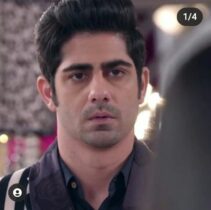 Done for today
Now u all keep guessing what happened to vanshu
Precap :  i am sorry vansh papa
Ishani have you gone mad
Do support guys target is 40
Guys i wanna know one thing from u all that all my readers are below 18 except @riansh1212 so are u comfortable with intimate scenes should i add some more intense scene or u will get offended by that do share ur view
Luv uh all