After a lot of being late from few 3 to 5 episode, I completed 10 episodes of my first ff.🥳🥳 Thank u so much guys for supporting till now😘 nd sorry too for being late maf kijiega😓 bcoz I was quite busy so not able to write nd post I hope will understand my pov. Finally after a long time I m able to write this episode nd now only going to post it. So that's it of my bakwas let's move to story
Starts…
Next day
Morning at 9
1 cute little figure is sleeping on cozy bed cuddling with teddy bears, 1 is front of her nd second is of back side. Her face is now full red like a tomato due to too much crying yes it is ridhu or ZS.
Dadu's POV…
I came in morning at 5 to wake up nd she said me to wake up in 5 min so i went from there in thinking that she might be woke up till now but I m here from last 20 min trying to wake her up but she didn't even budge not even after sprinkling water drops nd at the end with no option I have to poured all water of jug on her face then atleast she just realized that she have to wake up now. Oh god I m hell tired to make such tough efforts ( exhaled the breath in relief)
POV ends..
R – what dadu why r u pouring this much water on me in this much morning at 5 dadu wait 5 more min
Dadu – it is not 5 dear it is now 9.
R – (with sudden jerk get up nd stand on bed with shock(now plz don't waste ur time in searching jute chappal for slap me😅 bcoz I love this type of messy crazy lazy girls so don't mind) nd shout)what !?!
Dadu – now Come wake up nd get ready ur friend was calling u but after a lot when she can't reach to u she called me so get ready nd do talk with her urgently
R – ohk dadu (coming down from bed on which she stand😁)
They both left now plz I'm not going to show their routine it will be bored u🙄🤭
---
VR MANSION
vansh to himself – come soon I can't wait to see u my Sweetheart. Once u come then only the reason of party theme will be fulfilled na. Come fast
Later when party planner came to VR mansion he is not able to see Ridhu nd got to know that she won't able to come so that her partner aka sejal came there.
After knowing that VR's expressions were worth watching nd
See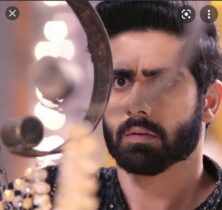 (sorry guys adjust with this pic only guys😔😌 but his all damn pic is always be awesome😘)
seeing that Angre tried hard to not burst out in front of him
---
Scene change
Ridhu's POV
Oh god. This seju b na can't she tell me before but no she has to tell everything at nick time that can't even enough for me to get ready properly nd today I too took a long time to get up.
Well do fast zoya urf ridhu 🤦‍♀️ or else she will give u a lecture like a typical lady version of my dadu 🤭🤭 (her subconscious mind)
Ohk ohk I m doing fast now u better shut ur mouth up I m always late bcoz of u(don't get confused this is reply for her sub..mind..)
..POV end
Ridhu's clothes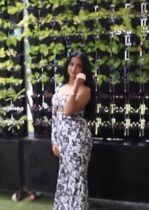 .
..
.
She left from her mansion nd came to that particular location
.
.
.
Let's end here only.Now tell me whether her location is VR mansion or something else?!?
.
.
.
😁😄 no no I m continuing this episode. After such a long time nd that too with 10th so no more drama ab to ridhu ko le hi ana pdega na so ….
Resume
VR Mansion
After listening this VR is about to turn to go his room but then someone entered for whom he was waiting desperately ( finally VR ko apni Ridhu mil hi gy uske mansion me)
Nd then he turned to see his SWEETHEART nd now see his face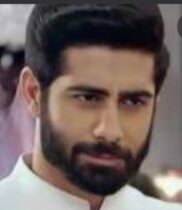 (Kindly ignore his clothes 😔bhot search kr kr k uske expressions k accordingly koi pic mil payi he😅)
.
.
VR's POV. .
Breathtaking gorgeous beautiful no words for her to praise. She is looking so hot at the same time cute nd sweet too.
So that is right right that "Sabrah ka falls meetha hota he" that's the thing proven by my love my amorce my
POV ends..
VR – Welcome Ms. Sharma. Don't u think u r quite late.
R – oh yeah I know but for u I mean here all is almost set nd no need of mine though I have to come as u were the one who has informed us at nick time to stay here for day or 2 nd my frnd has to go somewhere else so I have to come here. Do u have any idea ki kitni jaldi jaldi me me ayi hu yha?! (With a cute little angry pout) Plz next time if u want to throw a party nd give us a contract as party planner be quick early to give this kind of info. By the way I m Ridhima nice to meet u Mr. Vansh right?!
(kamal he ridhu jo phle bolna chahiye i.e. introduction vo itni sari befaltu bat k bad kr rhi ho 🤦‍♀️)
VR to himself – what a girl but mine indeed only mine. Don't worry u won't be able to late again as I won't let u go away from me, my mansion, my life.
After realizing that now she is stop her blabbering nd give a questioning look for assurance is he vansh or not that too after too much talk correction baseless talks
VR – aha I will make sure next time u won't get late due to me(with smirk). BTW nice to meet u too. Nd ya if u have any questions or problems u can ask her (indicating finger at her) Mrs D'Souza nd I m also there if u need anything
R – oh great then I think I should take a leave to see the preparations (with a professional smile)
Sia – hi Ridhima !! U here I mean how?!
R – …
That's it for this episode
No precap for today.  Now tell me through comments what u think about how may Sia come to know about her or  what is cooking in VR's mind to make her him ?! 
Maybe again I will be late but this time not more than 2 to 3 days