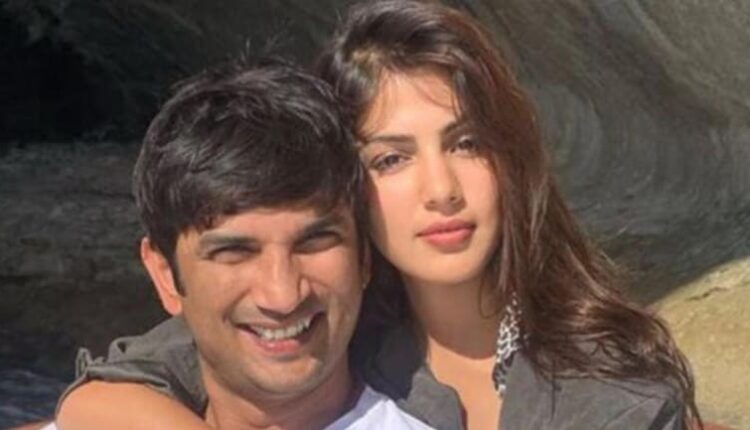 Bollywood actor Sushant Singh Rajput's untimely demise has turned into a national discussion. Millions are fighting across the globe for SSR to be served with justice. The actor died on June 14 2020 and what at first looked like a suicide is now being investigated by top agencies like the Central Bureau of Investigation. And the nation is hoping that soon things will reveal and we will find out if SSR's death was a murder and had a foul play in it.
Sushant's girlfriend Rhea Chakraborty is the prime accused and when the investigation started, she was named in the drug case and now NCB has even arrested her. She came on a popular news channel to tell the world her side of the story but nothing has been proved yet and people still think that she has something to do with SSR's death.
As Rhea is in custody at the women's jail in Byculla, Mumbai, under charges of procurement and consumption of drugs, the dramatic turn of events has attracted a few filmmakers who previously expressed their desire to make a film on Sushant Singh Rajput. As per the latest reports, filmmakers are now interested in making a biopic on Rhea Chakraborty.
According to a latest report in Mumbai Mirror, the Sushant Singh Rajput case and the people closely associated with it have grabbed eyeballs not just in India, but internationally as well. The report states that biopics on the actress are being considered by multiple filmmaker. Besides, a documentary on Rhea Chakraborty is also said to be  in the making.
Furthermore, a publishing house is also keen on roping Rhea hoping that she will pen about the case and more in a tell-all book.
Meanwhile, Rhea Chakraborty continues to stay in the Byculla jail after her bail plea was rejected. Rhea and her brother Showik Chakraborty have applied for bail in the Bombay High Court and the matter is scheduled for September 29 2020.