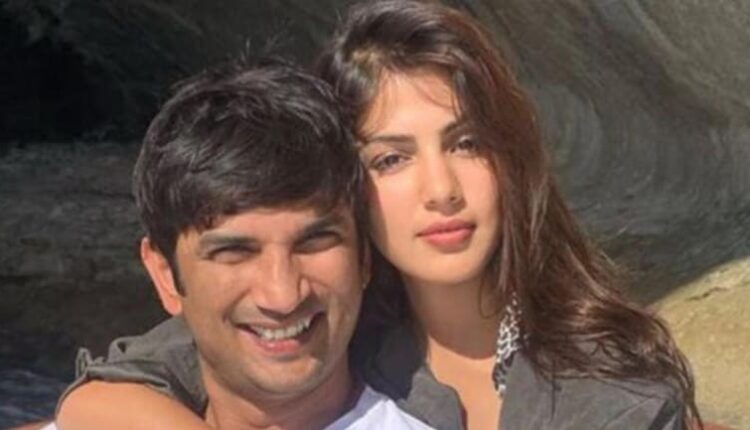 The case of Sushant Singh Rajput's sudden death has stirred up the entire nation. Everyone wants to know who made SSR take the step and if there is anyone involved in the foul play, then he or she gets behind the bar. Rhea Chakraborty, who is a prime suspect was summoned by the NCB, the Narcotics Control Bureau today (September 6, 2020) for questioning with regards to the explosive drug angle that was uncovered by the Enforcement Department.
In a major development in SSR's case, and as reported by Republic TV, Rhea has made a big confession to the NCB during her interrogation. SHe has said that she used to arrange and order drugs from her brother Showik Chakraborty.
She was cross questioned on the basis of the statements given by her brother Showik Chakraborty, Sushant's house manager Samuel Miranda and house help Dipesh Sawant. All three arrested men, Showik, Samuel, Dipesh were made to sit across Rhea and then, based on their statements, Rhea was asked to open up and reveal her side of the story.
As the reports of Republic, seeing all three men accept their mistakes and reveal all the drugs related truths, Rhea had no choice but to confess her involvement in the drugs racket related to SSR. While relieving Rhea after seven to eight hours of questioning, the NCB summoned her again and asked her to produce herself for questioning tomorrow (September 7, 2020) again for the second round of interrogation.
Post her interrogation, Police protection at the Chakraborty residence too has been increased.
Earlier, during the day, before Rhea was to appear before the NCB for questioning, her lawyer had that "she is ready for arrest".
"Rhea Chakraborty is ready for Arrest as this is a Witch Hunt and if Loving some one is a crime she will face the consequences of her love. Being innocent, She has not approached any court for Anticipatory Bail in all the Cases foisted by Bihar Police now with CBI, ED and NCB," her lawyer, Satish Maneshinde said in a statement.
The Central agency, which stepped into the case after 59 grams of curated marijuana was found from two men — Abbas Lakhani and Karan Arora — has already arrested Showik.
Showik Chakraborty was arrested on Friday by the Narcotics Control Bureau along with Samuel Miranda, Sushant Singh Rajput's house manager, and charged with various sections of the anti-drug law. Both have been sent to the agency's custody till Wednesday.