Review of Choti Sarrdaarni episodes – Post The Leap
The production company, Cockcrow and Shaika Entertainment is not that well-known but has bought shows like Jatt Na Puchho Prem Ki on AndTV, the most popular Ghum Hai Kisikey Pyaar Meiin on StarPlus and Choti Sarrdaarni on Colors TV.
Choti Sarrdaarni showcases an love story between Meher (Nimrit Kaur Ahluwalia) and Manav (Hitesh Bharadwaj) in the beginning while Meher's mother Kulwant disapproves their relationship due to Manav's financial crisis. She is politically ambitious and wants to become an MLA, so she kills Manav and gets Meher married to Sarabjeet Singh Gill (Avinesh Rekhi) a widower with a child from the first marraige. The story then introduces a lot of plots ahead such as Meher being pregnant with Manav's child, Manav's return in Meher's life, and a lot more. Sarab and Meher fall in love with each other throughout the course of the show. The show was even remade in Kannada by Colors Kannada titled 'Hoo Male'.
After failing to garner TRP, the show recently took a leap of 16 years where it is shown that Meher and Sarab die in an accident and leave their children, Param, Karan, and Seher behind. While Seher travels to Canada for her future studies, Param and Karan have growed up and Param is shown to be interested in politics.
In this article, I present my review/take on the episodes of Choti Sarrdaarni after the leap.
I give it a review of 4.5 out of 5.0
Shehzada Dhami excels in his role as the grown-up Param with perfection and aces the role. He is shown to be little strict and has changed a lot after the death of #MehRab.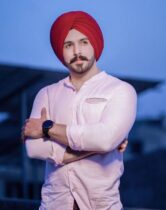 Adhik Mehta too excels in his role as the grown-up Karan.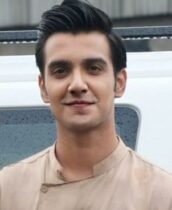 Varun Toorkey and Mahir Pandhi as Kunal and Rajveer too excel in their roles as Seher's love interests. The main couple after the leap will be Seher and Rajveer (#SehRaj)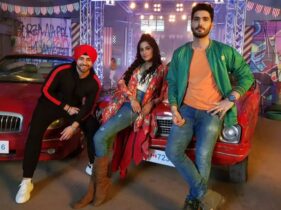 Nimrit Kaur Ahluwalia too excels in her role as the grown-up Seher on the show with perfection and it's an absolute delight to watch her.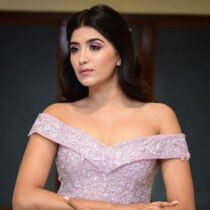 Overall, the track seems promising and is a good watch. Make sure to check it out!