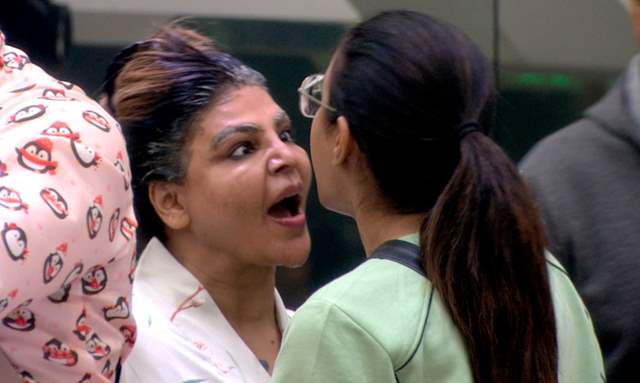 Rakhi's husband Ritesh REACTS to Jasmin Bhasin injuring her!!
Bigg Boss 14 house is a house full of drama. The show is witnessing a whole lot of ups and downs as yesterday as Jasmin Bhasin lost her cool on Rakhi Sawant, leaving her injured. Yes, we could never imagine that Jasmin would do such a thing but it's true. It was during a conversation between Rakhi and Aly Goni that Jasmin put on the duck mask on Rakhi's face injuring her and leaving her in pain. Jasmin seemed quite unaffected with the whole incident but Nikki came out in support of Rakhi. However, other housemates did try to correct Jasmin.
Now, Rakhi's husband Ritesh, recently spoke about it to a leading entertainment portal, reacting on the same. He went on to highlight how it is a mind game and any kind of physical violence will not be accepted. He also added how people were also laughing at her and he was disappointed that no action was taken against Bhasin while mentioning Vikas Gupta's ousting post his push to Arshi Khan.
Ritesh also added how Jasmin had no guilt about hurting Rakhi despite the fact that she was crying. He also questioned Jasmin's attitude of 'jo mujhse panga lega yeh hoga'. He added that one should at least have the courtesy to apologize if they hurt someone but Jasmin is throwing attitude after hurting Rakhi. He also mentioned that she would have understood better if the same thing happened to her.
But in the house, Jasmin was also seen saying how Rakhi is trying to demean her image with all the drama. To this, Ritesh questioned if she even has an image and he does not know what has she done in her life. He also added that Jasmin's intentions were clear and no one is a fool to not understand what happened, especially when you are laughing around after hurting her. He also mentioned how it is Rakhi's badappan to say that she does not want Jasmin to get a strict punishment and yet, she did not apologize to her even once, which shows her real image.