Hey peeps!!!!
Hope you all liked the intro.
Episode 1
Scene 1
Dubai!!!!!
A beautiful location in Dubai and a big mansion are shown.
The mansion looks very rich and beautiful. It has garden and pet animals. Birds happily sing sitting on the trees. There are a lot of workers working and guards guarding the mansion.
A lady comes into the kitchen. Other workers greet her.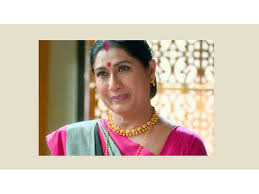 Working woman 1: Good Morning Dida.
Lady: Is Sara's breakfast ready?
Working woman 1: Yes.
Then the lady tastes the first bite and asks the workers to bring the breakfast to the table.
She comes out and calls as Saras.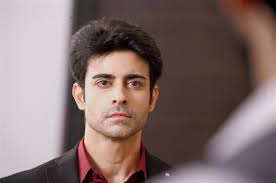 A young dashing man comes from the stairs. He is wearing black blazers and looks so handsome. He comes down and goes to the puja room first. He offers his praying to God and then to his late parents. Then he comes to Dida and takes her blessings.
Saras: Dida, shall I ask you something?
Dida: Saras, I know what you will ask. Please don't ask this today. Now have your breakfast.
Saras: No Dida, I'm going to ask. Why are you not accepting me as your son? I'm an orphan and even you have no one. Then why can't we be a family? Why you are staying here taking care of me as a servant?
Dida: Beta, this is my duty. I'm the chief servant of this house. Not more than anything else. Now have your breakfast and leave.
Saras: I know you are hiding something from me. Please tell me, I'll solve the issue.
Dida: Nothing.
She leaves…
Saras feels bad and leaves for the office.
After he leaves, Dida cries…
Dida: How will I tell you that I'm your godmother? You have one stepmom who is trying to kill you and loot all the property. But I'm safeguarding everything from the beginning and I'm hiding my identity for that sake. Once the right situation comes, I'll reveal everything to you. Till then, please wait…
Scene 2
Saras comes into the office and sees someone sitting in his chair turning aside.
Saras smiles and goes near the chair.
Saras: Will you talk at least now or still angry with me?
A young man turns and hugs Saras.
Parth: Sorry for getting angry with you.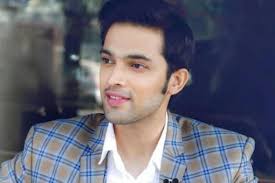 Saras: Arey, it was a small fight. Don't feel sorry. We are buddies, right?
Parth: Yes…
Saras sees Parth's face getting dull.
Saras: Parth, what happened?
Parth: Mom started to send all the rishtas to me?
Saras: Wow, great.
Parth: What's great? You know right, I'm waiting for her, my Raanjhaa, my Prerna.
Saras: Stop dreaming. It's been years since you met her. She must have moved on.
Parth takes a chain from his pocket. It's a musical chain.
Parth: We both will not forget each other unless the music from it stops. She is mine always.
Saras: Ok guruji, stop your dream for some time and concentrate on work. We need to complete all the meetings within the afternoon and needs to pick Zoya.
Parth: Yes yes…
They both start to work.
Scene 3
India is shown.
Gujarat.
Beautiful farmlands are shown. A big bungalow is seen.
A young girl comes from it. Her mom calls her Kumud.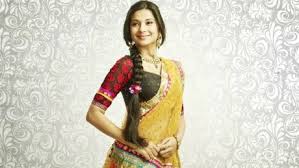 She looks so beautiful in her lehenga.
Kumud: Ma…
Ma: Take this umbrella, it might rain.
Kumud: So, what, I love rain.
Her dad also comes there.
Ma gets sad and emotional.
Kumud: What happened?
Ma: Choti doesn't like rain. She starts to cry once it rains.
Dad consoles her.
Kumud: Fine, I'll take it. Please don't cry.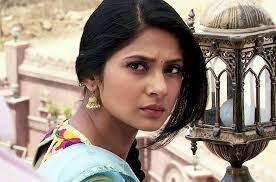 Ma gives her and goes in.
Kumud hopes that she finds her sister one day.
Dad: Kumud beta, I know, you started to live like your sister and forgot your own identity. Apologies from your mother's side.
Kumud: No papa, ma is a bit emotional and I have hope that I'll find her. Next week,  I'm leaving for Kolkata. I got a lead. But please don't tell mama. She'll develop a lot of desire and if I fail then she'll break.
Dad: Ok beta, now you take care.
Kumud leaves…
Scene 4
Kolkata…
A shared apartment-like house is shown.
Prerna is shown looking at the musical chain. Her mom comes there.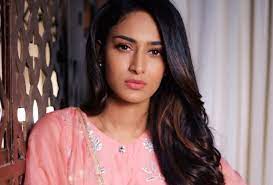 Asha: Prerna, how long will you be waiting for him?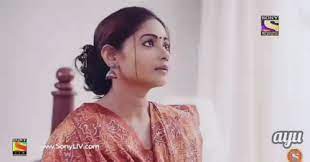 Prerna: Till my lifetime.
Asha: At least tell me something about him. Even I'll search your Raanjhaa.
Prerna: Now he would have grown into a handsome man.
Asha: There are a lot of handsome men in Kolkata.
Prerna: He is my Parth.
Just then they hear a calling bell and Asha doesn't hear the name.
She goes to open the door. She opens and sees Mohini.
Asha: Mohini, come in.
Mohini comes in and sees Prerna with the chain.
Mohini: Did you found your Raanjhaa?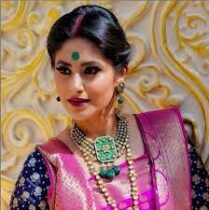 Prerna: Now aunty, but will definitely find him.
Mohini: Acha, even if you don't find him. I have my son. He'll also be like your dream boy.
Prerna: No, I'll wait for my man.
She goes in.
Asha: How is Parth? When he is coming to India?
Mohini: I'm asking him to come for this Durga puja. But don't know what he'll do.
Asha: Fine, let's leave. It's getting late. Prerna, me and Mohini are going to a party. I have made your food.
Prerna: Bye both and have fun.
They both leave.
Scene 5
Kumud calls Adi…
Adi: Hello Captain Aditya speaking.
Kumud: You are just Adi to me.
Adi: Fine my gudia rani, tell me.
Kumud: I'm leaving for Kolkata next week. I got a lead on my sister.
Adi: It's good to hear.
Kumud: I want you also to come with me.
Adi: Oh, sorry Kumud, I will be in Dubai next week.
Kumud: Oh yes, you told me right. I forgot. Fine then no problem. And all the best for your quest of finding a traditional girl.
Adi blushes.
Adi: Haha, let's see. Ok bye, I'm late for work.
They disconnect the call.
He comes to the flight.
The passengers look on.
Airhostess: He is our captain, Aditya.
Adi: Hello, here some might be new to fly, and some may already been in flight. But everyone be happy and enjoy the journey. I promise you all that you'll reach your destination safely.
He wishes them and leaves for the cockpit.
Scene 6
Saras and Parth wait outside a dance academy.
Parth: Where is she? How long do to wait?
Saras: She is coming.
They both see Zoya coming there in a beautiful Kurti and a smiling face.
Parth: We both are big businessmen but you made us wait for you for a long time.
Zoya smiles and pinches his nose.
Zoya: You are just monkeys to me. Come let's go now.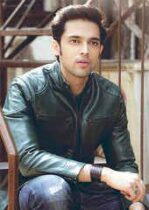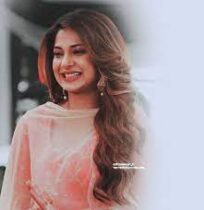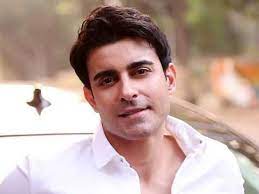 The trio goes to a hotel and enjoys their meal. They have their own fun time and take selfies and be happy.
Scene 7
Mumbai…
A school is shown and little girl Kavya is seen with her mother Pakhi.
Anshuman comes there with Ayaan.
Ayaan greets Pakhi. While Kavya greets Anshuman.
Pakhi and Anush look into each other.
The kids go in.
Anush pulls her into his car and they both have a passionate kiss.
Pakhi: Even kids like us each other a lot.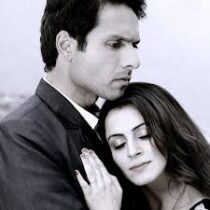 Anush is seen playing with his hair.
Anush: I hope soon everything gets fine and we can marry.
Pakhi nods.
!!!!To Be Continued!!!!
Precap:
Saras hears Kumud's voice on the radio and gets attracted to her.
Zoya sees Adi and falls for him.
Prerna sees a singing competition ad for Mohini's company where Parth is the organizer.
Pakhi and Anush relive their college days and get romantic with each other.