Hey all!!!!
This ff is a fantasy genre. Hope you like it.
This is all about 4 angel sisters and 4 demon sisters who want to marry 4 golden-hearted boys who are born with a conch birthmark. The reason for the girls and boys will be revealed later in the episodes.
Episode 1
Scene 1
Place: Dwaraka
A young girl is shown singing the bhajans of lord Krishna in the temple. Later she distributes the prasad to everyone and takes care of other activities in the temple. The devotees admire her beauty and her devotion of her to the lord. Most of them start to enquire about her to the guruji of the temple.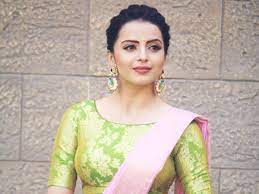 Devotee: Guruji, who is this girl?
Guruji: She is Gauri. She literally grew up in this temple. She has devoted herself to Kahnaji.
Devotee: Is she an orphan?
Guruji: No, she is from a rich family. She is the third daughter of Kapadia.
Devotee: Kapadia ji's daughter? But why is she working in this temple?
Guruji: This is her family's temple. But the government has taken over it. During her mother's 4th delivery, she was in a critical state. That time, Gauri prayed here hard that if Kahnaji protects her mom, she will devote herself to the temple.
Devotee: Such a loving girl. But is she educated? She is in the temple always.
Guruji: Only during the morning 5-8 and evening 6-8, she will be here. She is the CEO of Dwaraka Fashions Ltd.
Devotee: Really?
Guruji: Yes. She is excellent in both academics and traditions.
Devotee: Nice…
The devotee leaves.
Gauri: Guruji, I'll take a leave now. Anika didi will be waiting for me.
Guruji: Gauri beta, ask your mom to meet me today without fail.
Gauri: Sure guruji.
She prays to the lord and leaves.
Kapadia's Bhavan is shown. An elegant royal bungalow.
She comes home and senses silence.
Gauri: Where is everyone? Ma, papa, didi, Shivanya… where are you all?
She then sees her mom and dad in the puja room.
She then goes upstairs and sees Anika shouting on the phone. She goes to her room and snatches the phone and cuts the call.
Anika's room is of the colour black and white and looks full of high-class rich furniture, a study room and a kitchen is placed in her room. The wall is full of motivational quotes hanging. A family photo is kept on her table. A life-size portrait of hers is hanging right behind her bed. Overall, the room looks rich. She is taking care of Kapadia's empire. She is managing all the companies her father owned.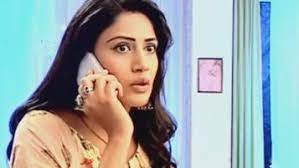 Anika: Gauri, what are you doing?
Gauri: Didi, enough of this shouting. Ma and papa are in puja. Why are you angry?
Anika: I ordered school uniforms for the orphanage kids, they should've delivered today, but they didn't. They'll deliver it only next week. The term starts for the kids tomorrow.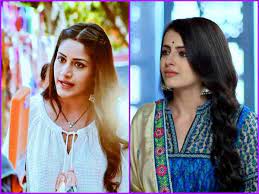 Gauri:  Didi, I spoke with Oberoi industries. They agreed to deliver it by today night at the latest.
Anika: That's good. Thanks, Gauri. Can we trust them?
Gauri: I told them yesterday itself. And they agreed. I'm tracking their updates. It will deliver soon.
Anika: Fine then.
Gauri: Didi, control your anger.
Anika: I know, I'm taking tablets too. But I couldn't able to control it.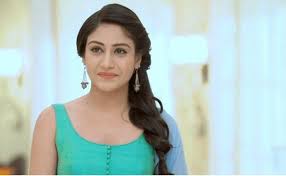 Gauri pats her and they both leave to check on their mom and dad.
Anika: Where are Roshini and Shivanya?
Gauri: They should be in their rooms. I didn't find them downstairs.
They both go to Roshini's room.
Roshini's room is of the pink and purple-coloured theme of unicorns and is filled with cute little items. She has a baking setup in the kitchen attached. Roshini is in love with baking and is about to open a continental-style bakery in almost all the states of India. She went to a foreign to study baking and pastries. Though her father is not happy with her decision, her mom supports her completely.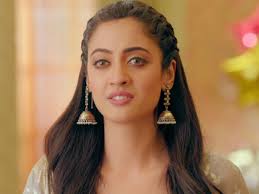 Anika and Gauri go in and look for her. She is seriously baking a new recipe. She looks funny with all the dough sticking in her hair. The sisters laugh.
Roshini: Don't laugh. Both of you come here. Taste these cupcakes. These are my own recipes.
Anika and Gauri tastes it and it tasted wow.
Anika: Wow, Roshini, this is a cult.
Gauri: Didi, this is a masterpiece. Definitely, this is a success.
Roshini: I'll give it to everyone. Come let's go down.
The sisters then go downstairs.
Anika: Call shivanya.
Roshini: She would be sleeping.
Gauri: And also dreaming about her boyfriend.
Roshini: Did she tell you who he is?
Anika: If he is real, then she'll tell us.
Gauri: didi, she is in a relationship for sure.
Anika: Fine, she'll tell us when it is time. I'll go and call her or else, dad will scold her a lot.
She goes to her room. Her room looks aesthetically filled with peach colour. She has kept a shiv ji's idol in her room and is shown doing puja for that. She is an ardent devotee of Shivji.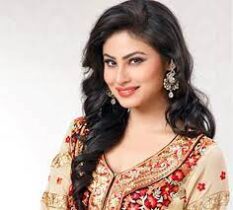 She has started a school which teaches kids based on projects and tasks and not based on books and syllabi. She wanted to bring a change in society.
Anika: Shivanya…
Shivanya: Didi, my puja is over. Let's go down.
They both go down and find the puja is over.
Their mother, Devaki Kapadia gives them prasad. Their father Manish Kapadia wishes them good morning and leaves immediately as he has a meeting. The sisters have breakfast with their mom and Gauri reminds Devaki about meeting guruji. Later the three sisters leave for work. Roshini goes to finalize the sight for her bakery.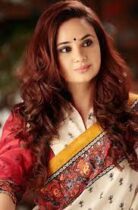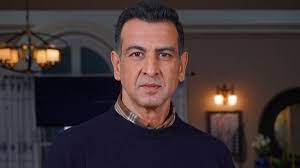 Scene 2
Location: Mumbai.
Oberoi mansion is shown. A family picture is hanging on the wall.
This family consists of grandmother Kalyani, mother Seema, father Ankit and their four sons Shivaay, Om, Aman and Rithik.
Shivaay is taking running all the business. Om is taking care of their textile unit; Aman is in the construction line and Rithik is managing their educational institutions. The family is always close knitted and the brothers are too close.
Seema and Kalyani are eagerly searching suitable bride for Shivaay.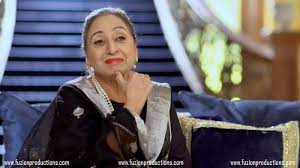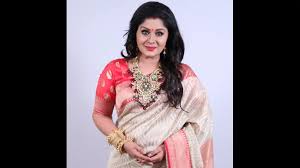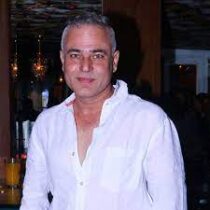 The four brothers are born with a natural birthmark of a conch shape on their arms.
In the hall, Kalyani discusses the marriage proposal for Shivaay with Seema and Ankit.
Kalyani: This is the first wedding after many years. So, we need to make it grand.
Seema: Sure ma.
Shivaay comes down with Aman.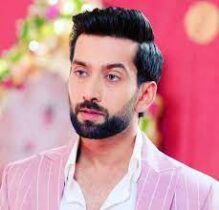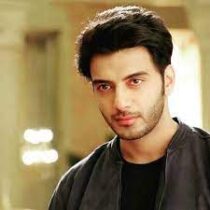 Ankit: Shivaay, where are Om and Rithik?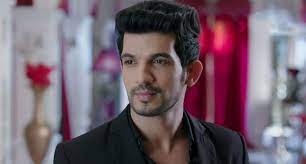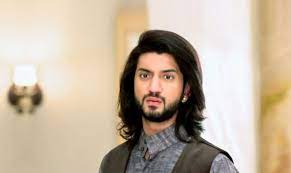 Shivaay: We have an emergency order of delivering uniforms to kids in Dwaraka. So, Om is staying in the unit. And Rithik went to school early.
Seema: They should've given time.
Shivaay tells her the scenario.
Seema: Fine but take care of your health first.
Then the brothers leave for their jobs.
Scene 3
Location: Kolkata
The busy street is shown where a lady fights with the vegetable seller.
She bargains and buys vegetables. The neighbours look stunned and say only Leela can stoop so low and bargain.
She comes home and sees her husband's photo on the wall and cries he was a useless man and didn't save anything for her and their daughters. She prays to God to send four rich grooms to her daughters so she can settle them.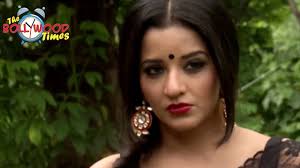 She sees her daughters.
The last daughter comes to her and asks for money to buy makeup sets.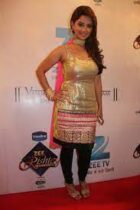 Leela: I don't have enough money to run the household itself. Go, work and earn Sesha.
Sesha gets angry and leaves to find a job.
Sesha has graduated recently and is searching for a job as a teacher. She also participates in modelling.
Leela sees another daughter and calls her swethlana.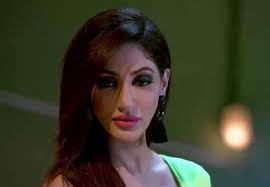 Leela: Swethlana, don't give her money, let her work and earn.
Swethlana: ma, fine. I'm hungry, please make me food. I have come for holiday and you people are not taking care of me.
Leela: Fine, I'll make you.
Swethlana is working in Oberoi industries as Om's secretary and is in one side love with Om.
Leela: Where are your elder sisters?
Swethlana: Aliya didi has gone for her job. And Reena didi has gone to the parlour.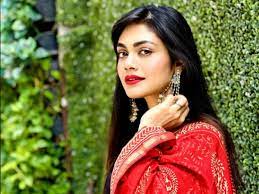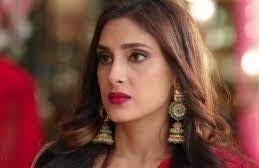 Aliya is working as an architect in a startup and Reena is not employed. Her mother is in hurry to marry her soon. So, she arranged a meeting today. Reena went to the parlour to look good.
Leela: This groom should say ok. He is so rich.
Swethlana: Ma, stop this, didi's marriage will happen according to her wish. Don't worry.
Leela worries…
To be Continued!!!!
Precap:
Anika-Shivaay's fight…
Om-Gauri's eyelock…
Roshini-Aman's meet…
Rithik-Shivanya's love…
Swethlana's desire for Om…
Sesha gets attracted to Rithik…
Reena worries as something weird happens to her…
Aliya-Aman's phone call…