Punyashlok Ahilya Bai Review: Ahilya Bai's impressive biopic grabs interest
Sony's new tv show Punyashlok Ahilya Bai brings a story about the life journey of a little village girl Ahilya, who gets married to Khanderao Holkar in her childhood years. The marriage becomes a major milestone in her life. It changes her life forever. She gets lucky to be chosen as the Bahu of Holkar family, but gets to face many struggles in her life. She later gets the title of Ahilya Bai, a woman entrepreneur who becomes a guiding light for the village women of Chondi and other districts. Ahilya Bai's journey since childhood to her demise will be seen in the show. She gets the support of Malhar Rao and writes a new history.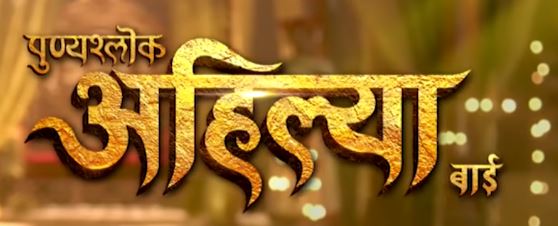 Main Characters:
Ahilya Shinde: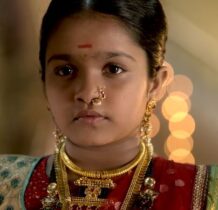 A young, smart, innocent and simple girl at heart, born to the village Patil Mankoji Shinde. Ahilya doesn't like the gender discrimination. She wants to raise a voice in favor of the suppressed women. Ahilya is a bright girl, who needs a right direction from a good mentor. Her parents are a big support to her. They understand her completely and wish her a secured future. Ahilya's future is full of hardships. Her struggles begin when she gets chosen to lead the Holkar family. Malhar Rao finds Ahilya a girl who defines humanity. Ahilya becomes the Putravadhu of Holkar family of Malwa. She keeps such a far-sighted thinking which makes her win hearts. She changes the country by making the women independent. She is also known as a symbol of justice.
Khanderao Holkar: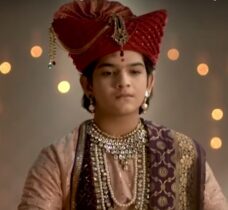 He is completely opposite of Ahilya. He is born to an sensitive and good-hearted man Malhar Rao, but he didn't pick up his father's qualities. He lacks humanity. Khanderao is filled up with ego and false living. He doesn't have a heart of emotions. He has much interest in music. He shows jealousy when he is compared with someone. He fails to live up to Malhar's expectations. Khanderao enjoys his lavish life in the royal palace. He is least concerned for his dad's respect, name and position in the district. His life also gets a new turn when Ahilya marries him.
Malhar Rao Holkar: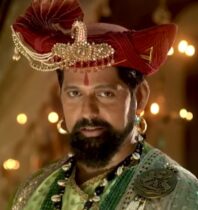 Malhar Rao is the brave and fearless Subedaar of Peshwa Bajirao army. Malhar is entrusted by one and all for his wise decisions. Malhar is simple, rooted and humane. He likes smart people who have a golden heart. Ahilya leaves him impressed by her innocent and sensible personality. His decision to make Ahilya his Bahu doesn't let him regret. Malhar deals with the family politics as well. Malhar finds a good student in Ahilya, whom he later trains to lead the royal family. He supports Ahilya's right thinking for the welfare of the village women and their rights. He also sets an example of a supportive father-in-laws, never seen in history.
Cast:
Aditi Jaltare as Ahilya
Rajesh Shringarpure as Malhar Rao Holkar
Krish Chauhan as Khanderao Holkar
Snehlata Vasaikar as Gautama Bai Sahib Holkar
Srijana as Harku Bai Sahib Holkar
Sukhada Khandkekar as Dwarka Bai Sahib Holkar
Bhagyashree Nhalve as Bana Bai Sahib Holkar
Sameer Deshpande as Mankoji Shinde
Sulakshana Joglekar as Sushila bai
Story So Far: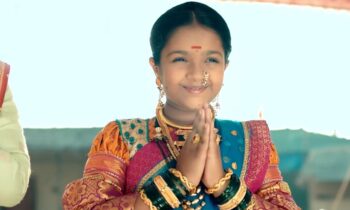 Little Ahilya's journey begins in the village of Chondi. She loves to spend time with her family, her cow Kapila and her friends. Her best friend Renu got married in a far village. Renu comes to stay with her family for couple of days. Ahilya leaves her household work to meet Renu. Ahilya's parents are respected in the village. Ahilya is seen reaching the temple with her friends to perform the puja. For completion of the special puja, Ahilya bravely jumps into the lake and collects the lotus flowers.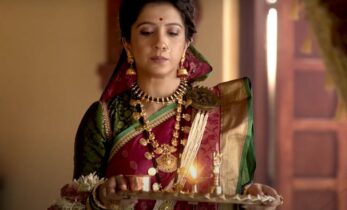 She isn't granted the permission to perform the Shiv puja. The rejection faced by the girls in the patriarchal society creates a stir in her mind. She gets determined to break the society barriers. She impresses Mankoji with her thought of making her own temple. Ahilya's arguments, thinking and logic make many speechless. The royal family is seen performing Shiv puja. Malhar Rao and his four wives are introduced. Malhar is hugely disappointed by his heir Khanderao. Ahilya becomes an inspiration for her friends. She praises Mankoji who has taught her to live with esteem. Ahilya doesn't bend down to the wrong customs. Her deeds start turning her into a great person. Ahilya gains moral support from Mankoji. He teaches her never to lose and always come up with solutions in any difficulty.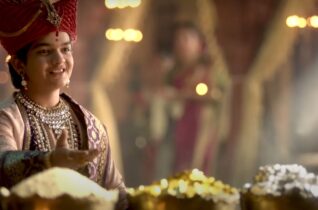 She builds a temple for her friends, where girls won't be judged before performing any puja. Ahilya's bravery and strong-headed qualities are seen. On the other hand, Khanderao is the prince of a royal family in Malwa. He isn't aware of his responsibilities. He gets much pampered by his mother. His wrong behavior makes Malhar Rao worried for his future. Malhar Rao wants such a wife for Khanderao who guides him well. Malhar Rao and his army troupe reach Chondi to get a shelter, while they are in the middle of a battle with Nizam's army.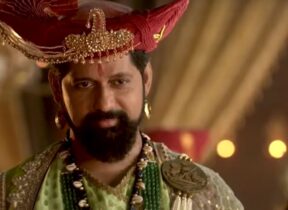 Malhar comes across Ahilya, who risks her life to save the newly built Shiv temple. Malhar befriends Ahilya, finding her extremely talented, wise and noble. He takes a shelter in Mankoji's house to stay hidden in Chondi for few days. On his trip, he gets to know more about Ahilya. Malhar decides to get Ahilya and Khanderao married. Khanderao gets scolded for his wrong actions. He knows that he is a prince and will ultimately get the respect, no matter he does right or wrong. He gets his mother's support to command in the royal palace.
Our Take: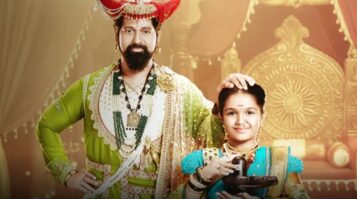 The show brings a historic charm by the amazing sets and visuals. The story of a common girl Ahilya turning into Rajmata Ahilya Bai is something unseen on the Hindi prime channels. Concept is fresh and likeable. Something new can be learnt from inspirational shows. Mostly, all the historic shows start from the childhood phase. This one also brings Ahilya's childhood. More of the fiction can be expected. Coming to the actors, the child artist Aditi does a wonderful job as innocent Ahilya. Rajesh as Malhar is a complete natural. Krish's scenes are less in the initial episodes. His transition from Colors' Ram Siya Ke Lav Kush to this show is superb. Supporting casts is okay. The drama elements are moderate since its a historic show, but it keeps the interest high. Dialogues, costumes and screenplay resemble the regular shows of this genre.
Overall:
A good historic show providing many unknown aspects about Ahilya Bai. The show has good educational value for the viewers.
Our Rating:
4 out of 5
Feel free to post your reviews in comments below. All off-topic comments will be deleted.