Protectors & Destroyers ft Naagin – Episode 1
Episode 1
Thanks for all your comments.
Guys, this is about naagins story and every lead pair will have their importance throughout the series. But I'm going to write the short episodes. So, don't bash me if I didn't include the pair in that specific episode.
Scene 1
Maanyata is seen doing tandav infront of Bolenath.
After her tandav, she takes a box and opens it. She sees two jewels in it and prays to god.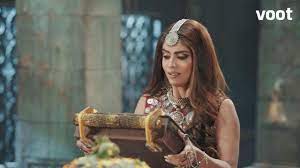 Maanyata: Bolenath, today is my other two girls' birthdays. But I couldn't be with them. So, I'm sending this jewel as my blessing to them throughout these years. This year is so special as Brinda's marriage is fixed. I'm sure the groom must be good as Keshav selected him for her. Please bless her and let her be happy.
Swara (pandit's wife): She will be happy for sure.
Maanyata: Swara here is the jewel. Every year, you give this to them. Thanks for that.
Swara: Maanyata, this year you could go and give them. Besides, your daughters are too good. They treat me so nicely.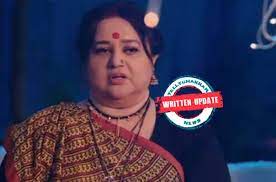 Maanyata: I can't go there. I can't take your form too. Now, I'm a normal human.
Swara: Maanyata, now Shivanya has become naagrani and both Shivanya and Sesha are doing fine here. Why can't you go and live your life with Keshav and your daughters?
Maanyata: Still my work here is not yet completed, Swara. I need to find out Adisesha's illeagal heir. I don't know whether it is he or she, but that child is a complete threat to Shivanya. I'm here safeguarding here. Once I find that child, then my work here is over.
Pandit: Naagarani ma, somebody told me that it is a male.
Maanyata: See, if he gets to know about his father, then definitely he is going to be a threat to Shivanya. 
Pandit: But he is living here as an orphan as his mother who is a human left him when he was an egg itself.
Maanyata: But anything can happen, Panditji. I'm here as a saviour to shivanya. Swara, give these to my daughters.
Swara: Sure.
Swara takes the jewels and goes to a cave. Maanyata sees her going and cries. Swara goes through a cave and comes to its other end. She climbs a rock and comes to the road. She walks for some time and sees a big mansion. She goes inside. Keshav welcomes her.
Keshav: Swara ji, come in.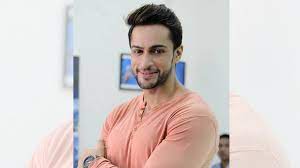 Swara: How are you?
Keshav: I'm living in memories of Maanyata and hoping that one day she comes to me.
Swara: Even she is longing to meet you all. 
Keshav: But she is not coming here.
Swara: She can't take any forms. So, she denied.
Keshav: Ok Swara ji, go in and meet the children.
Swara nods and goes in. 
She goes to the room. The room is a very big one painted in gold colour and all the accessories there are made up of gold and other jewels. She sees two girls getting ready and calls them Brinda and Bani. Both of them turn and see Swara and get happy. They hug her.
Brinda: Swara ma, we were waiting for you.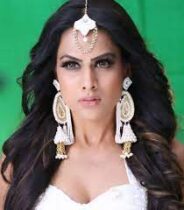 Swara: How will I not come to bless you both. Here is your gift.
Bani: Swara ma, every year you give us jewels. Whenever we wear them we get a motherly feel.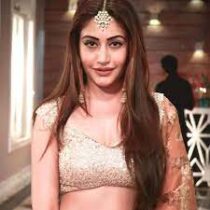 Swara thinks that it is all of their mom's. Keshav sees this from far and gets tears. 
(From childhood, Swara is the one who connects these girls with Maanyata. Swara is a human, Pandit Ji's wife. From br*ast milk to jewels, Swara transports it from Maanyata to her daughters. So, Brinda and Bani know her as their relative but they don't the back story)
Swara: Brinda, I heard that your marriage is fixed. All the best for your new life.
Brinda: Ma, you need to come to the wedding.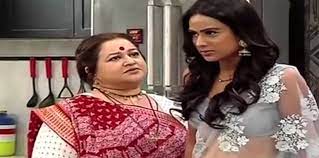 Swara: Sure, I'll come.
Bani: Ma, wait for sometime, you will get to see jeju.
Suddenly they hear a voice. It's Dev.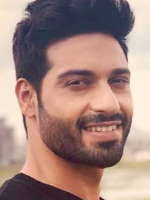 Brinda gets shy and turns.
Bani: Arey jeju….
Swara sees Dev and gets happy.
Bani: Ma, he is Dev, my sweet jeju and didi's pyaari pati. 
Dev: Brinda, atleast today you could see me.
Brinda: Come in…
Bani: Jeju, she is Swara ma. Our distant relative.
Dev greets Swara.
Bani searches for Veer.
Dev notices it.
Dev: He will be coming here soon. Now I came to see my wife.
Bani: Nothing, I was not searching for anyone.
Dev: Acha….
Swara: Bani and Brinda, I'll take a leave. 
Brinda: Ma, you came just now.
Swara: I have some important work beta. You guys carry on.
She takes leave from them and Keshav.
Bani: Ok love birds, you enjoy, I'll leave.
Bani goes.
Brinda: This girl is always pulling my legs.
Dev comes near her, she breathes fastly. He takes a hip ornament and makes her wear it and kisses her.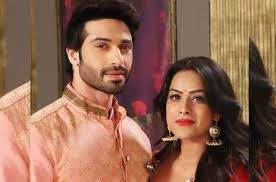 Dev: Happy birthday my lady love.
Brinda hugs him and thanks him.
Dev: We look great together. I'm waiting to get married to you.
Brinda: Even, I'm waiting to be called Mrs. Dev.
Dev: Very soon.
They both hug!!!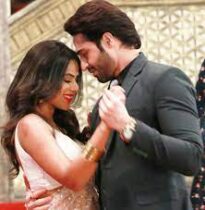 Bani sees this from far….
Bani: Jeju is so romantic, he came early to wish her. But this boy didn't even text me. He is so mean.
Veer: Who is mean?
She turns back and sees Veer.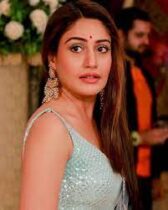 Bani: When did you come?
Veer: When you were peeping to see a couple's romance.
Bani: Shut up.
Veer: Bani, when did you become like this to see others romance?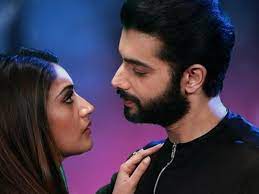 Bani: When my lover became unromantic.
Veer: What?
Bani: Yes, don't talk to me. I'm angry.
She goes from there.
Veer smiles.
Veer: You look cute when you are angry. My angry bird, wait for my surprise.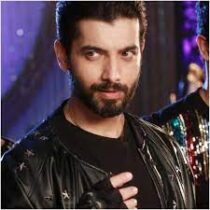 Scene 2
A car comes and it breaks down near that rock in which Swara came through. A young handsome man gets it. He is Rithik.
Rithik: Oh no, it broke down. What to do now? This place looks like a lonely place. Where will I find a mechanic?
That time, Swara comes and goes behind the rock. Rithik sees it and gets shocked.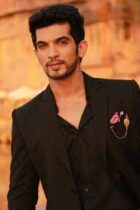 Rithik: How could she go through it. I need to see it.
He locks the car and goes behind her. She doesn't notice him. She goes through the cave and Rithik too follows her. Rithik is shocked to see a beautiful forest with palaces and homes. Swara goes to the temple. He goes near a lake as something attracts him from that side. He sees a girl playing with the lotus and tries to see her. He gets mesmerized in her beauty. It's Shivanya. He goes near her. Meanwhile, she stands up and turns to leave but she slips and falls on her.
At that time, the wind blows heavily and birds start to chirp. Maanyata sees the wind and thinks something wrong has happened.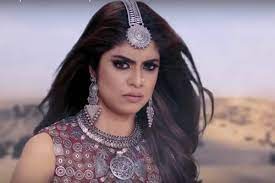 Rithik and Shivanya have an eyelock and he kisses her.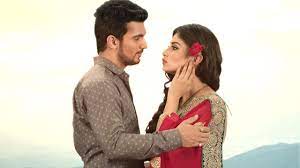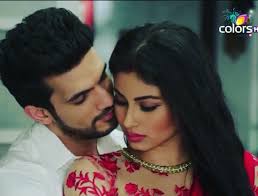 Shivanya gets angry and pushes him aside and gets up.
Scene 3
Yamini comes to the snake temple and prays for her son's well being.
Panditji: Yamini ji, you have good news.
Yamini: What it is panditji?
Panditji: Rithik's kundali tells that a girl who has complete belief in naaglok will become his wife and he has met her already.
Yamini gets happy.
Yamini: This is good news.
Panditji: Naaglok's next naagrani will be your granddaughter.
Yamini is on cloud nine.
Yamini: I'm blessed to hear this.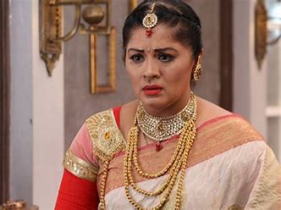 She thanks god for choosing her family to be born.
Panditji: But that has so many difficulties. Many will try to kill that child. You have a great responsibility to protect her and nurture her.
Yamini: Sure, I will take care.
Panditji gives her prasad and she leaves.
She sees Sumitra crying seeing a snake and Yamini goes to her.
Yamini: Sumitra, why are you crying?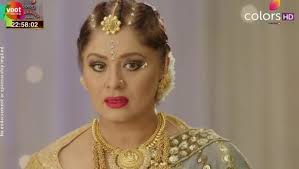 Sumitra is Yamini's friend.
Sumitra: Yamini, you know about my past life. Before getting married to Andy, I was in love with Adisesha, king of Naaglok. And we also had a baby. I was in love with him without knowing that he was a snake. But my love was pure and I abandoned the baby. I feel guilty. I wish to see him once. He might have grown up without the love of his mother.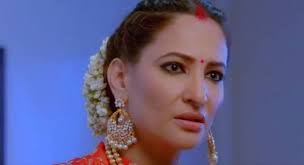 Yamini consoles her and tells about Pandit's words.
Sumitra: My son would be the king of Naaglok, how could your grandchild be related to him?
Yamini: I don't know.
Sumitra: This means my son has been denied his rights and Adisesha's other wife's children are ruling now. But he has two girls only.
Yamini: Maybe one of the girls could become my bahu. Sumitra, please tell me how to go to Naaglok?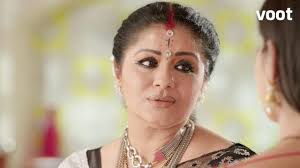 Sumitra: Yamini, that's risky. 
Yamini: Please….
Sumitra: I can't tell you. 
Yamini: Fine, I'll figure it out myself.
Yamini leaves from there. Sumitra gets angry.
Sumitra: I will definitely give my son his rights. Why did Adishesha do this to my son? First, he betrayed me and now my son. I won't leave this. I'll go to Naaglok and end this matter.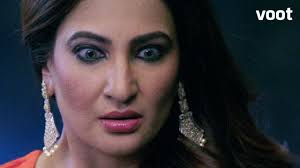 !!!To be Continued!!!
Precap: Vrushali blesses Brinda… Dev-Brinda dance together… Veer proposes Bani infront of everyone… Bela meets Mahir… Vikrant and Vish have an intimate moment… Shivanya and Rithik think of each other… Yamini sees Sesha becoming a snake and gets shocked… Sumitra and Maanyata meet each other… Maanyata's romantic moment with Keshav…