Gungun : I am not interested in it. Why are you telling me to do this ?
Mom : Today they will be coming to see you . That's it. If he likes you then we will fix it.
Gungun thought : Only if he likes naa , I will behave so arrogant that he will never like me.
Gungun : Mom I am going office .
Mom ; Beti I told you to took leave.
Gungun : Mom work is important for me .
Mom : Fine, But please come soon by evening. They will reach by 6 pm.
Gungun : Will try
Gungun started driving car. While going ahead she recalled her past days with Varun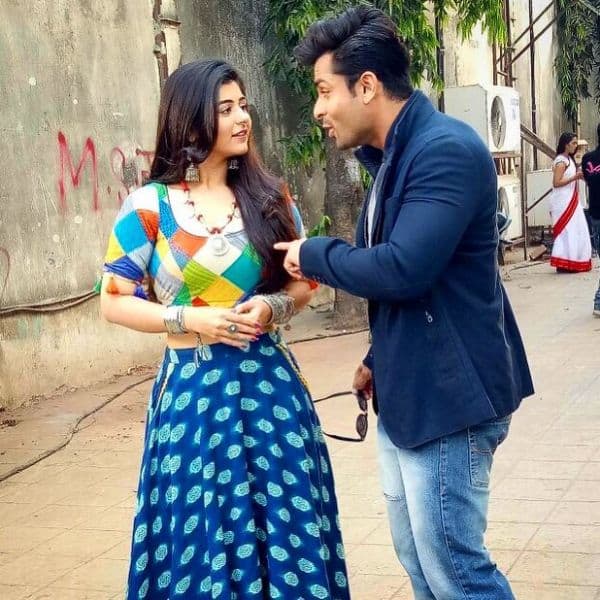 Varun : I will be waiting for you at the resort , Gungun. You have to come there
Gungun : Sure Varun
Gungun reached the spot in time. Varun came near her and they both looked each other romantically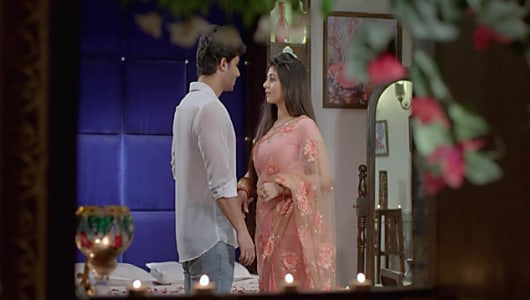 Varun : It's been 6 months we both have fall in love and I want to celebrate this special moment with you today Gungun
Gungun : Varun , I never thought at my path I can ever love some one so deeply . But you changed me .
Varun : Gungun come let's dance
Varun and Gungun danced to a romantic tune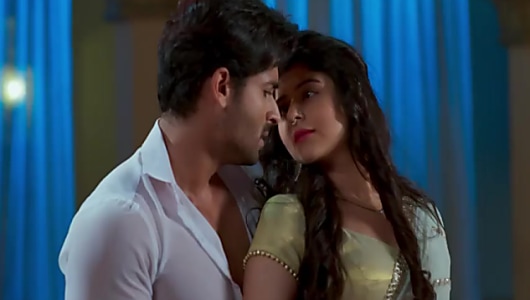 Varun held Gungun in his arms and they both looked each other
Varun : Gungun, I promise you I will never leave you. Tomorrow itself I will come and meet your family .
Gungun : I will be waiting for you
Next day 
Gungun's dad : Are you sure that Varun will come ?
Gungun : Yes dad.
Mom : What's his job ?
Gungun : Actually he is interested in music. Have done some albums too, he is trying to become a musician in films.
Dad : Oh !! That means till now he hasn't got any job
Gungun : Dad he will get soon.
After a while Gungun gets a phone call from Varun.
Gungun : Where are you Varun ? Dad and Mom are waiting for you
Varun ; I am sorry , Gungun. I am not coming. Actually I am going with my uncle as part of a meeting.
Gungun : Varun when did you started going to your uncle's company ? Your interest is in music, right ?
Varun : It won't give you money Gungun. I can't struggle anymore. Uncle and me are going to meet uncle's business partner . And he has offered me job in company .But
Gungun : What ?
Varun : I have to marry uncle's business partner's daughter . I have no choice
Gungun : Varun!! For a business deal, a job you are marrying another girl . What about me ? What about our love ?
Varun : Be practical Gungun. There is no use of  telling it again. It's over.
Gungun : You promised me to be here, then why ?
Varun : Gungun , It's not necessary that all promises should be fullfiled. I have moved on and you also move on . And one more thing don't contact me again. Good bye Gungun.
Gungun : Varun, Varun
The call gets disconnected. Gungun throws the phone and breaks down in tears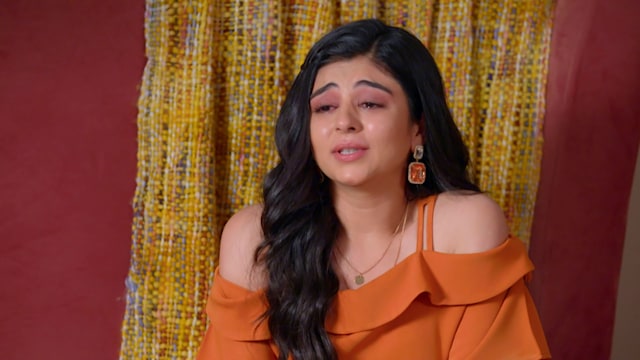 Present time 
A man was continuously pressing car's horn which bought Gungun back to her senses. She wiped her tears and started driving car. Meanwhile that man oevrtakes her and he parked car infront of her car. Gungun stopped the car. He came towards Gungun's car and knocked the glass. Gungun opened the glass and looked him
"Are you mad ? Already signal was on and why you was not taking your car ? "
Gungun : I am sorry , Actually I was remembering some thing and I didn't noticed it.
" It's okay . Please take care of yourself. "
Gungun : Thank you.
He walked to take his car too but suddenly he stepped back. He came again towards Gungun's car
" Do you like ice cream ?"
Gungun  : What ?
" I think you definitely need a break . You are still on the upset mood only."
Gungun ; Nothing like that .
" Please chill yourself with this ice cream . "
Saying this he bought ice creams from the kulfi waala of the side road.
" Don't be hesitant to have it . I am not a kidnapper or any thief . You can come out and have it without any fear . I am a very good guy . "
Gungun smiled and he also smiled
" Thank god finally you came out from the car . I am Anubhav . "
Gungun : I am Gungun
Anubhav : So have it Gungun Ji
Gungun took ice cream from Anubhav's hands. They both ate their ice creams
Anubhav : I don't know what had made you upset . Whatever it is just forget it and chill yourself  by having ice cream. All tensions, sadness will melt soon.
Gungun : If one cup of ice cream is these much capable then why don't every one in this world is not trying this ?
Anubhav : I actually tried one of my methods towards you for removing tensions. If you find it's crazy then yes I am crazy.
Gungun : It's not craziness , actually it cheer up my mind too, Anubhav .Thanks for the ice cream. And yeah here is the money . I am sorry it's 500 rupees.
Anubhav ; Ice cream is not that much costly Gungun. Keep it with you itself. I will buy the money some other day.
Gungun : But how ? When will we meet again ?
Anubhav : Just like we met at the most unexpected way at this road we will meet at most unexpected moment any other time . Bye…
Gungun looks him and he too looks her and he walks away
Aate jaate khoobsurat aawara sadkon pe 
Kabhi kabhi ittefaq se 
Itne Anjaan Log
Mil Jate Hain
Un Mein Se Kuchh Log
Bhool Jate Hain
Kuchh Yaad Reh Jaate Hain plays…..
Gungun reached home and she was surprised to see Anubhav at her home
Anubhav : Gungun
Gungun : Anubhav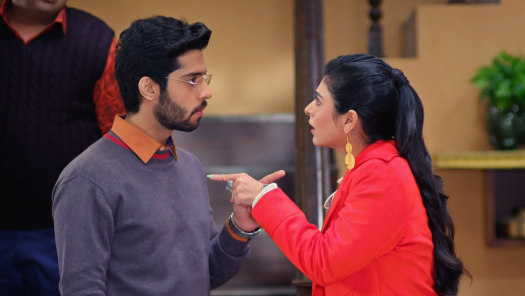 Gungun's mom : Gungun you knows him ?He is the one who came to see you today .
Gungun : What ?You mean Ladke waale !!
Gungun's dad : Haan beti