Naati Pinky Ki Lambi Love Story Review: Unusual love tale with promising portrayals
Colors' new show Naati Pinky Ki Lambi Love Story focusses on Pinky's life struggles. She is short in stature, but not in courage and determination. She is often criticized for her low height like that of a child. She doesn't feel discouraged by the society's taunts. She is most affected by her dad's opinion on her life. She loses her sister Ananya, because of her love marriage with Arjun. Pinky finds a good friend in Arjun. The story builds up after Pinky's arranged marriage with Gagan. Pinky goes to have her own take on her life and love story. She proves that height doesn't matter where aspirations are hugely tall.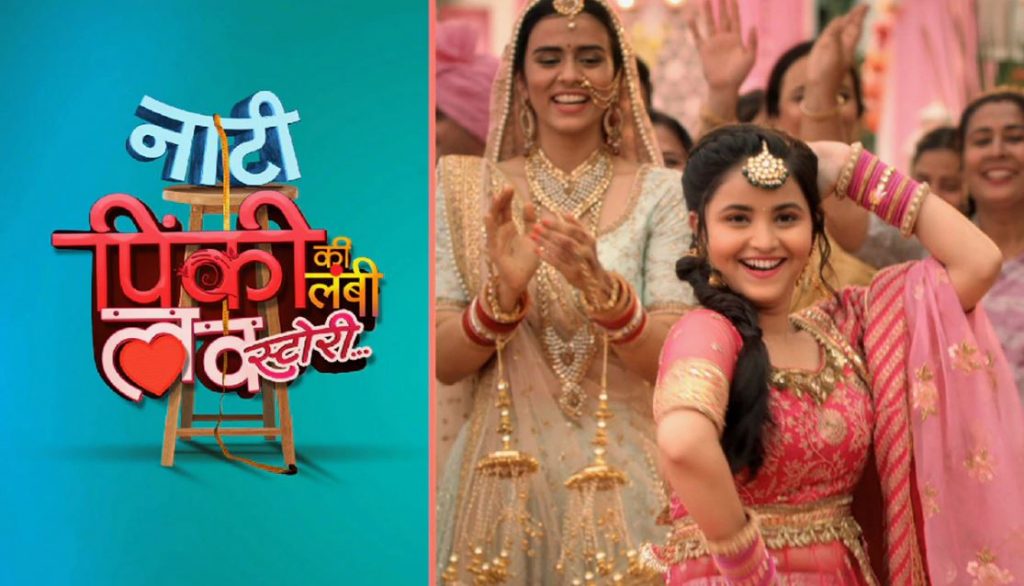 Main Characters: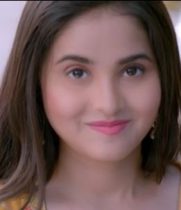 Pinky: Pinky is a cheerful, smart, pretty and confident girl. Nothing seems to break her courage and hope. She can deal with any situation in her life. She is a free-spirited person with big goals in life. She has much talent and dreams to become a stand up comedian some day. She gets vulnerable when she faces her strict father Ram. She gets married to Gagan. She doesn't find love in her marriage. She awaits her prince charming, who will be giving her wings to fulfill her dream. She feels rooted in the family because of her Dadi. Dadi becomes a cupid for Pinky and her love Arjun.
Arjun: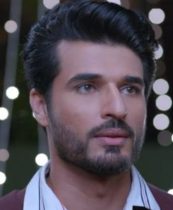 Arjun is a handsome, determined and intense person. He isn't connected to emotions since his wife's death. He loved Ananya a lot. He respects her family and is there to help them. He wants to preserve everything that's connected to Ananya. He comes across Ananya's sister Pinky, who soon becomes a friend for him. He leads his own life.He doesn't tolerate anything wrong. He believes in fulfilling commitments. He focusses much on his business and family. He has a strange connection with Pinky. He finds big support in Ananya and Pinky's Dadi.
Cast:
Riya Shukla as Pinky
Puneett Chouksey as Arjun
Pyumori Mehta Ghosh as Pinky's mum Nalini
Bharati Achrekar as Pinky's Dadi
Neelam Gupta
Madan Tyagi
Vibhuti Patil Thakur
Story: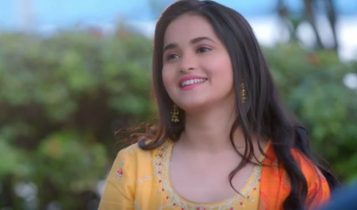 Pinky drives a car and gets caught by the police officer for being under-aged for driving. Pinky introduces herself as Lavanya Kashyap. She tells the inspector that she is not under-aged, she is an adult, but her height fell short to justify her. She tells that its due to her parents' habits that she has got so short. She convinces the officer and makes her way ahead. Shraddha is seen dancing on a song. She gets praised by her mother. Pinky arrives home. Dadi asks her to come inside from the back door. Pinky is much scared of her rigid dad.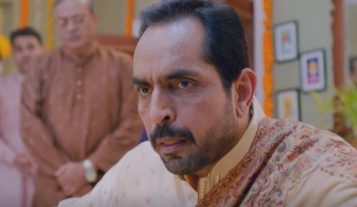 Pinky hears the ongoing conversation between oldies about the age difference necessary between a husband and wife. She hides from her strict dad Ram. He lectures on marriage relation and opposes Sharma ji's choice. She takes a difficult path to enter the house. She hides in the big utensil and by the time she reaches home, she gets stinking. She tells her mum Nalini that she had gone to meet Gagan. Nalini asks her to marry Gagan, since they found the alliance after much hardships. Pinky is aware that she was losing good proposals due to her short height. She tells that she had gone to help out Gagan. She asks her mum not to cry as if she is going to die.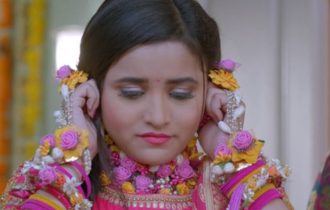 She cheers up Nalini. She tells that she will be wearing her sister's Lahenga. She misses her sister Ananya, who passed away. Servant informs Ram about Pinky falling inside the utensil. He gives Pinky's earring. Pinky enjoys her haldi function. She dances nicely. Ram comes to stop her. He is much angry. She gets saved from Ram's anger. Ram confronts her and punishes her for her mistake. He makes her do sit ups. Nalini asks him not to lose Pinky to satisfy society norms, since they already lost one daughter. He stops Pinky and sends her. He cheers her up by getting a costly lahenga for her. Pinky has lied to him that she went to meet a friend.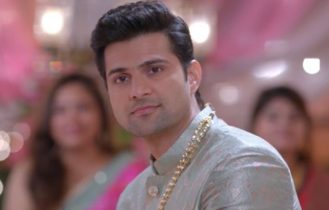 Dadi asks the reason for lying. Pinky tells her that she didn't wish any other drama. Sangeet function brings light moments in the family. Gagan arrives there. He steals Pinky's poetry. Ram learns about Gagan's talents. He likes the poetry and humour. Pinky goes for her performance. She fails to reach the mic level. The guests laugh at her. Ram feels embarrassed due to her. He calls off her performance. Pinky gets too sad. Dadi apologizes to her. She motivates Pinky. She doesn't think Gagan is the right guy for Pinky, since he took help from Pinky for his performance and didn't even give her any credit. The power failure occurs. Pinky is needed to fix the fuse, since just a short person can enter that place. She feels important. Ananya's husband Arjun comes to help Pinky. She later gets married to Gagan.
Our Take: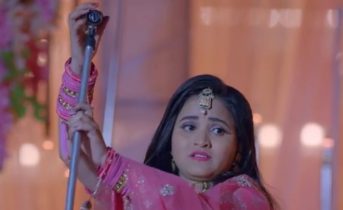 The show brings a social issue in limelight. The concept around a short girl will relate to the audience. Many a times, such things are seen in real life when people get condemned for their height, complexion and looks. The story is a light take on the complicated concept. Pinky's character is full of energy and determination. She describes self-confidence and positivity. Other characters of her family members are apt. Gagan's selfish character got predictable since the very first episode. Arjun is someone to surprise the viewers. Arjun's character is intense, multi-layered and intriguing. Like his entry, his life's journey will be presented in an interesting way.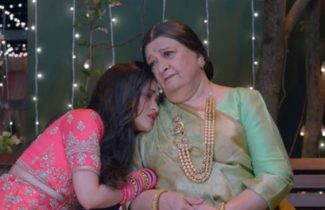 Pinky and Arjun will become life partners. She falls for the tall and handsome Arjun, her late sister's widower. Story will focus on Pinky's dreams and career as well. Coming to the actors, Bharti shines as the sweet and friendly grandma. Riya and Puneet come up with good performances as the leads. They are sure to strike an amazing chemistry in the track building up. Supporting cast fills up good places. Costumes and visuals are bright, colourful and appealing. Story pace is fast by now. It doesn't drag much. The characterization got clear very soon. The show holds good potential.
Overall:
The show is a family entertainer. Its passes a good message to rule out biasing on any term. The person's true potential lies in himself, not his outer traits. The show is promising. It can get better with the leads chemistry highlighting more.
Our Rating:
3 out of 5
Feel free to post your reviews in comments below. All off-topic comments will be deleted.