Hey guys so here is the next chapter and please enjoy and give comments…
CHAPTER 2
Manik was playing Bulleya song in his guitar.

Avni, navya, Kabir and Neil come there and smiles.
Neil:- Manik……
He faces them.
Avni:- wow Manik, aaj toh break up song hai.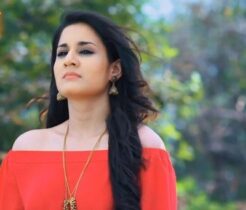 Neil:- avni yeh break up song nahi hai. Even If it is what is the problem.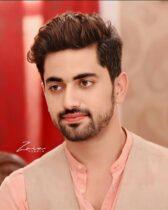 Avni:- I was just asking. Did anyone break your heart.
Manik:- guys chill. There is no one in this world who can enter my heart. Because I had closed all the doors.
Kabir:- who knows it?
Navya:- Kabir is right. And the lock of your heart is not that much old, that no one can open it.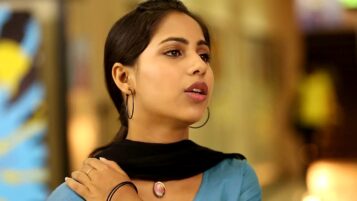 Manik:- really.
Everyone hums :- really.
They laughs and plays.
Avni:- Manik, did you see the result?
Manik:- yes.
Avni:- someone got 716 marks. But exam was too tough. I thought no one will get above 700.
Kabir:- sahi hai yaar. Anyone knows who is that genius?
Navya:- no idea yaar. I think that girl is very private. Didn't give any interview.
Neil:- may be because she didn't like these interviews, publicity and all.
Manik:- kuch bhi kahe, that girl is intelligent. Any college will be lucky to get her.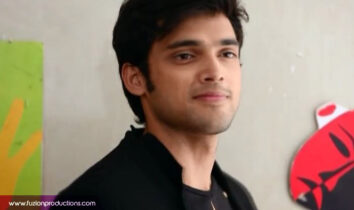 Kabir:- if she is a beautiful girl then please get her admission in our college, god.

Navya hits Kabir.
Navya:- are you mad?
Kabir:- no you are mad. Pagal.
Navya:- what did you call me? Main pagal. You..
She runs behind Kabir, while remaining enjoys their fight.
Nandini comes to periyappa, Linga.
Linga:- Amma Nandini ennachu? (What happened, Nandini)
Nandini:- can I ask you something?
Linga:- yes ask me.
Nandini:- did you also think that girls are a curse? They can't study.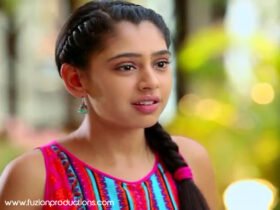 Linga smiles.
Linga:- who told this to you. Your paatti. She is mad, they are having old generation thoughts.
Nandini:- she and appa told me not to study more and get married.
Linga:- they told you.
Nandini:- Haan.
Linga:- don't worry. I won't allow it. Today there is no difference between boys and girls. Did you think about the college.
Nandini:- did you know Naina my friend?
Linga:- that Delhi..
Nandini:- Haan. She sent me information about one college. And i checked it. And it's one of the best college with low fees.
Linga:- so what are you waiting for. Go and give application.
Nandini:- but appa.?
Linga:- i will talk to him.
Nandini:- thanks periyappa. Thank you so much. I will register my name. Byy.
Linga:- byy.
Paatti:- ennachu Nilesh. (What happened Nilesh)
Nilesh:- Annan called me. He was saying to get Nandini into best college.
Paatti:- for what?
Nilesh:- to study.
Paatti:- this linka… What did you decide?
Nilesh:- Iam going to get her into xxx, Delhi college. Linganna (Linga brother) told me that there fee is low. So..
Paatti:- you are going to teach that girl. She is a girl, get her married.
Nilesh:- Amma, already we are not in a good state. Neeraj's carrier is not in our hand. Atleast Nandini..
Paatti:- do anything. I won't support you.
Nandini hugs shubha.
Nandini:- thanks Amma. I will study hard and become doctor.
Shubha:- I know it. Don't worry. Go and meet your father.
Nandini:- Haan.
Nandini comes to Nilesh.
Nandini:- appa…can I go?
Nilesh:- Haan. Go and study hard.
Nandini:- thanks appa.
She hugs everyone and bids farewell. And gets ready for her new chapter.
Tomorrow onwards her life is going to change and she doesn't know about it.
The screen freezes on the faces of Nandini who is traveling and Manik who is studying.
So how was it