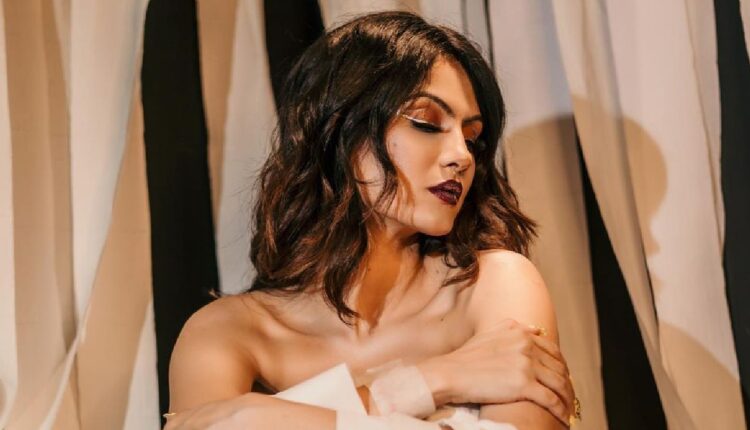 Mika Di Vohti fame Neet Mahal gives a befitting reply to trolls who were calling her 'Urfi Javed ki behen' 
Actress Neet Mahal who was one of the top finalists of the show Swayamvar: Mika Di Vohti, recently shared an array of photos on her social media where she can be seen wrapped in toilet paper rolls. Her comments section was flooded with negative comments where the trolls were calling her Urfi Javed ki behen.
One of the user commented, 'Urfi Jave ki dusri behen', another wrote, "Mika sa shadi nhi hona ki vajah sa pagal ho gaya kay aap." One of them commented on her dressing sense and wrote, "Karna Kya Chahti ho?? Ye bhi na pehnti" Neet gave a befitting reply to the trolls and wrote, "My body, my clothes, my will. Your decency, your will."
During a recent interview with ETimes TV neet talked about it and shared, "We all have inner demons, negative energy. We use toilet paper to clean our sh*t. And we use this item behind closed doors. I wanted to spread the message about how to clean our inner sh*t. That was the concept behind this photoshoot. We can only clean our inner negative thoughts and feelings by ourselves and nobody else can help."
When asked if she ever thought that her look would get compared to Urfi Javed, Neet replied, "I don't think so. Urfi can wear whatever she wants, it's her body and I won't comment on that. It is her personal choice. The thought behind my look had a purpose and a message. I don't want to compare this to Urfi's. We are on a different track."
Talking about the trolls, Neet added, "It's very disappointing thing as a woman and as a person too. It was just a theme-based photoshoot and people started trolling me for wearing a dress made of toilet paper. I am a person who wishes to live with a free mind, so I don't want such people to teach me lessons about what to wear and what not to. Why do we get judged on the various parameters of beauty? Judging women for their complexion, education, personality, skin, body type, and clothes for sure is something unacceptable. We are living in 21th century, you can't just judge a person on the basis of his/her clothes. We all have freedom of expression, right?"
For the unversed, Neet Mahal is an Indian actress and model who is known for his role in multiple Punjabi films, like Takhatgarh (2022), Dulla Vaily (2019), and High End Yaariyaan (2019). Along with movies, she also has also done several music videos.