Meri Jaan Hai Woh Character Sketch
Hey buddies I know you are thinking that she is unable to post the running ffs why new one? This is for a dear reader Prerna Vadhera. This will be posted weekly once like other ffs of mine. The character sketch is as follows
Dr.Rohit Sippy:
A very famous heart surgeon. Heart throb of every girl and an eligible bachelor in town. Rohit loves his career way too much that he has no time to fall in love with any girl. He is so strict and finding him smile in the hospital premises is so hard. But he is exactly opposite if at home. Family's pride and Dadi's pet Rohit awaits you all to join his journey of love and joy.
Dr. Anurag Sippy
Rohit's younger brother Anurag has just finished his post graduation in Paediatrics. Unlike his brother Anurag has no fascination for the scalpel. All he loves is children and fun. Anurag is a very cheerful person and anyone in the hospital knows him by his smile. Its rare to find a frown on his face. The family expects a lot from him as his brother had set the standards high. Without taking that pressure on mind Anurag is happily dating his collegemate Prerna . Though families know about them they await Rohit's marriage to move the matters further.
Dr.Prerna Vadhera
Prerna is a gynaecologist by profession. She met Anurag during her MBBS journey and fell head over heels for him. 2 years of friendship and 6 years of love has got them together. On the insistence of Sippy's she has joined THE SIPPY HOSPITAL. The doting sister of Viren  Prerna is a bundle of joy. Join is to witness Anupre love journey
Sonakshi Goenka
The top actress Sonakshi is the best in her field. Just one show Kahani Parvati Ki has taken her to new heights. The daughter of Goenkas had  no compulsion to work out of their company but her passion for dance and acting has taken her to her destiny. The dream girl of many men is single in her life. Like every girl she too awaits her prince charming and her fairytale love story. Stay tuned to see how it comes true.
Kartik Goenka
Sonakshi's younger brother Kartik is witty and cheerful. Unable to see him as a CEO his dad Manish has sent him off to prove his worth.  This has made no difference to Kartik. Perhaps the entry of his angel is needed to bring a difference. Stay connected to witness it. And by the way dont forget food when you think of him. Yes Kartik is a huge foodie.
Viren Vadhera
Prerna's elder brother Viren is a lawyer by profession. Happily married to his childhood love Jeevika, Viren dotes over her like anything. Prerna is the apple to the eyes of both Viren and Jeevika. Having lost their parents so young Viren and Prerna grew up with their Bua. Viren is a very protective brother and brother in law and a loving husband
Jeevika Viren Vadhera
Jeevika lost her parents in the same accident as Viren and Prerna. Both Jeevika and her sister Manvi grew up with their Beeji. After her demise and their marriage Viren brought Manvi home and adores her like  Prerna.
Manvi Arora
Jeevika's sister Manvi is a quirky girl. Her world revolves around her Di. Manvi has followed her Jija's footsteps and is a lawyer now. She has a huge crush and affection on the actor Virat. Does her crush turn into love? Stay tuned to know
Virat:
Virat is a superstar in television. Girls go gaga over him always. His one pic in social media gets a lot of likes and shares. Paired with one of the gorgeous actresses Zoya his chemistry with her is sizzling chemistry with her is the talk of the town . Rumours of their love in real life is roaming the social media. Is it true? You will know soon
Zoya:

The sizzling Diva Zoya 's career graph is spectacular. While Sonakshi is the heartthrob with her traditional shows as an ideal daughter in law Zoya is a complete actress. Her fashion statements steal the internet. The happy onscreen girl is so calm and silent off screen. She never showcases personal things on media which adds to fuel to the burning fire of Zoya Virat's love. Whats her personal life? You will know soon
Aditya Singhania
Fitness freak Aditya is a state level cricket player. Aiming the national team Aditya is on the grounds most of the time. Supported by the family and friends he never stops to aspire. He is almost inactive in any social media. All he knows is friends , family and ground is what everyone think but there is someone else too. Who is it? You may have guessed. Is it right or wrong? I will tell you soon
Naira Singhania
Aditya's younger sister Naira is her dad's princess. Her brother being out of family business newbie Naira has taken over it. Matured beyond her age Naira is very strict at office. With responsibilities all over due to her father Naitik's sudden slip into coma Naira has no time for personal life. But her heart is waiting for her Rajkumar. Did she find him? Same answer guys..stay tuned
Other characters
Veena Sippy
Rohit and Anurag's mom.  Very supportive and a cool mom
Dr.Naren Sippy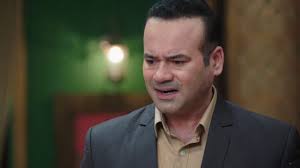 Father of Rohit and Anurag and founder of Sippy hospitals. Very strict and conservative
Manish Goenka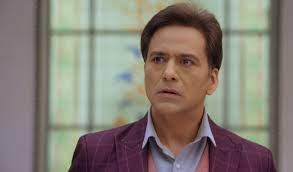 Kartik and Sonakshi's father. Wants to mend Kartik. Very supportive to Sonakshi
Swarna Goenka
Kartik and Sonakshi's mom. Currently upset with Manish's decision . Dotes on Kartik. Accompanies Sonakshi everywhere
Naitik Singhania
A cool dad who dotes on his daughter as his princess. A recent accident pushed him into coma.
Akshara Singhania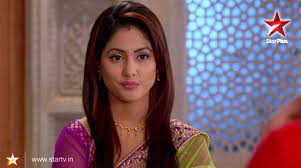 Akshara is the ideal bahu any family wants. Currently broken by Naitik's accident. Akshara helps Naira in office.
Shwetha Vandhera
Viren and Prerna's bua. She brought them up after the demise of her bhaiya and bhabhi. Dotes on Jeevika and Manvi like her own daughters
Hey guys these were the main characters. Do tell your opinion in the comments.Next episode will be posted maximum om next week same day. If I find time before it Ill post it earlier than that.
NOTE: LOVE IS IN THE AIR NEXT EPISODE BEFORE 5 pm today