hello friends.. here is the next episode.
MUMBAI:-
Ranveer calls sirat..
Sirat:hello..Ranveer..
Ranveer: Where are you now?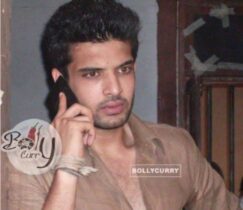 Sirat:iam at my house only with maudi..
Ranveer: our medical camp for visiting that village is confirmed..so we are leaving today afternoon. So you also come with me..
Sirat:but..but you are going with your hospital memebers then how can..can i?
Ranveer: you want to collect herbs for maudi under that Jubilee hills right? That downgrade of hills is just near the village which we are visiting for medical camp. And i can travel with you and join my hospital team there and you can go and collect herbs..so come on..
Sirat:ok..as you say..
Ranveer:but who will take care of maudi in your absence?
Sirat: don't worry..my friend will take care of her.

Ranveer:ok..done.
KARTIK'S HOUSE:-
Kartik goes to his house after college and gets suprised seeing niya still there..
Kartik:you are still here?
Niya:yes.. thought to spend time with naira as she was alone.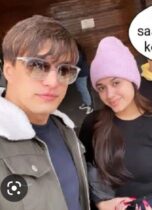 Kartik:that's good.. actually she would be busy daily with her dance academy but today she declared holding as her birthday treat for children.
Niya: that's good actually.
Then naira takes and gives the bag to kartik..
Naira:kartik..i have packed all the documents along with pendrive in this bag..You can take it and go..
Kartik:thank you for doing my work. I hope i fulfill my dad's wish..
Naira: don't worry..you will surely finish it..i will pray for you till you return.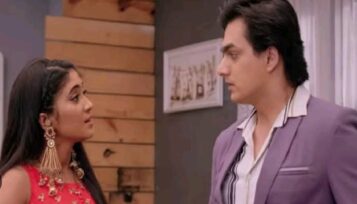 Kartik smiles and goes while niya smirks seeing naira..
Niya in mind: i see who will answer your prayers naira..
PARALLEL SCENE:
Ranveer cuts the call after speaking with sirat and he walks sad recalling the fight with dad..
Ranveer in mind: i love my dad but how can he be so selfish for money and fame? I can't give up sirat for my dad's bad thinking..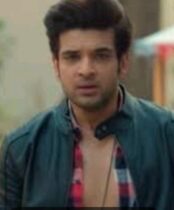 Suddenly Kartik car hits Ranveer who was walking in middle of the road and kartik gets tensed and he stops the car and immediately goes out..
Kartik in mind: why do i have fate to hit people always? Krishna Ji..i hope the person doesn't get hurt..
Kartik sees Ranveer not hurt and he helps him stand up..
Kartik:iam really sorry..
Ranveer:no..it's not your fault. It's my fault for walking on middle of the road..i should apologise you.
Kartik:it's okay..but be careful next time because sometimes the overspeeding vehicles can also come.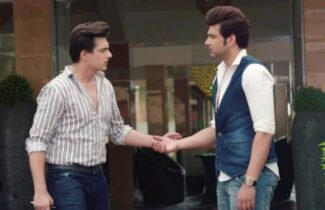 Ranveer:yeah..i will be. I lost my concentration due to some problems..so i dint watch my steps..iam really sorry for it.
Kartik Pats Ranveer and..
Kartik: don't be sorry..but never lose your mind even when you have life threatening problems. If you lose it..it will lead your life in wrong path..i hope you understand it..
Ranveer smiles and hugs him..
Ranveer:i understand it..thank you for giving me some valuable advaise. I hope if we cross paths again..we meet in a good situation unlike this.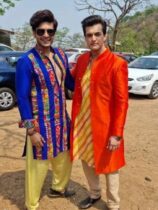 Kartik:we will surely meet..
They both shake hands and depart from there..
COLLEGE, UDAIPUR:-
Kuhu and mishti are listening to class while kuhu notices mishti lost..
Kuhu whispers:mishti..concentrate on class orelse if professor finds that you are lost then iam sure he will make you his enemy for his entire lecture.
Mishti:i really miss Abir..i don't when he returns..he is not telling me yet.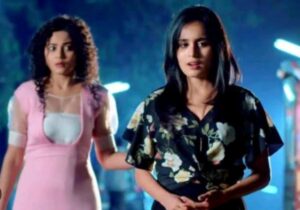 Kuhu: arrey mishti..you can think about Abir once the lectures are over and even you can have romantic dream with him but now just concentrate on your studies..
Mishti:iam trying..but..
Suddenly professor shouts..
Professor:miss.mishti and kuhu both of you get out of the class..i don't like people talking in my class. So get out both of you..
Mishti and kuhu stands and the apologize..
Mishti:sorry..sorry sir..we won't talk again.
Kuhu:yes sir..give us a last chance sir..
Professor:fine but I'll allow you to sit in my class if you two explain what i teached you now..
Mishti and kuhu blink blank and so the professor chases them out of the class and they fight with each other standing out..
Kuhu:it's all because of you..
Mishti:no..it's because of you. If you had kept quiet we wouldn't have came out..you started to talk first.
Kuhu: i just told you to concentrate but you only was talking about Abir.
Mishti: i don't care what we talked but you are the one who started conversation.. accept that you are at fault.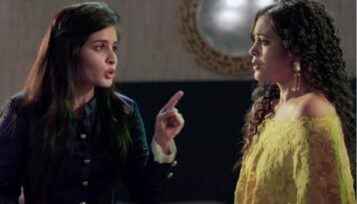 Suddenly professor comes out and stares at them angrily while kuhu and mishti becomes silent seeing him..
Professor:do you two think this college as college or fish market? If you can't stop making noise then i will make you two out of college..so better shut up.
Professor goes while they two stand silently and mishti again thinks about Abir..
Mishti in mind: my mind is always around Abir..i miss you so much Abir. Please come back soon..
Suddenly she sees Abir in front of her coming and gets emotional and she runs and hugs him happily..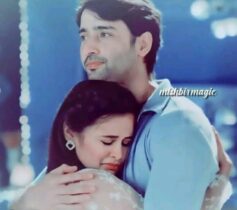 Mishti:you know how I missed you..how dare you leave me and go? Hereafter don't go anywhere..
Rohit who is the one who mishti hugged thinking as Abir gets suprised..
Rohit in mind:i went to my native place for 1 month. So mishti have missespd me.. that means she is in love i guess. Now it's time to confess my feelings..
Kuhu sees this and gets shocked and she immediately runs and pulls apart from Rohit..
Kuhu:mishti.. what are you doing? Why did you hug Rohit suddenly? What he would have felt..
Mishti realises that he is Rohit and gets embarassed..
Rohit:it's okay if mishti have missed me..
Mishti:arrey..no..no..i was missing my best friend Abir. So i was thinking about him and suddenly you came and insaw him in you and hugged you by mistake and iam really sorry..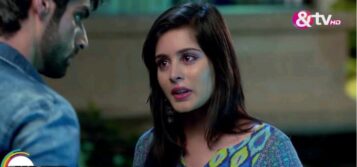 Rohit gets frustrated hearing this but he controls his anger to not make mishti doubt his feelings..
Rohit:it's okay..i understand.
Mishti smiles and goes with kuhu while Rohit stares her..
Rohit in mind: always Abir..abir.. Abir.. what do mishti see in him? Iam acting so good in front of her but she is not even giving me importance. I even made Abir get bad name in front of her but also she is behind him. I should do something so that she loves me or i should marry her forcibly..
GOENKA HOUSE, UDAIPUR:-
Goenkas and bani tries to wake veer but he doesn't wake up..so they take him to hospital immediately..
Manish: doctor.. doctor..he suddenly fainted. Please check him..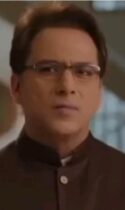 Doctor:iam just working doctor. Wait for some minute..our senior doctor will come and check on him.
They take veer inside ICU while the family waits outside and dadi prays..
Dadi:arrey bhagwan..you never hurt your worshippers right? Veer just thinks you every seconds.. please make him fine. Nothing should be wrong with his health..
Suddenly the senior doctor who is also his regular check up doctor for veer examines him and comes out..
Andy: doctor..why did my son fainted all of a sudden?
Doctor: He dint recover from brain tumour completely yet. And he have some injuries on the head..did something happened recently?
The Goenkas and bani gets shocked..
Sumitra:do.. doctor.. what.. what are you saying about br..brain tumour?
Doctor: don't you all know that mr.veer was diagnoised with brain tumour before three months ago?. He regularly comes here for treatment and also i prescribed him medicines too.. and for these three months he was recovering well.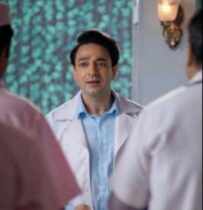 Everyone gets shocked again and bani recalls all his strange behaviours..
Bani:now i understand why veer got headache frequently and told reasons to excuse himself.
Sumitra:he was sleeping more too..
Doctor:so you all don't know about his disease?
Andy:he never told us about it. He frequently doesn't come to work nowadays but i never thought this was his reason. He had hide it from us..
They all gets sad while Sumitra and Andy gets emotional..
Sumitra:my son was battling with this disease alone..and..and i never knew that my son was suffering. I'm a bad mum..

Sumitra cries while everyone tries to console her..
Doctor: actually please calm down. Now i need to tell the matter immediately. Till now he was getting recovered. But some injuries made a small trouble stopping it from recovering. The injury have made to form a clot in his brain..so it should be removed immediately to make him recover.
Everyone gets shocked again..
Bani:do you mean that veer should have brain surgery?
Doctor:yes.. that's the only way.
Bani: doctor..but i heared that brain surgeries have many complications too..

Doctor:yes it have. He may forget his memories after surgery but we have to take this risk to make him recover from brain tumour orelse it can become danger to his life..
Everyone gets shocked and they all cry..
Dadi:why krishnaji is punishing us like this? What did that veer do that he is suffering like this..

Doctor:guys..guys..if you get broken down like this then how will you handle veer? You have to provide him support and give him courage to face this..so to do it you all have to be strong.
Manish:, we will be doctor.. please give us some time.
Doctor goes while everyone still cries..
Manish: now we should decide immediately about the best surgeon for veer.
Sumitra: Manish ji..i don't want veer to forget us..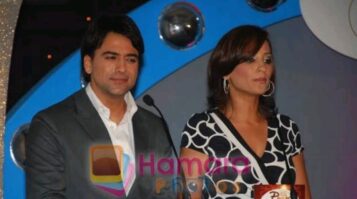 Manish: memories can be recollected but we can't recollect life. So we have to do his surgery to make him recover..so please everyone understand it and stay stron atleast for veer.
Andy:yes..Manish bhai is right. We all should be strong and give courage too veer and specially we should never break in front of him. And we have to do his surgery too..
Sumitra: then search for the best surgeon for my son.
Bani slowly gets up from them and she goes near veer's room and looks him through glass and gets teary and recalls all the moments enjoyed with him since childhood..
Karta nahi kyun tu mujhpe yaqeen
Kyun mere dil ki tu sunta nahi
Hmm…
Tere bagair kitna tanha sa hoon
Aalam yeh dil ka tu samjhe kabhi
Hai pataa yeh tujhe
Na jee sakunga bin tere
Phir bhi kyun mujhse judaa… Tu…
Bani recalls the mud incident..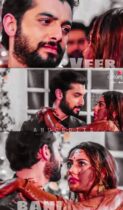 Tu hi hai
Tu hi toh hai
Mera junoon
Tu hi hai
Tu hi toh hai
Dil ka sukoon
Tu hai jiske bina
Main jee na sakun
Aa phir jiyein shaamein wahi
Chal phir wahi hum baatein karein
Bechainiyon ke phir silsile hon
Phir dil mera yeh aahein bhare
Zyada nahi toh thodi sahi
De de mujhe wohi zindagi
She recalls how she took care of him when he got injured at first..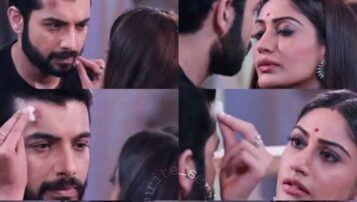 Aa mere nazdeek tu
Ye faasley mujhko ghere
Hai pata ye tujhe
Na jee sakunga bin tere
Phir bhi kyun mujhse judaa.. Tu…
Tu hi hai
Tu hi toh hai
Mera junoon
Tu hi hai
Tu hi toh hai
Dil ka sukoon
Tu hai jiske bina
Main jee na sakun
She recalls their cute fights..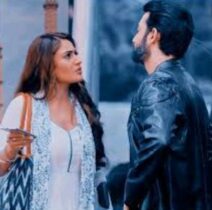 Qubool nigaahon ki
Na ho woh duaa
Jisme yaar ke deedar ki talab na ho
Meri to har duaa mein tu hi hai
Tu hi hai..
Hai yeh pata
Jaana hi hai raahon se teri door mujhe
Mumkin nahi hai mere liye
Par bhoolna hi hoga tujhe
Ishq ke aage hai jo jahaan
Ae dil le chal mujhko wahaan
Jo bachi mujhme teri
Unn khushbuon se tu kar riha
Hai tujhe ab mera
Haan alvida, alvida…
Phir bhi kyun dil kehta…
She recalls their cute tom and jerry fight and how she slipped on veer..
Tu… Tu hi hai
Tu hi toh hai
Mera junoon
Tu hi hai
Tu hi toh hai
Dil ka sukoon
Tu hai jiske bina
Main jee na sakun
O.. dildara…
She gets emotional thinking off their moments..
Bani in mind: veer..i don't you to forget me..i can't think about our relationship getting distance by your memory loss.
Afterwards doctor informs the family to visit veer as he regained consciousness and the family comes and visits veer and bani too goes inside and sees him emotionally while everyone provides support and courage to him..
Veer:i apologize to everyone for hiding my sickness. I thought not to disturb your happiness and that's why i hid it. And also i was recovering well..so i thought i will become normal..but..
Andy:leave the past which already happened. Now let's just focus on your surgery..
Veer:when you all are there with me then i don't fear for surgery or its complications..even i forget you all..you will surely bring my memories back.
Everyone emotionally smiles while veer sees bani crying silently..
Veer:shall i talk with Bani alone?
Everyone agrees nd and goes out while bani comes near him..
Veer:why are you crying?
Bani:i don't want you to forget me..you are always my special person..iam scared of losing you..
She cries more while veer holds her face and wipes her tears and..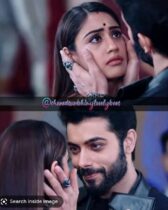 Veer:bani.. please don't cry. Actually it's good that if i lose my memory..
Bani gets shocked..
Bani:what?
Veer:i need to confess my mistake. My feelings for you have changed..i..i started to love you..i don't know how and when but my heart have fallen for you. I always dream you..and i always want to be with you. I know you had no feeling but still i had hope..and one day i thought to confess it but before that i got to know about my disease and so i started to maintain distance..but you got more closer to me than before and made my heart fall for you again..but i know you regard me as your true bestie. So i want to forget my memory so that i can change my feelings for you…
Bani cries hearing it and she recalls her moments with him and she recalls how she hallucinated him and slaps him playfully..
Bani: how dare you that you think about forgetting our relation? Iam a big fool that i dint realise my own heart.. i always wanted to spend time with you and whenever you go far away i used to get angry with you and nowadays i started hallucinating you.. i dint understand why..but now i realise that i truly love you. I can't live without you..i want you to come back successfully after surgery..i love you..
Veer gets emotional while bani lies on him hugging him..
Bani : don't worry..i will always stand by your side and support you.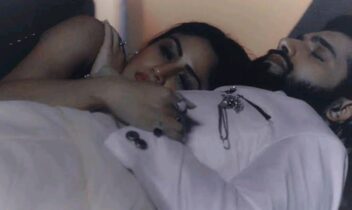 Veer smiles and..
Veer:then iam ready to do surgery without any fear. I won't forget atleast for you..
They both spend some time in room and then after sometime family enters..
Andy: veer..we were discussing about best surgeon. And we found that the best surgeon is Ranveer who works in SS hospitals,mumbai. So can you able to travel till mumbai?

Veer:yeah..iam ready.
MUMBAI:-
After the meeting overs kartik comes home angrily while naira and niya who was eagerly waiting for kartik's arrival gets happy seeing him and naira runs and hugs him..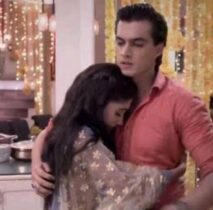 Naira: i was eagerly waiting for you kartik..i hope everything went well.
Kartik angrily pushes away naira and shouts..
Kartik: nothing can go well if i give a responsibility to a careless girl like you..
Naira gets shocked while niya smirks..
Niya in mind:now the real fun starts..
Naira:ka..kartik.. what happened? Wh..why ar..are you angry?
Kartik takes the broken pendrive and shows it to naira and throws away..
Kartik:i told you to keep this safe as it had presentations of my dad's company. But you had broken it and Chopra's refused to get merger with us without seeing our designs and its informations..it all happened because of you.
Naira gets shocked..
Naira:but i kept it safe..i..i dint even put it down..
Kartik:shut up..you have broken my dad's lifelong dream..if i tell this to him then how will he feel? If i see my dad broken then i really can't forgive you for this..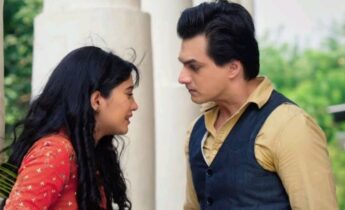 Kartik goes to his room angrily and shuts the door while naira cries..
Naira:i really don't know how the pendrive got broken..i dint do it and i wasn't been careless too..
Niya in mind:cry naira cry..this is what i want to see. Now i made kartik angry on you and very soon i will make him hate you..
Niya then pretends to be good and consoles her..
Niya:naira..calm down.. maybe it happened by mistake. Kartik is just angry..he will understand you in some minutes.. please don't cry.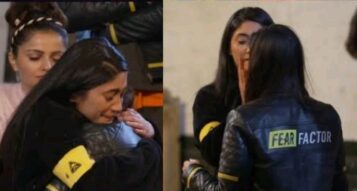 Naira cries continuously while niya consoles her..
CITY HOSPITAL, MUMBAI:-
Rehaan is seen moving his hands and nurse sees it and gets shocked..
Nurse in mind: i did whatever miss.niya told to do and i never gave him any recovering medicines..but he is getting recovered? How? Maybe it's god's will to punish that sinful girl.. if that girl dint give me money..i wouldn't have done this wrong work. Anyways iam happy that he is recovering..i hope he teaches a good punishment to that girl.
Then she calls senior doctor and the senior doctor comes and checks him…
Senior doctor:it's a good sign. He can come out of coma soon..maybe he can recover too. Keep checking on him..
Nurse:sure doctor.
EPISODE ENDS..
PRECAP:- Goenkas along with naksh and bani reaches Mumbai.
Kartik, Abir and Keerthi screams:nairaaaaa.. 
Rehaan slaps Niya.