Mehndi Hai Rachne Wali is the new offering from Star Plus. The show revolves around two distinct personalities, Pallavi Deshmukh and Raghav Rao. They come across the same path as destined and fall in love. Pallavi is widowed at a young age, while Raghav is cheated in love. Raghav lives a lonely life because of his bitter past experience in love. But, his belief in love doesn't end completely. Pallavi isn't ready to accept anyone in her life so soon, but she finds a charming heart behind the arrogant personality of Raghav. Raghav appears strict, but is too soft-hearted. His honest behavior wins Pallavi's heart. Raghav and Pallavi get into a bond of marriage.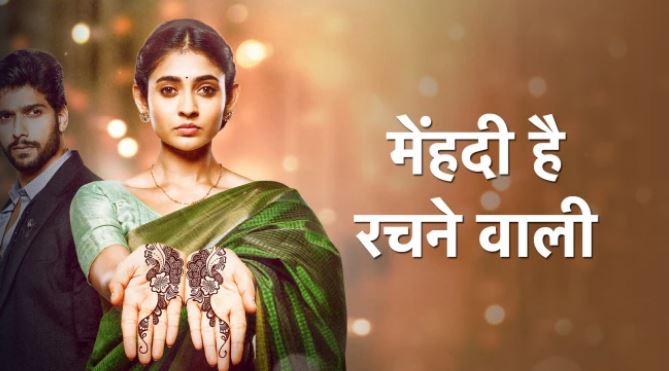 Main Characters: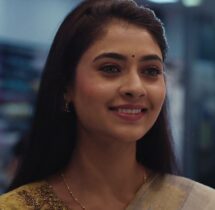 Pallavi: She is a young, dynamic, hardworking and sensible girl. She is also beautiful by looks and heart. Pallavi becomes the sole support of her late husband's family. She manages all the household chores and business. She works day and night for the betterment of the family. Pallavi has turned into a widow at a very young age, but misses her husband dearly. She doesn't think she has a place for love in her life. Pallavi closes the doors of her heart. She loses belief in love and destiny. She wants to live her life in a way that she helps others. She is a responsible girl. She loves her family a lot and can do anything for their happiness.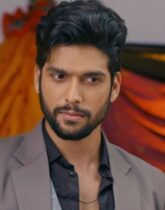 Raghav: He is a rich, good-hearted, helpful and kind man, but he appears arrogant, rude and insensitive to others. Raghav has a complex personality. He doesn't want anyone to look into his heart and know his pain. He conceals his pain by not revealing the past to anyone. Raghav doesn't realize that Pallavi has entered his life to end his loneliness. Raghav's kindness gets evident. He falls for Pallavi, without worrying that she is a widow. He respects women and loves little children a lot.
Cast:
Shivangi Khedkar as Pallavi
Sai Ketan Rao as Raghav
Milind Phatak as Vijay Deshmukh
Asmita Ajgaonkar as Sharda
Snehal Reddy as Sulochana
Story So Far: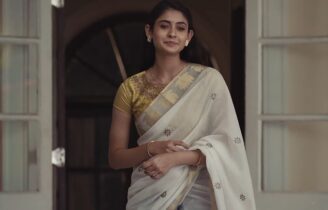 Pallavi is seen handling her work at Deskmukh saree emporium. She works hard for customer satisfaction to keep her dad's name high. It then gets revealed that Pallavi is a widow, her husband had died long time back and she is still seeing struggling in her new phase. Pallavi doesn't want to live like a widow by wearing white sarees for her own reasons. She doesn't want to hurt anyone's sentiments. On the other hand, Raghav is a lonely soul, who has tons of attitude to throw around. He is with a lady in his car and compares the lady's value with the car value.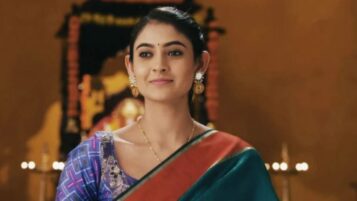 He insults her by tagging her price, but she finds his attitude cool. Pallavi gets upset when a little girl sells sindoor to her. Raghav's car breaks down at the same point where Pallavi is present. The same little girl asks him to buy sindoor. Raghav buys the sindoor just for the sake of the girl. He shows that he has a good heart, though he speaks bitter. He tells that marriage can't be on his mind, he will never marry anyone. He clears that he can't see little kids sad and bought the sindoor to keep the little girl's heart.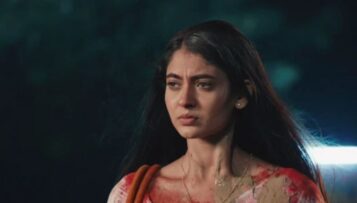 Raghav throws away the sindoor which falls over Pallavi. Pallavi tries to clean up the sindoor. She hopes that nobody at home finds the sindoor on her face. Sharda finds Pallavi with the sindoor. She hates the white sarees. She asks Pallavi not to wear white saree again. Sharda and Pallavi share a sweet bond. Sharda doesn't want Pallavi to follow the widow customs. Raghav declines the lady's offer when she is ready to spend the night with him. He tells her that she is with him just because of his richness. He gives her the money and gets rid of her. He tells that she can't insult love by the hook up.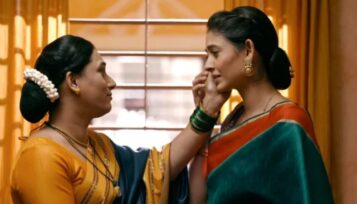 He has a deep understanding of true love, but in a negative way. He feels love kills people. Pallavi reveals that Sharda is her mum-in-law, who is more close to her than her mum. She tells that Sharda has accepted her even after she became a widow. She is thankful to Sharda for giving her a life of respect. Raghav finds a girl threatened by some men and helps her out. Sharda wishes that Pallavi finds someone in her life and moves on. Pallavi doesn't have any such plans of remarriage. Raghav gets into a fight with the men and shows his daring side. Sharda knows that love will find its way. She wants to find a groom for Pallavi. Pallavi tells that she has no place for anyone in her life.
Our Take:
There is nothing appealing as such. The story, characters and screenplay, everything looks seen before on the small screen. The show looked great by the promo, but fails to impress. Actors do a decent job. Cast is new and talented. They still need time to show their strong grip on the audience. The interest drops because of the predictable scenes. One can easily guess how the story would progress from here. Coming to other elements of the show, pace is not so slow, drama is just moderate, but the audience retention ratio seems less.
Overall:
Just a decent family entertainer. Not intriguing or any mystery carried by the story. Gpod chemistry can be expected from the lead actors.
Our Rating:
2 out of 5
Feel free to post your reviews in comments below. All off-topic comments will be deleted.