Zee TV's new show Meet brings a heartwarming tale of a young girl Meet, who takes up the house responsibilities on her shoulders after her father's untimely death. She does a duty of a son for the family. Meet is often insulted by her Dadi, who believes that Meet brings bad luck along. Meet proves to be the best child of her parents. Meet dresses up like a boy to take up a job. Meet works as a delivery person. She meets a rich guy named Meet Ahlawat. Their love story begins after many twists. The guy's alliance comes for Meet's elder sister first. Meet falls in love with Meet and gets married to him.

Main Characters:
Meet: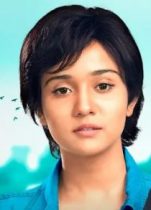 Meet is hardworking, simple, family-oriented and a dedicated girl. She has a big heart. She often makes sacrifices for others. Meet believes that outer appearance or gender shouldn't become a reason to judge anyone. Meet gets a tomboyish look and short hair to appear like a boy, just for the family's sake. Meet wants to become the family's son. Her family yearns for a son. Meet wants to fill that place. She works round the clock. She fulfills the family's wishes and necessities before time. Meet is an ideal daughter and sister.
Meet Ahlawat:

He is a rich, handsome, strong-headed and down to earth person. He is really helpful. He can risk life even to save a stranger. He has rejected many girls when it comes to marriage. He gets scared of commitment. He didn't find anyone so perfect to get convinced. Meet is an ideal son and brother. He gives his time to every relation in his family. He doesn't want to settle down so soon. He focusses on his career. He wants to make his name on his own, rather than taking an advantage of his dad's richness and name.
Cast:
Ashi Singh as Meet
Shagun Pandey as Meet Ahlawat
Sooraj Thapar as Rajvardhan Ahlawat
Story So Far: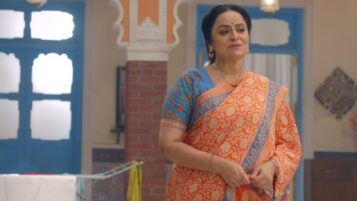 The story begins in Meet's house. Meet's sister Manushi/Mannu gets decked up. She is supported by her Dadi. Dadi tells that nothing will happen if Mannu doesn't tie the Rakhi to her namesake brother. Mannu's mum knows the emotions behind the Rakshabandhan. Meet wants to change the rituals and society's trends. Mannu's mum tells that relations are made by heart. Mannu doesn't want any stress due to their argument. She asks where is Meet. Meet is Mannu's sister, who is doing a brother's duty. Mannu calls her Bhaiya and asks her to reach soon. Mannu forgets to get Rakhi for Meet. Their mum asks her to get the Rakhi soon.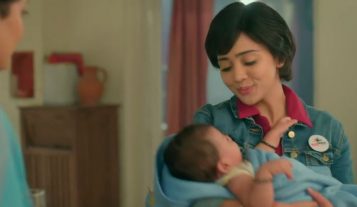 Meet sends the Rakhi for Mannu. Meet is seen delivering some courier parcels. Meet solves all the problems at home. Her mum blesses her. Dadi doesn't like Meet's job. Meet's mum tells that Meet is handling all the house expenses alone. Meet helps a lady in assembling a cradle. She sings a lullaby for a baby. She gets praised by the lady. On the other hand, a laborer's son is seen hanging to the edge of a building. The construction site labor fail to save the boy. A guy Meet Ahlawat enters the scene to save the boy. He relaxes the little boy by telling a riddle. He saves the boy. The boy's dad thanks him for saving his child.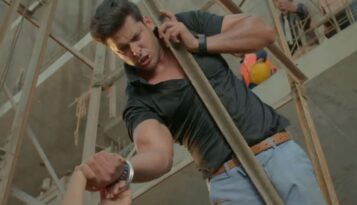 Meet Ahlawat speaks to his friend. He wants to make his career on his own. He leaves for Chandigarh. He comes across Meet. He hits her scooty by his car. Meet falls down. They get engaged in an argument. He wants her apology. Meet teaches him a lesson. His friend apologizes to her. She rushes home for Rakshabandhan. Mannu ties a Rakhi to Meet. Meet gets gold earrings for her mum, Dadi and Mannu. She reminds them of her dad. The family has an emotional moment. Meet plans an amazing day out with the family.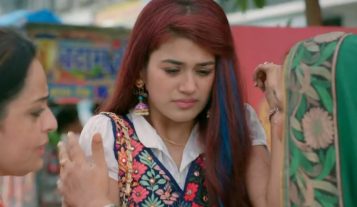 Meet takes the family out for lunch. She goes out to click Mannu's pictures. Meet and Mannu get hurt by a vehicle. Meet gets blamed by Dadi. Dadi finds her very unlucky. Meet was born along with her twin brother. The baby boy couldn't survive. Dadi blames Meet for being responsible for her brother's death. The family returns home. Meet's mum defends her once again. She doesn't want Dadi to accuse Meet who wasn't at any fault if the twin didn't survive by weakness. Meet hides her sorrow. She gets chinese food for the family. Dadi tells them that she won't become a boy if she acts like a boy, she can never become their son.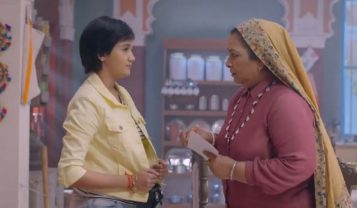 Meet stays unaffected by Dadi's insulting taunts. Meet's sacrifices are just realized by her mum. They want Dadi to accept Meet's efforts some day. Meet Ahlawat reaches home to find his family waiting for Rakshabandhan. Ahlawat family is seen. Meet has been working since three years, post her dad's death. She gets blessed by her mum. She leaves for her work at night hours also. Ahlawats cry for their elder son Tej. They want to get their younger son married by matching his Kundli well with the girl's. They ask Meet to get married.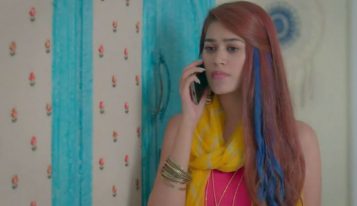 They select Manushi for him. Dadi asks Meet if she can handle things at the time of Manushi's marriage. She insults Meet for never getting an alliance. Meet has left her dreams. She wanted to become a police officer like her dad. She left her dreams to take the family responsibility. Her mum is upset that Meet sacrificed her dreams. Dadi curses Meet. She tells that no guy will marry Meet. Meet Ahlawat imagines Meet when an AC mechanic comes to repair his room AC. The man gets offended by his mad behavior. Mannu goes to a cafe with a guy. She sees Meet taking the food order at the cafe. She hides from Meet.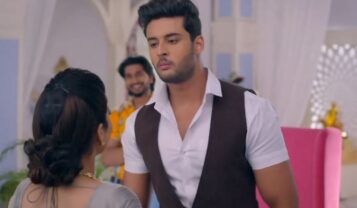 Meet still catches her at the cafe. She asks Mannu about her lies. Mannu asks Meet not to get overprotective. Meet wants to take care of her family. Meet meets Meet Ahlawat at the construction site. She saves his life. She thinks he was going to die by electrocution. She expects him to say thanks. He tells that he wasn't going to die. She asks him to think of his family. She asks if he is crazy. She introduces herself as Meet. He asks her why did she find his name. Meet tells that she is telling her name. Meet Ahlawat introduces himself by the same name. She asks him to change his name from Meet to anything. He wants her to change her name. Meet arrives home with a short dress for Mannu as per her choice. She wants Mannu to look her best. Meet's struggles go on to win her Dadi's heart.
Our Take: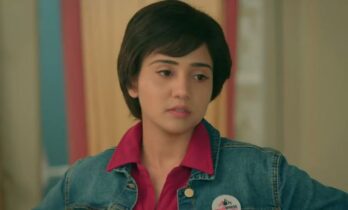 Firstly, the lead actors do a commendable job. Ashi and Shagun make a good pair, and also prove their acting skills by striking the wonderful chemistry on screen. Ashi is very perfect for the character of Meet. She does total justice to the character. Surprisingly, Shagun looks so natural in the male lead's role. Their scenes go so smooth that it becomes more likeable. Secondly, the story is a winner here. The show concept is about the lack of appreciation witnessed by the girls in their family, even though a girl can do a boy's work, a daughter can become a son for the family, but still she isn't valued as an equal.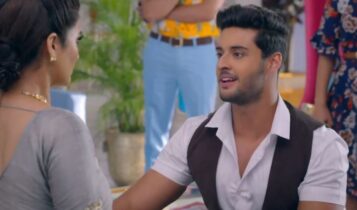 Meet becomes a son for her family by fulfilling almost all the duties. Meet isn't blessed, but accused. This brings a major twist in her life. Meet decides to change the customs of the society by eradicating gender inequality. The story is also about the male lead, his struggles, his family and the love story with Meet. The concept is unusual and really pacy. The leads scenes keep the interest high. Meet's nagging Dadi brings the repeated drama's feel, but rest of the characters are freshly written. Lastly, the drama elements of the shows are unpredictable. Different angles are brought to connect the two families. Humour, fun and filmi moments make the show a bit realistic and lively.
Overall:
A good family entertainer. Nice concept with good batch of actors. Well-written characters to get definitely liked by the audience.
Our Rating:
4.5 out of 5
Feel free to post your reviews in comments below. All off-topic comments will be deleted.