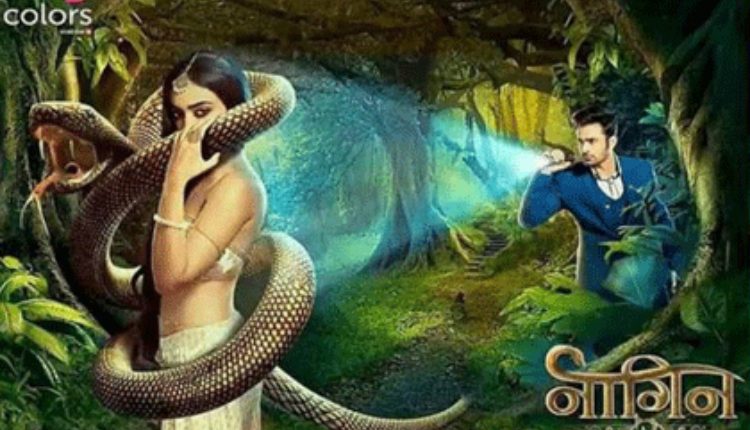 Makers RELEASE a NEW PROMO of Naagin 4

Warning: A non-numeric value encountered in /home/ftpusers/tellyu/public_html/wp-content/themes/publisher/includes/func-review-rating.php on line 212

Warning: A non-numeric value encountered in /home/ftpusers/tellyu/public_html/wp-content/themes/publisher/includes/func-review-rating.php on line 213

Yesterday one of the most awaited shows Beyhadh 2 started it's second run on TV. Now it's turn for Ekta Kapoor's Naagin 4 to make it's mark and well, it's right around the corner. The makers have already piqued our interest in the show. The first three seasons were smashing hits and well, the fourth one too is going to follow suit.
We have already seen the leads of the show in the last promo which was shared by the makers. Vijendra Kumeria, Nia Sharma and Jasmin Bhasin will take the story of Naagins forward this time. And the latest promo is making us all the more excited to see how the narrative will weave in the characters to build a captivating storyline.
Have a look at the latest promo:
Dekhiye do zindagiyon ki uljhi hui taqdeer ki kahani, #Naagin: Bhagya Ka Zehreela Khel mein, 14th December se Sat-Sun 8 PM. @Theniasharma @jasminbhasin @veejay_k pic.twitter.com/DRyO3IpuoX

— COLORS (@ColorsTV) December 3, 2019
DO you like what the makers have in store for you this time?

Warning: A non-numeric value encountered in /home/ftpusers/tellyu/public_html/wp-content/themes/publisher/includes/func-review-rating.php on line 212

Warning: A non-numeric value encountered in /home/ftpusers/tellyu/public_html/wp-content/themes/publisher/includes/func-review-rating.php on line 213