Love struggle… Will we unite? – part 2 (b) (TWO SHOTS)
hello friends..iam back with last episode 😊. It is long..so enjoy reading it and please do comment 😊.
hello friends..iam back with last episode 😊. It will be long..so read and enjoy and please comment on it..
Anand gets shocked and sneaks into the room shocking Laura but he acts as if he dint hear anything..
Laura:you? Why did you come here?
Anand:to get answers from you..what control did you loose because of me?and why will your parents kill for that?
Laura stumbles..
Laura in mind:he shouldn't know that i love him..

Laura:no.. nothing. I..i blabbered ou..out of control. I..i was upset th.. thinking of something..so to..to escape from the hall..i gave a wrong reason.
Anand in mind: shit..i thought to make her confess but still she is adamant. Why is scared of her parents this much?i will make her confess and will guarantee her protection..
Anand:fine. Now you are so upset..so to make your mood come with me to a disco party where my movie set people are there too. So that you will feel better..
Laura:no..i don't want to come. Please leave from here..
Suddenly grandma and grandpa enters and..
Grandma: what's wrong with you child? If you go out only you can feel happy..so go and enjoy with Anand and come.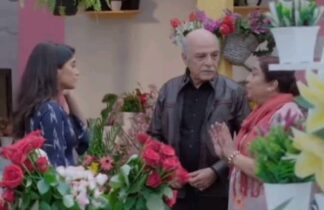 Grandpa:yes.. don't tie yourself inside the house. Just go out for sometime and come..
Laura:but iam not interested..
Grandma: you will get interested when you go with him. So just go now without giving any excuse..
Without any options Laura agrees and she goes with Anand and she stumbles before entering the disco party..

Laura:why..why is this place looking like this? please take me soon from here ok?
Anand:ok..i will take you soon. This place is where you have to dance and enjoy.
Laura:what? So i should dance?
Anand:yes.. don't feel bad. You will enjoy once you go inside..
Anand takes Laura inside and introduces her with his movie mates and later they meet kejriwal too..
Kejriwal:who is this Anand?
Anand:she is my friend in mumbai. Her grandparents are living here so she came here to stay for few days and it was a coincidence that we met here also sir.
Kejriwal:ohh.. that's sweet. Beta.. Anand is so good..so enjoy with him nicely here.
Laura becomes sad..
Laura in mind: he is so good..that's why my heart have fallen for him. Even i want to spend time with him but i shouldn't because when i get closer then i can't control myself and it will be very difficult to part away as my parents wont allow for this relation..
Laura:ok sir..
Kejriwal smiles and talks with Anand for some more time while Laura feels dizzy and gets shocked..
Laura in mind: what happened to me suddenly? Why am i feeling dizzy?i should drink some water..
Laura sees somewhere a liquid kept on glass bottle and thinks it as water..
Laura in mind:thank god..water is there. I will go and drink some water.
Laura goes and drinks that glass full of liquid..
After some time anand finds Laura not there near him and gets shocked..
Anand in mind:where is Laura? She was standing with me only then where did she go?
He looks here and there and suddenly he sees Laura standing on the stage and and gets shocked..
Anand in mind:ohh godd..what is she doing on stage? Why is she standing weird?
Anand immediately runs and holds Laura..
Anand:hey..what happened? You was with me only right then why did you come here?
Laura sees him in intoxicated manner and pushes him angrily..
Laura:you..you..you idiot..rascal. you know how i love you? I love you Anand..but why dint you propose me yet?

Anand gets shocked on her behaviour and he sees her holding wine bottle..
Anand: i think she has drunk that's why she is behaving like this. But why did she drink?
Laura:iam asking you only..why dint you propose me for marriage? Come we will run away and marry because my parents will kill me if they know that i love you.
Anand gets shocked on her behaviour..
Anand:no..we will wait for sometime. Your parents will accept us..
Laura hugs him and cries..
Laura:no..my parents won't accept any love marriage that too you are different religion so they will surely chase you away from me.. so please don't leave me. I want only you.. please marry me nowatself and we will live somewhere happily.

Anand in mind:so she loves me truly. Now i found the reason of why she was scared..it's because of her strict parents i think. Now i have to control her as she had drunk..
Anand hugs her tightly and..
Anand: see..now we are in dancing club..so we will dance nicely and then we will get married ok baby?
Laura gets convinced and smiles..
Laura: okay..
They both hold each other and dance romantically..
Aaha Adada Penne
Follow om Vinnaithaandi Varuv…
on Bandsintown
Un Azhagil Naan Kannai Simittavum Marandhen
Hey Aanal Hey Kandaen Hey
Oar Aayiram Kanavil Hey Karaiyil
Yen Aayiram Iravum
Neethaan Vanthaai Sendrai
En Vizhigal Irandaium Thirudi Kondai
Oh Omana Penne Omana Penne Omana Penne
Omana Penne Oh mana Oh Omana Penne
Omana Penne Omana Pennn Omana Penne
Unnai Maranthida Mudiyathey
Omana Penne Uyir Tharuvathu Sarithaaney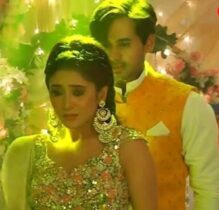 Hoooh Nee Pogum Vazhiyil Nizhal Aavaen
Hoooh Kaatril Asaigirathu Un Selai
Vidaigirathu En Kaali
Un Pechu Un Paarvaiii
Naganrthidum Kavalai Iraivai
Oooohh Oooohh
Piranthalum Inainthaalum
Uyir Koottin Sari Paathi Unathey
Un Inbam Un Thunbam Enathu
Yen Muthalodu Mudi Vaanaai
Omana Pennae Omana Pennae Omana Pennae
Omana Penne Oh mana Oh Omana Pennae
Omana Penne Omana Penn Omana Penne
Unnai Maranthida Mudiyathey
Omana Penne Uyir Tharuvathu Sarithaaney
Continued on Next Page…