LOVE IS BEYOND AGES – Vani and Abhigya SS (Chapter 1)
LOVE IS BEYOND AGES – Vani and Abhigya SS
Hey guys, this is aldy back with a new story. I am dedicating my story to jasminerahul, who suggested me to write a story…. I hope everyone loves it…please comment below…….
So , we can start now……
Charactersketch
Abhishek singhania :- father of veer. A widower. Veer is his everything. Brother of Purab. Owner of Singhania company – they own a mall.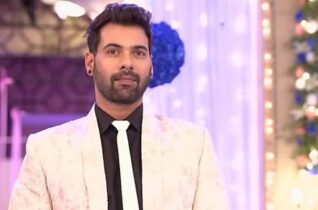 Veer Singhania:- son of Abhishek . Loves his father very much. Runs his father's business.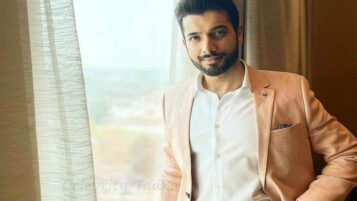 Pragya Arora:- guardian of Bani. A mother like figure for Bani. Dances and sings well. Didn't get married yet.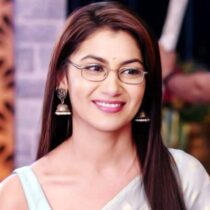 Bani Sharma:- a naughty, bold, beautiful girl. Live with Pragya, loves Pragya more than her mother. She was studying in America, now came to India.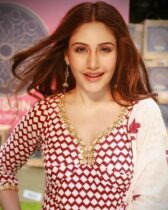 Remaining characters will be introduced in the story.
Chapter 1
A man is seen cooking in his kitchen. He was hearing pop songs. His face revealed to be Abhi. He had turned the volume very high that even the neighbors can hear it. A guy is seen exercising with his dumbbell. He gets irritated with the sound.
Veer:- papa….. Stop the music. (Abhi was busy in his cooking and music, doesn't hear veer's sound) papa…(shouts) turn the volume low…yeh papa bhi na…..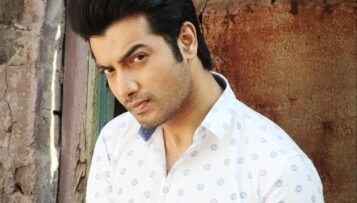 He goes down and sees his dad enjoying the music. He smiles seeing his dad happy (for him dad's happiness is his happiness). Abhi turns and sees veer and gets shocked. Veer fakes anger and stops the music.
Veer:- papa, how many times I call you, where where you? Busy with the music? Have you gone mad? That too with high volume. Only yo have to hear, not our neighbors. Even other state persons can hear it.
Abhi:- Dekho, I have a doubt. Are you my father or me your father. Tell me. You are ordering me like Iam your slave. If you have a thought like that then remove it from your mind, samjhi.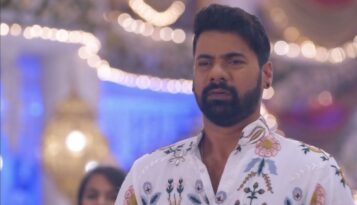 Veer:- oh hello..
Abhi:- I don't want to hear anything.
Veer:- then don't hear. Get ready fast and come to the office, samjhi? And don't go with that Vikram, I don't want you to get into any problem.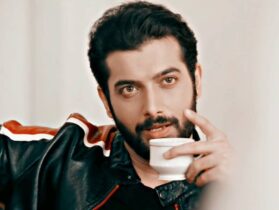 Abhi:- oh hello, he is my best friend. What is problem with you.
Veer:- I don't want to argue with you. Iam going.
Abhi:- haan, waise bhi, I don't matter to you, isn't it?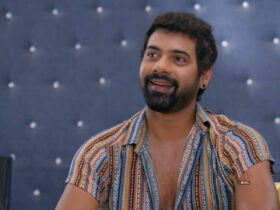 Veer:- mera pyara Papa, don't use these filmy dialogues. (Hugs abhi) bye, bye.
Abhi again get into his work and veer smiles seeing this.
*****************************************************
A lady is seen teaching dance to the students. Meera comes and asks," teacher, when will bani come"?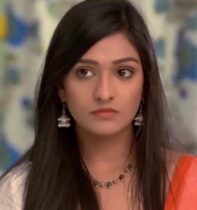 Lady's face is revealed to be Pragya. She smiles and says," she will come now, you go and wait, I will come after this."
Meera:- ok.
A car stops on their house, from which a girl comes out. Pragya and meera come outside. On seeing Pragya, the girl comes running and hugs Pragya.
Pragya:- how are you,bani?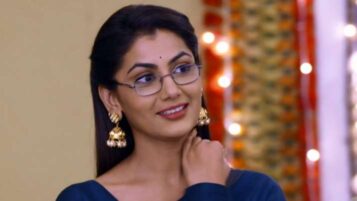 Bani:- fine, my dear Pragya aunty. Feels happy after a long time.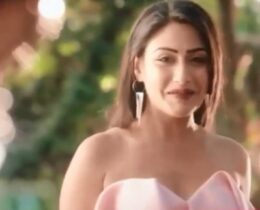 Pragya:- you have changed a lot. Become a modern diva from that traditional girl. Long change.
Bani:- America changed me a lot. (They all smiles). Aunty, please give me some Indian food, I had missed it so much.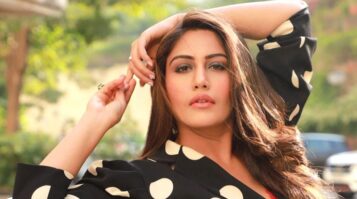 Pragya:- I knew it, had everything before your arrival.
Bani:- meri pyari aunty…..(hugs and kisses Pragya).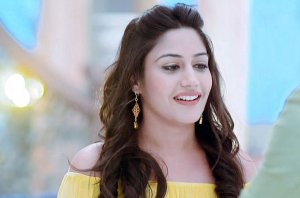 After their lunch,
Pragya:- how was America? Your stay?
Bani:- good. But I missed here.
Pragya:- Will you go back?
Bani:- not yet decided. Anyway only after Meera's marriage. (Meera blushes) ohh! She is now itself blushing. (They smiles). By the way, we have to go to shopping.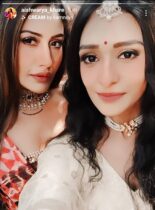 Meera:- there is a mall where everything is branded, we can go there.
Bani:- ok. Aunty, won't you come?
Pragya:- no, I have class.
Bani:- then take a leave.
Pragya:- you have become so naughty. Go and enjoy.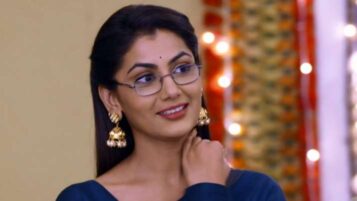 Bani:- ok.
In abhi's house. Doorbell rings, Abhi goes to see who is it. It was Vikram, both hugs each other.
Abhi:- kya baat hain, how did you remember me today?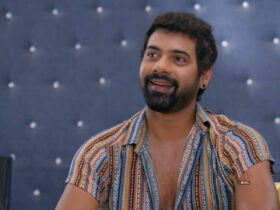 Vikram:- I always remember you. You are my bestest friend, isn't it?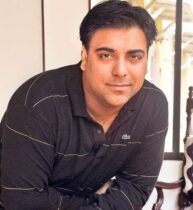 Abhi looks at Vikram who was smiling. Abhi understand the meaning of the smile.
Abhi:- Dekho, veer had restricted me from going with you. How can I disobey him?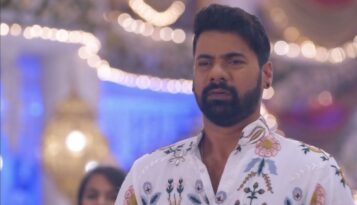 Vikram:- who is the father, you or him?
Abhi:- I.
Vikram:- then come with me.
Abhi:- but where?
Vikram:- are, arts college. She is teaching there.
Abhi:- who?
Vikram:- your to be sister in law, Maya.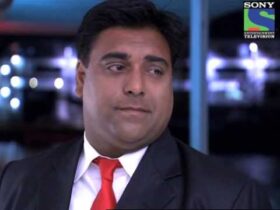 Abhi:- you, don't you have no other job than this.
Vikram :- Nahi.
Abhi:- I won't come with you.
Vikram:- you forget our friendship, our bond, everything. If you do not come with me, then I will suicide.
Abhi:- don't blackmail me. I know all your tricks.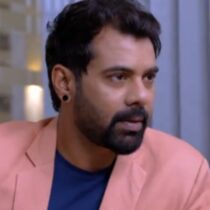 Vikram:- please come with me. This is last.
Abhi:- last time. Ok?
Vikram:- Haan.
Abhi and Vikram reaches arts college. At the same time Pragya was also coming there.
Vikram:- abhi, you stand here. I will go and talk with her.
Abhi:- ok.
Pragya was walking near abhi, both feels something. Abhi looks at her, but can't see her face through the students crowd. Pragya also turns but can't see Abhi. She goes from there, Abhi sees a bit of her face.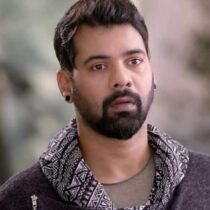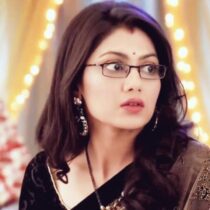 Abhi's pov:- what am I seeing, Pragya? No it can't be her. It's my illusion. But why Iam thinking about her now? Oh, Abhi stop it, you have a son, think about him. Are, where does this Vikram went? He will make me get scold from veer.
Some students comes to abhi and teases him for standing before the college. Abhi feels awkward, Vikram comes to him. Abhi try to go from there, but Vikram doesn't allow him. A police jeep arrives there from which a lady comes towards abhi and Vikram.
Jhanvi:- hey old men!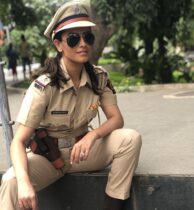 Vikram:- did you call me old? From which angle do I look old? Tell me.
Abhi:- Vikram, she is a police. Respect her.
Jhanvi:- hair had turned grey, then also stalking girls. You two will be jailed today. Constable, take these two.
Veer was working in the office when he get the call from police station, he gets shocked and goes from there.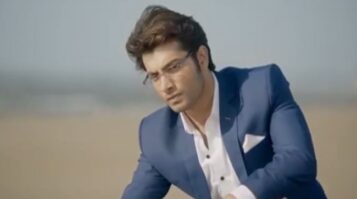 In the police station
Jhanvi was making Vikram do sit up.
Jhanvi:- stop it. Now tell me what is your name?
Vikram:- Vikram.
Jhanvi:- not your, his(pointing towards abhi).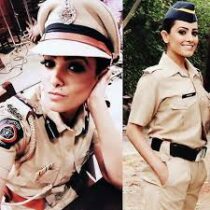 Abhi:- my name..
Vikram:- Abhishek.
Jhanvi:- I had asked you to shut up.
Vikram:- sorry Mam.
Veer:- may I come in, mam?
Jhanvi:- this is not a classroom, Mr. Come.
Veer:- thanks, mam.
Jhanvi:- who are you? What you want?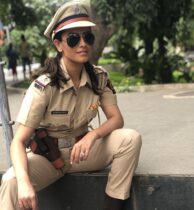 Veer:- I want him.
Jhanvi:- one minute, I think I know you.
Veer:- may be you misunderstood.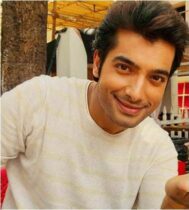 Jhanvi:- oh veer, don't you remember me?
Veer:- sorry.
Jhanvi:- oh! Iam jhanvi, your senior in the college.
Veer:- ohh! Broker jhanvi.
Jhanvi:- please talk low.
Veer:- oh sorry. How are you?
Jhanvi:- Iam fine. By the way, why are you here?
Veer:- to take him.
Jhanvi:- these stalkers.
Veer:- they are not stalkers.
Jhanvi:- then?
Veer:- this (pointing towards abhi) is my cook, I want him otherwise I can't live. And other one is my gardener.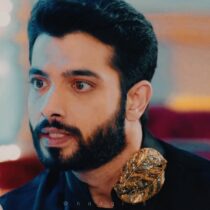 Jhanvi:- veer, why have you appointed these persons as your cook.
Veer:- he is my father's best friend? Isn't it? (Abhi looks down).
Jhanvi:- ok,ok. I will get your cook, but your gardener only tomorrow. Ok?
Veer:- ok.
Jhanvi:- then take him.
Veer:- thanks. Come Papa, sorry uncle.
In the house, veer was scolding abhi, abhi didn't speak anything, because he knows it is his fault.
Abhi:- sorry beta.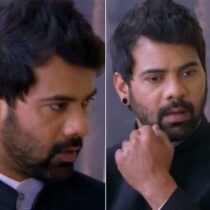 Veer:- everytime, you do something like this and will say sorry. Do you know I have no one other than you, if you get in any problem now onwards, I wil call purab uncle and you know Disha aunty's strictness. She will kill you.
Abhi:- no, don't tell them.
Veer:- papa, why are you doing like this? Please stop this.
Abhi:- I won't do this again.
Veer:- same dialogue. Anyway come and sleep. Next time onwards, if I see Vikram near you, I will call Disha aunty.
Abhi:- no, I will obey you.
Veer:- good papa. (Kisses abhi) .
Next day
Bani and Meera went for shopping in the mall.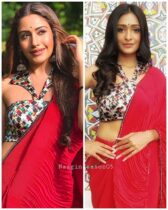 The mall was actually veer's. Veer was going to his office. Bani was shopping dresses, when she saw him. She gets shocked seeing him.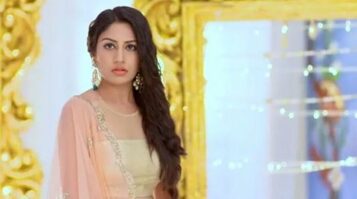 Some flashback shows, veer teasing Bani and Bani crying.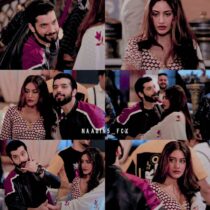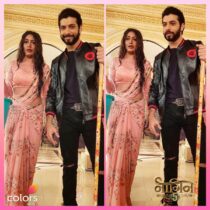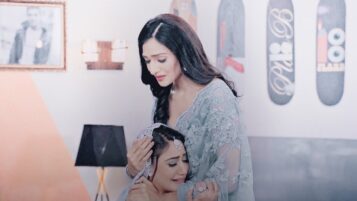 The screen freezes on Bani's face.
So how is it friends, I hope everyone like it….please comment…..I will upload my other chapters these week..