Love in Priya varrier style (Teaser)
 Love in Priya varrier style
I was walking in the road with my friend as I usually do everyday.As usual I saw two girls in a beautiful balcony.Yeah I go walking there daily morning for almost 1 month and I have seen those two girls for 29 days except two days.
All of a sudden she loaded the gun(You know Priya varrier one if you don't check the below picture)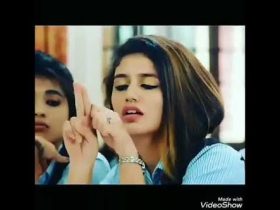 I was like ??? I don't know whom she is aiming at.I have seen Priya's video once but what is happening now?? Who is she aiming at???Me or my friendddd??? Godddd Sanskaar is damn cute and who does comes to walking with coat suit but he does.
(Yess the friend is sanskaarrrr)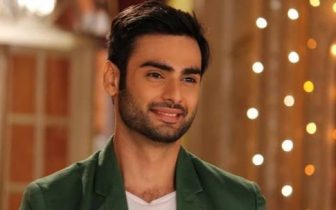 When I saw Sanskaar his smile suddenly disappeared.Man I grew up with him since childhood in orphanage.We are business partner but still now no one has proposed me .I am also hot and good looking.After all laksh is very romantic too.
But this blo*dy rascal has 99 proposal till now from beautiful girls including my crush at first standard???? how sad?? He is just waiting for his centuary.Dont think he is in a relationship he rejected all 99.Who do's like that?? Come on Sanskaar do's it man laksh get into senses.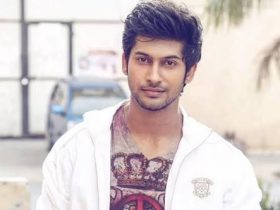 But for the first time I want a bullet to atack me.Even though I don't know the girl but she looks pretty.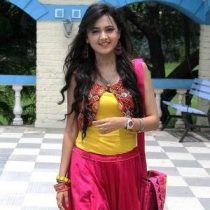 Aaghhhh wait a minute lets see who gets a shot from Ragini?? Laksh or Sanskaar???
Let's see that in next one.
Hiii guys first time writing in swaragini page.First time writing without shivika.Hope you guys like it.I added Priya Prakash things in this one.Hope you liked it.Everything has her touch.The thought just came and I thought why not to turn it into an ff.Not really a big one though.
So the ff pic itself is Priya.I guess her fans would read this.Now say me the truth how many read it only because of the title?? I need true answers.
I hope swaragini fans would give a warm welcome.If you guys give me that I bet I will write more.
So comment below if you liked it.