Hi guys!!! So sorry for late update!!!
Precap: Honeymoon episode!!!
Link for previous episode : https://www.tellyupdates.com/love-bytes-divided-by-professions-united-by-love-khktyhcseason-2/comment-page-1/#comment-6549046
Scene 1
Veena and suman see the news and get worry.
Naren: The situation is getting worse in china and Italy. Slowly U.S is also getting affected. Still we don't have this in India. But we have to be cautious.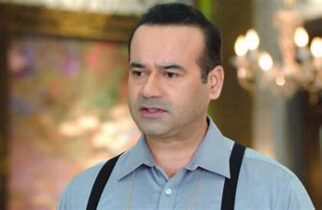 Veena: I will ask Rohit and Sona to come back soon.
Tanya: Yes mom. That's good. I will go and get the baby's vaccination done.
Naren: Tanya wait a minute. I'll too join you. Veena, we might work for extra shift in hospital. Rohan, we need your help. I will show you some places in our hospital.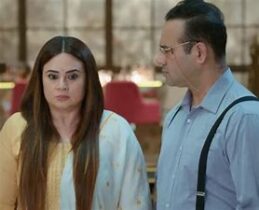 Convert those into Corona wards like they did in abroad.
Rohan: Sure dad. I will come with my team at afternoon and see the possibilities.
Naren and Tanya leave for hospital. Veena calls Sona and rohit. But both doesn't pick up as they are deep in sleep.
Sona wakes up and thinks of the last night and blushes. She kisses on Rohit's forehead and goes to get freshen up.
She baths and come to Rohit. She dries her hair standing near him. Water get splashed on his face.


He slowly opens his eyes and sees sona.
Rohit: wow. You look beautiful today.
Sona: Enough of icing me.


Rohit checks phone and sees Veena and Suman's missed calls.
Rohit: Why both of them called us so many times. Is there any problem.
Sona too checks her mobile and finds suman and veena's calls!!!
Sona: You call your mom and I'll call mine.
Sona calls Suman.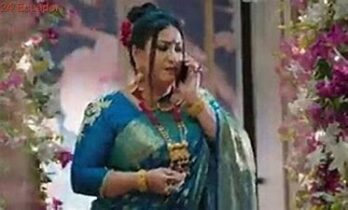 Suman: Sona, how many times did I called you. You didn't even pick once.
Sona: Ma it was in silent. What happened. Why veena ma also called us?
Suman: Did you see the news?
Sona: We just woke up.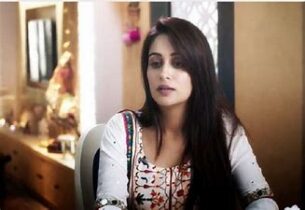 Suman: The virus is spreading fast and a greater number of deaths are happening too. So, you and Rohit come to India as soon as possible. I even called preesha and Rudy but they also didn't pick up.
Sona: Ok ma, we will see the possibilities and come there soon. I'll call you later.
Suman: Take care sona.
Sona: You all be safe there.
Rohit tells sona the same.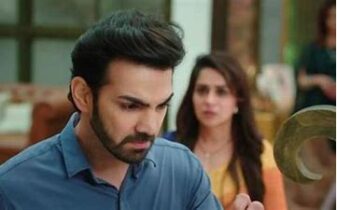 Rohit: Ma is too worried for us.
Sona: Yes, we need to go. One for our safety and the other reason is for your profession. You should be there with papa handling all the works.
Rohit: You care for me and my profession a lot.
Sona: I care for everybody. Go and get freshen up. I will check the flights. We will leave.


Rohit: Ok.
Suddenly their room bell rings.
Sona: I'll check.
Rohit sees Sarita from window. He gets shocked.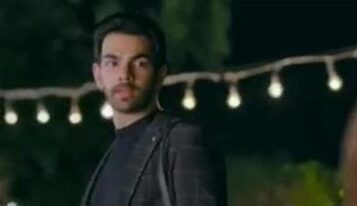 Rohit: What is she up to? If she is targeting sona?
Sona opens door but she finds no one. She sees a bouquet with a card having "CONGRATS SONA. LEAD A HAPPY LIFE BY SPOILING MINE". Sona reads this and gets stunned. She also checks some photos. It was Rohit-Sarita's engagement pics, it also had rohit-sarita's kissing pics. Sona gets shocked!!!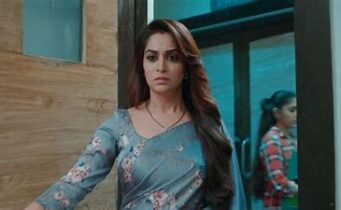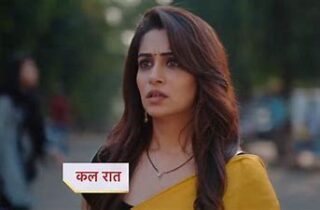 Sona: Who kept this here? Who is this girl? What is happening? Why did Rohit didn't tell me about this girl? Even preesha is in pic. Why didn't she tell me anything?
Sona with a confused state go into room!!!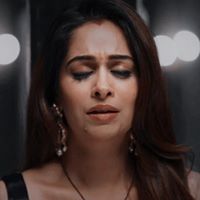 Sona: If I ask Rohit, it will be like I'm doubting him. If he decided to hide this from me, then there would be a valid reason. I should not burden him by my doubts and questions. If I make him sad by asking this, then he cannot focus on his job. People need him more than me. So, let this be to myself. I will find out by myself. But one thing for sure, somebody is doing this to separate us. That will not happen for sure.
Rohit come out!!
Sona hides the pics and card in her bag.
Rohit: Who was that sona?
Sona: Just housekeeping.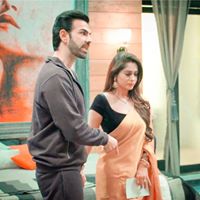 Rohit: Why are you tensed?
Sona: Even you look tensed.
Rohit changes his expressions!!!
He thinks Sona should not know about sarita!!!
Rohit: Nothing, I was thinking about the disease.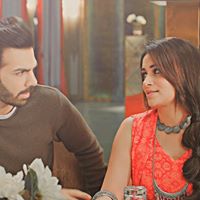 Sona: I will check tickets.
Sona then checks for ticket availability.
Scene 2
Sarita calls Nishi
Sarita: Chachi, mission accomplished. While returning, they will come separately for sure.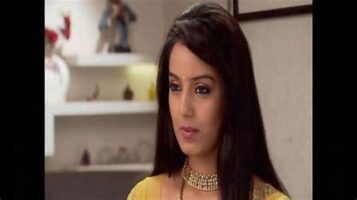 Nishi gets happy.
Nishi: Finally, it's done. Ok you come to India soon. The disease outbreak is dangerous.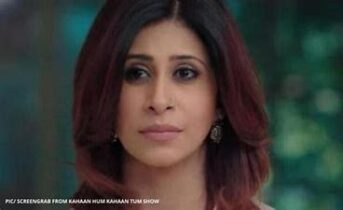 Sarita: Yes chachi, I already booked tickets. I will come home tomorrow.
Nishi: That's good!!!
Sarita smiles evilly.
Scene 3
Rudy calls Suman.
Suman: Did you get tickets?
Rudy: Yes ma, we got. We will come tomorrow. What about sona di?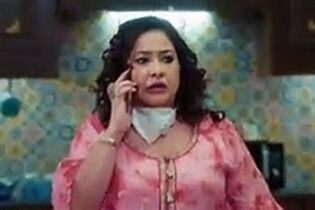 Suman: She too got tickets.
Rudy: That's good.
Suman: Be safe. Don't go out.
Rudy: Ma, I'm not a bacha
Suman: Children are bacha to ma whatever the age may be.
Rudy: Ok my pyaari mummy.
Suman: ok. You both take care. I will see this pari and ajith.
She disconnects the call.
Preesha: Rudy, my amma is behaving as if I'm a child.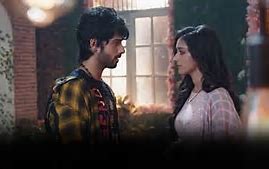 Rudy: same here too.
Preesha: They are caring for us a lot.
Rudy: Yes. Even we will care like this for sarnaash and our baby.
Preesha: our baby should be a girl child.
Rudy: Acha, you are a gynac and talking about gender.
Preesha: I'm taking as a woman and a mom. Sarnaash always long for a sister.


Rudy: Whatever the baby is. We will love him/her to the core.
Preesha: Yes.
Preesha lies on rudy's shoulder and they continue to talk!!!


Scene 4
The next day!!!!
Sarita comes home!!!!
She sees vikrant near the door.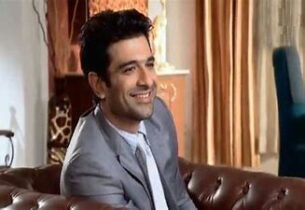 Vikrant: Hi.
Sarita: Hi, what are you doing here?
Vikrant: I came to pick you up.
Sarita: Pick me?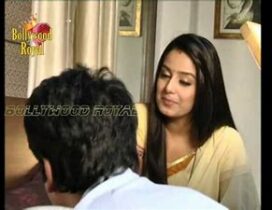 Vikrant: Yes. The disease is spreading rapidly. Even close associates to the government told me that we too might have a lockdown.
Sarita: What????
Vikrant: Yes. So only I came to pick you up. Being alone will get you bored and mad thinking about the past. You stay with us. It will be relaxing for you.
Sarita gets surprised seeing his care!!!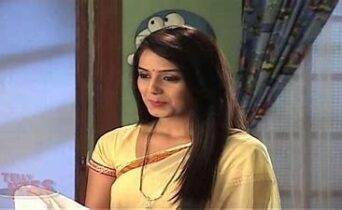 Sarita: Thanks for caring a lot for me. This is the care I always long for.
Vikrant: You are my friend. How can I leave you just like that?
Sarita: Ok come in. I'll pack some more stuffs and come.
Vikrant: Where did you go?
Sarita tells all the incidents.
Vikrant: Shall I ask you something?
Sarita: Sure.
Vikrant: Do you want Rohit back in your life?
Sarita couldn't answer for this question.
Vikrant: pls, move on sarita. That is the best solution for everyone.
Sarita gets thinking.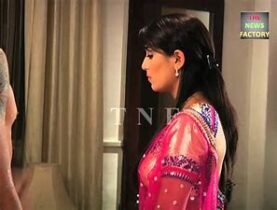 Sarita thinks why is getting weak infront of vikrant. Why she couldn't able to tell him that she wants rohit.
Vikrant: I have a surprise for you. This is the database of all the persons who took DNA test in my lab. Even you, your dad too took in my lab. There happened some misunderstanding as the original reports match and it is clear that the man who married your mom is your real dad.
Hearing this sarita becomes shock.
Sarita: Really?????
Vikrant: Yes. It seems the reports changed while delivering. There is someone who manipulates everything. So be careful.
Sarita gets shocked!!!
Vikrant: Completed packing?
Sarita: Yes.
They both go!!!
Sarita goes on by thinking all the recent happenings.
The neighbours seeing Vikrant again with sarita badmouth her.
Neighbour1: She is on her mom.
Neighbour2: Yes, we should throw such cheap people out of our flat.
Sarita gets teary eyes hearing their taunts.
Vikrant also gets angry.
He holds Sarita's hands.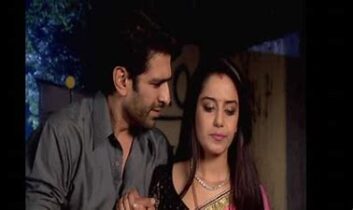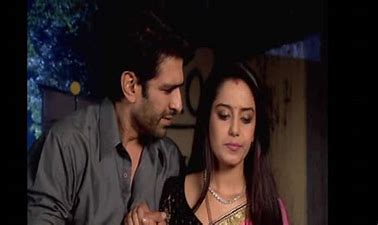 Vikrant: Listen everyone. We both love each other and we will marry soon. So, you all shut your mouth and get lost.
Sarita gets shocked again hearing his words!!!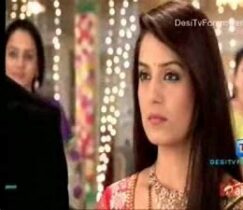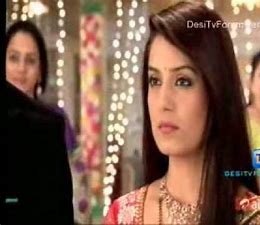 She thinks why did she kept mum while vikrant was telling those words.
In the car,
Vikrant: I told this to shut their mouths. And nothing beyond that.
Sarita: I know…
Vikrant and Sarita smiles seeing each other!!!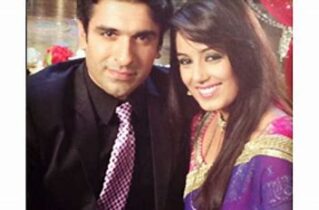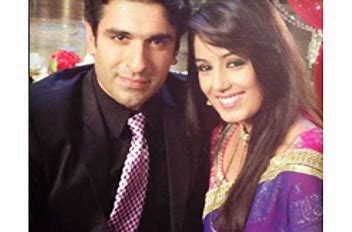 Scene 5
Nishi gets shocked seeing Rohit and Sona coming together in all smiles.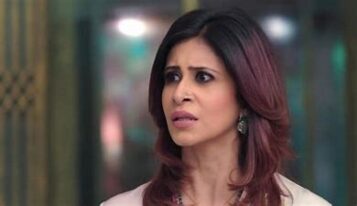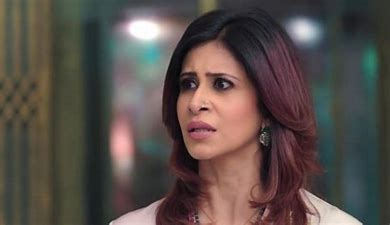 The family welcomes them!!!
Veena: Its good you both come back.
Tanya: You both go and rest.


Sona smiles and go.
Rohit to veena and tanya: Sarita came there too.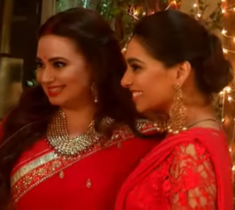 Tanya: What??? Did she do something?
Rohit: No Tanya. She didn't meet me or sona. I am not able to guess her plan.
Veena: Sona is normal. So, don't worry too much.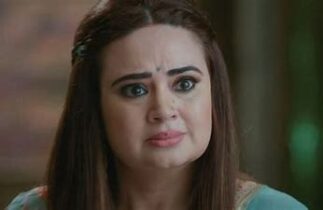 Tanya: Yes bhai. We will take care. Nothing wrong will happen.
Rohit nods and goes.
Scene 6
Suman wards off bad sight on Preesha and Rudy.
Sarnaash goes to hug preesha.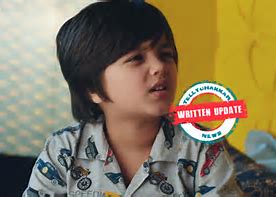 Preesha stops him.
Preesha: Sarnaash, wait. I will get freshen up and come. Then you can hug me.
Pulkit: Bhabi, we have lot of work in hospital.
Suman: Yes beta, you are needed to people more.
Preesha: Thanks ma for supporting me and my profession.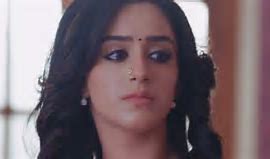 Suman: We are always proud of you.
Pari ignores preesha and goes. Rudy notices tension between pari and preesha.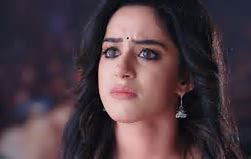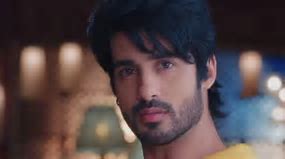 To be Continued!!!!