hello friends..here is the next episode. Sorry.sorry for posting after so long time..
Aryan proposes Pooja shocking her..
Pooja recalls how her parents are forcing her for marriage in home…
FB:
Pooja's mother Devi: pooja beta..no one in our family stays in their maayka till this age. So you should get married..
Pooja:maa but i dint like any guys you showed..
Devi: atleast you found your match na..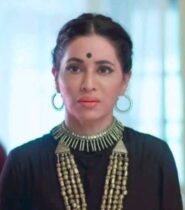 Pooja gets irritated..
Pooja:maa..why are you hurrying? Wait till college gets over..
Devi:then our family will taunt us for breaking our family tradition that's why iam telling you. Atleast if you want..I'll get you married with Kabir.
Pooja gets shocked..
Pooja:maa..please..i can't think him in such way. I consider him as my close and very best friend..so don't drag him in this matter.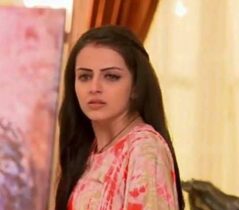 Devi:then find your partner soon before College gets over oresle get ready to face blackmarks on us..
Devi goes upset while pooja too gets upset..
FB ENDS..
Pooja in mind: college is going to get over in some months and i need to find my partner atleast for family's sake. I can't see Kabir in husband's place as he is my bestie since childhood..but i can trust Aryan in that place as he is good. I will better accept his proposal atleast for maa's sake.
Pooja: Aryan..
Aryan:pooja.. whatever you feel you can tell me..iam not compelling you to love me as love is a natural feel.
Pooja:Aryan..iam ready to marry you.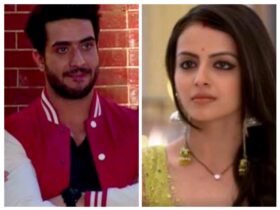 Aryan gets suprised and he gets up and holds her hands..
Aryan: that means you love me right?
Pooja gets worried..
Pooja in mind: i don't have such feeling Aryan..i can just accept you to be my partner that's it. Iam scared whether you will reject me if i tell you the reason..so i will better lie.
Pooja:yes Aryan..i love you..
Aryan gets happy and hugs her while pooja just remains silent..
Aryan:thank you so much pooja for accepting my love and also loving me..
Pooja smiles faintly..
Later at evening she announces the news to her mother and her mother gets happy and hugs her..
Devi:iam so happy to hear this news beta. Iam really so happy..
Pooja:your happines is mine maa..so iam also happy.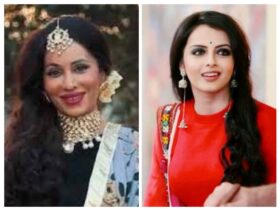 Devi:then bring my son in law and introduce..
Pooja:i will bring him tomorrow..
Devi kisses her forehead and..
Devi: sure beta. We will keep engagement soon and then we will conduct marriage once you write the final semester ok?
Pooja:ok..
She goes and sleeps and next day pooja and Kabir go in a bike to college and pooja remains silent while Kabir notices it..
Kabir:pooja.. what happened..why are you silent?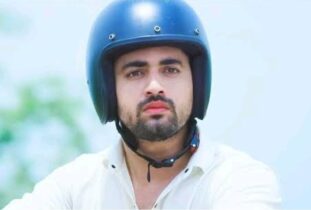 Pooja: nothing..
Kabir: don't lie..i know about you more than myself..
Pooja gets shocked and stares him..
Pooja:how?
Kabir:are you nuts? We know each other well since childhood..then why are you asking weird questions now? Just tell me why are you silent?
Pooja: actually.. actually..Aryan proposed me and i accepted him..
Kabir gets shocked and he suddenly feels something bad inside him and stops the bike in jerk..
Kabir:what?
Pooja tells the reason for accepting him too..
Kabir: are you stupid? For family's sake why are you marrying without your will?
Pooja:no..i just don't love him that's it but i can accept him as my partner because he is so good and also he is very well known to me..so..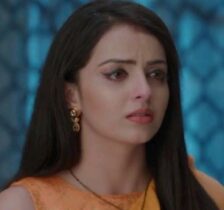 Kabir:so you will marry him without any feelings? Then how will your married life proceed?
Pooja: maybe after getting married i may get feelings..
Kabir feels heartbroken without his knowledge..
Kabir in mind:why am i feeling bad for Pooja's life? Why am i getting heart break now..i should be happy that she is ready for her marriage but i feel different why?
Pooja:Kabir..where are you lost?
Kabir:huh..nowhere..
Pooja:then tell me what's your opinion? Is my decision right? You know me well..so please tell me..
Kabir in mind: i don't why..but my heart is feeling bad hearing your marriage but i will agree as it's your wish to respect your family's wish.
Kabir: it's good decision pooja..i will support you in this. But promise me that you are whole heartedly Willing to marry Aryan..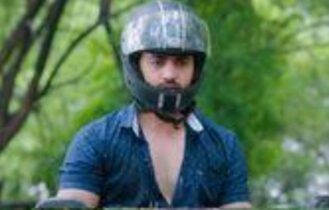 Pooja:i promise.
Kabir:then i will support you..
Pooja smiles and lies on his back..
Pooja:thank you Kabir for always being in my life. Without you..my life would be like train moving without track.
Kabir smiles and he rides the bike to college..
Then finally they reach the college and they meet Aryan and sia and Aryan immediately hugs pooja..
Aryan:hii pooja..
Pooja palely smiles and..
Pooja:hi..
Kabir feels jealous seeing it and turns his face away..
Kabir in mind:i couldn't tolerate pooja with some other guy other than me..
Aryan:pooja..a happy news is that my family accepted my Love. And they wanted to meet your parents too..
Pooja:even my family accepted you. And they wanted to meet you today..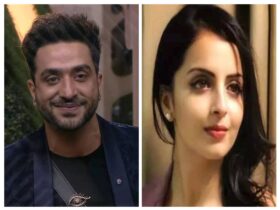 Aryan:ohh..that's nice. Then i will surely come..
Kabir gets angry without his own knowledge and his bites his teeth..
Kabir in mind: he is talking as if pooja loves him..idiot.
Sia comes to kabir and..
Sia:i guess you are alone now as Aryan and pooja became lovers..
Kabir gets angry hearing them as lovers and shouts..
Kabir:shut up sia..
Aryan pooja and sia gets shocked hearing his sudden change in his voice and pooja immediately leaves Aryan and runs to kabir..
Pooja:Kabir.. what happened? Why did you get angry suddenly?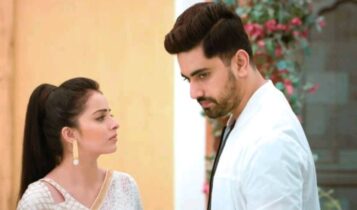 Kabir realises what he was doing and stumbles..
Kabir:no.. Actually..i..i got headache..so i shouted..iam sorry pooja..sia..
Sia:it's okay Kabir. If you have headache then go to class and lie on bench..
Kabir walks towards his class tensed thinking his behaviour..
Kabir in mind: what happened to me suddenly? Why did i feel jealous with Aryan and pooja instead of being happy.. what's happening with me? Kabir..better concentrate on some other works to get rid of these thoughts..
Continued on next page.