hi everyone!!.here is the 10 th episode ☺️.hope you all will enjoy it…
VYOM, NIKKI AND KRISH:
krish stops nikki from going and asks her to tell the full truth…
Krish: why are you hiding sharanya?are you scared that vyom will leave you if he learns the truth??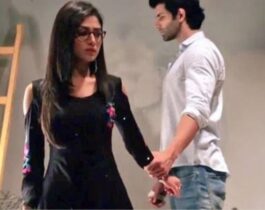 sharanya (nikki)gets scared..
Sharanya: kr..Krish….
Krish: ok fine..if you are scared then I will atself tell the whole truth….
vyom looks on and gets shocked and..
Vyom: hey guys..please tell me what's the matter.i won't take any wrong decision after knowing your both pasts so kindly tell me soon…
krish looks at vyom and..
Krish: actually sharanya told that we loved each other right?
Vyom: yes..
Krish: that's true. And she told that my parents haven't accepted her right?
Vyom: yes..
Krish: even this is true.and she told that I married according to my parents wish right?
Vyom: yes..
Krish: this is biggest lie..
hearing this vyom and sharanya gets shocked..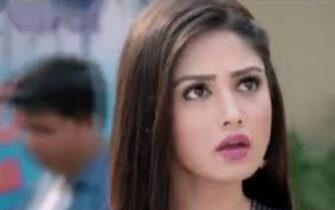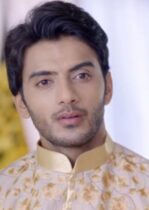 vyom: what??then why did sharanya thought you have married???
sharanya comes near Krish angrily and..
Sharanya: hey Krish..stop your nonsense!!.I myself saw you got married then why are you lying now??
krish laughs and..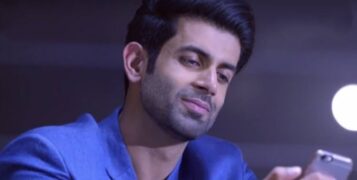 krish: you are misunderstanding my marriage sharanya. If you think that I married then tell me did you see me filling sindoor to the bride or did you see me taking rounds???
vyom looks on and sharanya thinks and..
Sharanya: I dint see it..I ran away as I saw you sitting with the bride in mandap and how can I see you getting married??when my lover is marrying someone else then how could I watch that marriage Krish??..
krish comes near sharanya and..
Krish: you don't have any common sense sharanya bisht!!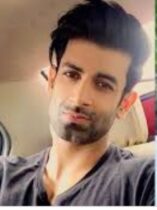 vyom and sharanya gets shocked while sharanya gets angry and..
Sharanya: don't talk too much Krish..
Krish: then you atself tell me how will I marry someone else when iam already married to you sharanya??
vyom gets hell shocked hearing this while sharanya stands shocked and scared and looks at vyom…while vyom comes near sharanya and…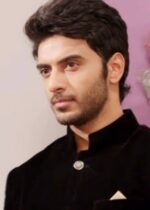 vyom angrily: is it true nikki??
sharanya stumbles in fear of what vyom going to do and..
Sharanya (in fear): ac.. actually yes…he is my husband.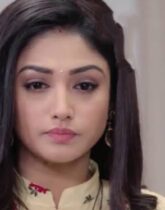 vyom gets shocked and gets angry..
Vyom shouts: what drama you both are doing??miss.sharanya..if you are married to Krish then why are you thinking that he married someone else and don't you trust him?? and mr.krish..if you have not married any  then other bride other than sharanya then why  did you sit with some other bride in mandap???.. Kindly you both tell me this answer!!!orelse I will go hyper!!!!
krish and sharanya looks at each other and..
Krish: I will tell the truth vyom…
krish takes vyom separately and tells the whole truth while vyom gets shocked..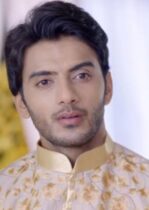 vyom: everything happened due to sharanya's misunderstanding and if she have listened to you before then you both won't have parted…. anyways I will unite you both now!!
vyom takes Krish to sharanya and he holds sharanya's hands and he unites with krish's hand and…
Vyom: your true love is Krish miss.sharanya krish. So you both must live happily from now on….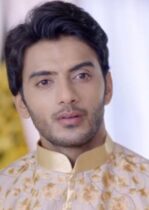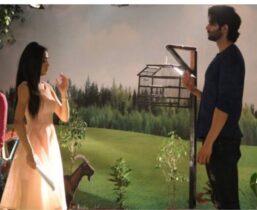 sharanya gets shocked and looks at Krish..
Sharanya: if you have not married anyone then why did you sit with that bride that day??..tell me krish.why did you give me your wedding invitation when we were angry at each other??..
Krish: I will tell you…..
THE SCENE FREEZES.
SAI AND SIRAT:
sai and sirat reaches the hospital and sai shows thumbs up sign to sirat and sirat enters Aditya's ward room while sai hides outside and she takes her phone and she on's the voice recorder….
Sai POV: hope Aditya blabbers the truth so that I can record his commitment and show it to inspector…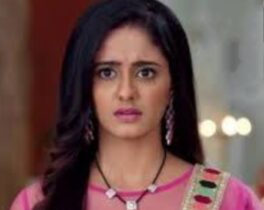 sirat goes inside Aditya's ward while Aditya gets shocked seeing her and…
Aditya: how..how is this possible??how did you bailed out naira??
sirat laughs..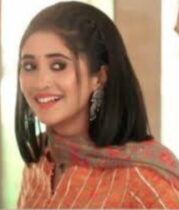 sirat: I got bailed easily…but first tell me how did I go to jail??then only I will tell you how I got bailed…
aditya smirks and..
Aditya: you was going to attack me but I protected myself using hands but I acted as if I got really hurt and I made you arrest for violently hurting me..but in truth I never got hurt. Infact the police officer is a big fool..he believed my acting and he arrested you…and I tore the original report and I made a nurse to create fake reports about my health and I made her to send it to police officer so that you will be jailed for 1 month…but how did you got bailed suddenly???
PARALLEL SCENE:
sai records his voice and gets happy and she smiles hiding outside..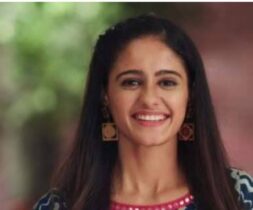 sai POV: finally Aditya himself revealed his crime and I recorded it..yayyy!!I got the proof finally…now naira can be released soon…thank god, god have sent sirat as a look-alike of naira. Sirat have done great job!!!.
suddenly someone comes there and that person tries to enter Aditya's ward but sai sees him and pulls him aside…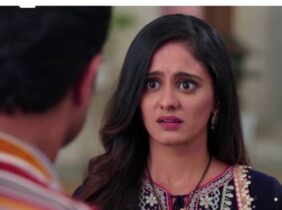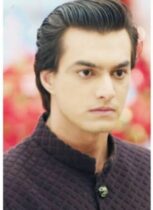 sai: excuse me!!who are you???
Kartik: iam kartik. Iam her(pointing towards sirat) naira's lover. So..I want to go inside.
sai gets shocked…
Sai POV: so naira's lover was admitted here..ohh noo he misunderstood sirat as naira..I should not let him inside.
Sai: kindly.. wait here sir. She is looking the patient..so no two persons are allowed to see a patient!.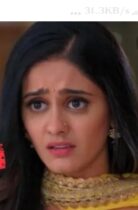 kartik gets angry and..
Kartik shouts: no..I will enter. My lover is there with that idiot person. How is that man admitted here??he is the one who caused my injury but how is he admitted??and why is my lover standing with him??what is happening here???..
Sai: please calm down sir. You will get your answers from your lover atself soon.
PARALLEL SCENE:
aditya looks angrily at sirat and..
Aditya: tell me how did you got bailed???this is not possible at all!!
sirat laughs at him for making him confess the truth and also for fooling him as naira…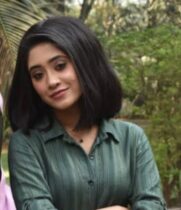 sirat: you are a great fool Aditya!!!..
aditya gets angry and shouts..
Aditya shouts: shut up!!what the hell are you doing with me??just tell me how you got bailed orelse….
Sirat: orelse what??wait..I will show a suprise for you!!
telling this she turns to call  Sai but she gets shocked seeing kartik and kartik too is shocked looking at her hair style…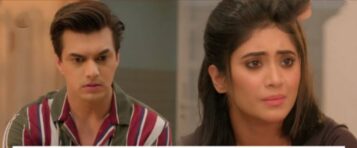 THE SCENE FREEZES.
1ST MBA:
veer somehow consoles Avni and she agrees to stay in college and finally veer leaves while Neil calls him and..
Neil: iam sorry mister.i dint know about ponky so I misunderstood Avni and shouted at you….
Veer: it's okay professor.
Neil: thank you so much for doing this great work..
Veer: it's okay..I will leave now!.
veer sees bani again and smiles while bani gets irritated seeing him and finally veer leaves the class and Avni goes and hugs mihir and bani and she cries…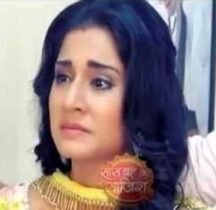 mihir makes a face and..
Mihir: now everything is over..so don't cry Avni!!! finally ponky the donkey gone…so be happy…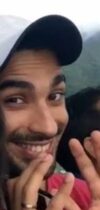 avni stops her cry and laughs at Mihir's dialogue on ponky…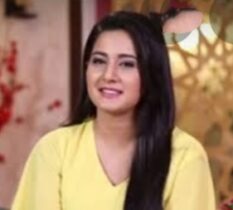 avni: you kept nice name for ponky mihir..I really laughed…
Mihir: now.. actually Avni..please call that man who helped you because I really want to thank him….
bani gets irritated hearing this while mihir notices her face while Avni looks him confused and..
Avni: why do you want to thank him??he have helped me only and not you..
Mihir: no..no..I want to thank him for saving my friend so take me and bani to him at evening okay??
bani gets more irritating and..
Bani POV: that man is irritating me..I wont meet him at all..now this mihir is gone crazy and I don't know what happened to him??why is he after that man now??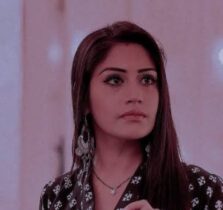 thinking this she turns away her face while mihir thinks..
Mihir POV: I know bani will get irritate if I speak about him and that's why I did this acting wantedly…
thinking this he smiles himself..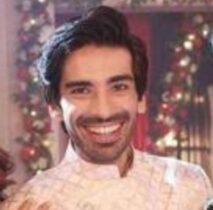 while Avni notices both of them and gets confused and asks..
Avni(confusedly): why both of them are behaving weird??bani have turned her face away and you are smiling yourself and what happened to you both???
suddenly Neil calls everyone..
Neil: so everyone listen here students..
everyone stops their chatting and looks at Neil..
Neil: today..our class got waste due to ponky but Iam really feel good as someone saved us from him..if not he would have fooled everyone like Avni..okay so everyone finish your assignment for tomorrow okay??
Everyone: okay sir!
telling this Neil was about to leave the class but stops and..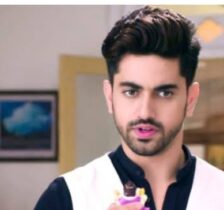 neil: miss.avni Parikh…
avni gets scared on hearing her name and she stands up afraid..
Avni POV: now what did I do??
Neil: meet me separately at computer room after college overs understood??
avni gets shocked but agrees and Neil goes while mihir and bani becomes normal from their thoughts and they tease Avni…
Bani: ohhhh…this is nice chance to woo him Avni.
Mihir: don't listen to that useless girl..just listen to me Avni..you go and propose him directly okay!!!.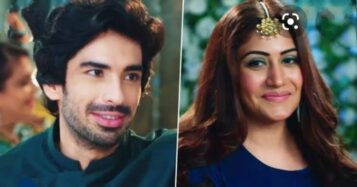 bani gets irritating and..
Bani shouts: mihir buffallo!!!you are calling me as useless huh???see finally Avni will only listen to me and not you!!!!..
Mihir: ohh really??let's see what Avni will do??if Avni just woo's Neil sir then I will bring you 200rs diary milk and if she proposes him then you have to buy and give me my fav.dish at night understood??
bani and mihir fights for useless reason while Avni shouts and..
Avni: stop!!!.now you both have to buy and give me my fav.item because both of them are wrong at decision because I won't woo or propose him…i will just go and come that's all!!!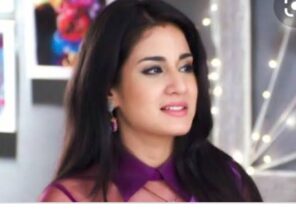 mihir and bani gets silent and looks at each other.
THE SCENE FREEZES.
precap: kartik and naira romantic date.neil and Avni gets locked in computer lab. Sharanya and krish unite.sirat hides..
sorry for not posting for 2 days!!.
a