Living our life together chapter-5

Warning: A non-numeric value encountered in /home/ftpusers/tellyu/public_html/wp-content/themes/publisher/includes/func-review-rating.php on line 212

Warning: A non-numeric value encountered in /home/ftpusers/tellyu/public_html/wp-content/themes/publisher/includes/func-review-rating.php on line 213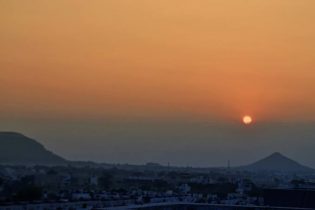 sun rises in indore..
ANN's HOME..
In the balcony its shown that the four are sleeping hugging eachother..
Dadi along with a servant comes.. Servant puts the tray in her hand to the table which was there..
Dadi (goes to Ann and shakes her) : Ann getup its too late..
Ann : Comeon s*xy.. let me sleep..
Tanya(in sleep) : You still didn't stop calling her s*xy…
Sam getsup and hold her head..
Sam : Can't you guys keep quite..
Dadi : I think you got over yesterday..
Sam : Nothings like that Dadi..
Tanya and Ann also manages to get up..They all shook up Meera..
Meera : Goodmorning..
Dadi smiles at her and gives her coffee..
All of them have coffee..and goes to freshenup..
At the time Dadi makes arrangements for their breakfast..
Meera comes down anf follwing her Tanya ,Sam and Ann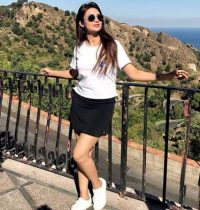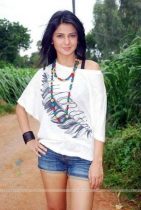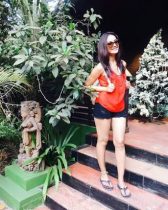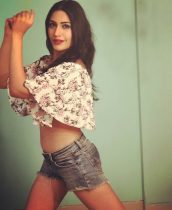 Dadi was a little shocked to see her daughters dressing style
Dadi : I knew Ann and sam were alittke fashonista but you too also..
Tanya : Dadi .. we have to change according to time..
They all have there breakfast.. and the girls bids bye to dadi and goes on there trip..
Ann was driving the ride this time..
All were discussing on the subject where to start..
Ann , Tanya and sam where saying names of many place..
Meera(whispers) : Goa..
All the others looks at her..
Sam : What did you say??
Meera : Goa.. i think its cool..
Tanya : You know what its awesome..
Ann : Sam check the distance..
She checks diatance on her phone..
Sam : We will reach there by tomarrow morning..
Ann : Okay… then its final..
Meera : But guys where will we stay.. i don't think a hotel will be available ..
Sam : Don't worry i got company there…
Ann : You have been to goa..
Sam : Yes.. but without company you can't enjoy anything..
They drives.. They reaches a uncrowded road and sees a beautiful scenery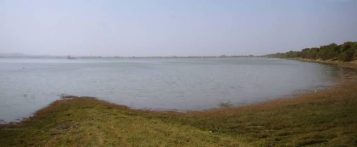 All the girls get downs from the car and enjoy the scenery and takes pictures.. All this while Meera was feeling a little uncomfortable..
Tanya : Is there any problem..
Sam : Looks like she is uncomfortabke in this..
Tanya : Then why did you wear it..
Meera points to Ann..
Ann : If we are all wearing modern dress then why can't she.. Belive me Meera you look damn hot in this..
Sam : She is right you look so.. s*xy.. I am waiting to see akshat's reaction when he sees her like this..
Tanya : Umm.. it will be worth to watch..
All makes a lot fun of Meera and she stand there not being able to utter a single word..
They again starts there journey…
ITs NIGHT..
They enters into a local dabba to have food…
While Meera notices that i had only boys Meeta pulls Ann and Tanya..
Ann : What??
Meera : Can't we just drop the dinner..
Tanya : I have dropped my luch wasn't that enough..
Meera : Look closely its men allover..
Tanya : I think she is..
Ann : Right.. lets go..
Tanya : where is sam??
They looks for her and sees sam odering the waiter. Sam waves them to come inside..
Sam : Come sit.. i have odered for you guys
Meera : why we were planning to go!!
Sam : No.. we are having dinner .
Tanya : I agree with her..
Meera looks at Ann
Ann : I am also hungry.
At last the four dines…
After there lunch. they starts there journey..
On there way a car hits on theres.. Sam was hell angry on the man who hit on her car… She goes out to yell at that man..
She looks through the glass and finds him unconsious . She also sees a whisky bottle in his hand..
Sam (to the man) : Hey mister!!  hello..
Tanya comes down..
Tanya(to sam) : Leave it yaar..
Sam : I think he is durg type case..
Tanya : And its beyter we move..
Tanya asks Sam to come Sam before going takes the whisky bottle with her to car..
Meera : What is this..
Sam : He had damaged my car and this is its price..
She opens the bottle and starts drinking..
Ann : Tanya could you handle the wheels i am tired..
Tanya starts driving..

Warning: A non-numeric value encountered in /home/ftpusers/tellyu/public_html/wp-content/themes/publisher/includes/func-review-rating.php on line 212

Warning: A non-numeric value encountered in /home/ftpusers/tellyu/public_html/wp-content/themes/publisher/includes/func-review-rating.php on line 213