Lakshmi Ghar Aayi Review: An Exhilarating Rom-Com With Well-Matched Leads
When almost every Indian production house is busy experimenting with impossible love stories between individuals who are poles apart in personalities or working on the theory of opposites attract. Shakuntalam Telefilms is offering us a simple and rejuvenating tale of two ordinary individuals Maithili and Raghav. Before going into their personalities, we have to notice an interesting and important fact hidden in the names of these two characters. The name Maithili is an epithet for the one born in Mithila, in other words, Maithili is another name for Goddess Sita. On other hand, the name Raghav is one of the other names of Lord Ram. We all know about the enthralling tale of love of Lord Ram and Goddess Sita from Ramayana. Well, it will be definitely worth watching if Maithili and Raghav of Lakshmi Ghar Aayi will also have an interesting and enchanting love story like the ones whose names they bear.
Main Characters:
Maithili Tiwari: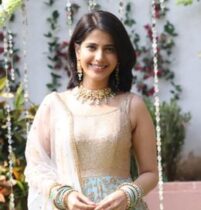 She is second among the three daughters of officer Arun Tiwari and his wife Sadhna Tiwari. Unlike their other two daughters, Maithili is not their biological child but rather their adopted daughter who was brought into the family of Tiwaris after the death of her parents. Even after facing a saddening tragedy of losing her parents at a very young age. Maithili is a girl who is shown with extraordinary intelligence. Having topped all throughout her school, she does not fail to become a university topper in her under graduation. She dreams to complete MBA, become an officer like her foster father, serve the humanity and stand on her own feet as an independent woman. Nevertheless, her dreams face a strong hurdle when Sadhna her foster mother decides to marry her off as she feels it will become more difficult to find a suitable and eligible bachelor for Maithili once she becomes academically more proficient. Unlike Arun and his daughters, Sadhna has never considered Maithili as her own. Whereas, Maithili always loved and cared for Sadhna as her own mother. Although, Maithili is reluctant to drop her dreams and get married. Maithili agrees to get married to keep the heart of Sadhna.
Raghav Kumar: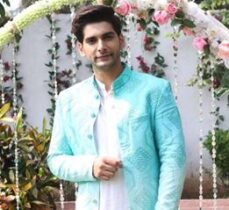 Raghav is the eldest of the four children of Jwala and Mangilal Kumar who is burdened with fulfilling the dreams of the whole family. He is a college lecturer and also educates poor girl children from his locality. He has been trying to clear the PWD exams to become an officer twice. Even though, Raghav is quite hardworking and tried his best to clear the exams, to his bad luck, he was unable to clear both the times and is left with one last chance, where he could clear and fulfil the dreams of his whole family of him becoming an officer. Raghav is shown to have similar perceptions like Maithili on the prevailing evil system of dowry in India. However, unbeknownst to him, his mother, Jwala is planning to use him as a pawn to exhort rich gifts, jewels and cash by getting him married to a daughter of a rich family.
Jwala Devi Kumar: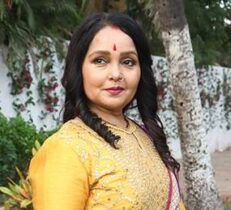 Wife of Mangilal and mother of Raghav, Rani, Chanchal and Buchi. As her name denotes, she is known to start a fire by spreading rumours to favour the situations the way she wants. She is shown to be a greedy woman who is thirsting to get money and wealth by using her son Raghav. Unlike the antagonists of other Indian television shows, Jwala's plots and tactics are often given a comic touch to lighten the negative impact of her dark character. To summarize, Jwala is more of a comic antagonist.
Cast:
Simran Pareenja as Maithili Tiwari
Akshit Sukhija as Raghav Kumar
Ananya Khare as Jwala Devi Kumar
Amit Behl as Mangilal Kumar
Ashish Kaul as Arun Tiwari
Anindita Chaterjee as Sadhna Tiwari
Story So Far: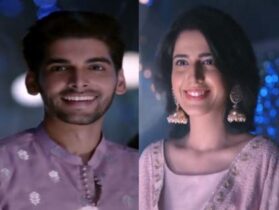 Maithili and Raghav do not have any extraordinary fairy-tale first meeting like most leads of other Indian shows. Whereas, both meet each coincidentally when both are invited to the same wedding, where Raghav's evil mother, Jwala is also present searching for an ideal bride for her son. The first meeting of Maithili and Raghav happens when Maithili is impressed by Raghav's words and turns around to catch a glimpse of him. Fortunately, or unfortunately, Maithili is also chosen by Jwala to become her son, Raghav's wife, after witnessing the wealth and respect owned by her father, Arun Tiwari. Later in a turn of unfortunate events created by Jwala, Raghav's saves both Maithili and her friend, Shikha, where it is revealed that both Maithili-Raghav share the same thoughts against the dowry system still prevailing in India.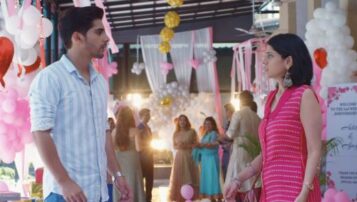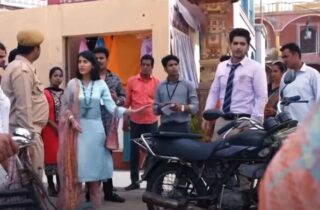 The story progresses with another chance meeting of the leads where they turn into good acquaintances and learn about each other's identity.Things take a better turn in their relationship when Maithili saves Raghav from an unnecessary misunderstanding and helping him to reach his venue of interview on time, where both of them become friends from being acquaintances.
On the other side, Jwala unbeknownst to Raghav takes his alliance for Maithili to the Tiwari's house where Arun Tiwari refuses to get his daughter married as he feels she is not yet ready to get married as he strongly believes Maithili needs to first focus on her career and become an independent woman in the society.However, Jwala has set her eyes on Arun Tiwari's wealth and reputation and wants her son to get married to his daughter at any cost. Things turn in her favor when Maithili and Raghav get stuck in a riot and are found by their parents in an awkward situation.
My Take: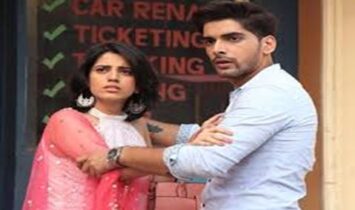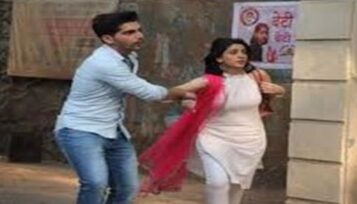 Despite the fact that the issue of prevailing dowry system has been tried and tested several times in several Indian television shows the story of Lakshmi Ghar Aayi is fresh, original amd entertaining. Both the leads are putting in their best efforts make their characters charming and relatable. Simran's look as Maithili is one those bold new looks of female lead characters. In a stereotypical world where feminine beauty is valued with long locks of hair. Maithili is one of those few female leads after Maya of Beyhadh and Sirat of Yeh Rishta to have a bold look of a female lead with bobbed hair. It is again interesting that in every other Indian show the character of female is shown to be a strong woman who picks on fights and starts a war of words only with the male lead. In this show, the image of the strong woman is totally different take where Maithali has this motto of life "Jo dil ko lage RIGHT ussi ke liye kare FIGHT" (Fight for only those things for which heart asks you to). On the other hand Raghav is a simple and forward thinking male characters who is shown to be having lot of the respect for women. Akshit Sukhija is just the most perfect Raghav Kumar which the show could get.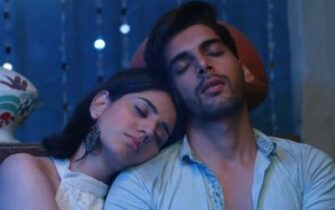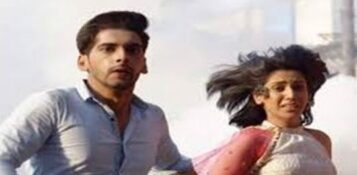 The beautiful sizzling chemistry between Akshit and Simran as Maithili-Raghav is worth watching on-screen. Their chemistry was well experimented and depicted in a recent riot scene with Dil Se Re music in the background which was a recreation of SRK-Manisha Koirala scene on the same music. It is interesting to note that SRK-Manisha Koirala scene was also recreated in 4 Lion films Imlie. With the main focus of the story on the leads and the greedy Jwala Kumar, the story is going in a good pace. All the other supporting cast are equally playing their roles well. The visuals and costumes, along with the sets are also a treat or it's viewers.
Overall:
Star Bharat has brought up an amazing content with their new show. This show is definitely a good attempt in treating a social issue in the rom-com genre. Star Bharat as a channel is going downhill with no show earning them a decent rating. Hope that this show gives them their desired numbers in the ratings chart.
Feel free to post your reviews in comments below.