Kullfi Kumar Bajewala Review: An interesting journey of music prodigy Kullfi
Star Plus' Kullfi Kumar Bajewala brings a tale revolving around little Kullfi, who is blessed with immense singing talent. The story is also about Kullfi's parents Nimrat and Sikandar Singh Gill. Sikandar has left them years ago. He lives with his second wife Lovely and daughter Amyra. Kullfi loves music the most. Sikandar is a renowned singer. He performs in concerts and is much famous. Nimrat disapproves Kullfi's singing. She doesn't want Kullfi to walk on her father's path.

Nimrat's sister-in-law, Nihalo makes Kullfi sing to earn money. Nimrat tries to keep Kullfi away from music. Kullfi still gets attracted towards music. She feels helpless to turn deaf ears towards music, which is present in every possible thing around. Kullfi tries to find about her father. She gets no answers from Nimrat or her uncle. Nihalo hates Kullfi and Nimrat. She finds chances to insult them. The show takes you through Kullfi's journey of becoming a big singer and also finding her estranged father Sikandar during her struggles.
Main Characters:
Kullfi: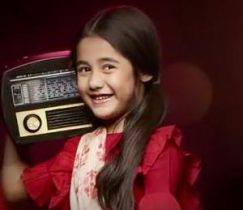 Kullfi is a sweet, innocent, charming and positive girl. She finds music in everything. She is blessed with a lovely voice and musical talent. She doesn't like anyone crying. She bonds with everyone well. She loves music a lot. She does mischief and plays with her cousins. She shares her musical compositions with them. She enjoys her childhood. She is very intelligent and catches the musical notes instantly. She composes songs. She is bold and doesn't like anyone to say bad about her mum. She has just one wish unfulfilled, that's to meet her dad. She impresses everyone by her singing. She connects to everyone via her music.
Nimrat: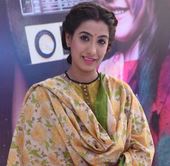 Nimrat is a simple, loving and caring person. She is very protective about Kullfi. She was in love with Sikandar. She didn't know Sikandar will betray and abandon her. She hides the truth from Kullfi to protect her from sorrow. She is Kullfi's mum and dad. She lives with her brother, Bhabhi and their children. While her brother Sattu supports her a lot, her Bhabhi Nihalo doesn't leave any chance to vent out frustration on her. Nimrat has her strength in Kullfi, who cheers her every time by finding music in every situation. Nimrat doesn't want Kullfi to know Sikandar and her past.
Sikandar Singh Gill: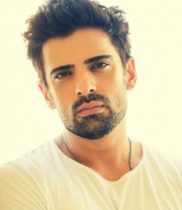 Sikandar is Kullfi's father. He is an amazing singer, who made his name in the industry. He loves and worships music. He is good at heart. He lives with his wife Lovely and daughter Amyra. He knows Amyra can't sing well. Lovely wants him to introduce Amyra as a singing prodigy. Lovely's dad has supported Sikandar in his struggles. He owes a lot to Lovely and is completely dominated by her favors. He loves his daughter a lot. Lovely and Amyra don't value him. He finds them too materialistic. Sikandar isn't happy in his marriage. He feels pity for himself some times. He teaches singing to Amyra, who is much overconfident of her low capabilities.
Cast:
Aakriti Sharma as Kullfi Kumarr
Mohit Malik as Sikandar Singh Gill
Shruti Sharma as Nimrat
Anjali Anand as Lovely
Myra Singh as Amyra
Pallavi Rao as Nihalo
Vidya Sinha as Dadi
Romanch Mehta as Sattu Mama
Rudra Kaushik as Mohendar Singh Gill
Mrinmai Kolwalkar as Minty
Story: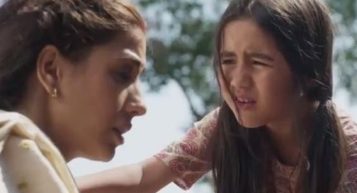 Kullfi stays with her mum in a small village. She sings and impresses everyone. She dreams to become a big singer. She is very cheerful. She finds music in almost everything. Kullfi's mum Nimrat convinces her not to sing ever. She doesn't want Kullfi to dream anything big. Nimrat has lost her husband Sikandar and regrets for his cheat. Sikandar has abandoned them and went on to make his career as a singer. Nimrat is afraid to lose Kullfi. Kullfi has got singing talents in her blood. She doesn't want to leave her dreams. She wishes some magic happens and she meets her dad.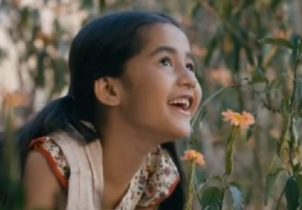 Kullfi plays with sheep and hears a song playing in some car passing by. She runs after the car and stops the people. She expresses her wish to learn the song playing in the car. The man tells her that he has taken months to compose the song. Kullfi learns the section she has heard. She sings the song and surprises them. Sikandar sings in a concert. Nimrat gets flashes of the past and cries remembering him. She controls her emotions. Her brother Sattu tells that Sikandar has now become a superstar, but truth won't change that Kullfi is his daughter. Sattu's wife Nihalo gets Kullfi home and scolds her.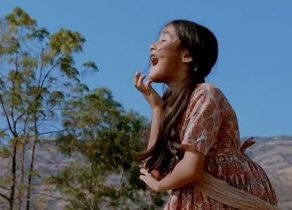 Kullfi finds Nimrat crying. She cares for her mum. Nimrat requests her to stop singing. Nihalo asks her to let Kullfi sing and beg people for money at the railway stations. Sattu cheers up Kullfi and asks her to make a wish. He shows her magic. She tells him that she wants to meet her dad. She asks him who is her father and where is he. Sattu tells her that Nimrat is her father and mother, as Nimrat does the father's part as well, she is the one who protects Kullfi and looks after her. Kullfi stays curious to know about her dad. Sikandar gets married to a rich lady Lovely. He has a daughter Amyra as well. Lovely conspires to make Amyra a singer.
Our Take: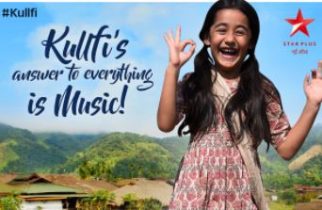 The story of a seven-year-old Kullfi is something refreshing to watch. Kullfi has a great talent of making a song on every situation. She finds music in everything. She needs a musical teacher who could realize and polish her talents. Kullfi's character is well-written. The girl doesn't know sorrow. She is full of joy, innocence and positivity. Kullfi's journey to search for her father will be seeing a tide of emotions, drama and music. The show has all the factors to make it a good watch. The child artist Aakriti Sharma steals the show by her innocent appeal and spontaneity. She is very much natural in her role and delivers a close to real feel.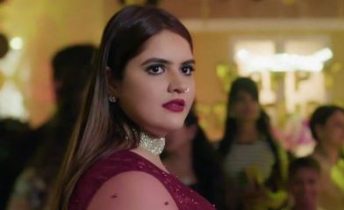 Mohit Malik has a good screen presence. He looks best as the singing sensation. His rockstar avatar will definitely make the viewers love him. Shruti Sharma, Myra Singh and Anjali Anand are fair in their portrayals. The village setup where Kullfi resides looks decently realistic. The show will be getting more interesting once Kullfi determines to become a singer. Also, there will be focus on Sikandar's love, emotions and cause of betrayal. The father-daughter bonding will be amazing to watch once they meet.
Overall:
The show is about Kullfi's innocence and her musical journey. One can give it a try and would definitely fall for adorable Kullfi. The USP of the show is Aakriti Sharma, who never lets any boring moment in. A good family entertainer.
Our Rating:
3.5 out of 5
Feel free to post your reviews in comments below. All off-topic comments will be deleted.