Hey all!!!!
Episode 5 – Twist of lives
Scene 1
Priya keeps on thinking and gets confused with that name.
Meanwhile, Sonakshi reaches her home. Bijoy, Asha and Radharani waits for her.
Bijoy: Sona, from where are you coming?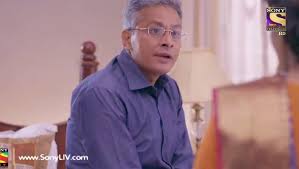 Sona: From my friend's home.
Asha: Sona, tell us the truth.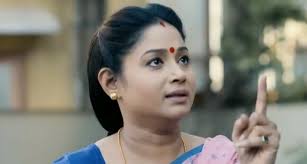 Sona: This is the truth ma.
Radharani: Enough of your lies Sona. We saw you hugging a man at the public place.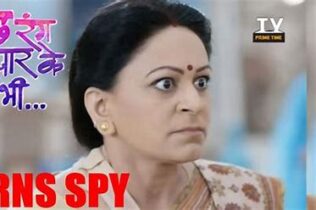 Sona gets shocked.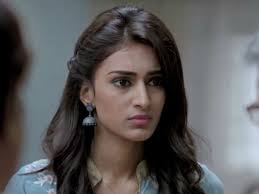 Sona: Papa!!!!
Bijoy slaps her hard.
Bijoy: You are my favourite daughter. I always favoured you and supported you more than your sister Naina. But you made me feel embarrassed today.
Sona: Papa, he is a nice well-educated guy.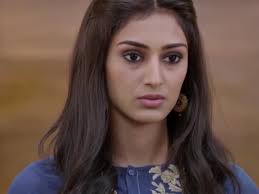 Radharani: How you know him?
Sona: He was my senior.
Radharani: Who is that boy? Which family he belongs to?
Sona: His name is Dev. He is one of the brothers of Ram Kapoor of Kapoor Stores.
All gets shocked.
Asha: Sona, are you crazy?
Sona: Why ma?
Radharani: You know who is your dad. He is the president of the market and shops association. But you love an ordinary boy.
Sona: Papa, he is a good guy. I love him a lot. I need him. I will die if I don't marry him.
Asha: Sona, what are you talking?
Sona: Yes mama.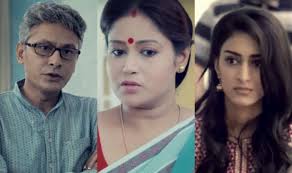 Bijoy gets angry and shouts on her. Sona's phone rings.
Bijoy: Everything is because of this phone only.
He throws the phone away and drags her to a room and locks her.
Sona pleads to leave her but he doesn't.
Asha too ask him to leave her but Radharani supports Bijoy.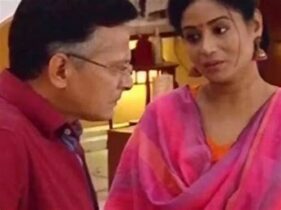 Radharani: Bhai, we need to find a suitable groom immediately.
Bijoy: Yes, I will do that.
Asha is worried!!!
Scene 2
Bhabo: Arun ji, we need to talk with them.
Arun: I'm happy that you accepted. But I'm worried of my sister. I don't know how will she react.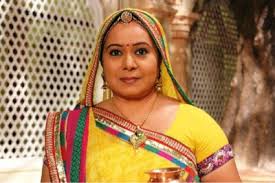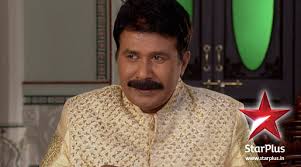 Bhabo: But we need to talk with them for our daughter's sake.
Arun: Ok come let's go.
Sandhya: I'll also come.
Bhabo: No need. You stay here.
They both leave.
They come to Kapoor's home. Lakshmi gets agitated seeing them.
Lakshmi: Ram, why do they come here? Ask them to get out.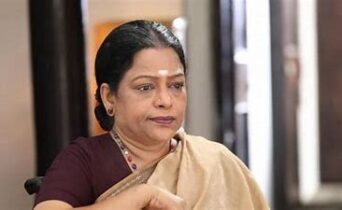 Arun: Didi…
Lakshmi: I don't want anyone to talk with me. Ask them to get out.
Sooraj: Ma is telling right. Please go.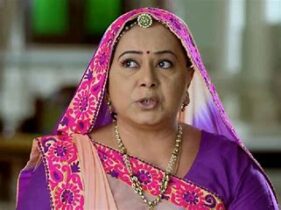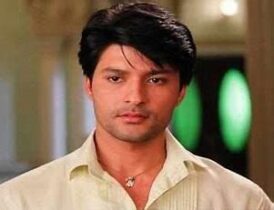 Bhabo: You keep quiet. We have come here to talk. We will not leave till we speak.
Lakshmi: I won't talk with them.
Ram: Mamaji, please go. Ma is getting unwell.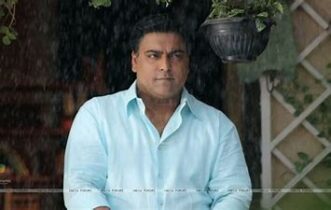 Arun: Didi, please forgive me. We spoke a lot during jeju's funeral. I accept we didn't help you during your shop's problem. But it happened many years ago. Now, let's talk about the present.
Lakshmi: Don't call me didi ever. According to me, I had a brother and he died long years ago.
Priya: Don't speak like that ma.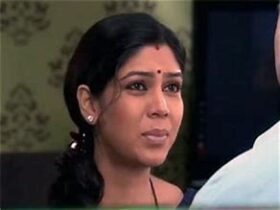 Lakshmi: I will. I don't want to see their face. Take me in Priya.
Arun: Didi, please listen to me once. Sandhya is in love with Dev. Without him, she won't live. Please accept her as your daughter-in-law.
Hearing this, Dev gets shocked!!!!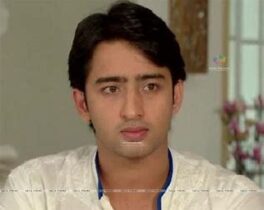 Lakshmi: Never. I won't accept your relation and your daughter's. Just leave.
She shouts.
Priya and Ram gets worried and Priya takes Lakshmi in.
Ram: Mamaji, please leave now. I will talk with ma and will tell you.
Bhabo again badmouths about Lakshmi.
Arun: Shut up. Don't ever say a word against her. Come let's go.
They come to their home.
Sandhya: Ma, what happened? Is everything go well.
Bhabo: Your bua didn't even respected us. She told clearly that this relation won't happen. You better forget Dev.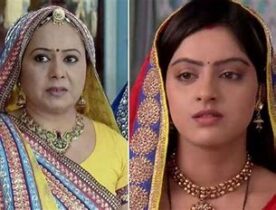 Sandhya is taken aback.
Sandhya: Everything is because of you ma. I have told you many times that don't fight with them. But you didn't listen to me.
Bhabo: Shut up.
Sandhya angrily goes inside.
She cries badly. She thinks of Dev and her moments with him.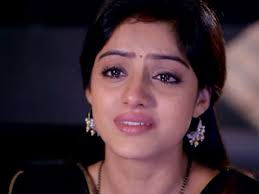 Sandhya: Dev, I can't live without you.
She sees knife and thinks to cut her hands. But Bhabo comes there and slaps her.
Bhabo: Sandhya, what are you doing? We are living only for you. But you are doing like this.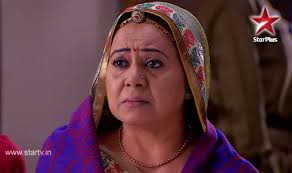 Sandhya: Ma, I can't live without him.
Bhabo cries.
Arun: Sandhya, I will go to didi and will fall on her feet. I will make her accept you. Please don't do like this.
Bhabo: Are you going now?
Arun: I will go at eve.
Bhabo: Fine.
Sandhya cries and hugs Bhabo!!!!
Scene 3
Dev gets worried and calls Sona but the call does not get connected.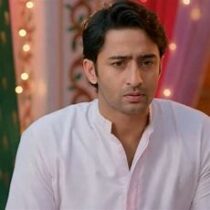 Dev: What happened to her? Why the call is not connected. I don't know what to do now. Please Sona, pick up.
On the other side, Sona cries.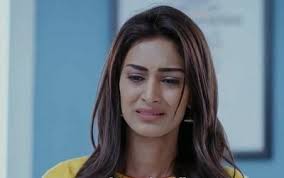 She thinks of her and Dev's romantic moments and thinks to escape from that room.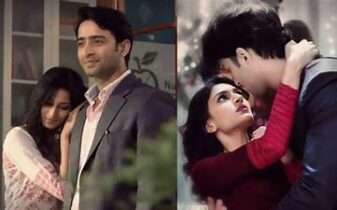 Priya goes to Lakshmi.
Priya: Ma, I need to talk to you.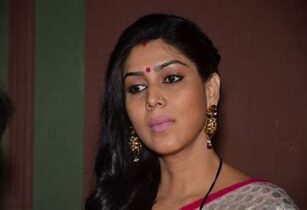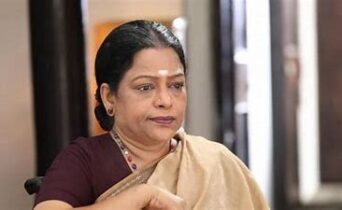 Lakshmi: Don't talk about Arun's matter.
Priya: It's not about Arun. It's about Sandhya and Dev.
Lakshmi: I won't accept Sandhya. She will split our family.
Priya: No ma, she is not like chachi. She is so good and kind hearted. She loved Dev a lot. Even Dev love her.
Lakshmi: What Dev loves her?
Ram comes.
Ram: Yes ma.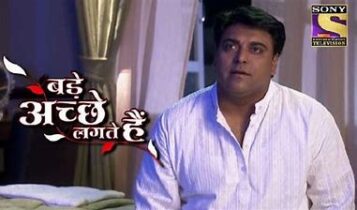 Lakshmi: I won't accept this. Ask Dev to forget her.
Priya: But ma.
Lakshmi: Priya, my decision is final.
Priya and Ram worries!!!!
The screen freezes on Sona-Dev-Sandhya's worried faces.
Precap: Lakshmi approves Dev-Sandhya's wedding!!!! Dev tells Priya about Sona which shocks her!!!