Hey all!!!!
Wishing you all a HAPPY NEW YEAR 2021!!!!
Recap: Ram-Priya Secret
Episode 3: Sandhya- Priya Meet
Scene 1
Sandhya calls Priya…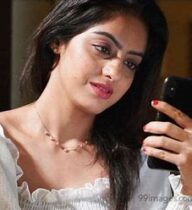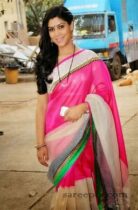 Sandhya: Didi, I need to meet you. Shall I come home?
Priya: Now, I'm leaving to the temple. You come there. We will meet.
Sandhya: Ok, I'll see you there.
She ends the call.
Priya: Dev, did your brother went to the shop?
Dev: Yes bhabi. Are you going out? Shall I drop you?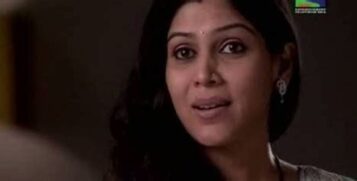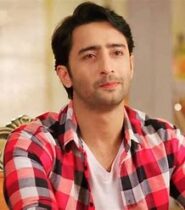 Priya: No Dev. I'm going to temple. I'll itself go. You go to shop soon. Take the breakfast and go for Sooraj.
Dev: Ok bhabi.
Priya: Sameer, take care of ma. I will come soon.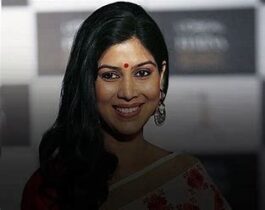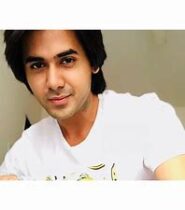 Sameer: Ok bhabi.
Dev: Sameer, keep your phone aside and study.
Sameer: Bhai, today is a holiday.
Priya: Orelse, will you study?
Sameer: Bhabi…
Priya and Dev pull his legs.
Sameer laughs. Priya leaves for the temple!!!
Scene 2
Priya meet Sandhya.
Sandhya: Didi, first of all sorry for what ma did.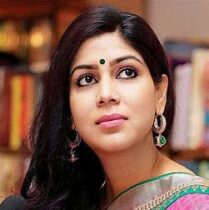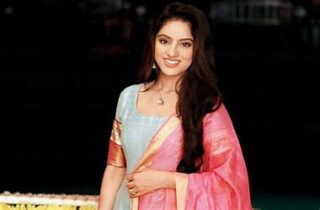 Priya: Sandhya, it's not the first time. I'm used to this. Don't worry. What happened? Why you wanted to meet me suddenly?
Sandhya: Didi….
Priya: Tell me…
Sandhya: I'm in love with Dev.
Priya is shocked.
Priya: What???
Sandhya: Didi, yes. We both have feelings for each other from childhood. And also during kids, you people told that he will be my husband.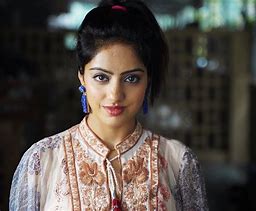 Priya: But Sandhya, that was in your childhood. Now everything has been changed. If Dev had feelings, he would have shared it with me. And also you know about our family situation right?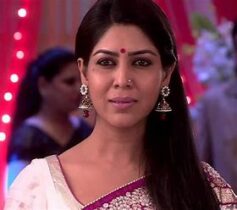 Sandhya: So only, I'm asking you to help didi. Everyone in your home will agree to you. Ask Ram jeju to ask to my dad. He will agree.
Priya: Sandhya, listen to me. I don't think ma will agree to this.
Sandhya falls on Priya's feet.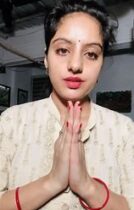 Priya gets shocked.
Priya: Hey get up. What are you doing?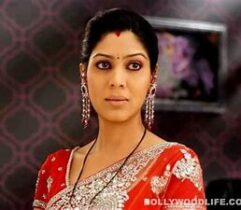 Sandhya: Didi, I don't know what to do. If I tell ma, she is not listening to me. She scolds and beat me. Please didi, do something. I can't live without Dev. My only belief is you. I trust you more. Didi, if you make your home's daughter-in-law, then I will give you my first-born child to you. This is the promise I make in the temple infront of the god.
Priya gets emotional and hugs her.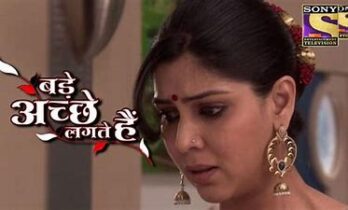 Priya: I can't give any promises but trust me, I will talk with Ram and ma.
Sandhya: Please didi, Dev too loves me. He didn't tell you because of the fear.
Priya: Ok, I will see to it. Don't worry.
Sandhya: Didi, are you going home now?
Priya: No, I'm going to shop.
Sandhya: I will also come there. I can see Dev na?
Priya: You naughty girl. Come.
They both leave.
Scene 3
They both come to the shop. Sandhya sees Sooraj and they both stare at each other. She then sees Dev lovingly but he doesn't turn to her.
Priya: Where is your bhai?
Sooraj: He went out bhabi.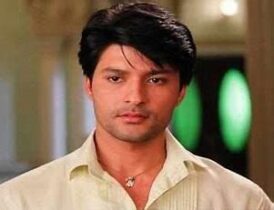 Dev: Bhabi, bhai gave me a work. I'm leaving now.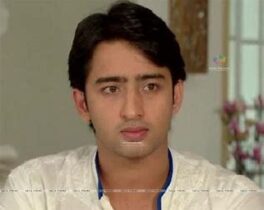 Sandhya: Dev, will you leave me at bus stop?
Dev doesn't answer and looks at Priya. Sandhya signs Priya to allow him.
Sooraj gets angry.
Priya smiles and ask Dev to leave her at bus stop.
Dev agrees and they both leave in the bike.
Sandhya feels cloud nine sitting behind him.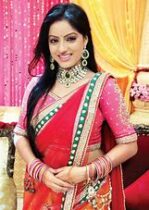 Sooraj: Bhabi, why did you allow her? I get angry seeing her. I don't like her.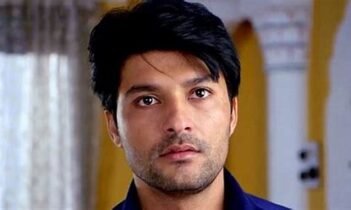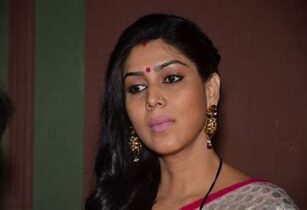 Priya: Sooraj, why are you getting so much angry? She is your uncle's daughter. She is not like your aunt. She is so sweet.
Sooraj: Whatever, I don't like her.
He leaves to do work. Priya thinks how to convince everyone in the family.
Scene 4
Vikram and Ram meet.
Vikram: Ram, sorry for what happened at the function.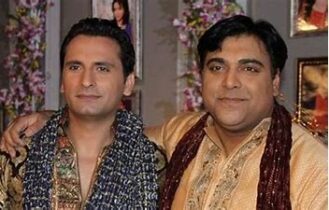 Ram: It's ok Vikram. We are used to this.
Vikram: Thanks Ram for staying by Priya's side always.
Ram: She is my wife Vikram. I should thank you for getting her married to me.
Vikram: Ram see there.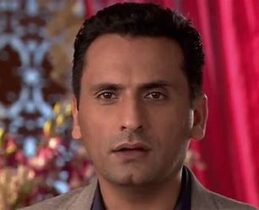 Vikram and Ram see Dev and Sandhya together and get shocked.
Ram: What they are doing?
Vikram: Ram relax. He may be just dropping her.
Ram: But how can he do this? If mami comes to know about this, she will make a big issue. I need to talk to Priya. I'll leave now.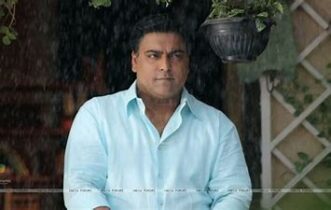 Vikram: ok, but don't get more tensed.
Ram: Ok…
Sandhya touches Dev's shoulder and smiles…
Ek dil…Ek jaan plays!!!
She shyly sees him in the mirror. But Dev doesn't react.
Sandhya: Dev, do you like this?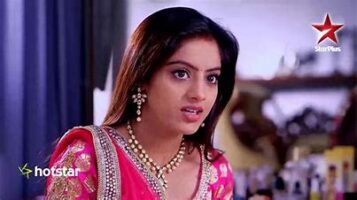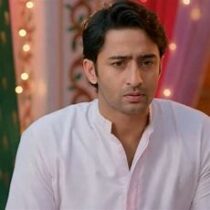 Dev: What?
Sandhya: Do you like travelling with me?
Dev doesn't answer.
Sandhya: Tell me Dev.
Dev: Bus stop came.
Sandhya: So soon???
Dev: Will you get down? I have so many works.
She gets down and looks at him sadly.
Sandhya: Ok, we will take a selfie.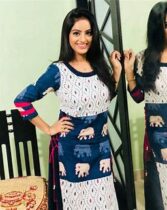 She forcibly takes a selfie.
Neha sees this and takes a picture of them.
Scene 5
Neha comes to Bhabo.
Bhabo: Come in Neha. Sorry for leaving the function in the middle.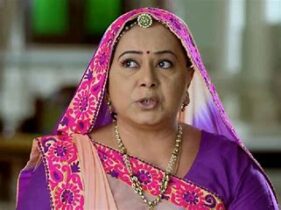 Neha: It's ok bua. Leave it.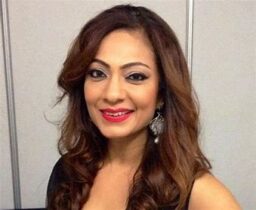 Bhabo: How is Rahul?
Neha: Fine. Where is Sandhya?
Bhabo: She went to see her friend.
Neha: Whom? Dev?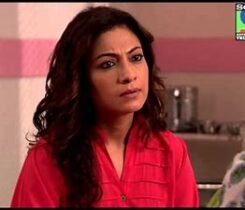 Bhabo: What you are blabbering?
Neha shows Dev and Sandhya's picture. Bhabo is shocked!!!!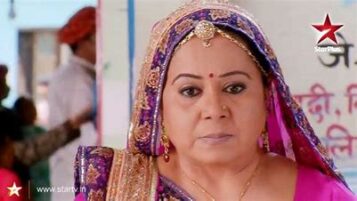 !!!To be Continued!!!
Precap: Priya sees a call named as S in Dev's phone and thinks it as Sandhya. Dev and Sonakshi meet.