Hey all
This series focus mainly on family relationships. So please don't expect more romantic tracks between the leads. But the ff will have romance when it is needed. But the scenes will mainly focus between the brothers and their bhabi.
Episode 1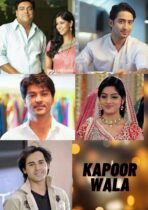 Scene 1
Priya is shown working in the kitchen. Ram comes there.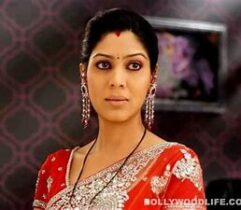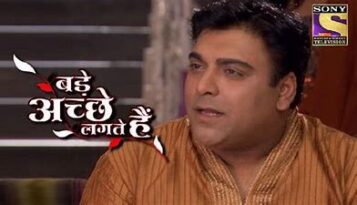 Ram: Priya, why are you cooking? We can have our breakfast at the function itself, right?
Priya: I'm doing this for ma. She won't be comfortable with outside food.
Ram feels emotional.
Ram: Priya, I have to admit one thing. Even if my mom had a daughter, she might not take care of her like you do.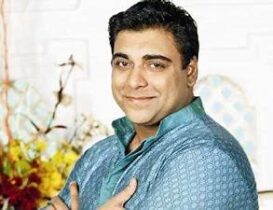 Priya smiles.
Priya: I'm doing this with love. And more over it is my responsibility.
Just then they hear milkman's voice.
Priya: I will go and get milk. You get ready soon.
While going out to get milk, she sees her 3 brothers-in-law sleeping at hall. She smiles looking at them and then goes. She come back and finds Dev, 1st brother-in-law awaken.
Priya: Dev, are you awake? Wait a minute, I'll bring you coffee.
Dev: Bhabi, it is not urgent. First you go and get ready. It is your family's function. You should be there first.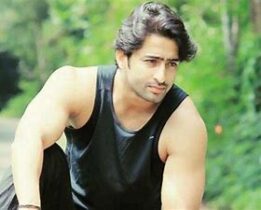 Ram comes.
Ram: Even I told her to go to her home yesterday itself. But she didn't listen.
Priya: If I go there, then who will take care you all?
Ram: You are the one who is spoiling them.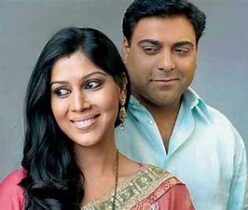 Priya: Is it. Then it is fine. I'll bring you coffee.
She goes…
Dev and Ram smiles.
Ram: Sooraj and Sameer wake up. We need to go to Vikram's son's ear spearing function.
Sooraj wakes up.
Sooraj: Good morning bhaiyyas.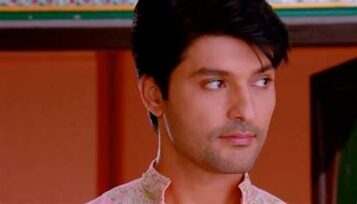 Ram: Good morning sooraj. Look at Sameer, he is still sleeping. If we scold him anything then your bhabi will scold us.
Sooraj and Dev smiles.
Ram: Dev, you go to shop and then come to function after delivering items.
Dev: Ok bhai.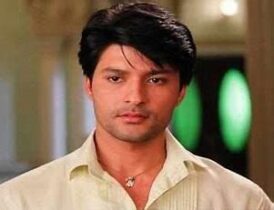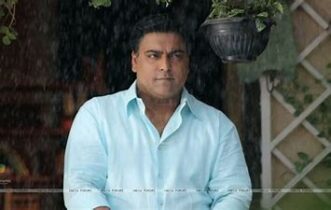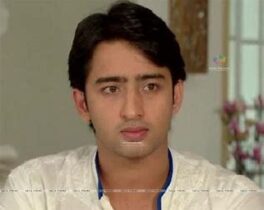 Sooraj: Bhai, no need of that. I made all arrangements for deliveries. You go to function directly. I will personally deliver to a marriage event and then join you at the function.
Priya comes.
Priya: Sooraj, atleast today you can be there for full event nah?
Sooraj: Bhabi, I will come soon. Don't worry.
She gives coffee to those three and keeps milk for Sameer.
Dev: Bhabi, he is studying college. But still you give him milk. You treat him like a kid.
Priya: He is kid to me always.
Priya wakes up Sameer like a mom waking up her kid.
Sameer: Good morning bhabi.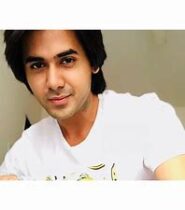 Priya: Wake up. Go everyone brush and come. Then drink the coffee and milk.
The brothers go.
Priya: I will go and get ready ma soon.
She leaves.
Ram thinks of Priya highly and gets emotional.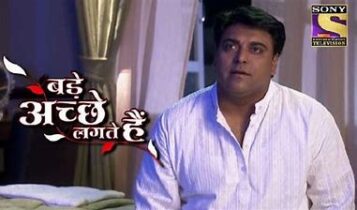 Scene 2
Arun Rathi and Santosh Rathi also known as bhabo who are the parents of Sandhya Rathi are shown getting ready.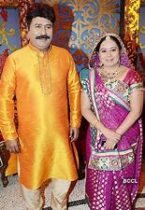 Arun Rathi is the own brother of Lakshmi.
Arun: Bhabo, you please keep quiet in the function.
Bhabo stares at him.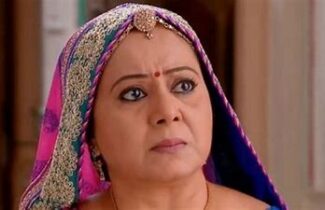 Arun: Already ours and my sister's family are at loggerheads. Please don't create any scene there.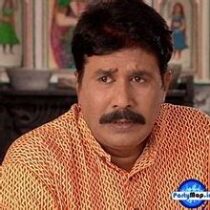 Bhabo: I will talk only reality. If they project Priya as bhagwaan, then I will definitely talk the reality.
Arun: Now only I told you to keep quiet.
Bhabo: Ok fine. I will try to keep quiet. I'm coming there just for Neha as she is my brother's daughter. I'm not coming there for others.
Arun: Oh, please keep quiet. Where is Sandhya? Is she coming?
Bhabo: For what? I won't show her to your sister or to her sons. She will stay here.
Sandhya is shown wearing a lehenga and getting ready.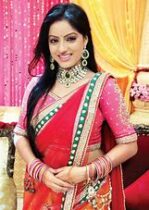 Sandhya (to herself): Sandhya, you look lovely. Today, I will get to see Dev. I'm excited. My pulse is getting high thinking of while I think of meeting him.
She gets ready and come out excitedly.
Sandhya: Ma and papa, I'm ready. Shall we leave?
Bhabo and Arun look her and stands in awe.
Bhabo: You look like a princess.
Sandhya smiles.
Bhabo: But you are not coming there.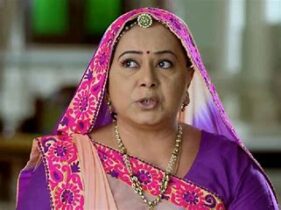 Sandhya gets upset.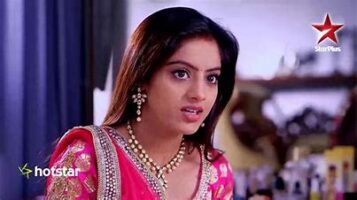 Sandhya: Why? I will come there. Ma, I want to see Dev.
Bhabo: Shut up. Throw away this thought from your head. You know about the rivalry. We can't go their house to talk about marriage. They should come here which is not possible. So, we also can't go there.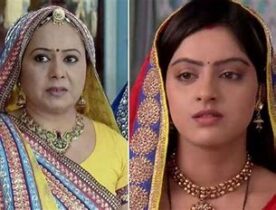 Sandhya: Ma…
Bhabo shouts her to stay at home and she leaves with her husband. Arun feels pity for Sandhya. Bhabo locks the door from outside and leaves.
Sandhya cries. She thinks to go there no matter what happens.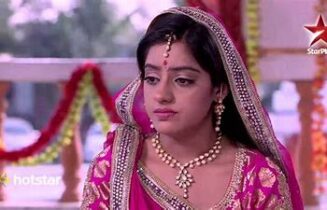 Scene 3
Vikram and Neha come to temple with Vikram's mom Shirpa and their son Rahul. Shirpa's husband is dead.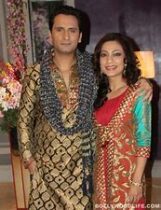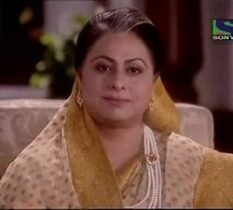 Shirpa: Priya could have come yesterday itself.
Neha: She doesn't have thought about our family. She only cares of her in-laws. What can we do?
Vikram: Neha, please stop this. You can't spend a day without bad mouthing Priya.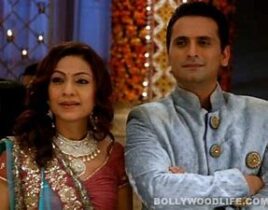 Neha: I'm talking the reality.
Shirpa: Neha, don't create any issue till the function gets over.
(Neha has a little negative quality but always she speaks her heart out and speaks practically. She has some hatred for Priya along with her mami Bhabo as Priya always gets credits from everyone)
Just then, Priya and her family comes.
Priya: Bhaiyya and bhabi.
Vikram and Priya hug.
Vikram and Ram are best friends.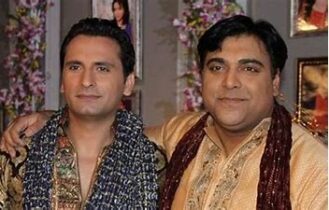 Vikram: Where is Sooraj?
Ram: He has a little work in the shop. He will come later.
Neha: This is so wrong. Atleast for a function, you people could come earlier nah?
The Kapoor's feel little disgusted of her talks.
Priya distracts the topic and goes to meet Rahul.
Shirpa and Lakshmi greet each other.
Bhabo and Arun comes.
Lakshmi turns away her face seeing Arun.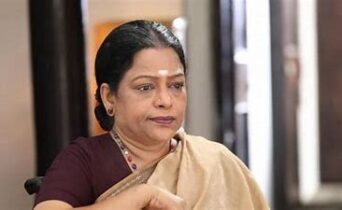 (Lakshmi's character – I took the character in tamil series)
Bhabo (to Arun): Look at you didi. She is turning her face away.
Arun: She has rights to do. You keep quiet.
Neha: Bua, come in.
Bhabo: How are you Neha?
Neha: Fine bua.
Bhabo: Who will give honey to Rahul first?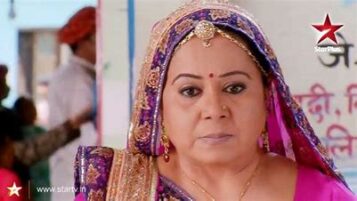 Shirpa: Priya will give.
Bhabo: How can she give?
Vikram: Why she can't give?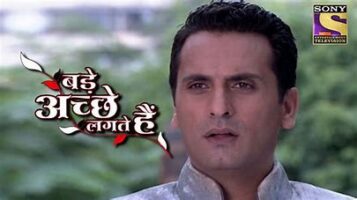 Bhabo: She is not complete. She doesn't even have kids. So, Neha will give first.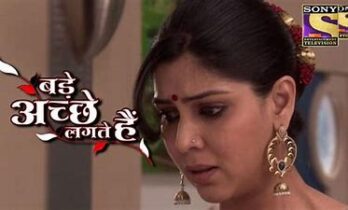 Hearing this, Priya is heartbroken. Ram feels sad looking at her. Others get angry.
Neha: Yes, I will give.
Vikram and Kapoors get angry.
Dev: Don't say anything against bhabi. So, what if she doesn't have kids? We are her kids.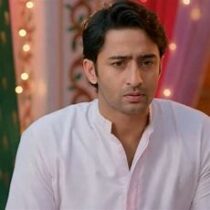 Priya gets emotional.
Shirpa: Bhabo, don't speak whatever is coming in your mouth.
Lakshmi: Leave her. Someone like her will never have any courtesy or heart to speak good things.
Neha: Now, why are you speaking against my bua. She didn't tell anything wrong.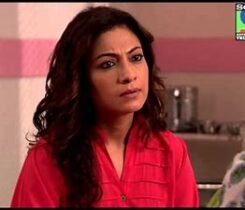 Vikram: Everyone shut up. This is my son's function. I will decide everything. Honey should be given by my sister only.
Neha and Bhabo get angry.
Scene 4
Sandhya calls her friend Mala.
Mala: Sandhya, did you go to function?
Sandhya: I'm locked in my home.
Mala: What?
Sandhya: Yes, my mom forbidden me to go and she locked up me.
Mala: Oh no.
Sandhya: You need to do a favour. Come home soon. I will give spare keys through window. You open the door with it.
Mala: I will come.
After sometime Mala comes and opens the door.
Sandhya thanks her and leaves in a hurry. She looks for an auto and finds nothing. She asks for lift but no one gives. She is distressed thinking of Dev. Just then Sooraj comes there.
Sooraj and Sandhya look at each other and stares.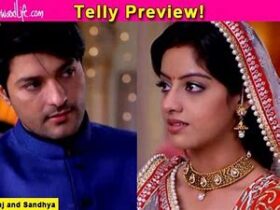 Sooraj (to himself): Oh no, she is asking lift. I can't give her. She will create a scene there along with her mom.
Sandhya (to herself): Its Sooraj, we will be at loggerheads on the ususal days itself. How can I ask lift to him? Ok I have seen Dev. So, its not wrong to ask.
She stops him and ask for lift.
Sooraj: I can't give you lift.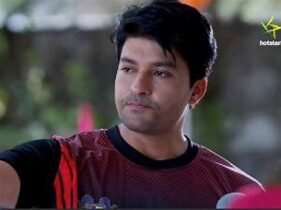 Sandhya: I'm your mamaji's daughter and also going to be bhabi. So, you should give me lift. I have to go to function.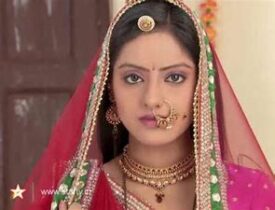 Sooraj: I can't give you.
Sandhya: Please…
Sooraj then gets convinced.
Sooraj: Listen, sit leaving some gap. You should not touch me and main thing is you need to come with your mouth shut.
Sandhya: Don't overdo.
Sooraj: Then, get down.
Sandhya: Ok, fine. I will keep my mouth mum.
Sooraj and Sandhya goes then!!!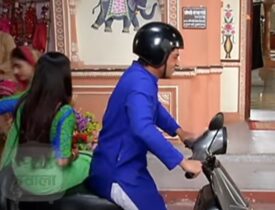 !!To be Continued!!
Precap: The secret of Ram-Priya.