Kaisa yeh isq hai ( AVNEIL fan fiction ) 5 Episode

Warning: A non-numeric value encountered in /home/ftpusers/tellyu/public_html/wp-content/themes/publisher/includes/func-review-rating.php on line 212

Warning: A non-numeric value encountered in /home/ftpusers/tellyu/public_html/wp-content/themes/publisher/includes/func-review-rating.php on line 213

? Kaisa yeh isq hai ?
? 5 Episode ?
Last day :- Avni fights with Ballu who came to take her back , Neil recalls his childhood days with Avni .
___________________________
TODAY'S EPISODE BEGINS FROM ..
It's morning , In 'Sukoon ghar ' , Neela is sleeping and Avni is standing behind her bed along with other children.
Avni : Shh !! Guys are you Ready , 123 !!!
And the confetti is bursted , Neela woke up " AAA !!! "
They all shouts " Happy mother's day , Neela Ma ! "
Avni hugs her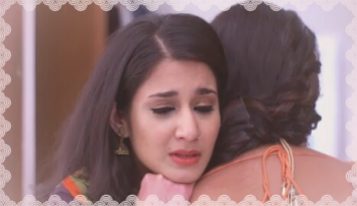 , Neela " Thanks a lot Bacha "
Neela's eyes gets moist , Avni wipes off her tears and takes her blessings .
Avni bows down " Give me your blessings so that I can find out my mom and I can fight my fight myself " she speaks slowly ..
Neela keeps her hand on her head " My blessings are always with you my child "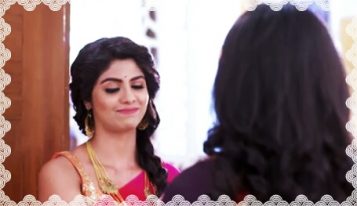 Avni : Okay now comes the time to give you a surprise
Neela : Surprise
Avni : Yes , Till another hour you'll not come out of your room , We've a surprise for you okay .
NEIL'S POV …
Neil opens his eyes and in front of him he sees Avni's picture .
Neil keeps on staring it " Every morning , First thing which i see is your face , At night I sleep after seeing you , Hoping that one day you'll appear in front of me "
Neil bangs his head " Oh Neil how stupid you're , How'll you identify her , It's been now 15years "
[ Background song – Tujhe dekh dekh sona
Tujhe dekh kar hain jagna
Maine yeh zindagani
Sang tere bitaani
Tujhmein basi hain meri jaan haai
Jiya dhadak dhadak
Jaayen ]
Shweta calls him for breakfast " Tillu come down food is ready "
Neil gets ready after taking bath he looks into mirror
Neil says to himself : 15 years have passed Avni , Till now I regret thinking why I left you alone that time , If I would had not done so , Might be , This would have never happen .
Neil sees reflection of Avni's purse ( that girl's purse whom he saw at store ) from the mirror " And one is this girl , Whom I've to meet again "
Neil picks up the purse and moves down
Neil : Mom I've to go somewhere I can't eat anything now , Then I've to go to police station also .
Shweta : See Prakash Ji , Your son , He's so busy with his work he doesn't have time to sit with family for few minutes only .
Neil : Mom !! Dad please tell her it's not like that .
Prakash ( father ) : Neil , Is every thing okay
Neil : I'm quite busy today , I know you'll understand .
Prakash : I'll off course
Shweta sees a lady's purse in his hand and she grew suspicious .
AVNI'S POV ….( INSIDE SUKOON GHAR )
The whole place is beautifully ornamented , Little faires and supermans running here and there .
Neil parks his sedan in front of SUKOON Ghar , He moves out and is talking on his phone .
Neil : Yes , dd I'm here for some work, By the way did you got any information
Dd : Yes Sir , Yesterday at Highway NH2A a few people were seen stalking a woman .
Neil : Who were those people , And what was happening there
Dd : Don't know Sir , But a victim told us that the girl fought with those man , He helped us draw her sketch but that's not complete , He could only her eyes clearly
Neil : Okay send me it's pictures now
Dd: Okay sir , But are you at any party , It's not fare sir , Without me you can't go for a party
Neil : Dd I'm at SUKOON ghar , At it seems some function is going on in .
Dd : Okay sir enjoy
Neil : Okay Send me pics .
Neil walks looking at his phone towards the house .
Neil looks into the picture

Neil is walking while looking constantly at the picture , Suddenly he bumps with Avni who's coming form another corner .
They both had a eye lock with each other .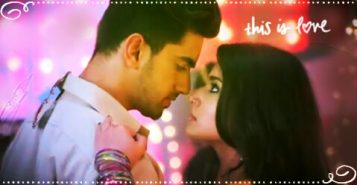 Avni shocking growls " You ! what are you doing here "
Neil is constantly looking in her shiny blue eyes , He thinks " These eyes , They are so similar "
Avni flips her fingers to break his fixed vision " Oh hello Mr.whosoever you're , Why are you here "
Then Neela comes in , " Neil , Welcome , Sorry I couldn't invite you , They all planned a very secret party for me "
Neil : It's okay Aunt
Neela : Well you've chose nice outfit for this fancy dress party .
Neil : well you're looking great , And you also ( looking at Avni ) Babli the chor
Avni gets angry and goes away from there .
Neela : She's very touchy , Gets angry very soon , Well .Thanks you came i want to talk to you about something
Neela drags him to a corner .
Avni rushes out " Where's that man who had to come to return my purse where's he ? " She says in panicky voice .
Avni " This day is for Neela ma , I should go to her "
Avni moves in and sees her and Neil talking secretly in a room .
Neela : Neil I believe you very much , This girl is obviously hiding something "
Neil : What do you mean
Neela : She's like my daughter only , Yesterday some goons attacked her and she fought with them alone , I'm really scared about her security , As she's alone here
Neil finds out form reflection in door that Avni is hearing their conversation .
Neil says confidently " Don't worry , From today itself , My eyes will constantly look at her , Ilk take care of her , Don't worry "
Avni burns with anger " Why will need him for my security , He's destroying all my plans , I've to make him out of my way "
Avni : Now it's to show him who is Avni !
---
Hope it was a good one , Of yes please show your support by hitting ?? icon and commenting . Please let's be friends , Tell me your views . Good night to all my sweet people .????
I know it's a pretty small episode , Plz bear with me as I'm a student and I'm busy these days so I can only post small , Whenever I'll be free I'll post big one . Hope you'll understand . Bye ??

Warning: A non-numeric value encountered in /home/ftpusers/tellyu/public_html/wp-content/themes/publisher/includes/func-review-rating.php on line 212

Warning: A non-numeric value encountered in /home/ftpusers/tellyu/public_html/wp-content/themes/publisher/includes/func-review-rating.php on line 213