Hi friends iam back with 8th episode…sorry for delaying☺️☺️
journey of life-Episode 8
At some secret place:
Rocky: miss.teni do you remember that we exchanged numbers…
teni thinks…
Teni: yes…b..but I thought you as myyyy …
Rocky: friend right?
Teni: yes….
rocky catches teni's cheeks tightly and..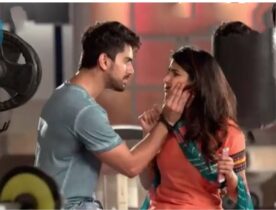 rocky: that's where you made a big mistake teni…will you trust anyone easily?
teni is scared and stumbles…
Rocky: if you do my favour ..you and Keerthi will go home happy or else your both families have to put garlands on your photos…
teni cries…rocky tells his plan..
Rocky: i can't lose my boxing championship as I have to win the finale and suprise my mom  and you have to dismiss your bf and so I can enter semi finale
Teni: w..what
Rocky:you have no worries dear becoz I have planned how to dismiss your bf and you have to just execute it okay?
Teni: he is my bff not bf okay?and I won't cheat my friend you cheap  man…
rocky places hot cigrate in teni's hand and she screams and finally tells okay as she is scared…
Rocky: for every boxing match we have to show our fitness record as it is needed compulsory and if our fitness shows negativity then they will dismiss that person and choose the next person who is in next place of him and in that case iam the one who is next to arjun and so you should show the fake negative fitness record of arjun to the head and make him dismiss…
teni is shocked to hear…
Rocky:I have prepared those fake records and you should just go and handover it to the head and tell that your his gf and tell him that( arjun will lie that he dint take any fitness record as he is eager to win the finale but he is not capable to fight as his records are negative)…you should tell in this way to the head okay?
teni nods in fear…
Rocky gives fake records of arjun and asks her to finish the work within 1pm of next day…
THE SCREEN FREEZES ON ROCKY'S EVIL SMILE….
at Goenka house…
kartik gets readied in next morning and he phones to the number which naira have sent and that person also picks the call…
Kartik: hello mr.fraud business man
Stranger: excuse me. Who are you?
Kartik: iam your friend if you agree to my condition and iam your enemy if you go against me..I think now you would have understood…
Stranger: hello ..I don't who are you and what do you want from me?
Kartik: just meet me at Shelly cafe within 1pm and I will end our matter within 10 minutes…
stranger doesn't understand what kartik wants but he agrees to come…
THE SCREEN FREEZES ON KARTIK'S SMILE…
at naira's scene:
naira gets ready in next morning and goes to Singhania house…she enters the house and sees teni..
Naira: shall I come in teni…
teni stands still thinking about her conversation with rocky and gets sad…and does not notice naira's voice..
Naira: hello teni..where are you lost?
naira picks a stone and throws on teni and teni comes to reality….
Teni: ohh sorry naira..I..I just dreamt of something..please come in…
saying this teni goes away and this shocks naira…
Naira: why is teni is different today?..
naira leaves that matter and she gets happy thinking about how kartik is going to help today and she sees akshara coming and hugs her as she is soo happy….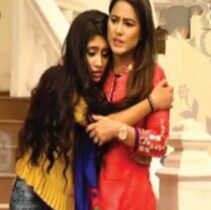 akshara:I think your soo happy today beta..
naira realises its someone and immediately moves away..
Naira: aunty..iam so sorry for hugging you..
Akshara smiles and says: whats wrong in hug? You hugged as you were so happy and iam happy that you are happy becoz I have never seen you such a huge smile on your face …
akshara thinks about kartik and..
Akshara: I don't want to spoil your happiness but I want to inform one thing which is so important.
Naira: okay aunty..please tell me…
Akshara: I saw you with some guy in that jungi cliff and I want to inform that ..that the person you were talking with is alcoholist and please don't go with that guy as he may harm you…I don't want to hurt you but I saw him drinking alcohol always and that's why I informed you as like your mother..
naira is shocked but she thinks ..
Naira in mind: I think she mmisunderstood about kartik..kartik told me every truth about his past life and now he is changed and how can I prove this to aunty?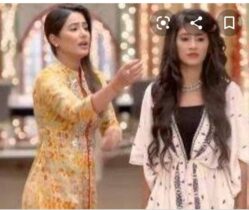 naira walks sadly thinking about how to prove akshara and thereby akshara calls her but she doesn't respond as she is overflowing in her thoughts and akshara gets worried…
Akshara in mind: ohhh god I have spoilt naira's happiness..I saw her first time happy but I have spoilt ..but that man was drinking and that's why I thought to inform her..
Akshara goes and prays to god: ohh god please make everything normal and I don't know whether I told her correct or not but I saw that man drinking and that's why I did this…please make her fine and I don't want to see her sadness…I think she is sad that he is a drinking person but God please make her fine soon…
naira goes to work sadly and akshara gets tensed about how to bring naira normal..
THE SCREEN FREEZES ON BOTH SAD FACES….
At mr.x house:
doctor arrives there and checks that lady's pulse and sees the water filled with white particles and gives some injection to that lady…
Doctor: mr.goenka you must thank whoever called me to come here…because someone have injected poison in this water and that's why this lady got wheezing sound and was about to die…
Doctor: but I saved her at right time and so kindly take care of her and find the person who poisened her..
deep is shock ..and tara looks evilly at Arohi and. ..
Tara: deep …I  told you before atself that arohi's fate will expose her and see now she has poisened my grandmother…
Deep: tara … don't blame without the proof…
Tara: deep..why should I blame others without proofs? If you don't believe me then what's that in arohi's pocket and in hands…
deep is shocked to see arohi's pocket with pills and her hands covered pills powder and immediately takes the pills out from arohi's pocket and is shocked to see that pills are poison…                                                                                     Arohi is also shocked as she is unaware of this…
Arohi: noo..I dint poison her and don't know how that pills came into my pocket and I never noticed the powder in my hand and I don't know how it came..
Tara: shut up Arohi …you are a lier…you are trying to hide your truth…if not .. then why did you take long time to carry a glass of water to my grandma?
Arohi: actually I was searching for water and finally I found inside the cupboard and that's why it took time…
Mr.x:hello miss. I don't know who are you but I know my house and I never kept water inside the cupboard and you are trying to  blame others…
saying this mr.x and tara smirks….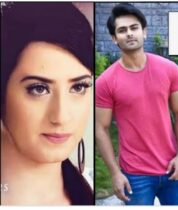 deep:Arohi…I trusted you blindly and I defended you now too but…..I did a great mistake by trusting you and tara is right that you have tried to kill her grandmother as you were jealous of me and tara' s friendship..
arohi cries …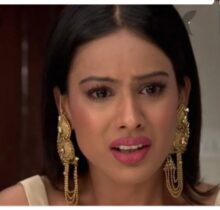 arohi: deep…iam telling truth only ..please believe me and I don't know how the poison came into my pocket and the water was really inside the cupboard..
deep becomes angry and slaps Arohi in anger and Arohi falls down…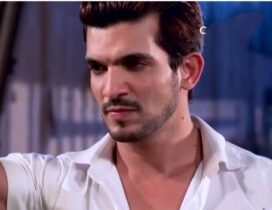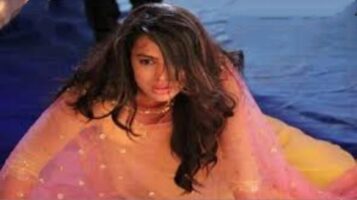 Deep: your telling that you are telling truth then is the owner of this house telling lie? would he doesn't know his placement of water?then how come your hand is covered with pills powder?..and this proof is enough
deep goes and hugs tara..
Deep: till today I dint believe you tara but today you made me realise my mistake and I loved your caring towards your grandma and you did great job by calling doctor…and from now on Arohi is dead for me and tara'…and she must be punished..
Tara acts as innocent and says: but deep she is also our friend..
Deep: shut up..don't even utter a criminal's name…
Lady: mr.deep..thank you for saving my life .
Deep: miss.lady all credits goes only to tara as she gave nice idea and even called doctor…
Lady: okay but don't punish Arohi for my sake please…you be angry but don't punish her…
Deep :okay but there is no relation between me and Arohi hereafter…
saying this deep walks out angrily and Arohi too runs crying…..                                  There mr.x ,tara and lady hug and smile evilly and shouts that they drama passed…(Ishq mein marjawan tune plays)…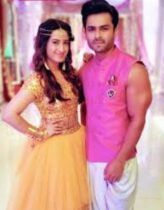 (FB ends)
Anupem walks thinking about this…
THE SCREEN FREEZES ON ANUPEMS ANGER FACE…
precap: anupem hits nivedita.kartik punches someone.head dismisses arjun
Sorry friends for not including anupre and they will be coming from episode 10…☺️☺️